Biography
Andrea Steffes-Tuttle is an Anthropology Master's candidate at the University of Colorado studying the private tech industry, its culture and the conditions required for more equitable and sustainable business. 
Prior to graduate school, Andrea was a marketing executive. She led marketing organizations in the tech industry before building a successful marketing services business, Think Better Marketing.
In her non-work life, Andrea produces a podcast, Community Returns, spends time with her family, gardens, runs and writes. She is interested in how we can be better ancestors and improve our choices related to food, housing and transportation.
Local Involvement and Disclosures
Board member at the YWCA Boulder County
Pronouns
She / Her
Contact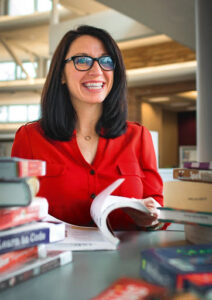 Boulder Beat Opinions and Perspectives panel members are writing in their own capacity. Their opinions do not necessarily reflect those of Boulder Beat.