Biography
Nikki Rashada McCord is the founder of McCord Consulting Group, a boutique firm providing services to for-profit and nonprofit entities that includes board of director governance training, organizational diversity training and strategic facilitation. Previously, Nikki was a lobbyist in Michigan for Fortune 500 companies and the Department of Environmental Quality. In Colorado, she worked as a lobbyist for unions and CDFIs.
She earned her Bachelor of Arts in Political Science from the University of Notre Dame and received her Masters of Public Policy at Michigan State University.
Nikki loves to craft, rollerblade, garden and build things with her hands.
Local Involvement and Disclosures
Board Member, City of Boulder Board of Zoning Adjustment
Pronouns
She / Her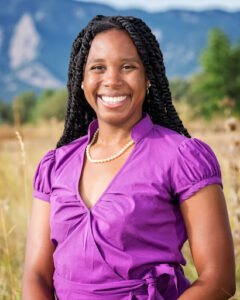 Boulder Beat Opinions and Perspectives panel members are writing in their own capacity. Their opinions do not necessarily reflect those of Boulder Beat.