Measure to ease pot shops' energy rules moves ahead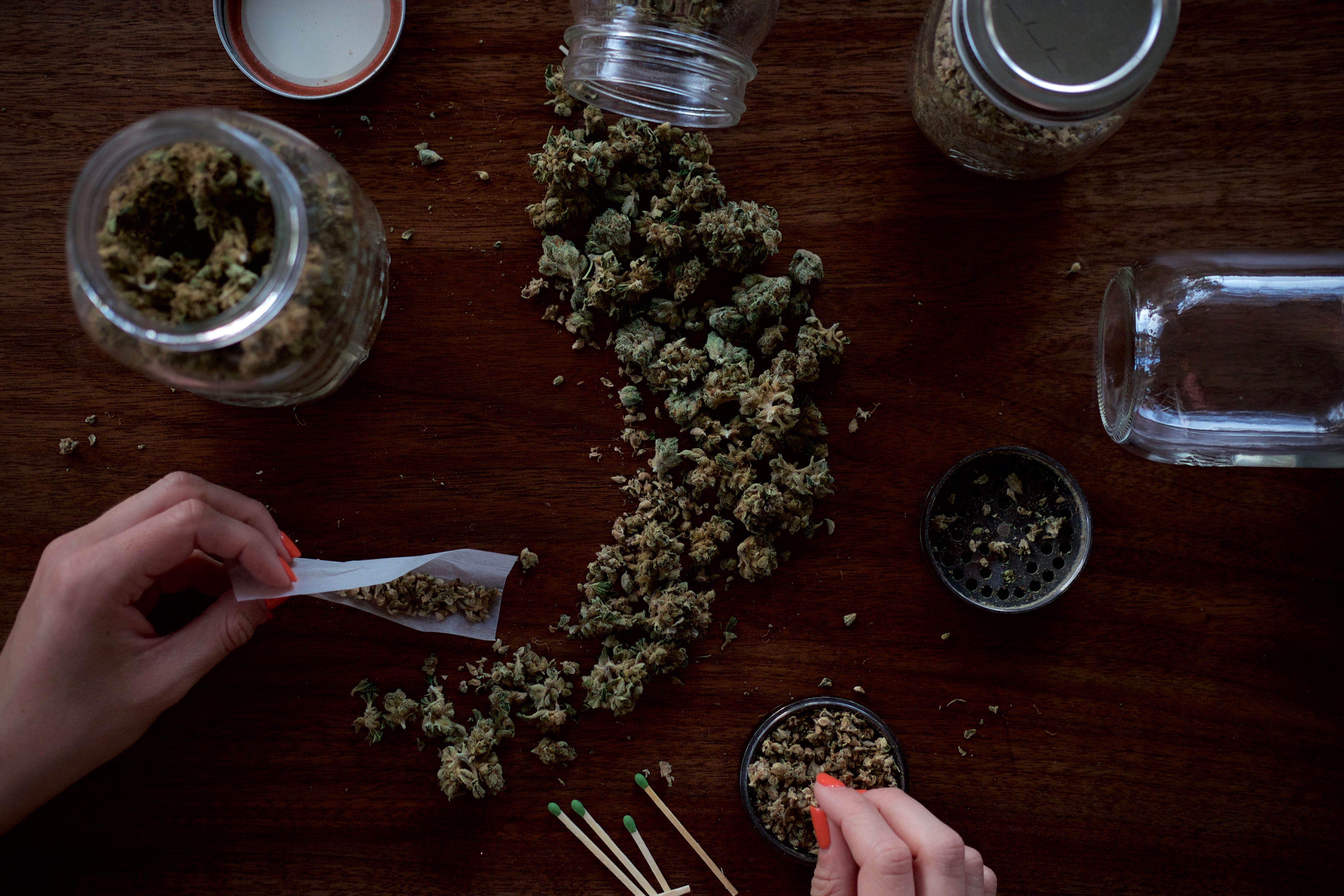 Council gave a unanimous first OK to an ordinanceA piece of municipal (city-level) legislation. that will lift requirements on non-grow marijuana businesses that they offset all electricity use through purchase of renewables or payments to an energy fund.
The item was on consent agendaThe grouping of routine items on the city council meeting agenda (e.g. approval of past meeting minu..., which is where items go for first readingThe beginning of the process that codifies an ordinance; it's the first opportunity for council to... or when they don't require much discussion. No time was devoted to talking about the marijuana business item; a public hearingScheduled time allocated for the public to testify or share commentary/input on a particular ordinan... is scheduled for Feb. 5.
Energy offset requirements were first suggested by former city council member Macon Cowles in 2010-2011.
"When I introduced the idea during our first round of regulations, there was some skepticism: Why require this when we don't require it of other businesses? My response: we are committed to reducing carbon, and this is a brand new industry that uses prodigious amounts of power. If we do this from the very beginning, any extra cost will be reflected in the price of (pot), but we will have achieved the salutary goal of NOT increasing the carbon as we foster the growth of a new and significant industry."
All pot operations have been required to offset 100 percent of their electricity use since 2013, through one of four mechanisms:
On-site installation of renewable energy;
Participation in a verified solar garden;
Subscribing to Xcel

Xcel Energy, a publicly traded utility company based in Minnesota.

Energy's solar garden and/or by
Purchasing offsets through a city's Energy Impact Offset Fund.
But it wasn't until 2015 that businesses were required to track energy usage. That data helped show that cultivation centers (grows) used the vast majority of power. City staff recommended that non-grows such as retail stores or infused-product manufacturers no longer be required to offset electricity use, owing to the considerable expense.
No affordable housing at Shining Mountain
Council on Tuesday was disappointed but understanding that Shining Mountain Waldorf will not be able to pursue affordable housing near its north Boulder campus. The school intends to sell off a portion of its property to fund construction of new buildings; it spent the past six months working with affordable housing developers at the request of council in July.
It was too risky of a venture for providers of affordable housing, who could at most get 40 units on the site. Fifty is generally needed to secure funding, but that would require a rezoning of the land that the applicant was unwilling to pursue owing to the investment of cost and time. Affordable housing developers also offered $2.5 million for the 45,000-square-foot parcel; Shining Mountain has said it is worth at least $4 million.
"We took what you asked us to do seriously," said School Director Jane Zeender. "We don't see how we are in a position to make this happen (as a nonprofit) with our primary objective (being)  the sale of land to fund construction of a new school."
"It's a shame it's not working out," said councilman Aaron Brockett, "but thank you for doing all you could."
The current plans call for either 18 townhomes or 30 apartments. Brockett expressed a preference for more, smaller housing (therefore, the apartments) while councilwoman Mary Young said townhomes would be more palatable. Mirabai Nagle, too, said less density would be ideal.
Neighbors are going to be happier with this outcome as opposed to affordable housing, she said.  "I got a lot of emails" from people concerned about density. "So it's a silver lining for some people."
Council members Lisa Morzel and Sam Weaver asked that Shining Mountain try again for affordable housing if the school fails to fetch $4 million for the land.
Annexations aplenty
Council also gave swift, unanimous approval to annexing two properties in east Boulder. The annexations are scheduled for further consideration and a public hearing on Feb. 19.
5469 South Boulder Road is a 1.91-acre parcel that will be zoned RL-2. As such, 11 to 14 units could be put on the property. No additional single-family homes will be allowed: only duplex, triplex or fourplex buildings, according to city documents.
There is one single-family home there now, but the applicant (Sheila Albertson, trustee of DKR Living Revocable Trust) has no active plan for development.
If more housing is added, half of it will have to be permanently affordable. Any additional market-rate units will have to make cash-in-lieu payments of 25% of value toward the city's affordable housing fund.  None of the units can be bigger than 2,200-square-feet; affordable units must be equal in size to market rate ones or 1,800-square-feet, whichever is smaller. 
Also part of that parcel is a 70-foot strip of city-owned open space land at 66 South Cherryvale Road. It will be zoned Public after annexation.
Planning board voted 4-3 to OK adding the parcel to the city. The major objection is that a portion of the land is located in the 100-year floodplain.  The applicant can add fill to the property and remove it from  the regulatory floodplain. 
The other property up for consideration is 1.04 acres at 1179 Cherryvale Road. An existing 5,792-square-foot home is on the property, belonging to Scott Mason Raney and Min Sheng. The applicants wish to add an accessory dwelling unit to the yard. 
Planning board unanimously recommended that council OK the annexation but not allow new structures in the 100-year floodplain on the property. City staff did not endorse that restriction.
Towing, take four
Boulder's new, stricter rules on towing got a fourth reading Tuesday night to firm up the changes made to the law over the past several months.
The regulations are meant to protect lower-income residents from the high cost of having their vehicles impounded. To that end, Boulder will now require that towing companies release a car to its owner for free if someone shows up before the vehicle leaves the lot. All property in the car also has to be returned to the owner free of charge, even if the vehicle remains impounded. Also, owners of impounded vehicle must be reimbursed for travel costs to the storage lot beyond 12 miles.
In addition, police must be notified within 30 minutes of a "nonconsenual tow," and the vehicle's owner within 72 hours. All signage moving forward will include a universal symbol to warn of the possibility of towing; replacements will be made as property changes hands or seeks a building permit. Properties with more than five tows in one year will be required to update signage immediately.
Council indicated it will revisit the issue in 2019, including further study and possible implementation of a local licensing program for towing companies. That way, Boulder would have more control over and recourse for businesses it felt were using predatory practices. All towing operations are overseen by the Colorado Public Utilities Commission.
Author's note: This article has been updated to correct the address of the 1179 Cherryvale Road annexation.
— Shay Castle, boulderbeatnews@gmail.com, @shayshinecastle
Want more stories like this, delivered straight to your inbox? Click here to sign up for a weekly newsletter from Boulder Beat.
Climate affordable housing annexations Boulder business campus city council city of Boulder Colorado cultivation developers energy consumption Energy Impact Offset Fund energy offset funding housing low-income marijuana NoBo North Boulder predatory property owner public hearing public participation Public Utilities Commission retail school Shining Mountain Waldorf towing Xcel Energy
Journalist