Boulder looks to help middle class buy homes with shared-equity pilot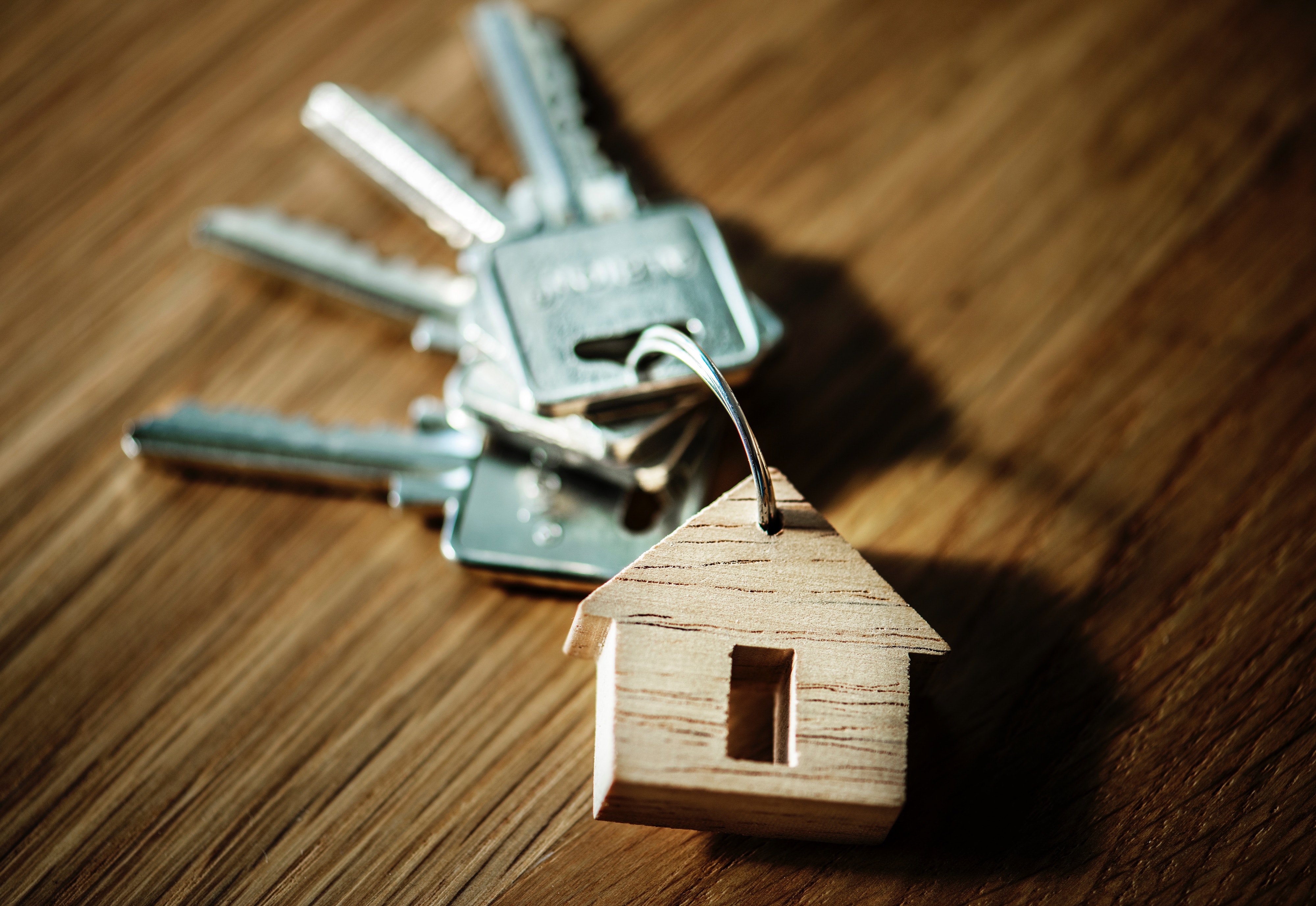 Boulder is hoping to keep its middle-class residents from moving away to find cheaper housing, and on Tuesday elected officials will take their first look at a pilot program to keep them here instead. To be determined is who will be eligible to participate, and how the city will pay for it.
Work done for the middle income housing strategy (council adopted it in fall 2016) found that while 99% of rentals were within the financial grasp of middle wage-earners, just 67% of condos and townhomes were, and only 17% of single-family homes.
Starting in July 2018, all developments pursuing affordable housing on-site are required to set aside 5% of the units for middle-income households. That helps with renters; to address homeownership, council members Sam Weaver and Bob Yates proposed a shared-equity down payment assistance program.
The city will use its bonding ability to create a pool of funds to pay for the gap between what a buyer can afford and the market price of a home. In exchange, the city will take a portion of the equity in the home, which will become permanently affordable via its deed, only allowed to appreciate so much value per year. When the home is sold, Boulder will recoup its principal and share of the appreciation.
For example, if a buyer can afford $400,0000 and 10% down on a $600,000 home, the city would provide the remaining $140,000 in cash to the lender. Because the buyer's gap was 23% of the value, Boulder would then own 23% of its equity.
Other municipalities— Denver, Eagle, Vail, L.A., San Francisco, Boulder County — have down payment programs, but Boulder would be the first to require that the homes be kept permanently affordable. Similarly, Boulder's existing program (the House to Home Ownership Down Payment Assistance Loan, or H2O) has no deed-restricted affordability component.
H2O provides a second mortgage on a house (for whichever is the less of $50,000 or 15% of the home value) to be repaid with appreciation at when the home is sold or in 15 years. There is no appreciation cap, so the homes don't stay affordable. Given the extreme rise in home prices, the program also doesn't provide enough assistance to put them within reach of the middle class: only three H2O houses have been sold since 2014.
The existing program could be adapted to achieve current goals. There is $829,088 available through H2O currently, plus $155,640 on loan that will be available when repaid. That money could go toward the $1-5 million the city would like to start an initial revolving fund for the first down payments.
The conversion is one of six funding options council will consider Tuesday:
Convert existing H2O program
This will be the quickest option, and supplemental funds could be obtained through one of the other five options.
General fund reserves
The city currently has $25.6 million in general fund reserves, in keeping with its goal to have 20% of the total general fund budget in reserves by 2020. How much to allocate to the down payment program would be determined during the 2020 budget process.
Annual budget allocation from housing fund
The amount would be decided each year during the budgeting process. This option would provide ongoing funding, but it may require cutting money from other housing programs.
Voter-approved debt
This option could require raising taxes, or possibly not, if the revenue from the program could pay for the debt service of city-issued bonds. Either way, voters would have to approve any debt, per TABOR. 
Certificates of participation
Similar to debt, though without needing voter approval. In the city's words: "the title to the collateral (normally real property near in value to the amount of the COPs being issued) is transferred to an independent trustee to hold while the COPs are outstanding."
However, it's difficult to collateral, according to city staff. 
Line of credit or city-funded loss reserve fund
An outside lender would fund the assistance; a line of credit or loss reserve fund would be provided by city as a guarantee. Boulder's Bond Counsel believes that to do this without voter approval, the fund would have to be fully collateralized. All the necessary money would have to be set aside in a bank account each year, preventing it from being used for other purposes.
Who qualifies? And for what?
Also to be decided are the parameters of the program, including what incomes should qualify and if there should be a requirement that recipients live or work in Boulder or be first-time homebuyers.
The types of homes available for the program could also be limited to those below the median price in their category: According to the Boulder Area Realtor Association, the median cost of a single-family home at the end of 2018 was $919,525; for attached dwellings (townhomes, condos) it was $435,000.
How much appreciation to allow is also up for consideration. Four percent per year has been suggested; the city's current affordable housing program has allowed annual average appreciation of 1.92 percent over the past decade. Boulder could structure the program so that the city gets paid for a certain level of appreciation regardless of actual value.
Also to be decided is if "balloon payments" should be adopted; that is, if homeowners should have to pay back the city at a set time (7, 10 or 15 years) whether or not they've sold the house.
Home inspections may be required, and a system worked out to award additional equity to homeowners for major improvements, as the current program allows.
Two city boards have reviewed the pilot: Housing Advisory Board and Planning Board. Both were supportive, if the program doesn't take funds away from low- and moderate-income housing policies. HAB wanted to cap qualifying income at 120% of Area Median Income (in 2018, $117,360 for a family of three). Planning board wanted to include buyers earning 60-80% AMI.
Planning board also felt that the program should be limited to those who live and work in Boulder, and that the pilot not include first-time buyers, as educated buyers would be better for a new venture. They also expressed concern over the idea of balloon payments and mandated returns for the city, citing negative fiscal impacts to owners in the event of a down market.
Boulder needs to re-opt into Denver housing program
Also on Tuesday, council will look at opting Boulder's homebuyers back into the Denver Metro Mortgage Assistance Plus Program. It was established in 2013, but a recent rule change means participating municipalities need to sign a delegation and participation agreement. There is no cost to the city.
The program provides mortgages, down payment and closing cost assistance to households earning less than $125,860. Twenty-eight cities participated last year; $320 million in mortgages were provided and $12.8 million in down payment assistance to 1,450 households, including two from the city of Boulder.
Neither housing discussion will include public comment. If officials decide to convert the H2O program into a shared-equity pilot, the issue will return to council June 4. If another funding mechanism is chosen, shared equity will be discussed in the 2020 budget process.
City council meeting: 6 p.m. Tuesday, 1777 Broadway
Author's note: This article has been updated to reflect that the shared-equity program will return to council June 4 if they elect to repurpose the H2O program.
— Shay Castle, boulderbeatnews@gmail.com, @shayshinecastle
Want more stories like this, delivered straight to your inbox? Click here to sign up for a weekly newsletter from Boulder Beat.
Housing affordable housing appreciation BARA Bob Yates Boulder Boulder Area Realtor Association Boulder County budget city council city of Boulder condos credit Denver Denver Metro Mortgage Assistance Plus Program down payment down payment assistance Eagle general fund home equity home owner homebuyers House to Home Down Payment Assistance Loan housing L.A. land use lender middle class middle-income housing strategy mortgage pilot program reserves Sam Weaver San Francisco shared equity single-family homes townhomes Vail zoning
Journalist