Boulder leaders: Citizens should lead push to extend vote to teens, non-citizens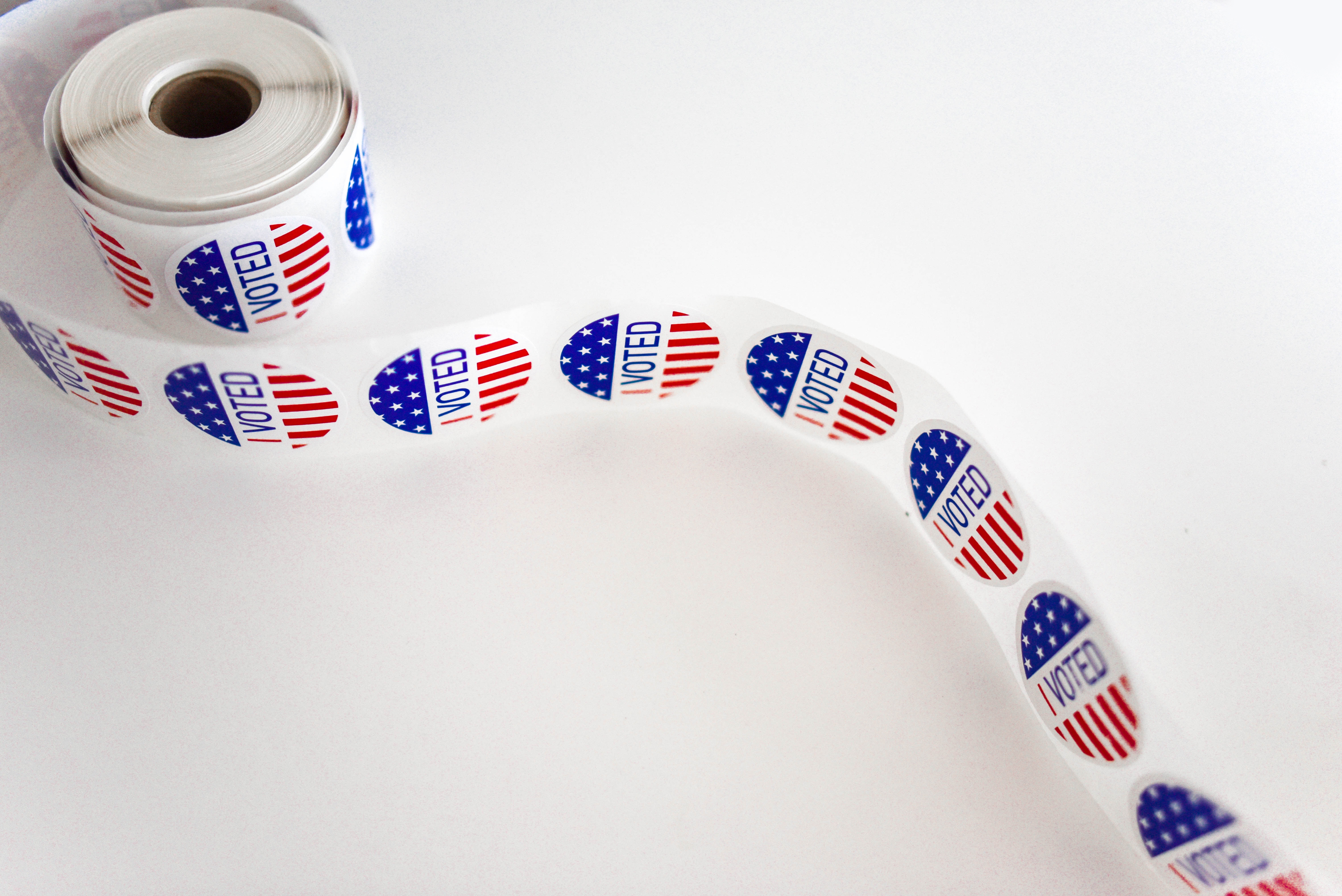 Boulder's city council considered a quartet of Human Relations Commission recommendations Tuesday night, as elected officials decided that a push for extended voting rights should be citizen-led.
This council has once before, in 2018, declined to lead the charge on expanding election participation to 16-year-old and non-citizens, deferring to residents. On Tuesday, they reaffirmed that position but did express support for the measures.
"These are both going to be controversial enough," said councilman Sam Weaver. "These can be pretty worthy, but they're going to need a groundswell of support. That's the right way to go about it, because signature gathering and coalition building will elevate it in people's consciousness."
A quick look at items up for consideration:
16-year-old voting age limit
It was only in 1971 that the voting age in the U.S. was lowered from 21 to 18, per the 26th AmendmentChange made to existing documents, resolutions, or ordinances. In 2016, Generation Citizen, a national group, approached Boulder's Youth Opportunities Advisory Board to propose a local push to lower the voting age further.
Sixteen and 17-year-olds in Boulder County can pre-register to vote. State law does not explicitly forbid those under 18 from voting, so home-rule municipalities (like Boulder) can set their own limits. However, it may be easier at the county level due to logistics of elections.
YOAB conducted research on the proposal and presented its findings to the HRC. Among the positives, they found that lower voting ages can encourage civic participation throughout life. Teens also are affected by local policies, YOAB argued: They earn wages, pay taxes, drive cars. And, on average, scientific studies have shown that they have the same political knowledge and skills as 21-year-olds.
Takoma Park and Hyattsville, Maryland, have a lower voting age limit, as well as Estonia, Germany, Austria, Brazil, Argentina and Scotland. Seventy percent of Berkeley voters passed the measure in 2016; implementation is set for 2020. Current efforts are underway in San Francisco, Washington, D.C., and Chicago.
The YOAB may bring this forward, but Weaver said he wasn't sure if they were far enough along in their research and preparations. Councilman Yates said that staff should go above and beyond to assist groups that do come forward with initiatives for lowering the voting age and non-citizen participation, to help work out any issues that might arise.
"I'd like to instruct staff to be helpful, to do research," he said.
Non-citizen voting
Noncitizen voting was the norm until the 1920s, when new laws began restricting voting rights, according to Joshua A. Douglas at the University of Kentucky, a law professor and subject matter expert.
As the HRC notes, "Noncitizens pay taxes, but are not represented; must comply with laws, but can't vote to consent. The intent of granting non-citizens voting rights is to enfranchise people who have a direct stake in local policies." 
Hyattsville and Takoma Park, Maryland, as well as Amherst and Cambridge, Massachusetts allow non-citizen voting in local elections. San Francisco permits participation in school board elections, as did New York City before abolishing elected school boards.
A potential issue with this is voter records, which must be public under state law, That could make an already vulnerable population more exposed, Mayor Suzanne Jones pointed out. Protecting their data "would be paramount."
"We don't think we can protect voting records," City Attorney Tom Carr said. There is "no exception we can think of to protect them."
Another consideration is that local non-citizen voting could complicate an eventual application for U.S. citizenship. The application includes a question about previous election participation, HRC staff liaison Clay Fong said.
"That will need to be figured out."
Hate crime sentence enhancements
Boulder has existing sentence enhancements for hate crimes. HRC recommended — and council supported — some additions to strengthen prosecution against bias-motivated incidents.
Federal law is "quite good" on this, said HRC Nikhil Mankekar, but because of the gaps in the state law, there are issues applying it locally. "Doing the best we can at a local level" will address the issue of rising hate crimes nationally.
Hate crimes are on up across the country, according to FBI statistics. There were 1,679 reported religious bias offenses in 2017; a 23% increase over the year before. More than half (58.1%) were anti-Jewish, and 18.7% were anti-Islamic.
Local data does not show a corresponding rise. There were three reported hate crimes in 2017 in Boulder. In 2016, there were four; just one in 2015. According to the Department of Justice, more than half of incidents go unreported.
Despite the lack of criminal charges, the HRC has noted a "significant rise" in bias and hate crimes in Boulder reported by residents during the public portion of meetings. Islamic residents share stories of having their head coverings torn off. Boulder's Sikhs face similar discrimination. Children of immigrants are being taunted at school, and black residents are frequently subjected to slurs.
A feeling of unwelcome was reflected in recent Boulder Community Survey. White respondents were more likely to be satisfied with city services and to feel included in the community fabric than were people of color. Only 48% of Hispanics said the city was open and accepting of people from diverse backgrounds.
"The feedback we got from the public stunned me a bit," Mankekar said. "While we have some really good laws on the books, we found some loopholes that could change some people's lives. So I thank you for taking this seriously."
Before council Tuesday was a decision to add mixed-motive and religious expression language to enhanced sentencing. Often when the hate crime isn't the dominant offense, it doesn't get addressed via sentencing. Mixed-motive language would allow for both crimes to be considered.
For example: Two people get into a car accident, one of them a member of a protected class. If the other driver then started assaulting that individuals while yelling racial slurs, the "dominant" crime would be assault. A hate crime charge can't stick if there's another "reason" for someone acting hatefully (such as the car crash). Adding mixed-motive language helps both crimes be considered more fully.
It's still tough to get a conviction for bias, Carr noted. "We don't do many of these because they are incredibly hard to prove."
Other HRC suggestions included:
Add groups protected under Boulder's Human Rights Ordinance

A piece of municipal (city-level) legislation.

(which protects from discrimination) to the bias-motivated crime ordinance: creed, sex, genetic characteristics, marital status, ancestry, pregnancy, parenthood, custody of a minor child, source of income and immigration status; homeless or housing status.
Council generally agreed with this provision, though there was some discussion about the suggested groups and the difficulty of enforcement.
Require police training on hate crimes and investigations: 

"Boulder has fallen behind the national state laws mandating such training, and as a progressive city we should be leading across the board on these issues," staff said.
Council was lukewarm on this. Carr felt it should not be a mandate — "My guess is they already do training — but was receptive to increased cooperation with the force.
Adopt restorative justice for bias crimes
There was much debate around the idea of restorative justice. It's a delicate balance, Fong noted, between educating the offender and protecting the victim: "The cardinal sin of restorative justice is to cause harm to the victim."
Perpetrators could meet with volunteer representatives of a group against whom the crime was committed, rather than the actual victim, Fong suggested, or members of the HRC. Tread lightly, councilman Brockett warned: It wouldn't be fair to inflict "pain and suffering" on other members of the marginalized group.
"You need to be very careful how you work that in."
Mankekar said that council was confusing restorative justice and mandatory education. Carr suggested the latter be added in on top of additional sentence enhancements, perhaps as a civil charge, which requires a lower burden of proof.
"What we always want to do in criminal justice is get people to change what they're doing, particularly in this area," he said. "We've already built systems in our court to do things differently."
More research and community engagement will be needed before mandatory education can be tacked on, Carr said, as well as discussions with the municipal judge. Council wants feedback on the specific suggestions.
"This is something very important because it has to do with community knowing we are trying to protect to the best of our ability," councilwoman Cindy Carlisle said.
An Aug. 2 public hearingScheduled time allocated for the public to testify or share commentary/input on a particular ordinan... has been (tentatively) scheduled for council. The HRC will hold its own public hearing prior to that date.
Gender-inclusive language
OUT Boulder is suggesting several language changes throughout the city charter and Boulder Revised Code, including:
Changing "sex" to "gender identity" 

Replacing references to "both sexes" with "more than one gender" and "gender variance" with "gender expression"

Removing several references to gender reassignment surgery and transitioning or transitioned transsexual
The outdated language "creates a distinction between transgender folks who have had gender affirming surgery and those who haven't," the group noted. "This undermines the current understanding of gender identity as something that resides in the mind rather than in body part."
"We're calling this inclusive language but it's just more accurate," said HRC member Lindsey Loberg.
The last gender-inclusive update to city charter language was in 2001, Fong noted. It was groundbreaking at the time, Carr said — but a lot has changed since then.
"Eighteen years is a long time," councilman Weaver said. "I was kind of surprised by what I read and the things that were still in there. We want to make sure we're not offensive in our code or in any way exclusionary."
The changes will undergo a robust public engagement period. An Aug. 2 public hearing is planned, Carr said.
Author's note: This article has been updated to include comments from Tuesday's discussion. For a Twitter thread of the meeting, click here.
Shay Castle, boulderbeatnews@gmail.com, @shayshinecastle
Elections bias-motivated crime Bob Yates Boulder County Boulder Police Department Boulder Revised Code Cindy Carlisle citizenship city council city of Boulder Department of Justice elections FBI gender identity gender-inclusive hate crimes homelessness housing Human Relations Commission Human Rights Ordinance immigration implicit bias municipal elections Municipal Judge OUT Boulder police officers police training religious expression Sam Weaver school board elections Suzanne Jones Tom Carr undocumented
Journalist