Council will review plans for 147 apartments at Liquor Mart site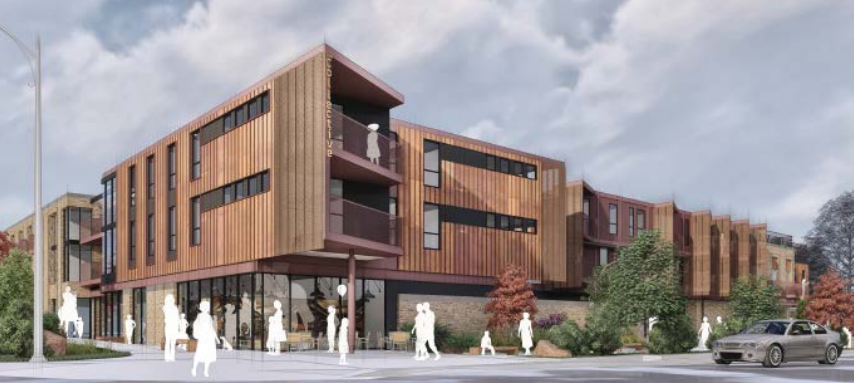 Sunday, April 21, 2019
Boulder's council on Tuesday night voted 6-1 to call upA request for city council to review decisions made by the city manager or a board or commission; th... — that's city-speak for review — plans for 147 apartments and 11,000-square-feet of retail space at 1750 15th Street, the longtime home to Liquor Mart, and 1580 Canyon Blvd
Local real estate company W.W. Reynolds purchased the 1.7-acre property in 2016 for $9 million, intending to redevelop. Reynolds sold it in October 2018 for $16.6 million; at the time, the company told the Camera that the legislative environment in Boulder was too unfriendly to development to be sure of a successful project.
Chicago-based student housing developer Core Spaces bought the land, though a representative has said the project is not intended as student housing. The four-story building will be 38 feet tall (the bottom story is half underground) and contain a mix of apartment sizes, from micro-studios to four-bedroom units.
Council members had several issues with the development. Sam Weaver, who moved to call up the plans, in an email outlined his concerns:
How the building will "integrate" into the East Bookend of the Civic Area, planning for which is underway now. Council has proposed expanding the farmers market and BMoCA, while staff has floated a possible expansion of city offices;
How it will integrate into the Canyon Complete Street Project, which will add bike lanes and generally make the street more walkable/bikeable from 9th to 17th;
Flooding issues for the proposed parking garage and lower-level residences;
Potential on-site affordable housing;
Potential to "activate" 15th Street with street-facing retail.
Other council members added their concerns. Mary Young also wondered about how the development would affect complete streets; Cindy Carlisle said the plans did not provide enough parking. Mirabai Nagle said the project lacked "permeability."
"It's going from a nice one-story with Liquor Mart there to one heck of a wall," she said.
Lisa Morzel echoed Nagle's permeability concerns, and added mass to the list. She also wants to see some units be available to own rather than rent. Mayor Suzanne Jones said affordable housing needs to be included on the site.
Many of those same concerns were shared at the March 21 Planning Board hearing. Project architect Adrian Sopher said the list was identical, and asked the council for fresh direction.
"Everything you said was addressed at Planning Board, and we would appreciate any further clarification of your concerns," Sopher said. "We can't actually do any work on this project if we don't have some confidence about what our feedback is going to be."
The development has been scheduled for a May 7 review before council, which will include a public hearingScheduled time allocated for the public to testify or share commentary/input on a particular ordinan.... Aaron Brockett, the lone dissenter to the call-up vote, did not elaborate on his opposition other than to say, "Personally, I wouldn't call it up."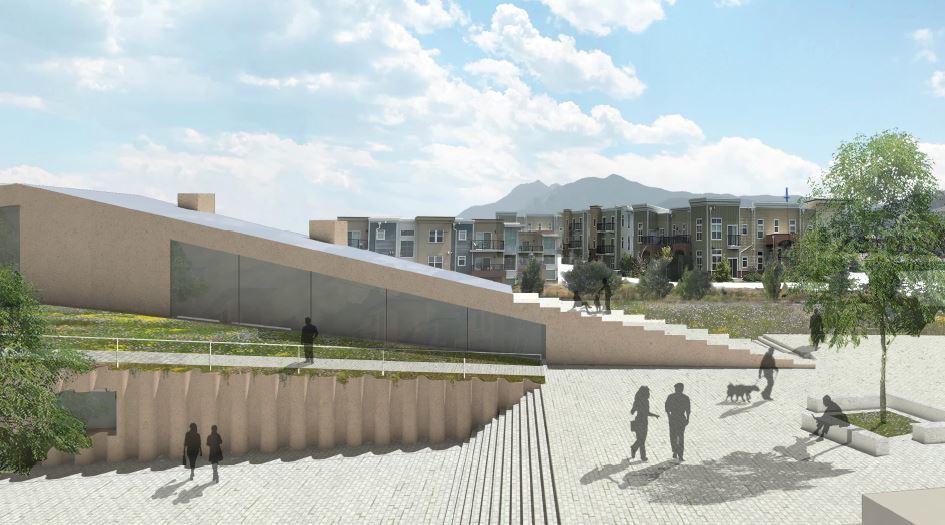 North Boulder library relocation 'not gonna happen'
The same night, council declined to call up for review plans for the North Boulder library, despite concern from neighbors. Two area residents spoke at Tuesday's meeting, saying the proposed library — at 13,000 square feet — was too big and that it would bring traffic and noise to the neighborhood.
Tamar Stone purchased a condo right next to 4540 Broadway Street, the library's chosen location. She was aware of the plans, but at the time, the library was located elsewhere.
"It would be like to walk out your front door, (go) 20 feet and walk into the entrance of a McDonald's," Stone said, asking that the building be reduced in scale or relocated.
Brett Sawchak echoed her concerns, repeating a request for a relocation to a more "traffic-friendly" area.
"That's not gonna happen," said councilwoman Morzel. The library was moved from the first proposed location due to flooding concerns, she said, and will stay put. "I'm sure if we'd built it on Broadway, we'd have a whole other group of people saying, 'It's blocking my views, it can go somewhere else.'"
Morzel and other council members spoke with excitement about the design, which featured a tapered footprint and a partially green roof. "I would be ecstatic to walk out my door and see that," Morzel said.
"I think it looks fabulous," added Jones. "My hats off to the architects and the planners for coming up with an evocative, maybe iconic architecture."
"I'm really excited about the project, too," said Carlisle. "I just want to be sure people know we're listening to the other side."
To view a Twitter thread of the discussion, click here. (Note: This thread does not include public comments, which were part of the open comment portion of the meeting.)
— Shay Castle, boulderbeatnews@gmail.com, @shayshinecastle
Want more stories like this, delivered straight to your inbox? Click here to sign up for a weekly newsletter from Boulder Beat.
Journalist