Boulder ends off-duty police officer services for local ICE contractor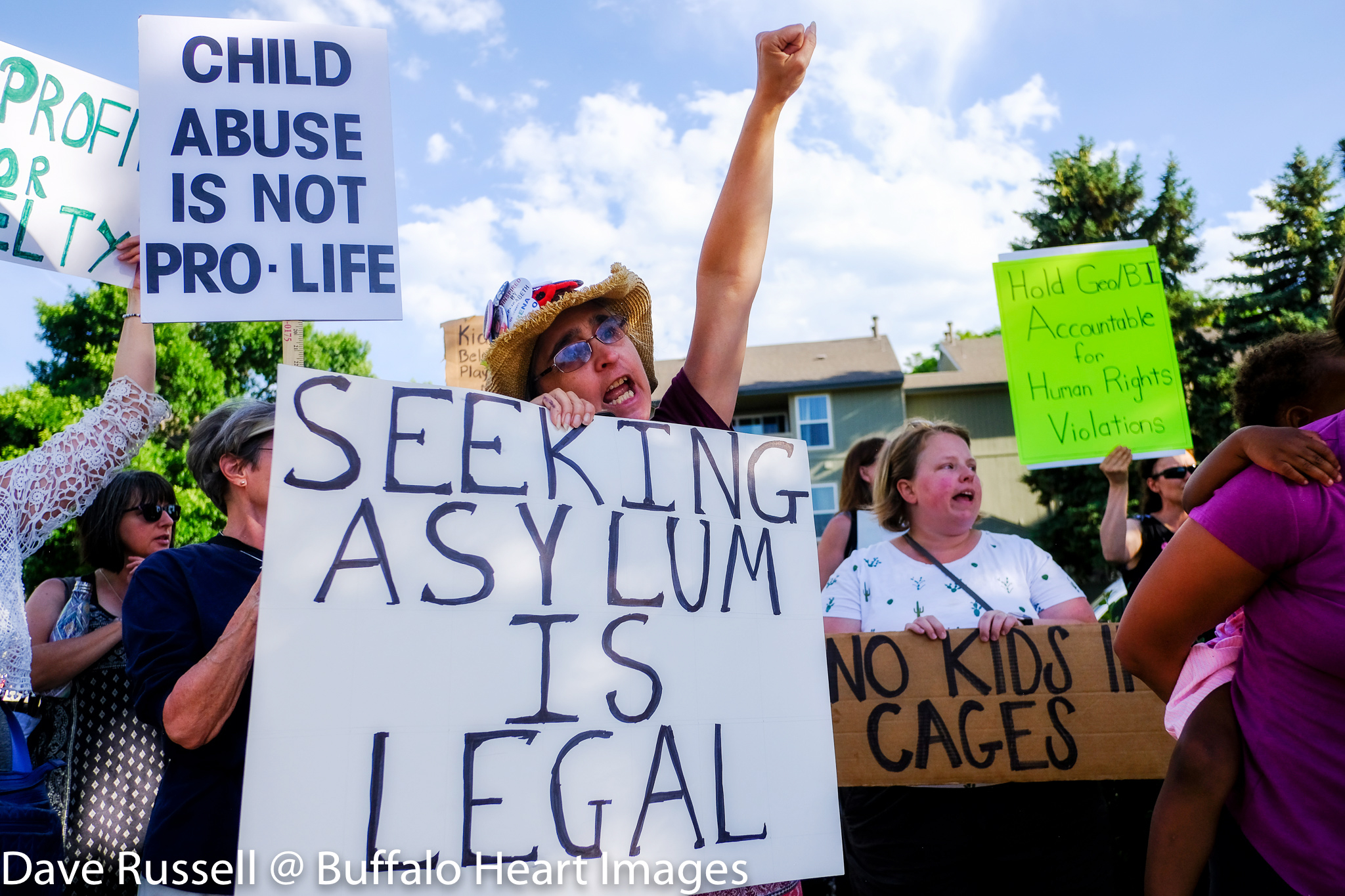 Thursday, Aug. 8, 2019 (Updated Monday, Aug. 12, 2019)
Boulder late Thursday announced it is ending off-duty police contracting with BI Inc., a local company that has come under fire for its millions of dollars in contracts from U.S. Immigration and Customs Enforcement to monitor immigrants and asylum seekers. BI'S parent company, GEO Group, operates immigrant detention facilities in Aurora and elsewhere.
No taxpayer money was spent on the contract with BI; the business paid to hire off-duty police officers, Assistant Director of Finance Kara Skinner wrote in response to a publicly emailed inquiry from local activists to city council members. BI paid thousands of dollars to the police department for the service in the span of a few weeks in late July and August, according to a Daily Camera report.
"While no taxpayer dollars were used to provide off-duty officers and BI Corp. reimbursed the city's costs for this service, the Police Department has notified BI Corp. that as of 7 pm today, Aug. 8, Police Department officers will no longer provide this off-duty service," Skinner wrote. "The Boulder Police Department will continue to respond to emergency calls and provide public safety services equally to the area, as it does throughout the community."
The city does not have any other contracts with BI, GEO Group or CoreCivic, a manager of private prisons, detention centers and halfway houses, Skinner wrote. The contract with BI did not turn up in an initial search of Boulder's contracting database because it "does not include contracts which involve third parties paying the city," only contracts that involve city expenditures.
A spokesperson for BI Inc. declined comment.
Local activists staged a protest outside BI's Boulder offices in June. More than 100 people attended, according to a Daily Camera report. Several groups, including Colorado People's Alliance, Colorado Immigrant Rights Coalition, American Friends Service Committee, and Indivisible Front Range Resistance, along with local organizers, have been putting pressure on entities that do business with BI, GEO or CoreCivic to end their associations with the businesses.
This week, Denver's city council voted not to renew $10.6 million worth of contracts with GEO Group and CoreCivic for halfway houses in the city.
Locally, activists have set their sights on the Boulder Chamber, of which BI Inc. is a member, and local government. The Boulder County Sheriff's office has contracts with one or more of the companies, according to Katie Farnan, a local resident and activist.
The Boulder County Sheriff's confirmed that it contracts with BI for ankle monitors in home detention situations from the jail, at roughly $12,294 annually, and with CoreCivic (doing business as Correctional Management, Inc) for work release beds at the Longmont Community Treatment Center and Boulder Community Treatment Center. That contract was worth $640,575 in 2019, according to spokesperson Carrie Haverfield, but has an expiration date.
"This situation will be changing though as voters have approved a five-year sales tax beginning next year which will allow us to build a new Alternative Sentence Facility on the jail campus," Haverfield wrote via email. "The new facility will be managed by county employees, not a contract. We expect to see construction starting on the new facility within the next three years. In the meantime, we are dependent on contracted beds in order to have a work release program at the Boulder County Jail."
The Chamber is actively holding conversations within the organizations around the issue, CEO John Tayer said.
"Internally, we've never faced this kind of issue," Tayer said. "We want to be responsive to not just our members and the businesses we serve, but citizens as well. We're a community organization. When we're challenged in our work by the community, we want to think thoughtfully about how we respond. This is tricky, but for us it's super important."
In the meantime, the Chamber has facilitated meetings between activists and BI Inc.. A group met on Thursday at the company's offices, Tayer and Farnan confirmed. Gina McAfee, an activist who attended the meeting, categorized it as productive. For example, she said via text message, BI committed to training for case managers and other employees in respectful treatment of LGBTQ residents.
While Farnan expressed gratitude to Boulder for "moving quickly" in response to citizen inquiries, she hoped for a stronger statement from officials. For example, the city did not explicitly state in the email why it was ending the contract with BI. (City spokesperson Patrick von Keyersling later told the Daily Camera that the decision was a result of council member and citizen concerns.)
"What I don't want to happen is a quiet retreat," Farnan said. "I want people to be loud about why we're divesting. We have seen the dehumanizing effect of (BI's electronic monitoring) on asylum seekers. We should fully divest from any company that has no accountability, no oversight and is clearly violating basic human rights.
"For-profit detention services are immoral. Let's take a stand on that."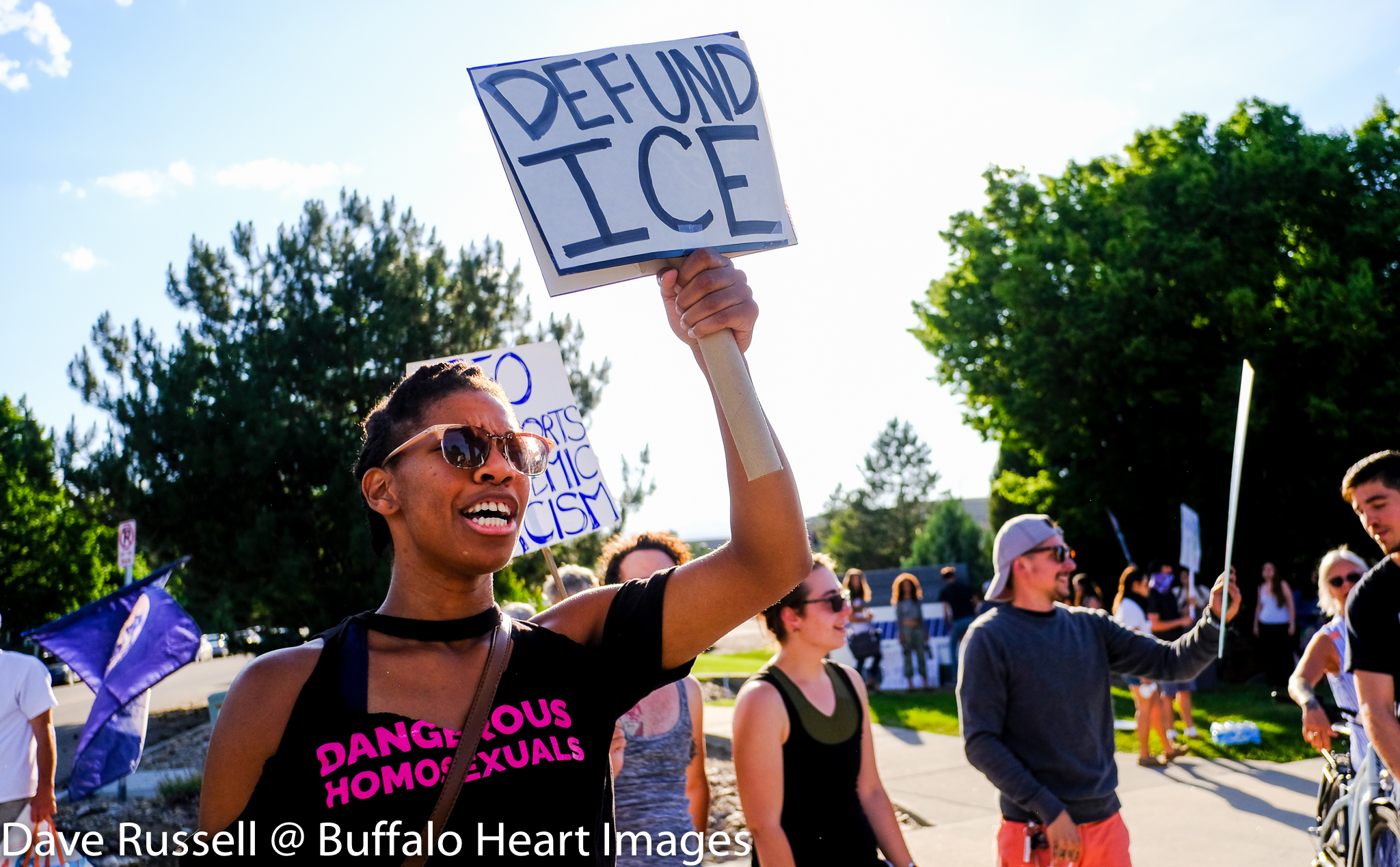 Author's note: This story has been updated with additional information and comments.
— Shay Castle, boulderbeatnews@gmail.com, @shayshinecastle
Want more stories like this, delivered straight to your inbox? Click here to sign up for a weekly newsletter from Boulder Beat.
Journalist