Boulder settles with Naropa student confronted by cop while picking up trash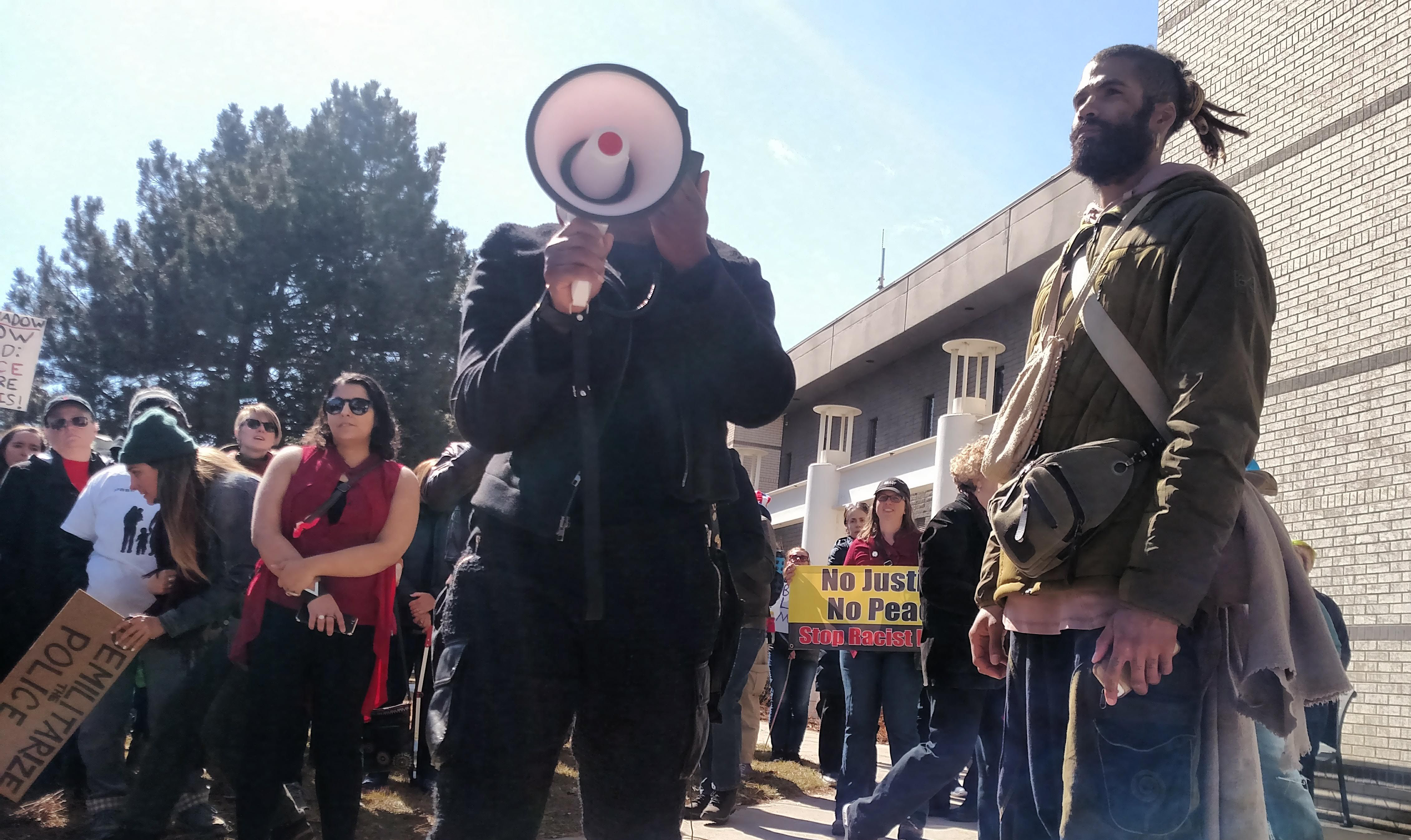 Friday, March 13, 2020 (Updated Monday, March 16)
The city of Boulder is offering a $125,000 settlement to Zayd Atkinson, the black Naropa student who was confronted by armed police officers last year while picking up trash outside his home. City council is set to approve the payout during a special Monday night meeting, the only non-coronavirus item on the agenda.
Atkinson threatened to sue the city after several officers surrounded him on March 1, 2019, demanding that he put down the bucket and tool he was using to collect litter. At least one weapon was drawn.
The confrontation violated police procedure, an internal investigation found, and the responding offer resigned. An outside investigation confirmed the department's finding that the stop was not racially motivated, though many Boulder residents were not convinced by the reports.
A settlement is the best option for the city in the face of legal action, staff wrote in notes to city council.
"It is not possible to predict the outcome of a trial," the notes read, a standard caution that accompanies every large settlement that comes before council. "Given the projected costs of litigation, the city attorney believes that it is unlikely that the city will be in a significantly better economic position by litigating the case as compared to accepting the settlement offer. The city manager supports the proposed settlement."
Elected officials must OK any settlement greater than $10,000, per city code. Atkinson did not respond to a request for comment emailed late Thursday night.
He has in the past been critical of the police investigation and city's efforts to strengthen community oversight of the department. The settlement agreement, a copy of which was included in the council memo, did not appear to include a nondisclosure or any prohibitions on Atkinson's speech moving forward.
Council in October approved a new structure that will include an oversight board and a permanent staff member to serve as a liaison between the community and cops, as well as monitoring internal investigations and auditing policies and practices. An independent consultant may be brought in to evaluate cases of major misconduct.
Implementation work is ongoing. It's unclear at this time when council will revisit the issue.
Author's note: This story has been updated to reflect council's changing schedule.
— Shay Castle, boulderbeatnews@gmail.com, @shayshinecastle
Want more stories like this, delivered straight to your inbox? Click here to sign up for a weekly newsletter from Boulder Beat.
Police armed officers Boulder Boulder Police Department city council city of Boulder civilian oversight panel cops firearms Naropa University nondisclosure agreement police police officers police oversight police reform racial justice settlement use of force Zayd Atkinson
Journalist