Boulder County health leader: We will be ready to lift stay-at-home May 9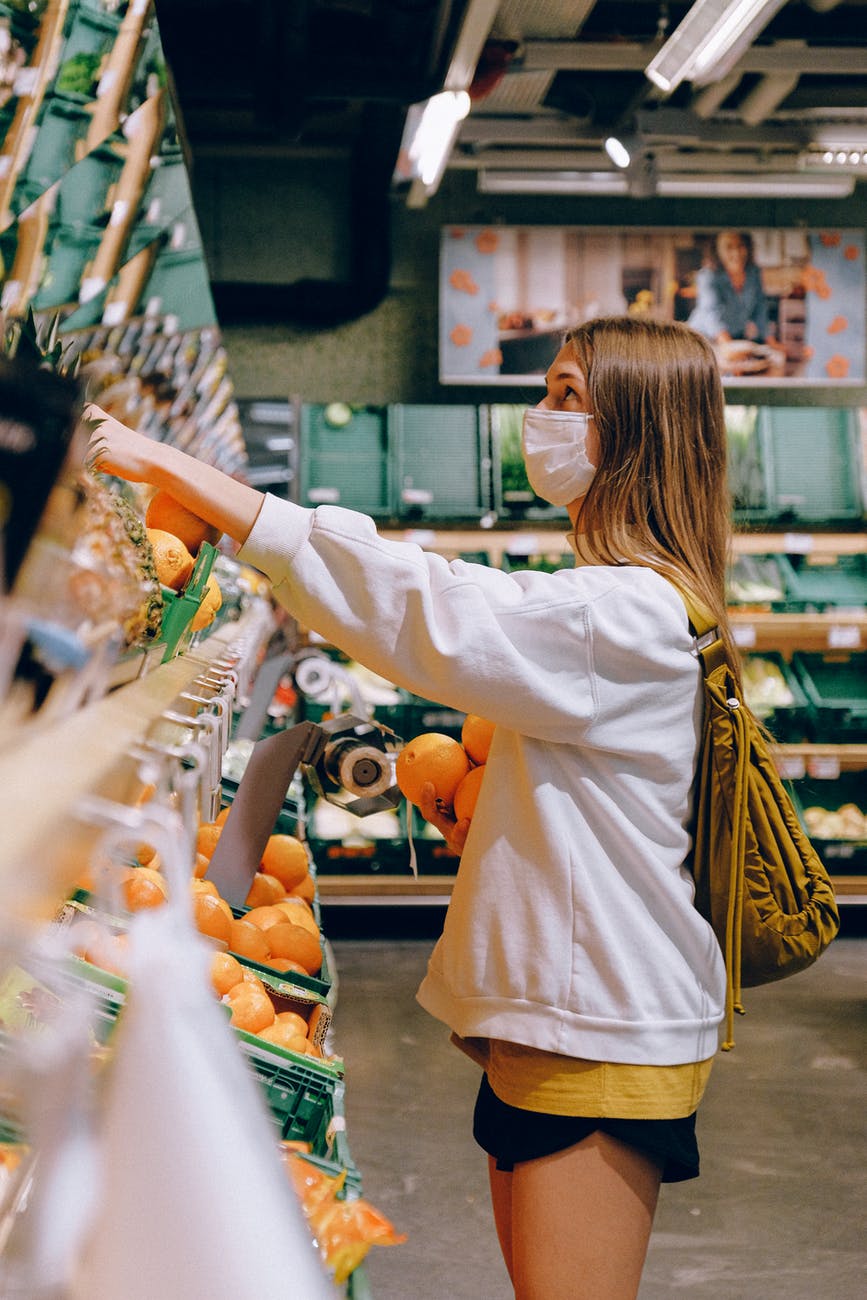 Saturday, May 2, 2020
Boulder County is prepping to lift local lockdown measures that expire May 9, even as new cases continue to crop up. Boulder made its own moves toward eased restrictions, including requiring the public to wear face coverings when indoors.
Jeff Zayach, Boulder County Public Health director, at Tuesday's city council meeting said "we will for sure" have more testing and medical workers by May 8 — two key requirements, along with a 14-day sustained drop in transmissions, that health officials have repeatedly said are essential to preventing future surges.
Colorado this week boosted its testing capability significantly with the purchase of 100,000 kits from a South Korean company, paid for using $1.8 million in emergency funds. Governor Jared Polis on Wednesday said that, by May 15, the state will be able to test anyone who is symptomatic.
Locally, testing is not be quite where it needs to be, Zayach said Tuesday, but "we are moving in that direction."
The county will have adequate staffing to carry out contract tracing of new cases, according to Zayach: 26 medical workers will be trained by May 8. That may need to increase to 60 employees in a "worst-case" scenario, he said.
Read a live Twitter thread of Tuesday's discussion.
Transmission is still occurring in the community, though the rate is relatively flat. From April 26 through May 2, coronavirus was only spread in Boulder County through "limited person-to-person" contact, according to Saturday's data release. That means family members or persons in the same household, Zayach said Tuesday, rather than cases picked up while in public, which fall under "community spread."
The situation at area long-term care facilities worsened recently, with cases nearly doubling from one week to the next: 86 to 151, as of Tuesday. Deaths at the facilities also increased from 17 to 27; again, as of Tuesday.
COVID-19 in Boulder County
As of Saturday, May 2 at 3:30 p.m.
647 cases (positive and presumed)
132 hospitalized to date
255 recovered
122 investigations ongoing
40 deaths
Source: Boulder County Public Health
The week's numbers were affected by a late-April bump attributable to delayed data input, according to Zayach, which may explain the jump in LTCF cases as well. The county and state continues to focus on residential facilities.
"(That) is what has caused us the most concern," Zayach said. "We're doing everything we can to help support these facilities."
Latinx residents continued to be more heavily impacted as well, representing 42% of cases and 45.5% of all hospitalizations — more than triple their share of the population. Efforts are ongoing at the state level to address inequities, Zayach said.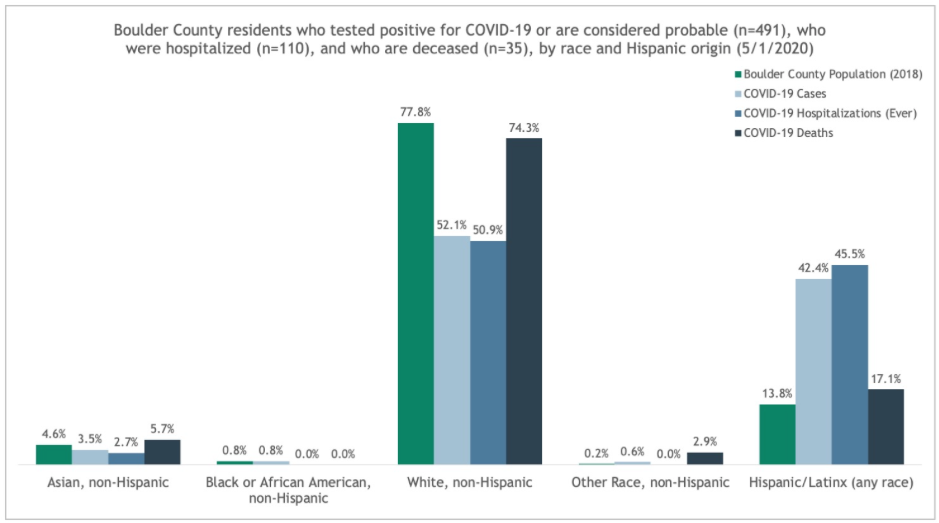 Residents will need to remain vigilant as the situation inches toward normalcy, strictly adhering to face covering and social distancing orders. If those aren't followed, or if stay-at-home orders are lifted too soon, "we're only setting ourselves up for failure."
On that front, Boulder this week required face coverings to be worn in public, indoor places such as grocery stores. Council on Tuesday voted to give City Manager Jane Brautigam the power to require protective gear, and she passed the order the following day.
Related: "Boulder infectious disease specialist says community saved physicians from worse toll by following health advice, orders." Daily Camera
Boulder County is considering a similar measure, Zayach said Tuesday, but the promised order has not yet materialized. Multiple counties are coordinating to present a cohesive response, he said, which may account for the lag.
After some debate, council decided against requiring face coverings on open space trails, though Zayach encouraged their use. The risk of transmission is less when outdoors, but trails have remained crowded. Masks are important when proper distance can't be maintained, Zayach said.
"So much of this comes down to how we follow these guidelines moving forward" once stay-at-home orders are eased, he said. "It's going to be really important for people to take seriously."
Zayach pledged to unveil more detailed reopening plans prior to May 8. He is scheduled to give another update at Tuesday's city council meeting.
Balancing public health and the economy is "a no-win situation," Zayach said. The impacts of lockdown on employment, mental health, domestic violence, etc., "none of that is being taken (for) granted" in decision-making.
"It's not going to anytime soon be normal," he said. "This virus is going to leave scars on all of us for years to come."
City council meeting 6 p.m. Tuesday, May 5. Watch online or on Channel 8.
— Shay Castle, boulderbeatnews@gmail.com, @shayshinecastle
Want more stories like this, delivered straight to your inbox? Click here to sign up for a weekly newsletter from Boulder Beat.
COVID-19 Boulder Boulder County Public Health city council City Manager city of Boulder COVID COVID-19 Governor Jared Polis health officials Jane Brautigam Jeff Zayach pandemic Safer At Home stay at home
Journalist