Boulderites might get muni vote this year as city pursues settlement with Xcel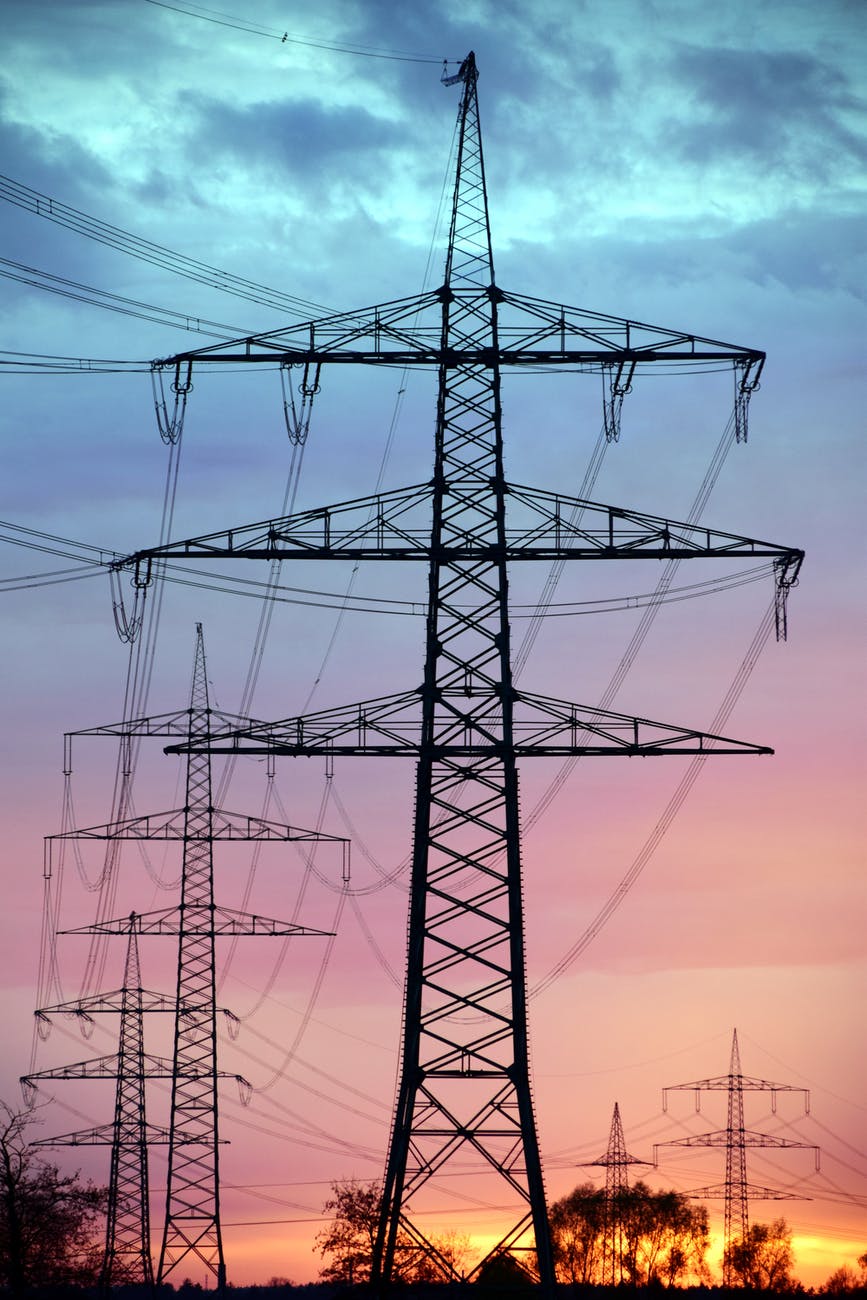 Friday, May 15, 2020 (Updated Tuesday, May 26)
Boulder is pursuing a settlement with XcelXcel Energy, a publicly traded utility company based in Minnesota. Energy that may end the city's decade-long effort to create its own electric utility. Mayor Sam Weaver announced that negotiations were underway during Tuesday night's council meeting, timed with a press release.
If negotiations are successful, Boulderites will get to choose whether or not to accept a deal what will put the city back under a franchiseA legal agreement between a power provider and customer (in this case, Xcel and Boulder) governing t... agreement with Xcel. Staff indicated it could be ready in time for November's ballot, which would make it exactly 10 years since voters first approved leaving the franchise to pursue municipalization.
The city has considered an off-ramp before. Council in April 2017 elected not to let voters weigh in on a deal after more than a year of private discussions.
This time is different, Weaver said. Most importantly, a small group of city staff and two council members — Weaver and Bob Yates, who have been meeting with Xcels' CEO Alice Jackson since January — have seen Xcel's plan to achieve 80% emissions reduction by 2030. The plans won't be made public until they are submitted to state regulators next year.
There are multiple "scenarios that Xcel may or may not propose" for meeting its goal, announced in 2018, Weaver said. "Those were interesting and enlightening."
Boulder's own plan is 100% emission-free electricity by 2030. It's a timeline staff maintains is still possible, based on an operational municipal utility by 2025 and a request for indicative pricing in which vendors pledged full renewable energy within five years, though critics have questioned that.
"80% is a long way there," Weaver said.
Motivators for a municipal utility extend beyond renewables. The project's guiding principles are referred to as the three D's: Decarbonize, Democratize and Decentralize. Boulder hopes to get at all three by participating in Xcel's grid planning, which Weaver said is on the tablePostponement of a motion, or a vote.
That would allow for things like micro grid — a small, local energy grid that can operate independent of the main grid; they can be for critical facilities such as hospitals or entire neighborhoods — and ensure that the system has enough capacity for increased renewables.
Local renewable power generation is limited by how much lines, transformers, switch gears, etc. can safely transmit, Weaver explained in a followup interview. "If the distribution system had been upgraded with that in mind, we could get more renewables in our footprint."
Allowing Boulder to sit in on planning was a non-starter in 2016 and 2017, Weaver said Tuesday. What has changed — and why — is unclear. In response to an interview request and emailed questions, Xcel returned the following statement:
"We are always open to these discussions, and we're entering these conversations with a clean slate approach, rather than focusing on where we may have been in the past. In the end, our priority is continuing our commitment to serve all our Colorado customers with the safe, clean and affordable energy they want and need."
The company has 49,416 customers in Boulder, according to a 2018 community report. A spokeswoman declined to provide revenue numbers, but the report reveals Xcel collected at least $111,923,340, a figure that does not include all revenue sources, according to city staff.
Xcel hasn't collected a roughly $4 million yearly franchise fee from Boulder since 2010. Some of that is replaced by the Utility Occupation Tax, the main source of funding for municipalization. The UOTUtility Occupation Tax. The first part was initially passed in 2010 by voters, to replace the Xcel f... has generated $25 million to date, $21.3 million of which had been spent by the end of 2019.
Other costs have been incurred by the Local PowerWhat the city of Boulder calls the muni initiative, including staff time, for a total price tag of $26.4 million as of April 9. That doesn't include $10 million worth of power line under-grounding (something that helps with system reliability) that Boulder missed out on over the past decade by not being an Xcel franchisee, as Weaver noted from the dais. That deferred work will be part of any eventual settlement, he said.
Work will continue on the muniA utility that would be owned by the city of Boulder. Shorthand for municipalization, which is the p... while negotiations are ongoing. That includes one of Boulder's attempts to condemn Xcel's assets in court.
The city has filed for condemnation three times: Once in 2014, a case that was dismissed until Boulder could get state regulators to sign off, which they did in 2019. Boulder filed twice more last year: The first was dismissed because the state process wasn't finished yet; once it was, Boulder appealed. A third filing was stayed while the appeal is active.
Staff work will include gathering public input on settlement discussions. A plan is still being formed, spokeswoman Emily Sandoval said, but a landing page has been created and "there will almost certainly be several Zoom opportunities."
"One of the lessons from 2016-2017 was that we need to be as transparent about this as we possibly can," Weaver said. That time, the public wasn't looped in until the final proposal had been formed by Xcel and Boulder.
This time, Weaver said, "we want to hear from the community early and often."
How the community feels is still up in the air. Of six total votes, half were decided by thin margins. The other half earned more than 65% of the vote. Proponents of the muni say the 100% success rate of ballot measures are a clear mandate to continue; critics point to the narrow victories as a sign of a split electorate.
Voting history:
2010: Replace 3% yearly franchise fee customers pay to Xcel with Utility Occupation tax. Passed 68.4% to 36.6% (Turnout: 35,580)
2011: Increase UOT by $1.9M/year. Passed 50.4% to 49.6% (Turnout: 26,494)
Authority to form utility, condemn Xcel's assets. Passed 51.9% to 48.1% (Turnout: 26,541)
2013: Cap acquisition spending to $214M. Passed 66.5% to 33.5% (Turnout: 29,319)
2015: Extend UOT. Passed 71.4% to 28.6% (Turnout: 26,824)
2017: Extend UOT. Passed 51.7% to 48.3% (Turnout: 30,659)
Source: Boulder County election results
Leslie Glustrom, an ardent supporter of continued muni exploration, supports negotiations with Xcel.
"We need to move as fast as we can to decarbonize our electric system as the climate crisis looms (and) make our electric system as resilient as possible given the extreme weather we will be experiencing in this century," Glustrom wrote in response to emailed questions. "These discussions can help to move Xcel's thinking on the pace of their decarbonization and the important role of a decentralized grid in the 21st century."
The idea that Boulder has motivated Xcel's move to renewables, rather than market forces, is a common theme among muni supporters and staff. It was even included in the city's press release, via comments from Mayor Weaver.
"From our perspective," City Manager Jane Brautigam said Tuesday night, "the time, resources and money have already been really worth it."
Patrick Murphy, perhaps Boulder's most vocal muni opponent, disagrees. He is the organizer of a petition initiative to repurpose spending on the project to other clean energy efforts.
If he succeeds and an Xcel deal is cemented in time to make the November ballot, that means voters may have two muni questions to consider, in a year they were told would have none after the city's efforts to figure out a final acquisition price were delayed.
Murphy isn't exactly celebrating the settlement announcement. He intends to continue his own End the Muni efforts.
"I have very little confidence in getting a 5-4 vote to move forward with a council-generated ballot issue," he wrote in response to emailed questions. "I have little faith but a ton of hope."
Read a live Twitter thread of Tuesday's discussion
Author's note: This article has been updated to clarify the functions of the Utility Occupation Tax.
— Shay Castle, boulderbeatnews@gmail.com, @shayshinecastle
Want more stories like this, delivered straight to your inbox? Click here to sign up for a weekly newsletter from Boulder Beat.
Elections Municipalization Bob Yates Boulder city council city of Boulder End the Muni franchise Jane Brautigam muni municipalization Sam Weaver Xcel Energy
Journalist