Friday night in Boulder: Demonstrations and dining downtown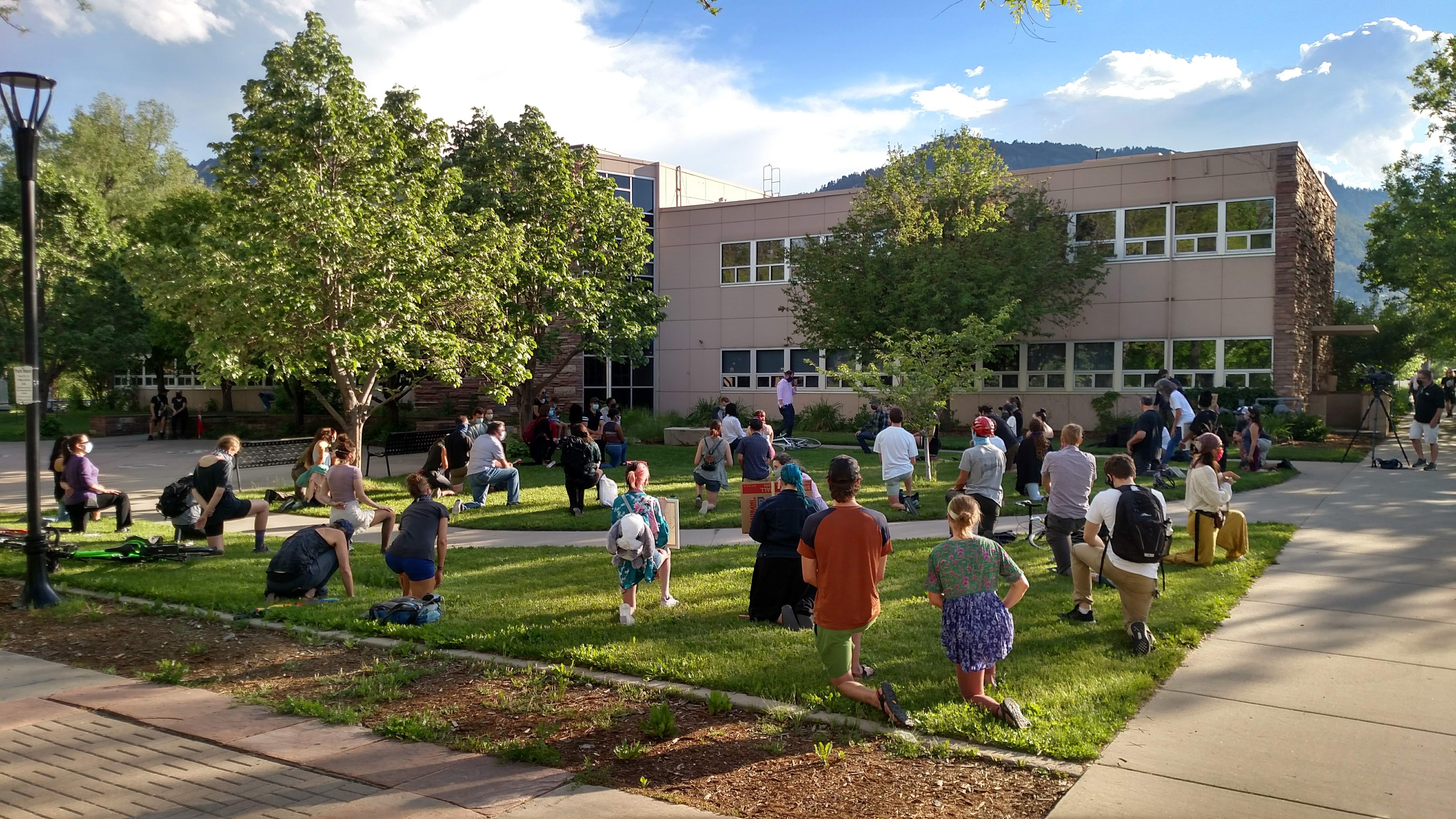 Saturday, May 30, 2020
All was still and silent during a peaceful sixty-minute protest at Boulder's Municipal Building, 1777 Broadway, on Friday evening. Roughly 90 people gathered to kneel for one hour, in honor of Minnesota man George Floyd, who was killed after a Minneapolis police officer knelt on his neck for more than 8 minutes.
The officer, Derek Chauvin, was fired and later charged with third degree murder and manslaughter. Days of demonstrations that devolved into riots have rocked multiple American cities, Denver among them. Police fired tear gas and projectiles into crowds and arrested dozens, though a complete count was not provided.
The scene in Boulder could not have been more different. Protesters all wore face coverings; groups kept their distance from one another. No police were present.
City council released a statement of support for planned events and condemned Floyd's death.  "It is our duty to confront the systemic and institutional racism that has brought us to this point," it read, "and the criminal justice system needs to take a stand against officers who use excessive force."
A Friday afternoon protest at the Boulder County Courthouse on Pearl Street occurred without incident. Another event Saturday at Central Park drew 500 people; it ended peacefully after they marched to the courthouse, Daily Camera reported.
Weaver was in attendance at Friday's kneel-in, as were council members Junie Joseph, Rachel Friend and Mary Young. Colorado Representative Jonathan Singer was also among the participants.
Boulder has been pursuing changes to citizen oversight of the police after unarmed black Naropa student Zayd Atkinson was confronted by cops last year while picking up trash outside his home. That work will continue despite deep budget cuts, according to city leaders, including the hiring of a monitor to review internal misconduct investigations and review department policies.
Council will receive a progress report in June. An ordinanceA piece of municipal (city-level) legislation. will be readied by the fall, with a vote and public hearingScheduled time allocated for the public to testify or share commentary/input on a particular ordinan... scheduled for November.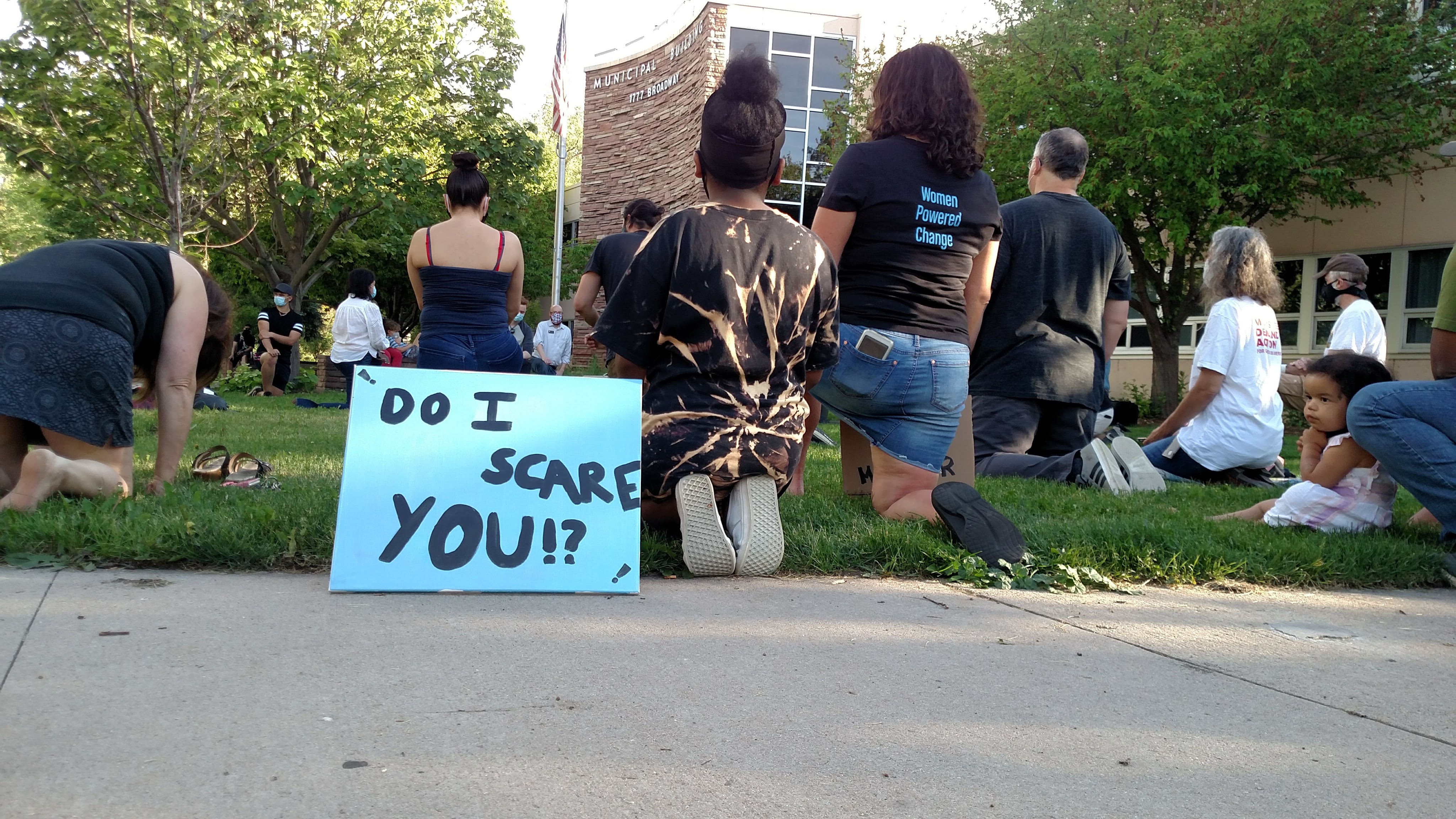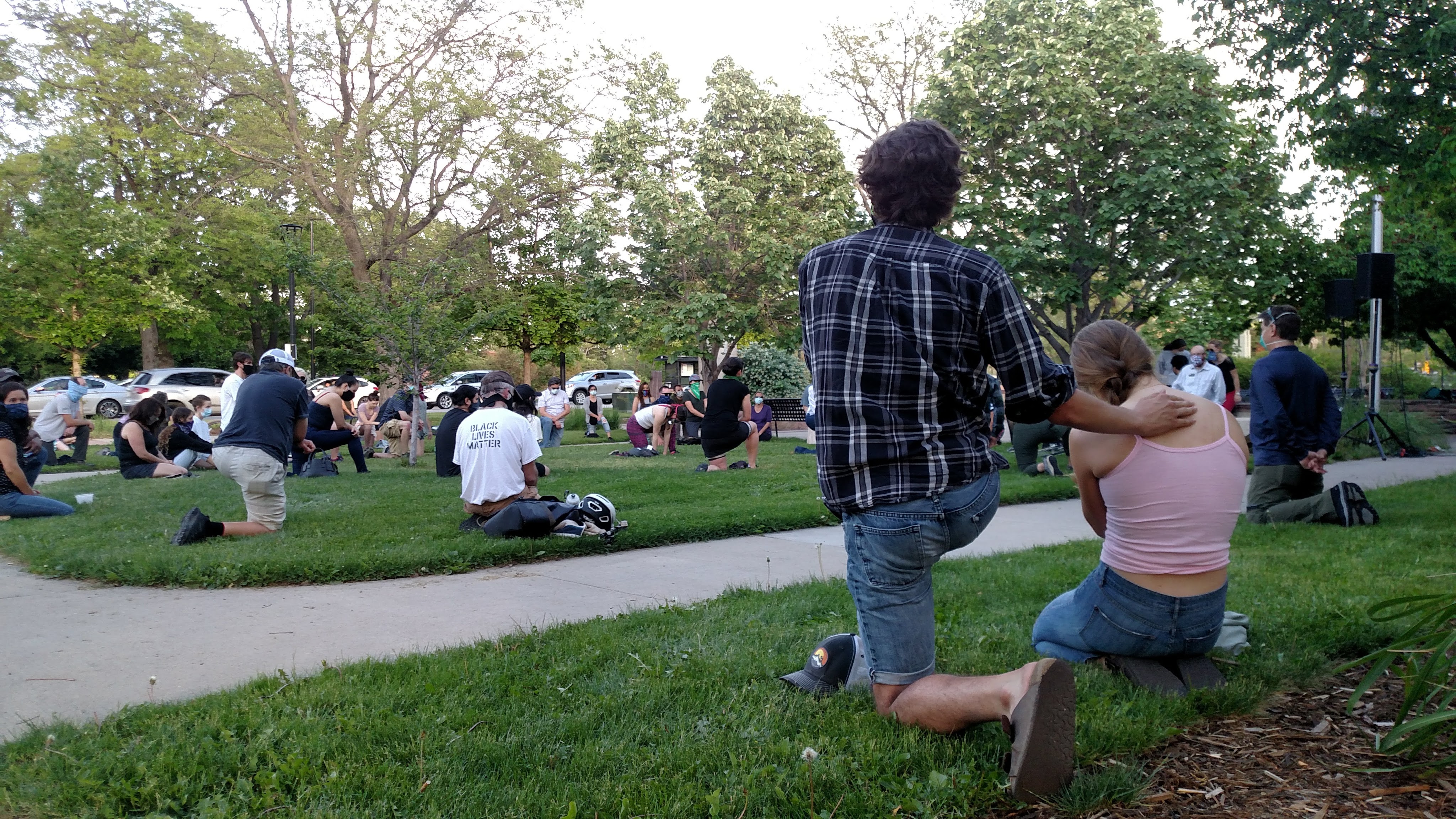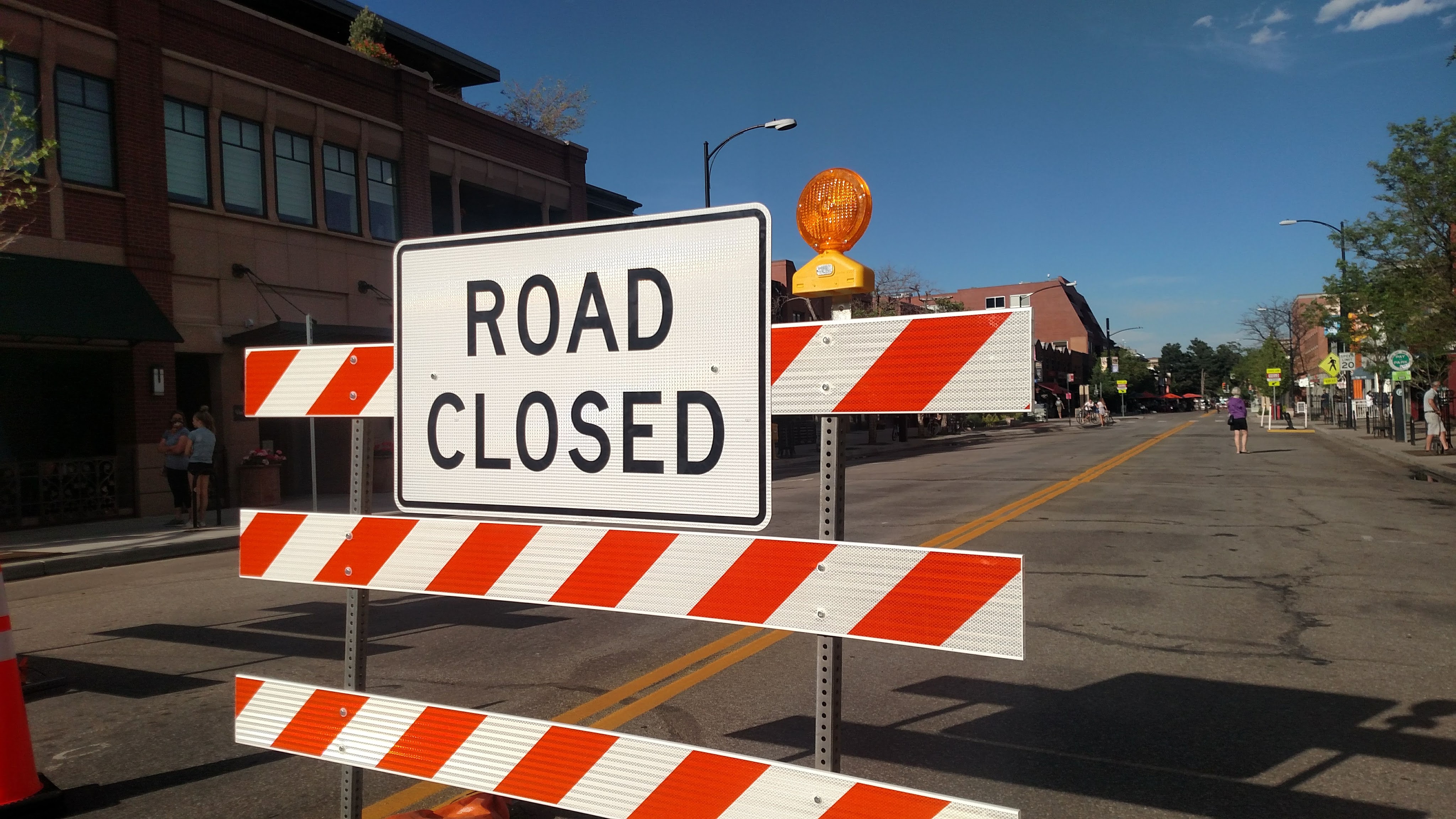 Plenty of people took advantage of a car-free Pearl Street and newly reopened restaurants Friday evening. The city on Tuesday announced that it was closing roughly 2.5 blocks of street to vehicle traffic to make way for outdoor dining: Pearl Street from 9th to 11th, adjacent to the pedestrian mall, and an event street on University Hill near 13th and Pennsylvania.
A portion of an alley near 10th Street downtown was also cordoned off. The transportation department spent $7,000 to buy barriers.
Only a handful of establishments set up street seating that didn't spread past empty parking spots. As the night wore on, pedestrians, cyclists and socializers claimed the space instead: kids raced down the center line, dog-walkers strolled and small groups stood talking astride two lanes.
East Pearl looked like a ghost town in comparison. Community Vitality Director Yvette Bowden said Tuesday that restaurants and retailers there didn't want roads closed to cars, preferring to allow parking for curbside pickup.
— Shay Castle, boulderbeatnews@gmail.com, @shayshinecastle
Want more stories like this, delivered straight to your inbox? Click here to sign up for a weekly newsletter from Boulder Beat.
COVID-19 Police Black Lives Matter Boulder city of Boulder cops COVID Municipal Building outdoor dining pandemic Pearl Street police protest restaurants small business West End
Journalist