At long last, Boulder completes cleanup from September snowstorm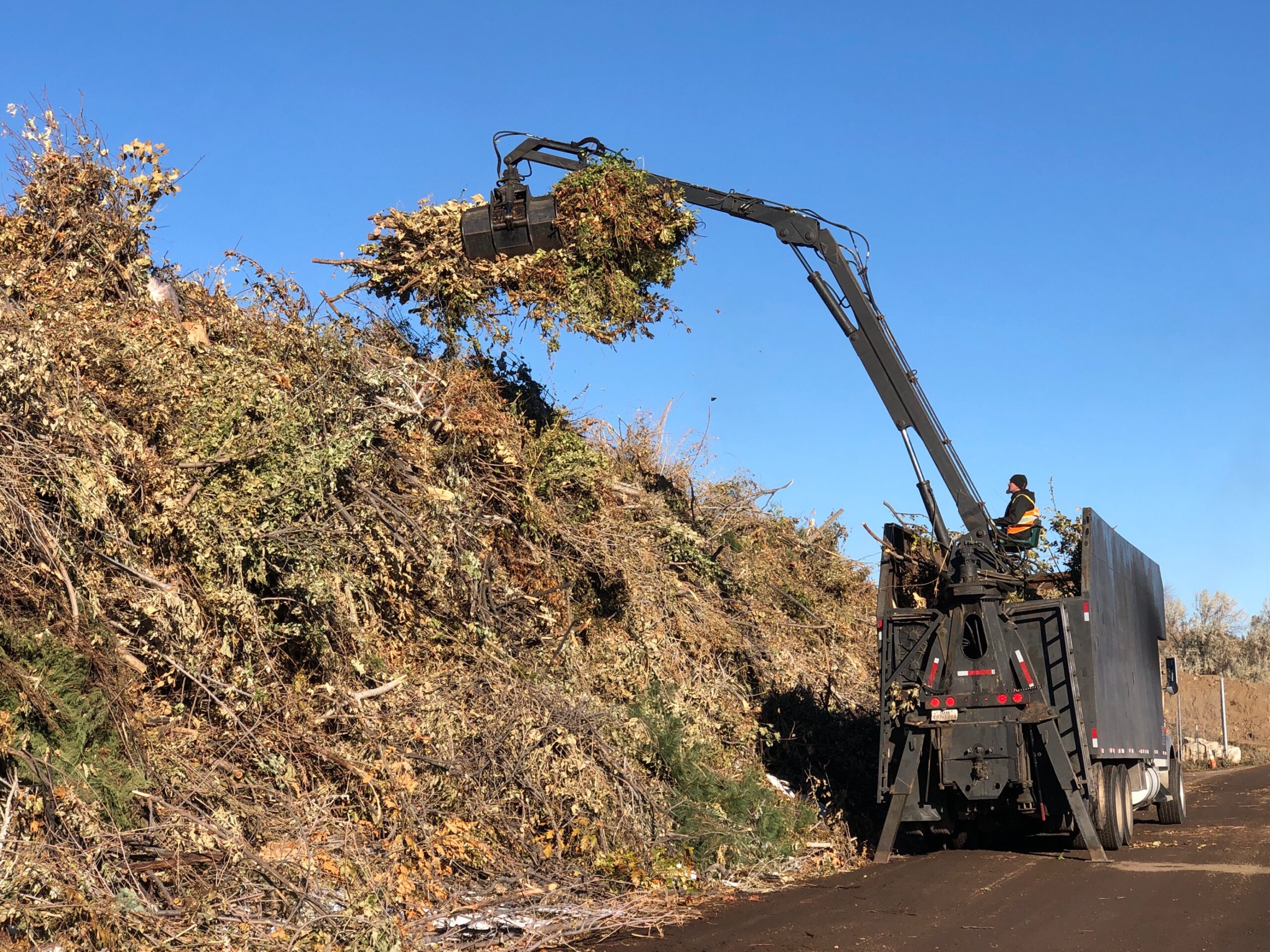 Friday, Nov. 20, 2020
More than two months after a freak summer snowstorm, the city-sponsored cleanup of tons of tree debris is finally complete, according to officials.
The storm that ripped through Boulder on Sept. 8 dropped 5.6 inches of snow on heavily leafed trees, pulling down branches and taking out power in parts of town. For weeks after, branches were piled high alongside streets and sidewalks.
Though the city offered curbside pickup for all residents, manpower and money were in short supply. Resources were thinned by COVID, and the sheer amount of debris made for slow progress.
"Additionally, our partner contractors experienced a shortage of equipment and reduced availability of trucks to support the cleanup due to demands from many disasters throughout the country ranging from fires in the west to hurricanes in the south," wrote Julie Causa, communications manager for public works, in response to emailed questions.
The work finished Friday, Causa said. More than 50,000 cubic yards of waste were hauled away, to be turned into mulch. For reference, one cubic yard is about equal to the bed of a pickup truck or 14 wheelbarrows.
"This storm has had the worst impact on the city's trees since the 1990s in terms of debris, downed branches and overall damage," Causa wrote. "By comparison, the most recent severe storm in 2016 generated about half as much debris and took about half the time of this clean up, so in all, the duration of the project was to be expected."
Cleanup was costly: Roughly $800,000, according to Causa, paid for tree pruning, removals, citywide curbside branch pickup and wood-chipping. The money came from general fund reserves — Boulder's in-case-of-emergency pot of money.
"The General Fund has reserves set aside for emergency or unanticipated priorities, such as helping the community recover from severe weather events like the 2013 flood or snow storms such as this one," Causa wrote. "This is actually a less expensive cost per cubic yard of material than previous storms due to the overall volume."
Staff from at least three departments were roped in to help. Parks and Recreation  managed the project, supported by employees from Transportation and Climate Initiatives.
"The project was truly a city-wide effort," Causa wrote. "Every city street has been collected and in many cases we have made several trips to various areas simply due to the amount of volume that was created by the storm damage."
Want some mulch? Help yourself.

Mulch being made from the debris left by September's snowstorm. Courtesy City of Boulder

The city and Western Disposal operate a free mulch pile at 5301 Pearl Pkwy. The mulch is three inches in size and is made from wood and yard waste dropped off at Western Disposal's waste drop-off sites. Mulch is available 24 hours a day, seven days a week, year-round.

Be prepared to self-load the mulch; no staff or equipment is available on-site.
— Shay Castle, boulderbeatnews@gmail.com, @shayshinecastle
Want more stories like this, delivered straight to your inbox? Click here to sign up for a weekly newsletter from Boulder Beat.
Budget Transportation Boulder city of Boulder cleanup debris debris removal emergency general fund natural disasters reserves snow storm transportation trees urban canopy wildfire
Journalist