Nuria-Rivera Vandermyde Boulder-bound as unanimous pick for city manager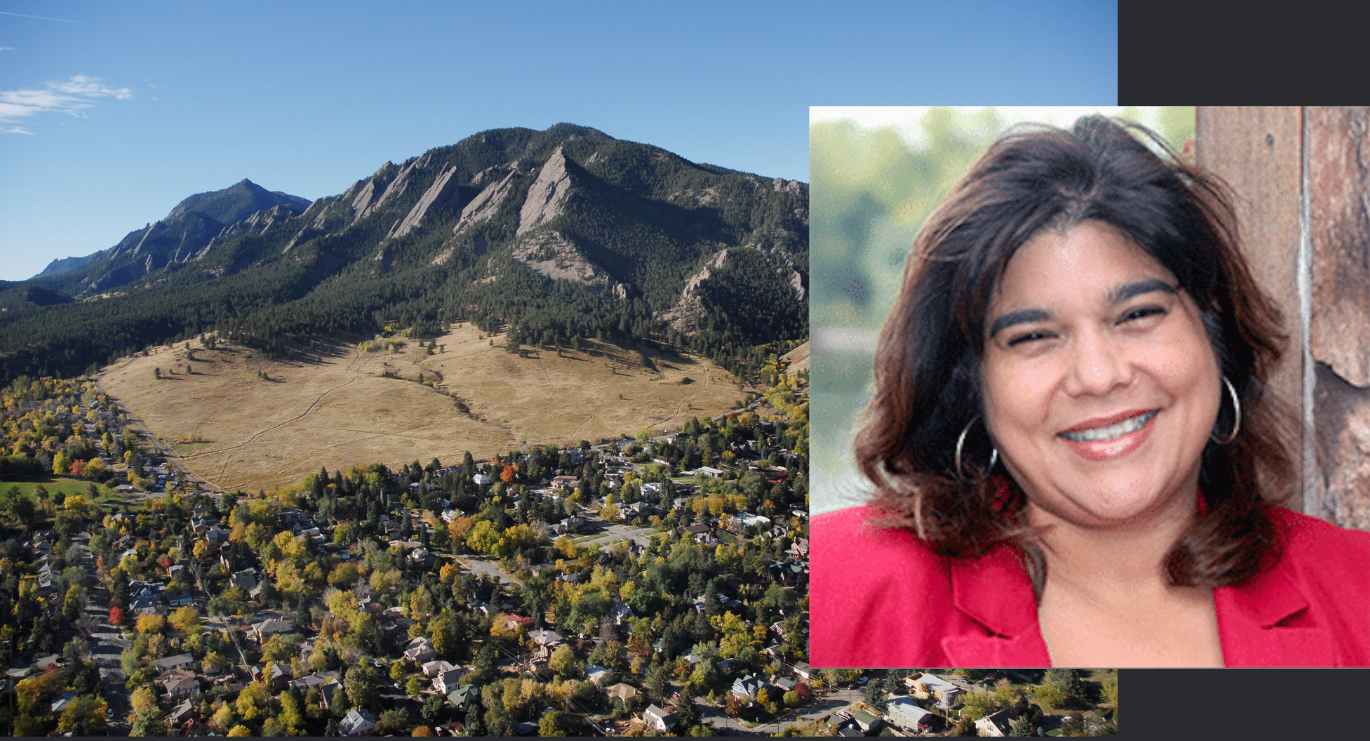 Thursday, March 18, 2021
Nuria Rivera-Vandermyde knows getting-to-know new places. The daughter of an Army doctor moved frequently in her youth; she went to college and law school in New York and Boston, respectively, and her professional posts have spanned two states and her native Puerto Rico.
After council made her the city manager on Tuesday with a unanimous vote, Rivera-Vandermyde has a plan to get to know Boulder, too. Sort of.
"It will just be kind of a slow exploration," she said in an interview Wednesday. "I do that best when I walk around, when I go to the local restaurants, when I go to events" and seek out recommendations. (She's already started, taking to Twitter on Thursday to solicit suggestions for tacos and margaritas.) 
What Rivera-Vandermyde doesn't have an agenda for is the city itself — at least not yet.
"I'm going to do a lot of listening," she said. "Anybody that tells you 'I'm going to be this and this and this in the first 30 days,' I think they're doing a disservice to the work" that's already underway. The first step is to "really understand what's been going on, what the history is, and what community has been asking for."
Certain issues have drawn her interest: Some, like homelessness, housing and equity, are familiar from her work in Minneapolis and Austin. Others, like managing the city's vast open space, will be completely new to her.
The "lure of the mountains" was partly what drew River-Vandermyde and her family here less than two years into her job as deputy city manager of Austin. Boulderites' pride in public lands was evident during a visit, she said.
"People were so jazzed about owning the fact they make a point of keeping that natural beauty around. That comes with tradeoffs, but the fact people were so passionate about the environment and their health and balanced living, there's something about that I found compelling."
Passion can cut both ways, as city staff and elected officials know well. Rivera-Vandermyde, who has been leading a "re-imagining" of policing in Austin similar to Boulder's own efforts, is keenly aware of how controversy can arouse intense emotions in the community.
As city manager, Rivera-Vandermyde said her style would be to mediate and "interrupt" staid and stuck dynamics wherein "people aren't being heard because they've been talking at each other for so long," using data where appropriate. Compromise is essential, she said, as well as building in transparency and accountability so that those on the "losing" side feel they have recourse if their fears are realized.
Minneapolis' successful bid to implement a $15 hourly minimum wage was a perfect example. The business community was opposed, fearing flight of companies outside city limits. The city partnered with the Federal Reserve to analyze impacts of a higher wage.
"You have to figure out how do you get to a place where people can be supportive, even if their not satisfied," she said. 
It also helps to recognize what's underneath the passion, Rivera-Vandermyde said, which is almost always motivated by something good.
"There's your 2% who are just cranky to be cranky, but 98% of people who are cranky are cranky because they love something," she said. "I do think that most of it comes from a great place even though it's not manifesting itself in a great way."
Rivera-Vandermyde begins her stint as city manager May 10. Interim city manager Chris Meschuk will serve until that time.
Her starting salary will be $290,000, according to a city news release. Former city manager Jane Brautigam left in October after 12 years with a salary of $271,342.85. Compensation and benefits for the city manager, attorney and municipal judge — approved by city council — are public record.
A little bit extra

More on why River-Vandermyde fell in love with Boulder: "I wasn't looking to leave (Austin). I wasn't looking for this job. (I visited) Boulder on my anniversary with my husband. … It's the one city that we were like, 'Man, if we get a chance to live here, we should take it.' … I'm used to big cities, but there's something about a smaller town feel that I love. … Everywhere we went, we would ask people what it was like, how long they've been here and what they do. Everyone seemed so welcome and open and interesting. As much as people call Austin weird, I just felt (Boulderites) were intriguing. … People were very open and personal and naturally curious."

More on her role as city manager: "It's not necessarily my job to make policy, but I do think we as staff have an obligation to move recommendations forward that we see are good for the community. In that way, we are influencing policy. … I don't necessarily think of city as activists, but I think of city as really looking ahead. It both tends to looking at the day to day, but I sure as heck hope we're also looking ahead and what the future horizon looks like. A community that is stagnant doesn't exist, in my book. People are coming in, people are leaving, whether by their own accord or gentrification. …  For me, I hope that we're also being able to bring forward or account for the future state, not just the present state. There may be some who say the future state is for council. I don't mean to intrude on that, but I hope they want our input as staff." 
— Shay Castle, boulderbeatnews@gmail.com, @shayshinecastle
Want more stories like this, delivered straight to your inbox? Click here to sign up for a weekly newsletter from Boulder Beat.
Governance Austin Boulder budget business community City Attorney city council City Manager city of Boulder equity homelessness housing minimum wage Minneapolis Municipal Judge Nuria Rivera-Vandermyde open space policing Puerto Rice salary
Journalist