Greg Harms to resign as head of Boulder Shelter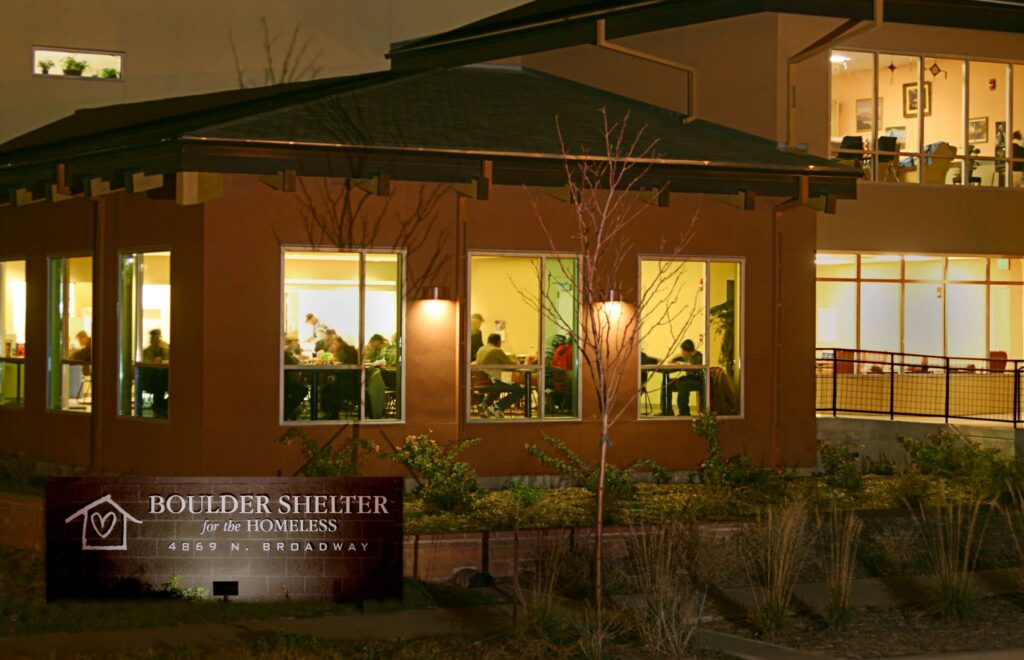 Wednesday, Sept. 22, 2021 (Updated Thursday, Sept. 23)
Greg Harms, longtime executive director of the Boulder Shelter for the Homeless, will resign from his post after 19 years. Representatives from the board confirmed Harms' pending departure late Thursday night. An official announcement is pending.
"It was Greg's decision alone to resign after 19 years leading the Shelter," board chair Bobby Pelz, Jr. wrote in response to emailed questions from Boulder Beat. "We are grateful to him in putting us in such a strong position both in terms of our facility and moreover our role in permanent supportive housing — that is the real story."
Harms has been in the role since 2002. He led the Shelter through the transition to a coordinated system of screening and services in 2017 under the umbrella of Homeless Solutions Boulder County, and the implementation of a housing-first approach to homelessness. More than 500 single adults experiencing homelessness have been housed since that time.
Those successes have not come without controversy. Advocates for the homeless pushed back against the consolidation and slimming of shelter offerings during the COVID-19 pandemic and have questioned the practice of purchasing bus and plane tickets for unhoused residents to leave town, with no guarantee of housing or followup from local officials.
Harms has long defended the Shelter itself from critics — including other homeless service providers — who have argued the facility's rules are too harsh and opaque, resulting in an abnormally high number of people being banned for alleged petty offenses. Policies on suspensions were reviewed after Benjamin Harvey froze to death on Christmas morning in 2017; Harvey was banned from the Shelter at the time, despite having been referred there by a case worker.
"I will be leaving the Shelter this fall," Harms wrote Thursday morning in response to emailed questions. "Time for me to shift gears."
His resignation comes at a time of increasing scrutiny surrounding homelessness. The number of unhoused individuals living in Boulder County grew for the third straight year (before the pandemic), following national trends. Resident complaints about people living in parks or along paths and creeks have poured into the inboxes of elected officials and city staff; Boulder has responded by strengthening enforcement of its ban on living unsheltered on public lands, pouring millions of dollars into encampment removal and deterrence.
Author's note: This story will be updated as more information becomes available.
— Shay Castle, @shayshinecastle
Want more stories like this, delivered straight to your inbox? Click here to sign up for a weekly newsletter from Boulder Beat.
Help make the Beat better. Was there a perspective we missed, or facts we didn't consider? Email your thoughts to boulderbeatnews@gmail.com
Homelessness Boulder Boulder Shelter for the Homeless city of Boulder coordinated entry Homeless Solutions Boulder County homelessness Housing First HSBC permanent supportive housing unhoused
Journalist