COVID inspired a bike boom. Now that it's over, what's next?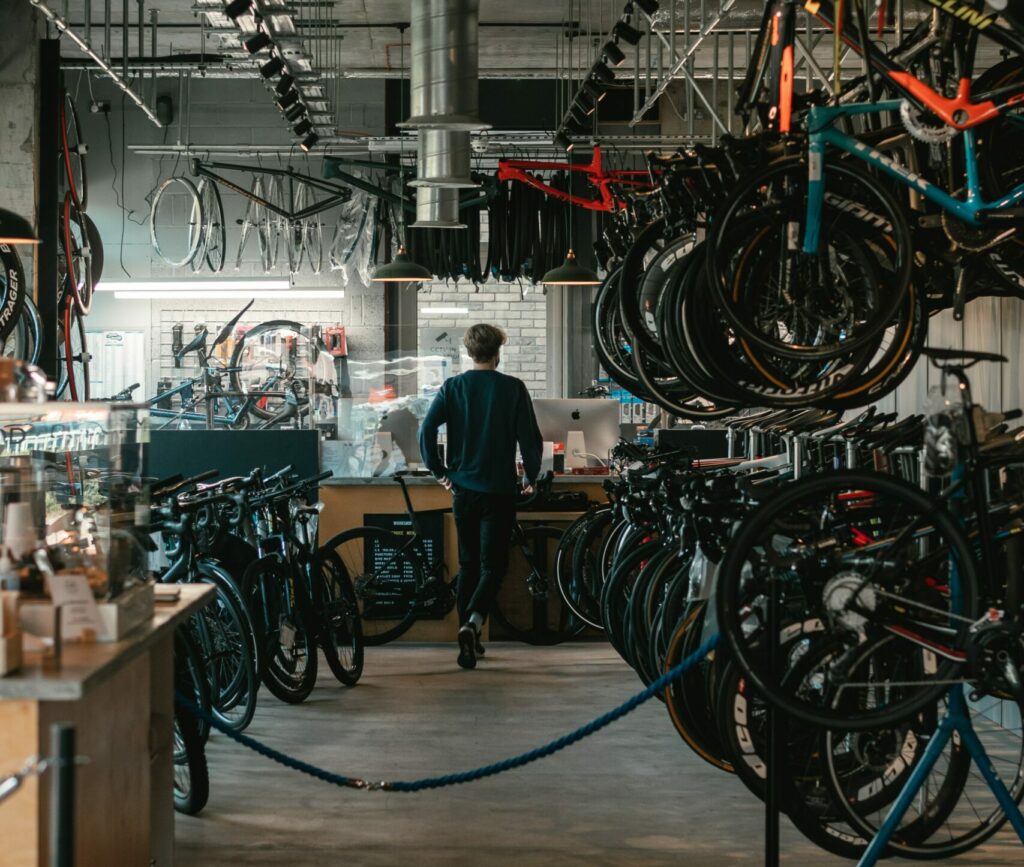 Thursday, June 1, 2023
By Ray Keener
Few segments of the U.S. economy escaped COVID's impact. The bike industry was more fortunate than most. Bike shops were immediately granted "essential service" status nationwide in March and April 2020.
While serving customers at a distance was awkward at best for shops, Americans deprived of gym and subway access and longing for outdoor exercise and family activities bought and rode bikes in unprecedented numbers.
Sales of bikes, accessories and service were about 50% higher in 2020 and 2021 than in any previous years. While elevated sales and profitability were welcome, shop staffs were stretched to the breaking point due to the crush of demand. 
There's a post-pandemic price to pay. While many people waited a year or more to get their new bikes, most who wanted a new bike got one. (Some high-end bikes are still in short supply.)
Late 2022 and early 2023 saw a glut of popular-priced bike inventory and a saturated market for those bikes. Lightly used bike prices on Craigslist and Facebook Marketplace plummeted and took away sales of new bikes from shops.
Shops are once again eager to provide sales and service, and new riders are looking to expand their pedaling enjoyment. Demand for e-bikes, the new industry savior, continues to be strong. 
What do these new market conditions mean for Boulder cyclists? 
(Almost) everything is back in stock. Mechanics are (somewhat) less busy. Now is a good time to buy (or fix) the bike or accessory you couldn't get the past couple years.
Many of you put off scheduled maintenance or caught wind of the overwhelming demand and avoided shop visits during COVID. Your favorite shop would be glad to see you in Spring 2023! Don't expect a fast turnaround on repairs, though. The global shortage of qualified bike mechanics is worse than ever.
Many new or returning riders joined our ranks during the pandemic. Show them around town. Help decipher our often baffling world of wheels. 
Those of us who've been riding around Boulder for decades take our terrific paths and bike lanes for granted. If you're new to cycling, it's challenging to find good rides without some help.
Seek out new riders or take a friend for a spin. While you're showing them around, see if they need help shifting their gears or learning how to fix a flat. Talk to them about riding safely around cars and obeying traffic laws.  
Everyone wants an e-bike. Friends don't let friends buy online e-bikes with no tech training, parts availability or the support of a local shop. 
With bike-shop quality e-bikes starting above $2,000, the siren song of an internet e-bike at half the price is tempting to the uninitiated. You get what you pay for in terms of quality, reliability and longevity.
The hidden downside of an internet e-bike is the lack of repair and service. Many shops won't touch e-bikes that have sub-standard drive components. Repair parts may be hard to get or not available at all. There's no diagnostics or training for mechanics.
If a friend tells you, "I want to get an e-bike!," don't just send them to your favorite shop: go with them. Make sure their first e-bike experience is a great one!
— Ray Keener is Boulder Beat's bike correspondent. He opened a bike shop in 1975 and has enjoyed many industry roles since. Keener is currently Retail Editor of Bicycle Retailer magazine/website and manages projects at PeopleForBikes. Locally, he volunteers with Community Cycles and does bike fits on Saturday mornings.
Transportation Bicycle Retailer bicycles bike shops Boulder Community Cycles COVID cycling e-bikes pandemic People For Bikes Ray Keener transportation
Journalist