CU program that hosted Trump co-conspirator John Eastman to teach about 'woke' threats to rule of law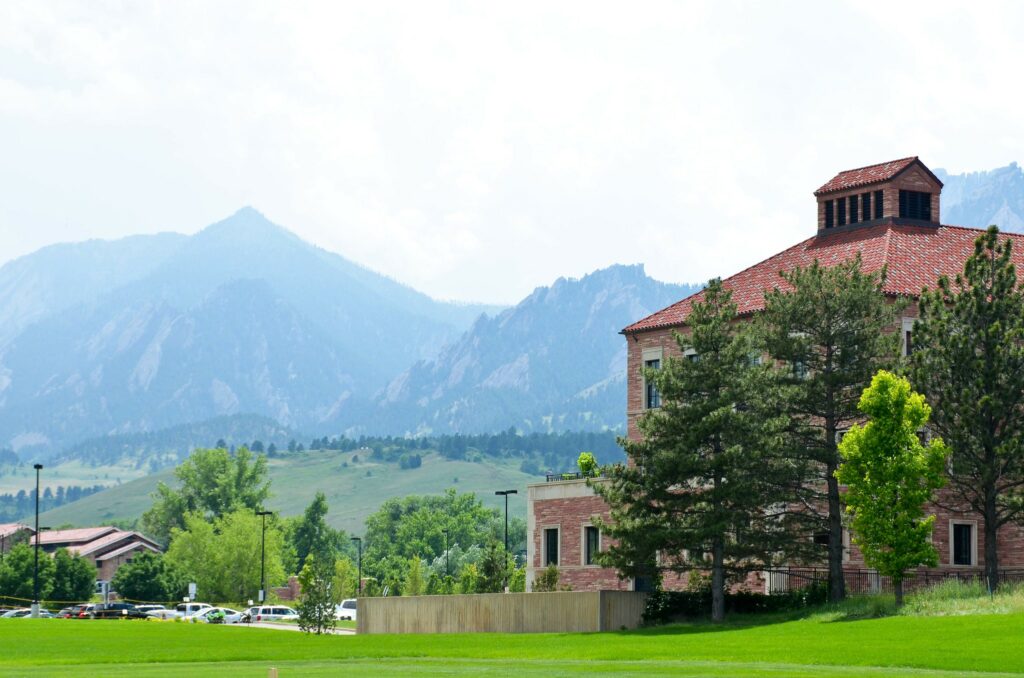 Saturday, Aug. 5, 2023 (Originally published Friday, Aug. 4)
By Chase Woodruff
Colorado Newsline
Two years ago, a visiting faculty member at the University of Colorado Boulder's conservative Benson Center held his post while allegedly conspiring to overturn the results of the 2020 presidential election.
Beginning this month, his successor in the center's Visiting Scholar in Conservative Thought and Policy position will teach CU students about the threats the "woke" left poses to the rule of law.
Todd Zywicki, a professor at George Mason University's Antonin Scalia Law School, was appointed in June as the program's visiting scholar for the upcoming academic year. In the fall semester, he will teach a course on Austrian economist F.A. Hayek and another on the "Rule of Law."
As described on the center's website, the latter course will "address threats to the rule of law, including 'Woke' ideology, the rise of anti-capitalist attitudes, crony capitalism, and intellectual attacks on concepts such as freedom of speech."
Funded largely by private donors, CU Boulder's Bruce D. Benson Center for the Study of Western Civilization bills itself as a conservative counterweight that "promotes academic freedom and intellectual diversity" on an otherwise liberal campus. It has administered the conservative thought and policy program since 2014.
The center's visiting scholar for the 2020-21 academic year was John Eastman, who occupied the position while serving as an attorney to then-President Donald Trump. In that role, multiple investigations have alleged, Eastman became a central figure in the plot to overturn the results of the 2020 presidential election based on false claims of widespread fraud.
Eastman's attorneys confirmed this week that he is the "co-conspirator 2" referenced in federal prosecutors' indictment of Trump for an alleged conspiracy that led to the Jan. 6, 2021, attack on the U.S. Capitol. The select committee convened by the House of Representatives to investigate the attack recommended last year that Eastman face criminal charges for his actions.
In court proceedings related to a select committee subpoena, Federal District Court Judge David Carter ruled last year that it was "more likely than not that President Trump and Dr. Eastman dishonestly conspired to obstruct" the certification of electoral votes. Their plot, Carter wrote, was "a coup in search of a legal theory" that "spurred violent attacks on the seat of our nation's government."
'Both sides'
Prior to his appointment, Zywicki delivered a guest lecture on "The Rule of Law and Western Civilization" in a February event hosted by the Benson Center.
His lecture discussed "multiple threats to the rule of law that concern me greatly," including the expansion of government power during emergencies like the COVID-19 pandemic, as well as "political legitimacy" and a rise in political violence — developments he said were "a pox on both houses."
"Both sides have been election deniers," Zywicki said. "This didn't come out of thin air, the idea of challenging the certification of ballots in the electoral college. That obviously went back to the challenges to Trump's election, and to Bush's election. And then it now came up to this particular one."
A group of 11 House Democrats rose to object to electoral vote counts in a joint session of Congress ahead of Trump's inauguration in 2017. No Democratic senator joined the effort, which was gaveled down repeatedly by then-Vice President Joe Biden, and which then-House Minority Leader Nancy Pelosi said was "not going to have an impact on the outcome."
Zywicki did not respond directly when asked if he believed those efforts were comparable to Trump's alleged plot to remain in power following the 2020 election.
"The course description speaks for itself and accurately portrays the content I plan to cover in the course," he wrote in an email. "Nothing in the course description speaks specifically about 'left-wing threats to the rule of law' or elections."
Amid efforts by prosecutors in some states to criminally charge Trump supporters who falsely attested in December 2020 that they were their states' "duly elected and qualified electors" — a so-called fake electors scheme hatched in large part, investigators say, by Eastman — Zywicki last month offered expert testimony in defense of these "contingent" slates of electors. His declaration appeared in a filing by lawyers for former Georgia Republican Party chair David Shafer, who faces a possible indictment in the fake-electors scheme by Fulton County prosecutors.
"The casting of contingent electoral votes is not only reasonable, proper and lawful, but the best approach available to enable the resolution of election contests while preserving the ability of a state to have its electoral votes counted by Congress should a judicial contest change the outcome of the election," Zywicki wrote.
The contest over electors was premised on fraud and criminal conspiracy, according to the federal indictment.
'Irreparable damage'
Shortly after the Jan. 6 attack, CU Chancellor Phil DiStefano called Eastman's conduct "repugnant," and his courses for the spring semester were canceled. Daniel Jacobson, director of the Benson Center, wrote in a public statement that he was "deeply disappointed by the radical claims Professor Eastman has made without producing adequate evidence and, even more, by the circumstances under which these assertions were made."
In a Jan. 10, 2021, email to Eastman later made public, Jacobson wrote that Eastman had "done irreparable damage" to the Benson Center, and expressed fears that he had "threaten(ed) the future viability and the continued existence of" the conservative thought and policy program.
But despite a public outcry, DiStefano and other university leaders have rejected calls to close the Benson Center. Even Democratic members of the CU Board of Regents have shied away from criticizing the program, with board chair Jack Kroll telling Newsline last year that the center "is a valuable part of … our commitment to promoting conservative thought, amongst other ideas."
A petition to shutter the program launched last year by New Era Colorado, a progressive advocacy group, alleged that Eastman's actions had "exposed the broken reasoning at the heart of the Center's existence."
"Harmful and destructive white supremacist and insurrectionist teachings have no place on CU's campus," the group wrote. The forerunner to the Benson Center, known simply as the Center for Western Civilization, was founded by former CU classics professor Christian Kopff, a far-right academic and former vice president of the white nationalist H.L. Mencken Club.
Under Jacobson's leadership, the Benson Center touts itself as a "forum for free inquiry and open debate." Jacobson didn't respond to emailed questions about Zywicki's appointment.
Colorado Newsline is part of States Newsroom, a network of news bureaus supported by grants and a coalition of donors as a 501c(3) public charity. Colorado Newsline maintains editorial independence. Contact Editor Quentin Young for questions: info@coloradonewsline.com.
Governance Board of Regents Boulder Bruce D. Benson Center for the Study of Western Civilization conservative CU New Era Colorado Phil DiStefano Todd Zywicki University of Colorado visiting scholar
Journalist