Critical council pushes for resident reimbursement in Boulder mobile home park water crisis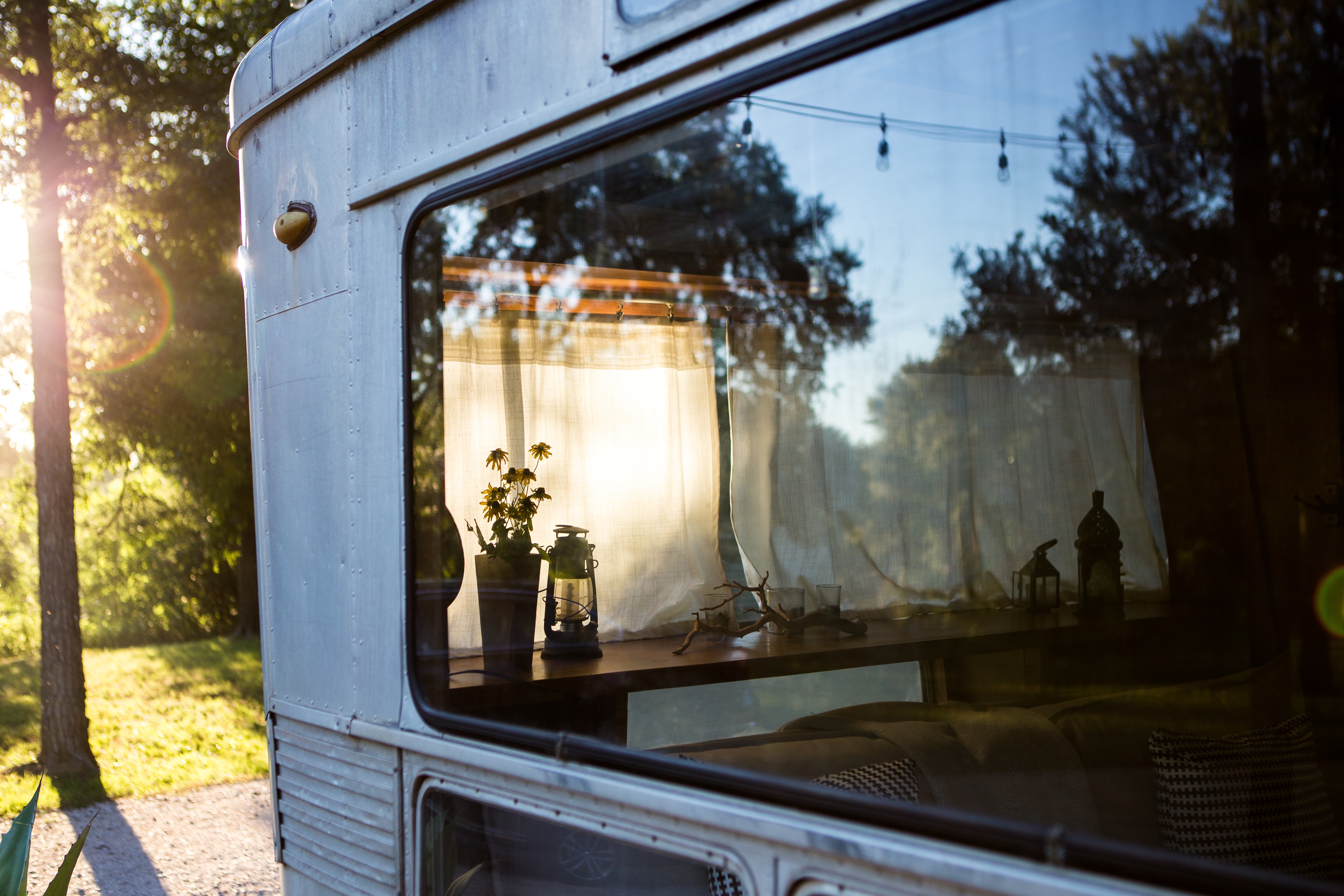 A contractor was to blame for a series of malfunctions that left residents of a Boulder mobile home park without water for six days, the park's owners said to critical council members Tuesday night. Elected officials took the company to task for its handling of the crisis and called for better legal protections for residents.
Orchard Grove Mobile Home Park, located at the northeast corner of Valmont Road and 30th, went without water for much of the week after a main break on Monday. It took until Wednesday for repair work to begin, and water wasn't fully restored until Sunday evening.
There are 215 trailers in the community and 475-600 residents, according to Mike Chard, with the Boulder Office of Emergency Management. Officials from the city and county responded to residents' request for help: The city helped coordinate emergency services and connect residents with vouchers for hotels; the county lined up a water tanker for delivery Saturday — five days after the the first break.
Mobile home park owners are required by law to provide adequate water within 12 hours of service interruptions, said Erin Dodge, water quality program coordinator for Boulder County's department of public health. Until the tanker arrived, the park's owners, Riverstone Communities, had been providing 8. oz water bottles to residents.
"That would not meet my definition of adequate," Dodge said.
Insufficient emergency water supply was just one thing council members dinged Riverstone for. When tankers did arrive (Riverstone arranged for a second one as a backup, Area Vice President Elizabeth Yurgens said) a method and means of transporting water to individual homes was not provided; residents used their own containers, and several struggled to tote heavy buckets or jugs across the park.
Council was also displeased that it took until Thursday for a team from Michigan-based Riverstone to visit Orchard Grove. A "third-party" was hired to handle things until company representatives arrived, according to Yurgens.
Repair work started on Wednesday, Yurgens said, and a team arrived Thursday, "so there really wasn't a gap" in time.
"The break was on Monday," councilman Sam Weaver rejoined.
Yes, Yurgens replied, but repair work didn't start until Wednesday "due to a lack of parts."
"We had to mobilize a whole bunch of support from the city and county," Weaver said. "What's your role in this, do you feel?"
"Were there lessons learned?" Yurgens said. "Absolutely."
Part of the reason it took so long for a fix was that nobody had a map of the property's water system. Riverstone didn't get one when it purchased Orchard Grove in 2015, Yurgens said, and the city does not keep drawings of private infrastructure.
"It seems like a missing piece here," said councilman Aaron Brockett. "If everyone had known where everything was, it probably would have gone more quickly."
Yurgens committed to having schematics drawn up. In addition, Riverstone will install 12-14 isolation valves throughout the park, which will prevent water from being shut off to the entire park during repairs.
"The community being without water to make a repair is unacceptable for us and unacceptable for them," Yurgens said.
The culprit turned out to be a pressure reduction valve, which broke after misuse from a contractor. When higher-pressure water from the city's lines entered Orchard Grove's lower pressure ones, it caused multiple leaks.
"Ninety-nine percent of the problem was related to the failure of the PRV," testified John Wakeham of Dig Boss, a plumbing and excavation company tapped by Riverstone to handle the emergency repairs. "If the PRV hadn't failed, you would not have had 170 lbs. of pressure running through (those) pipes."
Jeff Arthur, Boulder's director of public works for utilities, confirmed that the pressure in city lines was 170 psi in that area. Typical residential pressures are 40-60 psi, he said. Orchard Grove connects to city water, but the park's system is its owned and therefore regulated like a private residential well would be, even though hundreds of people depend on it.
This was the fourth main break at Orchard Grove since Riverstone took over ownership, Yurgens said, but she insisted that the infrastructure overall is sound. Wakeham said that, in his opinion, that's true: the pipes themselves are only about halfway through their 100-year life. The park was built between 1963 and 1965, according to property records and the Daily Camera.
"One of the basic roles of a local government is to make sure residents are getting services," said Mayor Suzanne Jones. "Our hands are a little tied because you're supposed to be getting (them) services. Understandably, we're a little disturbed with the breakdown this week."
This was an isolated incident, Yurgens said. "We are here for our residents." As she detailed some of Riverstone's efforts to create community, such as providing a food and clothing pantry, Orchard Grove residents in the audience shook their heads and muttered.
Riverstone wouldn't commit to financial compensation for residents whose homes were damaged by burst or leaking pipes. Council members pushed for reimbursement, leading to a tense exchange.
The company is "meeting with" homeowners who had leaks "to see what happened," Yurgens said, adding that some residents may not have wrapped their pipes, making them more vulnerable to freezing and therefore breakage. "There is responsibility on residents, too, just like us."
"Is it your policy to make residents whole for damages they have to pay for due to the infrastructure break?" Mayor Jones asked.
"The infrastructure didn't have a complete malfunction," Yurgens answered.
Jones: "You had an operator error that resulted in damage to your tenants. I'm curious if you have a policy that they will be reimbursed."
Yurgens: "We will work to go after the vendor that created this issue, and we will be filing a claim with their insurance."
"And will this claim include residents who suffered losses or are you just going to reimburse them?" asked councilman Weaver.
Yurgens: "We would like to meet with those residents to see what the losses are, get legal counsel and go from there."
Councilwoman Mary Young: "Does that mean that should legal counsel say you don't have to pay residents, you won't?"
Yurgens: "No. We want to do right by our residents."
Young: "Can you say that again?"
Yurgens: "I said we want to do right by our residents…"
Jones: "Thank you!"
Yurgens: "… but if there was a situation where the residents weren't maintaining the home properly, then we can't be held liable for repairs that are outside of our control."
She went on to say that out of 215 homes, only three owners have claimed damage. "We're talking about three issues."
Jones: "Great. Then it sounds like it should be easy to make them whole."
Yurgens: "We're still investigating the circumstances. There's still a lot to be determined."
Councilwoman Lisa Morzel jumped in, saying that temperatures on Monday were so low as to render thermal tape ineffective; pipes, wrapped or unwrapped, would have all frozen.
"I really hope you take that into consideration," Morzel said. "I will be looking into the properties of thermal tape, and I hope you will as well."
View tweets from Tuesday's discussion of this matter here.
— Shay Castle, boulderbeatnews@gmail.com, @shayshinecastle
Want more stories like this, delivered straight to your inbox? Click here to sign up for a weekly newsletter from Boulder Beat.
Housing Aaron Brockett Boulder Boulder County Boulder Office of Emergency Management city council city of Boulder crisis Daily Camera Dig Boss emergency infrastructure Lisa Morzel Mary Young mobile home park Orchard Grove outage park owner public health residents Riverstone Sam Weaver Suzanne Jones water
Journalist