7% of Boulder County's homeless find housing in first year of new approach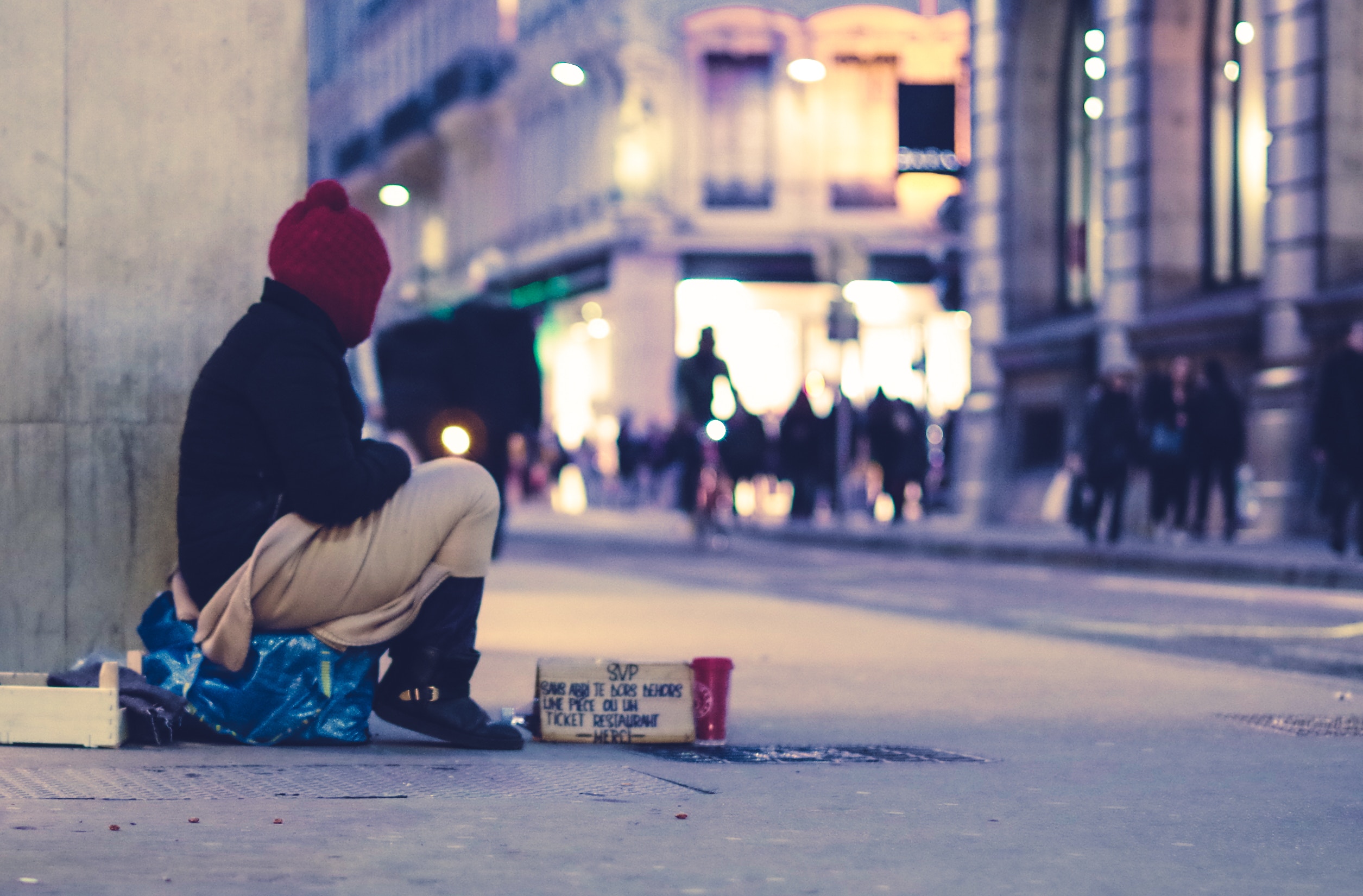 More than 150 homeless residents found housing in the first full year of Boulder County's new approach to homelessness while nearly as many where given bus tickets out of town, according to data released by Boulder ahead of next week's city council meeting.
Elected officials on Tuesday will consider a motionFormal proposal calling for a vote to support tweaks to the program to make it even more housing focused, including the allocation of $1 million to find homes for 200-plus long-term area unhoused individuals, consolidation of some services and possible changes to winter sheltering.
Wendy Schwartz, Boulder's human services policy manager, acknowledged the balancing act between sheltering and housing that homeless service providers are walking, as well as the criticism Boulder often receives.
"Some people might have a hard time understanding how housing really is the solution," she said. "Other communities that have really made a sizable dent in addressing homelessness (have done so) through the same strategy that we're focusing on. That's why we're pursuing housing."
Some 188 people were placed into "stable housing" between Oct. 1, 2017, and Sept. 30, 2018, according to Homeless Services of Boulder County, 7.7% of the 2,448 who went through coordinated entry. Coordinated entry is the process in which emergency services are de-prioritized while housing is elevated; each individual who accesses services is screened and then referred to treatment, work programs, sheltering — or, if they are relatively new to Boulder County, sent elsewhere.
This last approach is called reunification: Clients are connected with family, friends, a support network or services, often in another community. There were 145 reunifications in the first full year, about 5.9% of all coordinated entry users.
The memo to council did not break down how many of those reunifications were outside Boulder County. The city of Boulder's homeless services dashboard, which includes data through January 2019, shows that very few individuals are reconnected locally: just six, while 177 left the county.
How much was spent on reunifcations is unclear. Being part of the larger system, such expenses aren't tracked individually, according to the city and its navigation provider, nonprofit Bridge House. The closest line item in the budget is for client transportation,  set at $22,000 annually. However, that also includes money spent for local bus tickets to get people to doctor visits, job interviews, etc.
Transportation spending so far in 2019 is split almost evenly between relocation and local transit: $2,593 on RTD tickets and $2,200 on 15 reunifications, according to data provided by the city: about $146 per client, on average.
It's a "pretty minor percentage" of the total budget, said Schwartz.
More than $3.45 million was spent in the first year of coordinated entry. Around 75% ($2.6 million) went to Boulder Shelter for the Homeless, severe weather sheltering and navigation services in Boulder and Longmont; 19% ($652,000) went for housing in the form of vouchers and other support; and 6% ($200,000) paid for screening.
Forty-six percent of 2019 transportation spending so far has gone to reunifications. Assuming that ratio could be applied to the first full year, it would equal less than .3% percent of total spending.
Homeless rights advocates have criticized the relocation of individuals as pushing the problem elsewhere: If the community where they end up has a similar program to Boulder County's that de-prioritizes recent arrivals, they will either be shipped off yet again or have to remain homeless until they meet the threshold for services.
The practice is not new: New York appears to have pioneered it in 1987, according to a 2017 investigation by The Guardian. The report analyzed more than 21,000 homeless residents who were relocated, half of whom came from New York. But one-way ticketing is widespread, from San Francisco to Key West, Fla.; the Guardian study alone included data from 16 U.S. cities, including Denver.
Bridge House Executive Director Isabel McDevitt believes that local concerns about reunifications are overblown. The process involves more than simply booking a bus fare, she said. Relocations have to be "self-directed" by the client and for a "legit reason."
"We will work with them to see if it is a viable option," calling to verify that a support system is in place, whether it be "returning to family, a job, a program, a housing voucher. The issue has been blown out proportion that we're shipping people off with no logic or support."
McDevitt did admit that there is no follow-up, noting that it's a "tradeoff" between putting resources to that versus funding housing or treatment for more residents.
"Our resources are stretched to begin with," she said. "We don't have a ton of capacity to meet everybody's needs who are sitting in front of our face."
Reunifications are still counted as "exits" from homelessness.  Together with those who have been housed, plus the few (50) that have been referred to unspecified "other programs," fully 15% of all who entered coordinated entry in the first year are considered to have successfully left homelessness.
How that exit rate compares to other communities, or even how it contributes to the county's own goals, is unclear. There is no benchmark, Schwartz noted: the first full year of data is the starting point.
The remaining 85% who don't exit are not necessarily languishing in shelters, Boulder's Schwartz said. A full 30% of people referred to further services or programs don't follow up. "At the same time," the council memo reads, "200 long-term local residents countywide are awaiting housing." Long-term is defined as being homeless for 2 or more years.
Homeless Services Boulder County is instead asking for nearly $1 million more annually. Combined with funds from other sources, it will be enough to house all 200 residents.
The group is also suggesting that when the lease on 2691 30th Street expires in May 2020, Path To Home Navigation be consolidated with Boulder Shelter for the Homeless, saving a further $400,000 that can applied to housing assistance. Path to Home's operations and lease currently eat up 40% of the total budget for homeless services in Boulder County.
The change would also carve out "diversion services" as a separate process, and raise the threshold for who is put on the path to housing. Currently, residents who have been in the county for 30 or fewer days are referred to navigation, which includes relocation as one option. Under the new system, anyone here and homeless for less than six months would be sent to diversion case management, Schwartz explained.
Still to be determined is where winter sheltering would be moved to, or if it will be reduced in capacity. Reverting to a network of faith-based organizations may not be possible, staff said in notes to council, as "some" have "expressed fatigue."  The West Senior Center or other city buildings have been floated as a possible alternative location, but even then, as staff noted, an organization would have to be paid to operate it, reducing the amount of money available for housing.
"SWS is a challenging service to operate, and local homeless services agencies have expressed concerns about providing this service in the future," read council's memo. "Therefore, procurement of SWS may be difficult and could require some changes to operations."
Boulder city council on Tuesday is being asked to support the proposed changes. How much the city will contribute to the requested $1 million in extra funding is still unspecified; so far, Boulder has shouldered about 58% of the total spend for Homeless Services of Boulder County.
Tuesday night's discussion will not include an opportunity for public comment. Recently delayed updates on homeless encampments and rising methamphetamine use have not been rescheduled.
 City council meeting: 6 p.m. Tuesday, March 19, 1777 Broadway
Author's note: This article has been updated to accurately reflect how many long-term unhoused residents can be housed with an additional $1M in local funds.
— Shay Castle, boulderbeatnews@gmail.com, @shayshinecastle
Want more stories like this, delivered straight to your inbox? Click here to sign up for a weekly newsletter from Boulder Beat.
Facts & Figures: Other key data from the first year of coordinated entry

Populations served: 2,448 ppl in the first year

188 placed in stable housing (7.7%)

145 reunified (5.9%)

50 to other programs (2%)

30% do not take service they are offered

Boulder shelter: served 985 individuals

64% in county for at least one year

12% new to county but have ties here

81% homeless for 12+ months

100% reported disabilities

Since Oct. 2017: 35 people at Boulder Shelter averaged 645 shelter stays each = 22,575 shelter nights

Path to Home Navigation Services: 1,009 individuals

68% in county less than six months

28% in county for at least one year

38% homeless at least one year

53% disabled

Longmont navigation: served 454 individuals

35% in county for less than six months

60% have been in the county for at least one year

32% homeless at least one year

62% homeless for less than six months

42% report disability

Severe weather shelter: served 454 individuals

69% accessed coordinated entry after staying at SWS

33 clients per night, on average (60 was highest)

2 nights per person, on average

Two people turned away due to capacity issues, on two occasions

Expenditures

$3.45M so far from Homeless Services of Boulder County (which gets money from Boulder, Longmont and Boulder County)

75% ($2.6M) to housing-focused shelter, SWS and navigation services

19% ($652K)  to vouchers, housing, housing support

6% ($200K) to coordinated entry screening

Of the $2.6M for sheltering and navigation services:

$2.233M for operations, $426,000 to renovate 30th Street location

Path to Home Navigation: $1M (ops) $366K (capital) 

Boulder Shelter: $800K (ops)

Longmont Navigation: $293K (ops)

SWS: $140K (ops) $60K (capital)

Source: City council agenda packet for March 19 meeting
Homelessness Boulder Boulder County Boulder Shelter for the Homeless city of Boulder diversion homeless Homeless Solutions Boulder County homelessness Navigation Permanently Supportive Housing unhoused
Journalist