Boulder seeks outside look at police confrontation of unarmed black student; moves to form citizen task force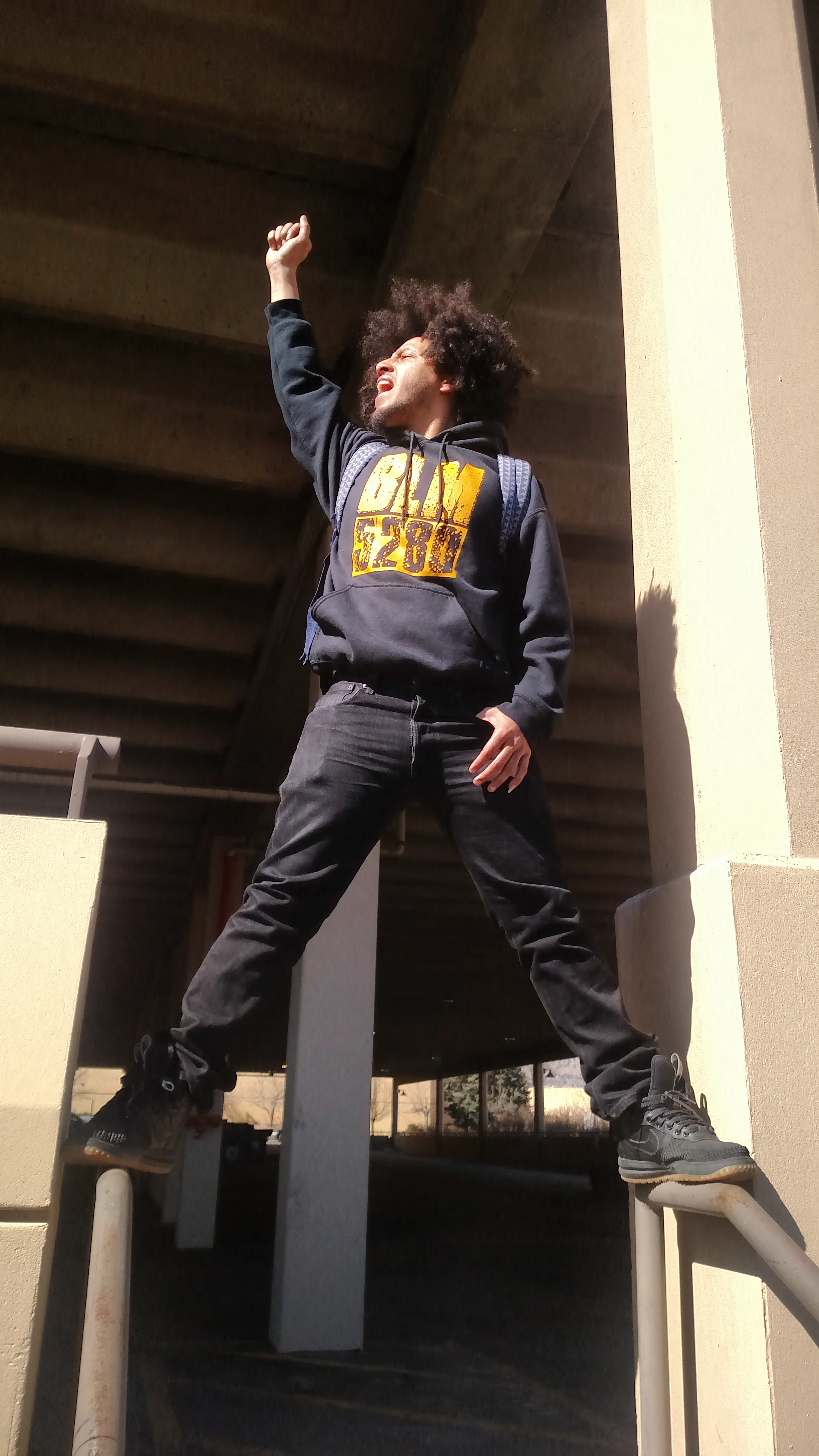 Boulder will hire an outsider to lead an "independent review" of a March 1 incident in which several police officers confronted Zayd Atkinson, an unarmed black Naropa student who was picking up trash outside his residence. The city is also moving quickly to establish a citizen task force to explore what a future police oversight board would look like.
At least half the members of the task force will be people of color, Latinx, LGBTQ,  a person with a disability or someone experiencing homelessnes, City Manager Jane Brautigam said in a public email message Wednesday.
During a special city council meeting Monday about racial issues in the community, Brautigam announced that she had selected former county district attorney Stan Garnett to lead an outside investigation, which will run concurrently with an internal look at the encounter within Boulder Police Department.
Many — including Atkinson — criticized the city's choice of Garnett as too close to the system that for so long has perpetuated racial bias in Boulder County. Atkinson requested an independent, outside look at the police incident, he said at Monday's packed meeting.
"Instead Boulder has picked a nine-year Boulder district attorney. Boulder has not taken this request seriously. I have been ignored and my power has been taken away again."
Garnett served as DA from 2009-2018 before taking a job with his former employer, Denver law firm Brownstein Hyatt Farber Schreck, which has famously lobbied for the oil and gas industry and for the Saudia Arabian government after the killing of journalist Jamal Khashoggi.
City leaders' statements of a desire to work on racial issues are "for appearance only," Atkinson said. "While I appreciate the speakers here today, (these) issues must be addressed with hard work and not lip service."
By Tuesday afternoon, a statement was put out by the city of Boulder that it would instead seek "a different independent review person." Brautigam said the city was meeting with Atkinson's lawyers on Thursday to "select a mutually agreeable third party."
Brautigam said Atkinson's stated concerns were a big motivator for the switch away from Garnett. "We are pleased we'll be able to find a third person that Mr. Atkinson feels comfortable with."
A handful of people used their time during Monday's nearly three-hour long public hearingScheduled time allocated for the public to testify or share commentary/input on a particular ordinan... to decry the choice of Garnett to lead the investigation. The crowd packed council chambers, and the overflow space downstairs at 1777 Broadway; fifty-seven people signed up to speak, 18 of whom were people of color. (Author's note: This is according to an informal count of speakers who self-identified as such. All the following quotes are from persons of color.)
Most common were calls for a civilian oversight board to review alleged misconduct by and complaints against Boulder police. Several members of the Boulder NAACP branch read identical statements calling for a group that had "broad investigatory powers and binding rulings."
The city "chose to retreat" behind the "gate" of an internal police department investigation, said Annett James, president of the Boulder NAACP. "Whether in 30 days, 60 days, 90 days… When the gate opens, we'll be waiting there."
City Attorney Tom Carr explained Tuesday that due process — an internal investigation that may take up to 90 days — is required "like in any court case." If it's not followed, the officer can challenge any disciplinary action and overturn it, he said.
Carr also noted that the police union might object to a board that could mete out disciplinary action. Implementing such a body may require negotiations with the union, whereas an advisory group may not.
The 12-person task force would explore various forms of boards, Brautigam said. She requested council approval to form it by early April, start accepting applications shortly thereafter and have it filled by May. Its recommendations would be due to council by Oct. 31, after which an oversight board will be formed.
Currently, the standards review board for police is 12 members, half citizens and half police officers. It makes recommendations to Police Chief Greg Testa. A new oversight board could be made up of majority citizens or entirely citizens, Brautigam said, to "remove concerns that citizens have raised that the current review board looks like the police policing themselves."
Monday night's public hearing included many criticisms of police and their lack of engagement with or accountability to the public. Other speakers lambasted city council for their lack of leadership on racial issues, saying promised data and requests for responses on past incidents went unfulfilled.
Shirly White, a former member of the Human Relations Commission, said the community deserved to know why Boulder's only diversity officer left after less than a year.
Current HRC chair Nikhil Mankekar said it took three years to get council to consider changes to hate crime sentencing in the city. That meeting also included a recommendation that police undergo bias training, a suggestion that was glossed over.
"Why does it take such a long time to do something?" Mankekar asked. "The time is now. The time is always now."
"If you want to change Boulder," said Manuela Sifuentes, "you have to change your leadership."
Several speakers shared stories of their own violent encounters with police, or else the ever-present everyday racism they encounter.
"My wife asked me, 'Why don't we go out more?'" said Jay Matthews. "You know why? Because I fear. I fear some overzealous police officer."
"We are not super predators," Matthews said to the crowd, referencing Hillary Clinton's 1996 remarks on young African American men. "We're just like you. And you. And you. Your sons and daughters."
Matthews was one of several who directly addressed Atkinson, seated directly in front of the speakers podium, and offered apologies for the ordeal. Ja'Mal Gilmore, who gave a passionate speech that spanned several minutes and spurred cheers from the audience, lauded Atkinson for his refusal to back down when confronted by police.
He also offered an apology to all the people of color in the room for standing up and speaking out sooner about the systemic racism he's witnessed during his time in Boulder: "I sat here for 19 years and watched."
But now, he said to Atkinson, "I promise I am here. I will be here."
For a Twitter thread of Monday's discussion, visit threadreaderapp.com/thread/1107788597359333376.html
Author's note: This article has been updated to include more details on the task force, provided by Brautigam on Wednesday.
— Shay Castle, boulderbeatnews@gmail.com, @shayshinecastle
Want more stories like this, delivered straight to your inbox? Click here to sign up for a weekly newsletter from Boulder Beat.
Journalist