City council directs staff to find a way forward on flood mitigation in south Boulder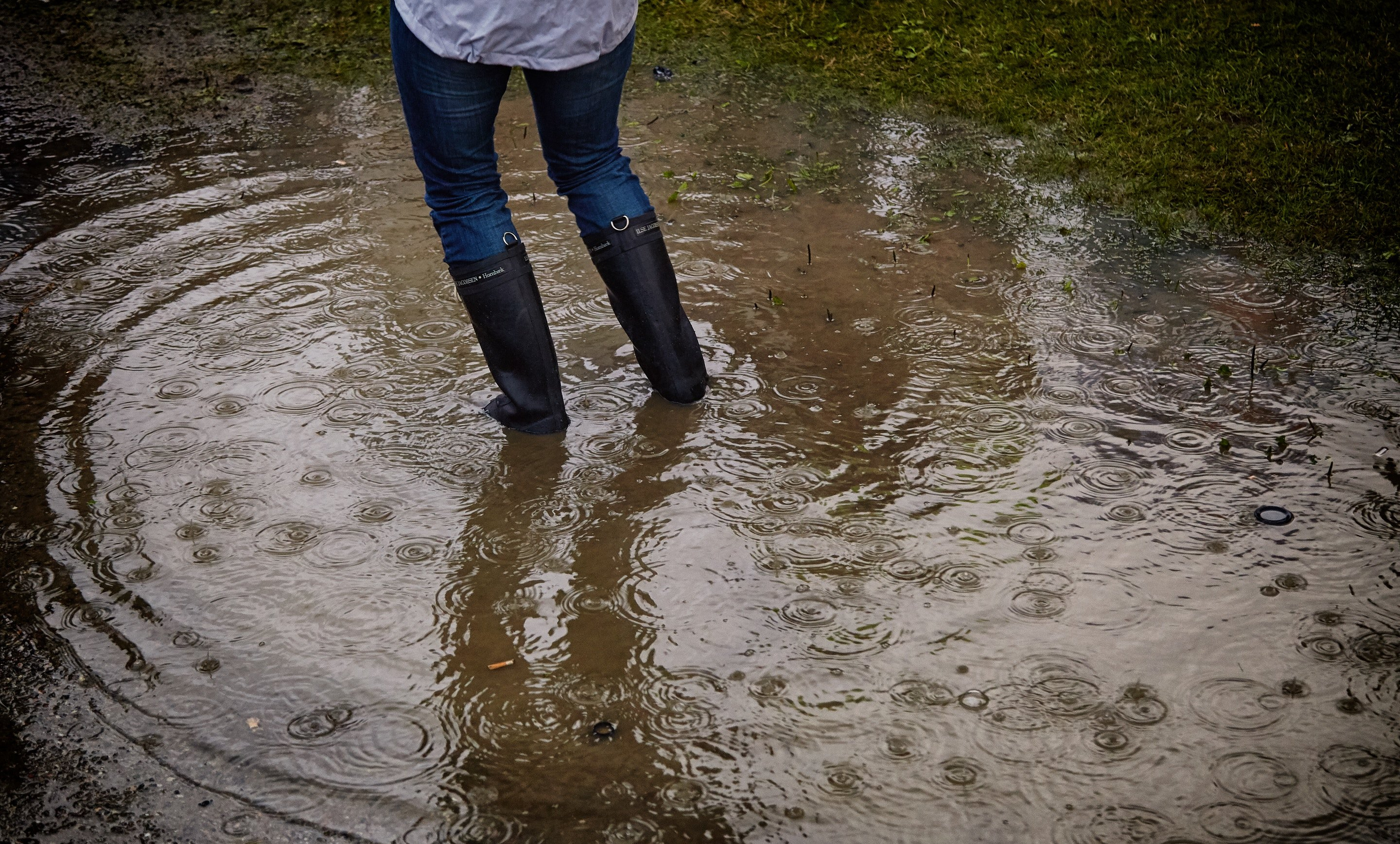 Friday, June 7, 2019 (Updated June 10, 2019)
Council on Tuesday received an update on years-long efforts to build a flood wall and detention area on University of Colorado land south of Boulder. After months of uncertainty, the Colorado Department of Transportation has agreed to allow the city use of its right-of-way for flood wall structures.
But the compromise — a major win — presents its own challenges. Parts of the flood wall will be located on open space land, creating temporary and permanent disruptions.
And CU has yet to be presented with an option that will entice it to donate 80 of its 308 acres to the city for flood mitigation. The land it hopes to build on will be inundated by the current design, scuttling plans for student/faculty housing and classrooms.
It will be up to council to find a way to craft a plan that brings all parties to the tablePostponement of a motion, or a vote. On Tuesday, they promised to do so expeditiously.
"We know how important moving forward on flood mitigation is," said Mayor Suzanne Jones. "We've always felt that way, and we're going to keep doing it."
A brief summary of topics discussed on Tuesday:
Open space involvement
The impacts on open space from construction, the flood wall structure and potential flooding could require multiple disposals of open space land, which would have to be approved by the Open Space Board of Trustees and council. Or it might not, City Attorney Tom Carr said Tuesday.
Per the city charter, it's actually up to council to decide what constitutes a use of land for open space purposes. There is some charter guidance on what those purposes can be, Carr said, but there is ambiguity: "You're the ones who get to interpret."
"I totally disagree with you," councilwoman Cindy Carlisle broke in. That prerogative belongs to open space board, she said.
But Carr held firm: OSBT has power over disposal, but council has control over deciding what open space can be used for. If council decides that flood mitigation serves an open space purpose, a disposal of the land would not be necessary, he said. The city attorney's office is studying the issue now.
One acre of 1,100 on the site would be permanently impacted by the flood structure and maintenance activities, according to engineering project manager Douglas Sullivan, while roughly 3-4 acres would be temporarily disturbed by construction.
The area is home to some of the highest-quality wetlands in the state, said open space director Dan Burke, though Boulder declined to purchase it when ownership was up for grabs in the past. While the lands may be restored to their "natural condition" after construction, Burke said, bringing them back to conditions as they exist today — as wet meadow — is not possible.
Habitat concerns were what led the city to where it is today with flood mitigation. Putting structures on open space was discussed in 2014 but abandoned with the choice of Option D, which was further refined into Variants 1 and 2.
"Option D was selected in part because it did not require disposal of open space lands," Burke said. "What we have learned (from CDOT) does represent a pretty significant departure from the understanding and assumption that there would be no flood structure on open space land."
Where CU (still) stands
The university sent a letter to city council Tuesday ahead of the evening meeting. It said that "many good options" remain to get CU's approval on the project, including a smaller detention area, designed to protect against a smaller storm than the 500-year event mitigation currently being pursued, or giving CU land zoned Open Space-Other in exchange for any buildable property (zoned Public) inundated by waters as a result of the detention design.
If those workarounds sound familiar, it's because council considered some of them back in February when staff warned that the project as-is was untenable to CU. Council at that time decided against a smaller detention area. On Tuesday, they seemed reticent but willing revisit the issue.
Councilman Bob Yates, addressing city staff, asked, "Are there things you can do that still achieves flood mitigation of some sort…."
"Of high caliber," Mayor Jones jumped in.
"… of the highest caliber we're discussing," Yates continued.
"Don't answer that," Jones said to staff, "but that's what we want you to work on."
Later in the discussion, councilman Sam Weaver requested analysis of various detention capacities and their benefits, without the label of 100-year or 500-year "or anything in between." Sullivan said that could be looked at with something called a sensitivity analysis.
It's inundation vs. detention, he said. "It's a tradeoff. That's what we're talking about here."
Councilwoman Carlisle pushed back against the idea of further compromise on Boulder's part. She asked the CU officials in the room to "also look at what (the university) may be able to do."
"If CU was really caring about their faculty, staff and students — I say this as a former regent — they'd be building on Grandview Terrace rather than down there," Carlisle said. "I would like to see CU give a little bit and be a good citizen and be a good neighbor, as we have tried to be all along. We have been trying to accommodate the university."
It may be more palatable to council to rejigger land uses on the site. Mayor Jones said as much, noting there was no "magic" to how 129 acres were declared Public. "So we might explore drawing lines differently."
Staff cautioned that a full and thorough analysis of all the options won't be possible by the time council convenes again on CU South in July — and that many of the choices may be warmed-up versions of decisions council has already faced.
"We've provided a variety of options in the past," said Jeff Arthur, director of public works for utilities. "I'm not sure to what extent we'd be revisiting (them)."
The situation is different now, Mayor Jones said, given the new information about where CDOT stands.
Just bring us "as many options as you can," said councilman Yates.
Variant 2
Council took the chance again on Tuesday to declare Variant 2 dead. "It ain't really an option," Mayor Jones said, because CDOT won't allow a flow restricting-device to be attached to the U.S. 36 bridge.
Given that CDOT is allowing only underground structures built in its right-of-way, the facility would likely have to be roughly 52 feet from the highway. The flood wall itself will be 40-50 feet away, according to a sketch provided by Sullivan. A portion of the creekbed would also have to be paved.
"That's the point I said, 'That's not going to happen,'" Jones said. "Variant 2 isn't on the table. We know Variant 1 is the right answer; we need to negotiate within that space."
CU doesn't seem quite as eager to let it go.
"As your city engineer pointed out in the meeting (with CDOT), there remains the option to construct Variant II 500 by placing the flow restrictor outside of that right-of-way on the creek without diminishing the function of the flow restrictor," the university wrote in its Tuesday letter. "He (Sullivan) also noted it can be designed to be aesthetically appealing."
Jones wasn't convinced. "I know we can engineer our way to it," she said, "but aesthetically and (with) what we do to open space, that seems to not be an option."
Council as a whole did not discuss the palatability of Variant 2, though councilman Weaver said he felt it would be helpful to "get away from discussions over variants."
Another option for CU?
There was not a public hearingScheduled time allocated for the public to testify or share commentary/input on a particular ordinan... during this discussion, but a handful of residents spoke during the open commentDedicated time at the beginning of regular council meetings, where up to 20 members of the public ca... portion of the meeting. One, Clinton Heiple, made reference to an intergovernmental agreement that keeps CU from annexing its property into another town rather than Boulder. It expires in 2030.
"The irony of the delays (in the flood work) is that CU is unlikely to do any appreciable development" on the land until after that agreement is null and void, Heiple said. "After 2030, CU will be free to attempt (to seek) water/sewer (services) from Louisville or Superior. The city may not be so fortunate, having chosen to do less than nothing. The city will and should face a barrage of lawsuits" if another flood happens before mitigation efforts are complete.
Councilwoman Lisa Morzel confirmed the existence of the IGA, signed in 2000. CU is not a party to it, she said: It is between the city of Boulder, Boulder County, Louisville and Superior.
"We wanted to make sure CU could not get water and annex backward or create this large campus on the edge of our town without our having some oversight," Morzel said. The expiration date was picked "thinking we would have this figured."
But, she said, "There's nothing to say we couldn't remove that."
Next steps
The council process committee, Yates and Carlisle, will meet with staff on July 8. Council will receive another update on July 16, and an Aug. 13 study sessionA council meeting where members deep-dive into topics of community interest and city staff present r... with CU is planned.
Author's note: A previous version of this article included incorrect statements from councilwoman Lisa Morzel regarding when the intergovernmental agreement was signed and who was party to it. Subsequent review of the IGA reveals it was signed in 2000 and includes the city of Boulder, Boulder County, Louisville and Superior.
To view a Twitter thread of this discussion, click here.
— Shay Castle, boulderbeatnews@gmail.com, @shayshinecastle
Want more stories like this, delivered straight to your inbox? Click here to sign up for a weekly newsletter from Boulder Beat.
Journalist