Opinion: When will Boulder lead?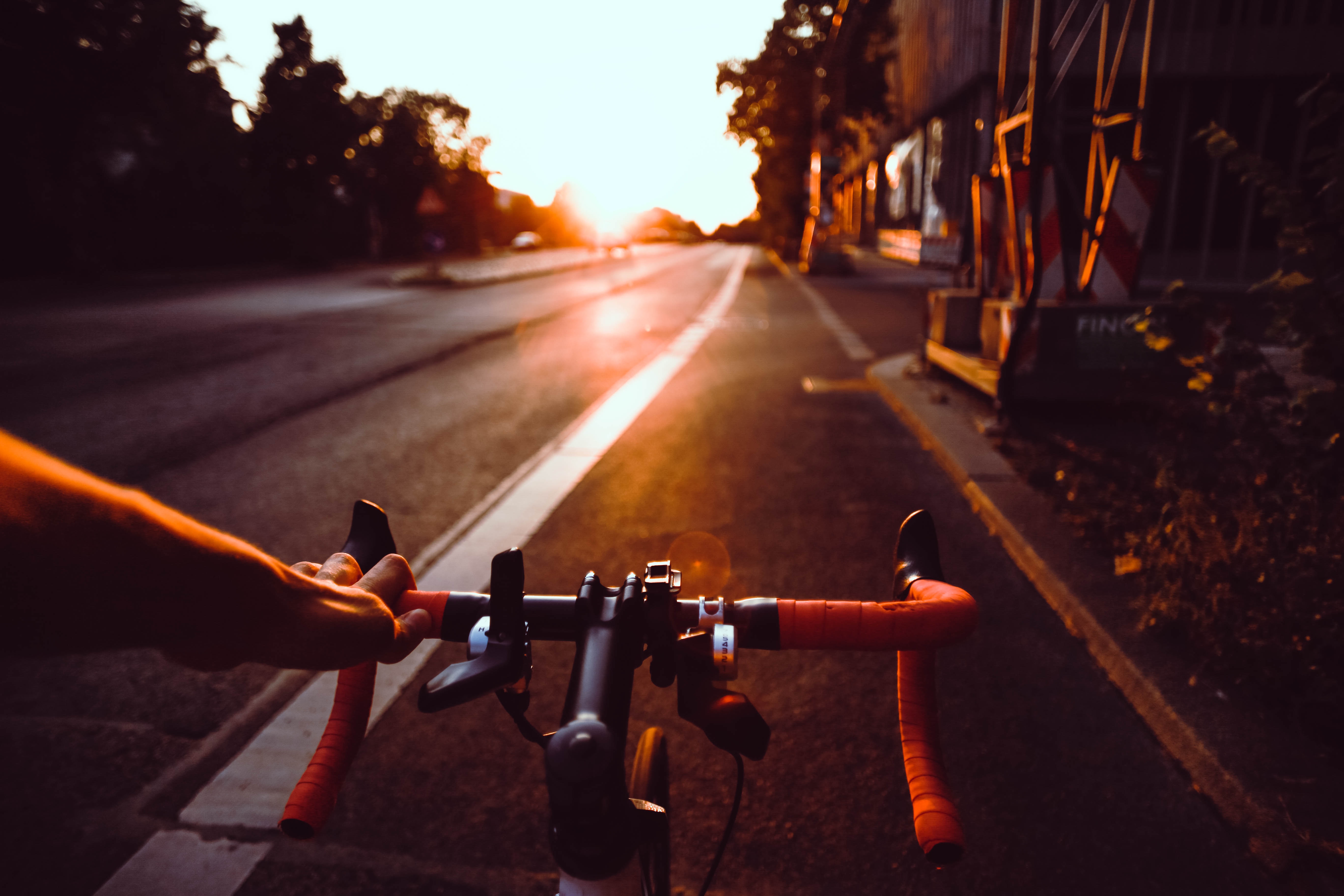 Saturday, July 13, 2019
By Ryan Welsh
I fell in love with Boulder's image as a progressive, liberal mecca while working as a car mechanic in an east coast suburb. I saw it as a place that values education, nurtures holistic health and takes seriously the challenges of climate change. 
I was 23 years old when I first came to Boulder. I thought I had found utopia: Boulder's local transit, growth boundaries, and open space policies were ahead of their time. I didn't pay much attention to local politics, trusting that these liberal currents would keep moving in the right direction. But in the last few years, I've been saddened to learn how conservative Boulder's housing and environmental policies really are. 
As I look back on my 11 years here, I see a city whose efforts on affordability and sustainability have stagnated. 
I shared a house for awhile with three other young professionals and lived on a bike shop-wage while attending graduate school. But four bedrooms and an equal number of non-traditional-family inhabitants is not allowed here: our lease was illegal. [1] We were lucky to fly under the radar but lived under the threat of eviction if we accidentally annoyed the neighbors (we didn't). With more affordable rental options — duplexes or triplexes, for example — we might have avoided over-occupancy, but I've since learned that zoning prohibits these in most of Boulder. [2]
Restrictions like these stifle the supply of modest, attainable housing for working and middle-class people. I have watched them push countless friends and co-workers away as they considered starting families. 
When my partner and I began to look for our own home here, we struggled to find a unit that was both small and functional enough for our needs, within our price range and supportive of our values. We wanted something that was walkable and bike-friendly and without a giant yard. There's a lot of single-family housing in town — most residentially zoned land in the city is reserved for it [2] — but that's not what everyone wants or needs, and it's certainly not what is best for the planet. (Editor's note: Link added by editor.)
It feels like a crisis, but our leaders seem satisfied with incremental reforms. I've seen occupancy limits brought up time and time again as the status quo is maintained. I remember being infuriated while some of the current city council chided the Housing Advisory Board for even suggesting that these limits be reevaluated [3]. While other cities are reforming zoning to allow smaller homes and apartments, we're still talking about small increases in allowable accessory dwelling units and slightly smaller large homes on large lots. We are in the midst of a housing crisis and our leaders are actively rejecting progressive measures that would allow more inclusive housing in our neighborhoods.
When I moved to Boulder, I was also emboldened to start living car-free thanks to the city's bike lanes and paths. In 2008, I was commuting more than 20 miles every day, relying heavily on a bike from Community Cycles' earn-a-bike program. My commutes were mostly on unprotected, dangerous, bike lanes guarded by nothing but paint. Seeing Boulder move forward with protected bike lanes on Folsom Street gave me hope. Our elected leaders were holding up their side of the bargain by continuing to make the city safer and more enjoyable for people like me — people who wanted to live here and couldn't afford to drive a car or simply didn't want that personal and societal burden. 
That hope was shattered in 2015 as City Council retreated from its commitment. Driver complaints about an additional 90 seconds in traffic on Folsom trumped an opportunity to create safe streets for people on bicycles. Advocates throughout the state will tell you how Boulder's reversal on Folsom has made progress on sustainable transportation difficult across the region. 
Despite some added bike lanes around town, my daily bike commute is still mostly on unprotected bike lanes, in lanes vulnerable to opening car doors and surrounded by cars and their fumes. Am I really in one of the most forward-thinking cities in the nation?
While cities such as Minneapolis, and Seattle, and Portland, Ore., are revamping their zoning policies to allow for gentle infill and to enhance housing [4], reducing the need for long commutes, progress in Boulder crawls forward. We've outsourced our own carbon production to the commuters that come in every day. 
Cities like Vancouver have built out actual protected bike lane networks [5]; we still rely on a lot of paint for protection. 
New York City plans to implement congestion pricing [6], realizing that cars, congestion, and asphalt do not make a community: they harm it. 
Longmont has free local transit; we charge more for a round-trip bus ride than we do for two hours of parking. [7] 
Although none of these cities are perfect models, they represent efforts towards progress and away from the status quo. 
I love Boulder and I love its potential. I am tired of expecting more from our elected leaders and not seeing them go far enough fast enough. We need to take the lead on housing and transportation, ultimately regaining our position as a leader on climate. We have less than 10 years to make transformative changes: outsourcing sprawl, pushing people out, and giving our public space away to vehicles and pavement is not the path to a more livable city. The city's soul is not in its streets — it's in its people.
Substantial changes must happen to ensure a more inclusive, vibrant and people-centric Boulder. With six city council seats open this fall, I'm excited to support candidates who bring a progressive vision for Boulder's future and who are prepared to take bold action.
Ryan Welsh lives and works full-time in Boulder and is a member of the Boulder Progressives steering committee. The views expressed here are his own.
Edited by Art Dalglish, who retired to Boulder in 2016 after a 40-year career with daily newspapers. Final edit by Shay Castle. The views expressed in this piece do not necessarily reflect the views of its editors or Boulder Beat.
Sources

[1] According to Boulder Municipal Code section 9-8-5, no more than 3 unrelated persons may occupy a dwelling unit in in P, A, RR, RE, and RL zones.

https://library.municode.com/co/boulder/codes/municipal_code?nodeId=TIT9LAUSCO_CH8INST_9-8-5OCDWUN 

[2] See schedule of permitted land uses, Boulder Municipal code section 9-6-1, and Boulder City open data for zoning.

https://library.municode.com/co/boulder/codes/municipal_code?nodeId=TIT9LAUSCO_CH6USST 

https://bouldercolorado.gov/open-data/boulder-zoning/ 

[3] City of Boulder City Council Study SessionA council meeting where members deep-dive into topics of community interest and city staff present r... on January 8, 2019.

https://www.youtube.com/watch?v=3Oe5cUiW4gA 

[4] These cities have begun eliminating single family zoning as described by CityLab.

https://www.citylab.com/equity/2019/07/oregon-single-family-zoning-reform-yimby-affordable-housing/593137/

[5] Vancouver's shift to AAA bike lanes. Fast Company.

[6] NYC is set to begin cordon pricing in 2021, primarily to fund public transit and disincentivize drivng in busy boroughs. NPR.

https://www.npr.org/2019/04/02/709243878/new-york-is-set-to-be-first-u-s-city-to-impose-congestion-pricing 

[7] Local 3-hr bus fare in Boulder is $3; parking garage rates start at $1.25/hr. Ride Free Longmont currently provides free unlimited local bus service.

http://www.rtd-denver.com/Fares.shtml 

https://www.boulderdowntown.com/visit/parking/parking-garages 

https://www.longmontcolorado.gov/departments/departments-n-z/transportation/modes-of-travel/transit-services 
Want to submit an opinion piece for publication in the Boulder Beat? Read the submission guidelines and instructions here.
Journalist