Boulder pursuing tax, tighter regulations to lower teen vaping rates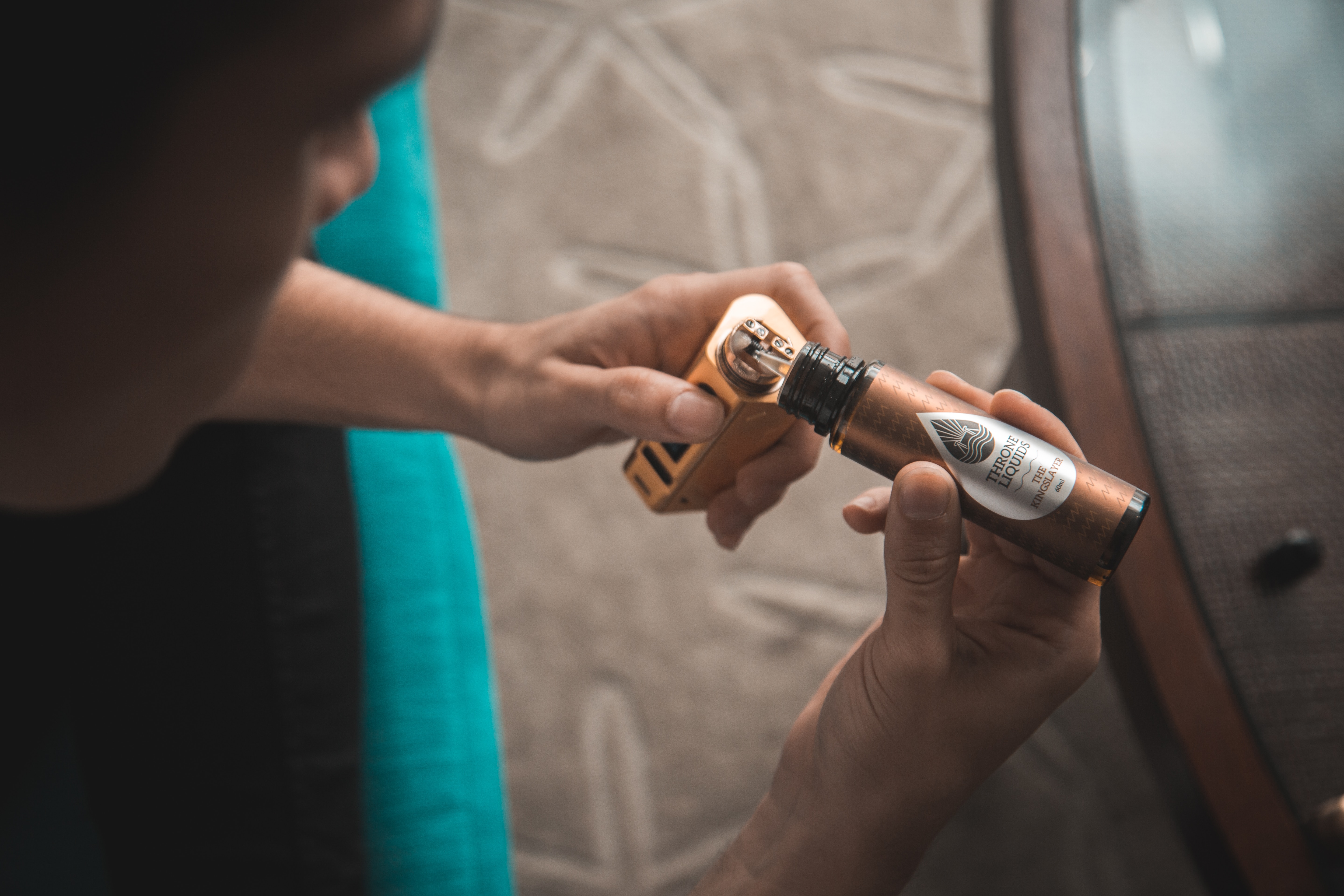 Friday, July 19, 2019
The city will pursue a raft of regulations and a tax on e-cigarettes in an attempt to curb Boulder's unusually high rates of teen vaping. Council directed city staff to prepare a ballot measure for November, and to work on new rules that can be implemented quickly.
"This is something we should prioritize for the health and safety of our kids," said councilman Aaron Brockett, whose own teenaged children have told him vaping is "everywhere" in their schools.
Nationally, more than 3 million teens vaped regularly in 2018, according to the Food and Drug Administration's Youth Tobacco Survey. E-cigarette use among high school students surged 78% between 2017 and 2018. Roughly 13% of middle- and high-school students vape.
The teen vaping rate in Colorado is twice that, a survey by Healthy Kids Colorado found. And Boulder Valley School District is higher still: 33% of high schoolers are regular e-cigarette users, according to the district.
"It's become a crisis in the city's schools," said City Attorney Tom Carr.
Council agreed to pursue a ban on flavored vape juice and to raise the age limit for purchasing e-cigarette products to 21, from 18. Aspen has instituted a flavor ban and raised the age limit for purchase; Basalt, Carbondale and Avon also have a higher age limit for e-cigarette sales.
Longer-term, council wants to pursue a licensing system for vaping retailers, similar to how marijuana and alcohol sales are treated. The program could include zoning restrictions that don't allow vaping products to be sold near schools. A dozen Colorado towns license the sale of e-cigarette products.
Licensing's main benefit is that it makes it easier to crack down on non-complying businesses, Carr said: "We've found that in alcohol, marijuana and short-term rentals. The best way to stop someone from (breaking the law) is to threaten or suspend their license."
A licensing program will require additional staff, which the city can't afford right now, according to City Manager Jane Brautigam. A local tax on e-cigarette products specifically, or nicotine products more broadly, could raise the required revenue. It would also act as a deterrent to youth, Carr said, since they are highly sensitive to price.
Colorado does not have a statewide tax on e-cigarettes. It does tax traditional cigarettes; the money is then distributed to cities and counties. In 2018, Boulder's share of the funds was just over $289,000.
The city does risk losing out on that money if it passes an e-cig tax. Colorado doesn't share cigarette tax revenue with municipalities that have their own cigarette taxes. Carr was unsure if an e-cigarette tax would apply.
It's also possible that money from the city's sugar-sweetened beverage tax could be used for anti-vaping measures. Boulder's Health Equity Advisory Committee is responsible for deciding how to distribute the $5 million in revenue.
Council felt a tax would be worthwhile to pursue. Carr testified that a ballot measure could easily be drafted in time for the November elections, and strong support is likely.
"I think this would be a relative no-brainer for the voters," he said.
Boulder is not alone in its fight against teen vaping. Colorado lawmakers earlier this year passed two measures related to e-cigarette use: The first bans vaping in all places where smoking was already prohibited; the second gives local governments more control to regulate nicotine products of any kind.
It was a group of concerned parents who brought the issue to Boulder City Council. Two of them spoke Tuesday night during open commentDedicated time at the beginning of regular council meetings, where up to 20 members of the public ca....
Joelle Rossback-Dahl said it is incredibly easy for even middle school-aged children to purchase e-cigarettes and related products at Boulder shops. There's no disincentive to do so; enforcement amounts to a "slap on the wrist."
Shawn Rodda said older kids who have established relationships with store employees will often "vouch" for younger ones, creating a cycle in which shops become known as places that will sell to minors. Both women were in favor of a flavor ban, higher age limits and licensing.
Ginger Tanner, the owner of a vape shop on the Hill, also spoke. She is not in favor of a flavor ban: 95% of her adult customers prefer flavored vape liquids, she said.
She also questioned the effectiveness of raising the age limit. Kids who are old enough to drive will just go outside Boulder, she said. If an age limit is to be truly effective, it would have to be statewide — something she supports.
Licensing is the way to crack down on underage sales, Tanner said. "It's absolutely imperative in our industry."
It's convenience stores that are the problem, she said. Her staff has gone through extensive identification training; minors aren't even allowed in the unnamed store, which has earned a reputation as a place kids won't even try to buy at.
There will be a public process, including outreach and council hearings, around all the anti-vaping measures council directed staff to pursue. Mayor Suzanne Jones encouraged businesses and others "with skin in the game" to contact the city.
"We're moving fast," she said. A flavor ban and higher age limit could be in place within the "next couple of months." Council will finalize ballot measures by September.
To view a Twitter thread of this discussion, click here. (Author's note: This thread also includes brief discussion of other topics.)
— Shay Castle, boulderbeatnews@gmail.com, @shayshinecastle
Want more stories like this, delivered straight to your inbox? Click here to sign up for a weekly newsletter from Boulder Beat.
Journalist