Councilman Aaron Brockett: To create Boulder's future, look to its present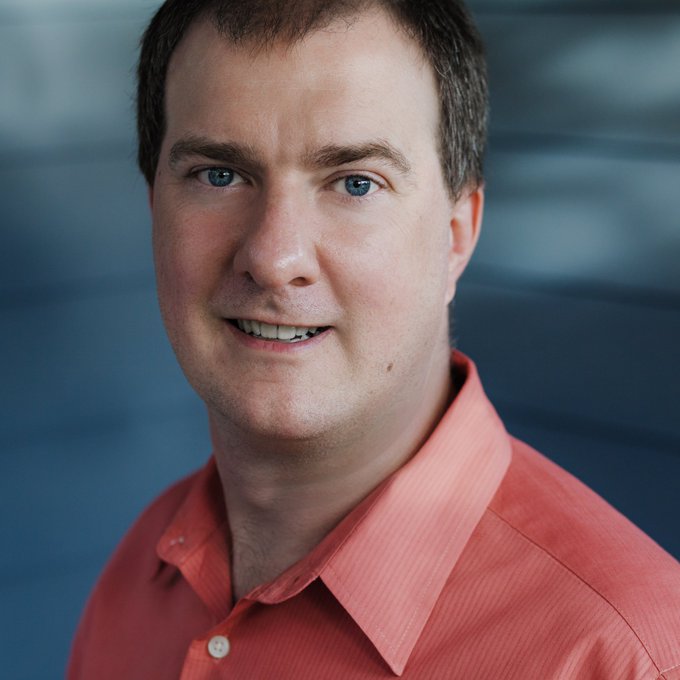 Friday, Sept. 27, 2019 (Updated Oct. 13, 2019)
Aaron Brockett meets me at his neighborhood coffee shop for our re-election interview, where the woman behind the counter knows his name. He orders the usual and she knows what that is, too. We walk down Broadway in North Boulder and within minutes run into someone else he knows: a local artist, painting a mural on a corner building. They make small talk and then she asks about donating to his re-election campaign. It's an interaction so perfect, I have to ask if he staged it.
Brockett laughs as we continue walking, stopping to point several shops, the corner library and where the new North Boulder branch will go, a food truck he frequents for lunch, Ponderosa Mobile Home Park, a community garden he used to have a plot in. We pass the Emergency Family Assistance Association offices, then Brockett's home and office, and eventually settle down in a park.
"We have a great community in place," he said. "It's not about trying to wipe it clean and start over. It's about the places that are really successful. It's about continuing to support the evolution of the city, continuing to evolve in the direction we've been headed, which is a more sustainable city where more people can live affordably near where they work or near services."
For the past eight years — four on city council and four-plus on the Planning Board before that — Brockett has been a diligent, if quiet, advocate for this vision of Boulder.
Prior to becoming an appointed and then elected official, Brockett was an activist and organizer in getting the Holiday neighborhood up and running. His was one of the first families to move in and watched the community garden go from a bare plot of land to a green oasis that brought hungry deer to the area — a rare example of development attracting wildlife rather than displacing it.
"The great thing about a place that's a little more compact, denser and has services and things is that you can walk around and have chance encounters, grab a cup of coffee, check out a book, et cetera." Brockett said. "This sort of community-oriented, mixed-use, walkable neighborhood has been really formative to my life and my approach to policy."
Brockett's motivations for joining the Boulder political machine shifted once he got on council. Issues of poverty, homelessness and social justice took greater prominence. Land use, housing and transportation are a given for cities to devote time to, especially Boulder. Brockett wants to make sure social issues get equal footing.
"That's a major motivator for me, for my next term: To continue to keep an eye on support for the neediest folks in the community as we build our budgets and design our policies," he said.
Of course, land use, housing, transportation and climate change — issues Brockett sees as inextricably linked — will continue to "matter very much." 
"We've made a lot of progress on those things over the years," he said, "but we're far from done."
Brockett has a blueprint for how he'd like to handle them, and he says there's no need to reinvent the wheel.
"It's about continuing on those projects that we've had a lot of successes on," he said. "Keep it moving forward."
Who he says he represents: "Sometimes a particular discussion will have a perspective missing that I try to bring forward, but that shifts based on who's talking and what the points are."
Endorsed by: Boulder Progressives, Better Boulder, Open Boulder, South Boulder Creek Action Group, The Coalition, Boulder Area Labor Council, Indian Peaks Sierra Club, Boulder Daily Camera (Not an endorsement, per se, but Brockett received 100% on the Planned Parenthood questionnaire) 
Campaign filings: 14 days before election
Most proud of from his first term: A greater focus on homeless services, including expanding EFAA's rental assistance program to allow families up to three months of emergency assistance; loosening the restrictions on accessory dwelling units; passing the co-op ordinanceA piece of municipal (city-level) legislation.; work on increasing cycling and pedestrian infrastructure, with focus on safety and Vision Zero; passing the assault weapons ban
What he'd like to do with his second: Creating policy to allow tiny homes in Boulder, perhaps as ADUs; securing more funding for the library; transportation (specifically bus rapid transit on East Arapahoe); affordable housing, including a mix of market-affordable and government-subsidized, as well as preserving existing housing; arts and culture support (specifically relaxing Boulder's regulations on "what goes where"); social justice; small business support
Biggest regret from his first term: "The biggest failure of the current council has been to not make more progress on CU South. That is one of my top priorities to keep that project moving and get flood protection for thousands of people downstream in harm's way. That's been a big miss."
Why you might want to vote for him: Brockett walks his talk. His platform isn't just a collection positions; it's the way he lives his life.
He supports alternative modes of transit: Brockett rides an e-bike to council meetings and walks to work.

He supports density and smaller living: He lives in the Holiday neighborhood near his office, and is the only council member who doesn't own a single-family home. 

Social justice and human services are top priorities: He was one of two council members who attended the annual vigil for homeless residents who died. (Mayor Suzanne Jones was the other. As a public event, the vigil was exempt from rules that forbid more than two elected officials gathering together.) He was one of three council members at the March for Police Oversight (Jones and Mary Young participated as well). 
He is also thoughtful when considering opposing positions. He has mastered the art of respectful disagreement and quiet, persistent adherence to his principles. 
Why you might not want to vote for him: Brockett's quiet, respectful approach sometimes means that the perspectives and people he represents have a seemingly timid advocate — particularly if he is alone in his opinion. He often is since Jill Grano, with whom he aligned frequently, left the council. Brockett has not adopted her more passionate, outspoken style, so the only voice advocating for those positions is a soft one. That has led to frustration among some residents who feel they lack representation and strong leadership.
There are times Brockett thinks he could have "spoken up more." The one example he gives is when fellow council member Lisa Morzel (ever the diplomat, Brockett doesn't actually mention her) was criticizing the Water Resources Advisory Board for its criticism of council's action on CU South.
"Not wanting to be disagreeable, I didn't say anything in counterpoint to that," Brockett said. "Pretty much right after the meeting was over, I was like, 'I should have spoken up. I should have defended those folks.' They wrote in good faith, they made some good points, and they worked hard. They should have gotten more defense."
Otherwise, Brockett defends his approach. While he's trying to "do more" to "speak up for voices that aren't getting represented," he thinks it's important "to avoid grandstanding" when votes don't go his way. 
 "Making a lot of noise while you lose a vote, to me it doesn't accomplish a lot," he said. "If you can work together with people to make a difference in the outcome, that's worth working hard on. That is my preferred style of leadership."
Brockett on the issues

Housing: Brockett's approach is to promote a mix of market-rate and affordable housing along with more creative options such as tiny homes and ADUs. He wants to put more housing where it makes sense, close to services and transit, biking and walking infrastructure, and keep supporting city programs that help with affordability: inclusionary housing and linkage fees, middle-income down payment assistance, etc.

"The fact is, government resources are limited," Brockett said. "If we only build 100% affordable housing, that all requires subsidy. What that would mean is you would get relatively small quantities. By allowing a certain amount of market-rate housing, we get a lot more affordable."

Plus, "New market-rate development of condos in many cases provides housing that's meeting a need of regular folks in the community: Most condos or attached housing are affordable to people in the middle-income range. And you get more affordable housing at the same time."

Brockett would not raise the commercial linkage fees charged to developers of office space, retail, etc., he said at a PLAN forum. He believes the current fee is too high, and the costs are being passed along to small businesses.

He also would not push to allow duplexes, triplexes or fourplexes in Boulder's more rural neighborhoods, at least not yet. Those areas need retail, restaurants and better transit options before being densified, Brockett believes.

"The way I think about it, you don't necessarily want to push the kind of change that would be ineffective in the short term in the hopes that other pieces will line up with it in the long term," he said. "We may have services that come near them in the future or better mobility choices. We need to go a little further down that route before I'd feel like (we'd be) making a positive impact."

Plus, to Brockett's first point on the availability of market-rate vs. affordable housing, the city's current approach is netting more affordable units than upzoning wealthy neighborhoods would. He points to the old Pollard site, which is about to be built into at least 120 units of affordable housing courtesy of Boulder Housing Partners and private developers. 

"It might take us 10 years to get the same amount of housing" just by allowing single-family homes to be scraped and replaced with attached dwellings, he said. 

"We need to keep working at mixed-use neighborhoods, 15-minute neighborhoods and get those services near as many places as we can. That's our task for right now."

Voting record: Nov. 15, 2016: Voted to increase the amount developers of commercial space (office, retail) pay into the affordable housing fund to $12 per square foot, from $9.53

Dec. 13, 2016: Voted to hold an additional public hearingScheduled time allocated for the public to testify or share commentary/input on a particular ordinan... on new co-op rules 

Jan. 3, 2017: Voted to approve new co-operative housing rules

Voted to review the Planning Board's denial of 50 units of workforce housing at 3303 Broadway (People's Clinic)

Feb. 21, 2017: Voted to allow BHP to buy Tantra Lake apartments for conversion into affordable units

April 20, 2017: Voted to annex 90/96 Arapahoe in order to add affordable housing to the city

June 6, 2017: Voted to accept Planning Board decision to allow Attention Homes' Pine Street project to provide housing

Sept. 19, 2017: Voted to expand the city's inclusionary housing requirements to include middle-income housing

Sept. 26, 2017: Voted to authorize a letter of intent to develop the former Pollard Site 

Feb. 20, 2018: No formal vote was taken, but Brockett opposed increasing commercial linkage fees to fund affordable housing, raised just 15 months ago

Feb. 27, 2018 (study sessionA council meeting where members deep-dive into topics of community interest and city staff present r...): No formal vote, but Brockett supported loosening ADU rules

April 17, 2018: Formally voted against raising Boulder's commercial linkage fee to fund affordable housing to $30 per square foot

July 17, 2018: Voted to impose a moratorium on conversion of first-floor retail centers into housing in Business Commercial zoning districts

Also voted to approve the senior housing and care development at 311 Mapleton

Aug. 7, 2017: Voted to rezone a portion of 311 Mapleton to allow for redevelopment there

Aug. 23, 2018: Voted to prohibit discrimination against renters with Section 8 vouchers

Aug. 29, 2018: Voted to loosen regulations on ADUs

Sept. 25, 2018 (study session): No formal vote was taken, but Brockett was supportive of exploring regulations to discourage construction of large homes 

Oct. 16, 2018: No formal vote was taken, but Brockett was not in support of an emergency moratorium on large homes

Nov. 8, 2018: Voted to grant BHP authority to develop the Pollard site

Dec. 4, 2018: No formal vote was taken, but Brockett was not supportive of a cap on home size without additional regulations in place to encourage smaller dwellings

Feb. 19, 2019 (study session): Supported proposal for middle-income down payment assistance program

April 2, 2019: Voted to raise city's affordable housing goal to 15%. And while no formal vote was taken, Brockett was supportive of putting an affordable housing tax on November's ballot

May 28, 2019: No formal vote was taken, but Brockett was supportive of exploring ways to encourage smaller dwellings, allowing multiple ADUs and subdivision of large lots 

June 4, 2019: No formal vote was taken, but Brockett supported taking a low-density option off the tablePostponement of a motion, or a vote for the future of Alpine-Balsam, citing the need for more housing

Summer-fall 2019: In study sessions and formal votes, Brockett supported advancing a middle-income down payment assistance program to voters

Homelessness: Brockett wants to continue putting resources toward permanent supportive housing and transitional housing, and strike a "balance" with services that prioritize "local chronically homeless."

He also recognizes the need to provide "a place to sleep" for all unhoused people, including those often referred to as transients. He and Mayor Jones proposed extending emergency winter sheltering for the entire season after attending a memorial service for unhoused residents. The proposal failed; Brockett said he could "conceivably" revive the idea if there was more support among council members in the future.

"Hearing moving stories of people out on the streets, how it will be 33 degrees and there will be no sheltering options. … You essentially have no legal place to sleep in town when the temp goes above 32 degrees and it's not snowing. Life safety for folks is at risk at temperatures like that. The balance is not right."

Voting record: July 18, 2017: Voted to accept the city's Human Services strategy, which focused on earlier interventions to prevent homelessness, among other things

Sept. 19, 2017: Voted to require an update to the operation plan for Boulder Shelter for the Homeless to reflect the city's new approach to homelessness

Oct. 2, 2018: Voted to OK a single site for winter sheltering

Jan. 15, 2019: No formal vote was made due to lack of consensus, but Brockett supported expanding winter sheltering services, a proposal he and Jones brought forward

March 19, 2019: Endorsed staff's plan to combine emergency sheltering services with the Boulder Shelter for the Homeless once the lease on the current emergency shelter runs out

CU South / flood mitigation: Brocket was in the minority who preferred Variant 2, CU's top choice, when council first homed in on a design option in August 2018. He also pushed this year for a fuller explanation of why council was abandoning Variant 2 as Variant 1 ran into obstacles, including CU's continued opposition.

"If it is actually doable, I continue to feel Variant 2 would have gotten us there more quickly," Brockett said. (This was before staff weighed in to say the option would present too big of an engineering challenge and be disruptive to critical natural habitat.) Council was too quick to brush it off without presenting a full explanation to the public, he felt. 

"it wasn't ever fully explored. Looking at that (was) worthwhile while we keep working away."

Finding "a path forward" is his top priority, Brockett said at a PLAN forum. 

"CU has offered us 80 acres, free of charge. Of 308 acres, they want 129 acres for development (plus 30 for athletic fields) leaving the rest as untouched, undeveloped area. There are 3,500 people downstream. We really need to provide for health and safety."

Voting record: Jan. 24, 2017: Supported land use changes to support flood mitigation

July 11, 2017: Voted to re-designate CU South in the Boulder Valley Comprehensive Plan 

for flood mitigation, housing and classrooms, open space and habitat preservation

Aug. 21, 2018: Voted in the minority for Variant 2 flood mitigation design, CU's preferred option

Sept. 20, 2018: Directed staff to move forward with alternatives to Variant 1 flood design that might be more acceptable to CU

Oct. 9, 2018 (study session): Supported annexation terms with CU, but pressed the university for more detailed plans of what it might build there.

July 16, 2019: Instructed staff to find ways to compromise with CU

Budget: Brockett has a few priorities: increasing social services spending and getting more money for arts and culture, and moving advanced emergency medical services under the umbrella of the fire department, rather than paying a private contractor. He also supports looking into the formation of a library district.

"That's one thing that would basically get it off the city's budget," he said. "I think that's really worth exploring."

Brockett would not raise Boulder's impact fees, as some have suggested. Aside from the commercial linkage fees for affordable housing, the city's impact fees are as high as they can be. (Fees have to be tied to the cost of impacts they are meant to offset. Boulder determined those levels with studies in 2016.) 

The city's financial position is "strong," Brockett notes, but sales tax is softening and that may continue. Tough choices will have to be made. For him, that means looking at things holistically. 

Spending on arts and culture, for example, may be difficult to justify in times of shrinking revenue, but not when you consider the return on investment. 

Boulder's nonprofit arts and culture community generated $69.8 million for the local economy in 2017, according to an arts and economics report, while receiving less than $2 million in city funding. 

"A strong cultural community is a good investment," Brockett said. "And the money we're talking about is very small amounts, like 1/10th of 1% of the budget. So I feel it's a good place for a targeted investment."

Voting record: Oct. 18, 2016: Voted to approve the 2017 budget, slightly smaller than 2016's due to a reduction in capital expenditures. The operating budget was 2% higher.

Oct. 17, 2017: Voted to approve 2018 budget, which included a significant increase in spending for capital projects, a 6.5% jump in operational expenses and 11 new full-time city employees. During that process, he pushed for increased funding for the Dairy Arts Center, though he was unsuccessful in securing it.

Nov. 14, 2017: Voted to abolish manufacturers tax on local brewers, distillers and vintners

Oct. 2, 2018: Voted for the 2019 budget, including extra spending for arts and cultural facilities and restored funding to keep the Carnegie Library open and support other library services

Police oversight: Brockett has been very supportive of measures to increase civilian involvement in matters of alleged police misconduct. Along with councilwoman Mary Young and members of the local NAACP, he helped to select members of the council-appointed task force and spoke strongly in support of community member recommendations when they conflicted with the will of council. 

"What we've heard from our citizen surveys is that people of color in general do not feel welcome here in Boulder, and not necessarily safe either," he said. "There are many factors that make that happen, but I feel the fact that people of color are targeted more often during police stops is a part of that."

"This issue is by no means unique to our town, so I don't feel we have a police force in Boulder that are bad actors, per se, but we have deep issues of structural racism in our society and it's something that we all need to be working on wherever we have the opportunity. It's incumbent upon us white folks to work on eliminating the structural, systemic racism in our society, in whatever path our lives happen to be taking. For me, as an elected official, it means you take these issues very seriously and you do whatever you can to work on them."

Attended March for Police Oversight: Yes

Attended city council listening session on racism: Yes

Voting record: Voted to accept City Manager Jane Brautigam's recommendations for the group's charter (April 2). 

Brockett was the sole dissenter in approving the original members of the task force (May 7). The nature of his objection was the exclusion of Sammie Lawrence, a black man who was arrested after filming a police interaction with unhoused residents. Members of the NAACP charged with selecting the group's membership recommended Lawrence, but councilwoman Mary Young objected to his inclusion.

Lethal control of prairie dogs: Though it's "tough to go there," Brockett supports exploring lethal means of control, given the severity of the degradation of agricultural lands. "We're seeing Dust Bowl conditions on some of these parcels," he said. "The topsoil is blowing away and you're losing the ability to plant crops or keep carbon in the ground."

Voting record: Brockett voted in the majority to explore this option in early May

MuniA utility that would be owned by the city of Boulder. Shorthand for municipalization, which is the p...: Brockett has consistently supported the city's efforts to create a municipal utility. 

"Right now, the only path to 100% renewable energy in this town is municipalization," he said during a PLAN candidate forum. "We need to keep at it for the time being." 

Ultimately, though, he will "respect the decision of the voters" after a final go/no-go vote, 

Voting record: Feb. 7, 2017: Voted for a deal that would allow CU to pay lower rates under a city municipal utility

April 17, 2017: Voted against pausing litigation and putting Xcel's offer on the ballot

May 9, 2017: Directed staff to prepare muni ballot measure to extend tax

Aug. 15, 2017: Voted to put tax extension on the ballot

Voted to put executive session question on the ballot (removing ability to discuss negotiation tactics in executive session)

Voted to do a final go/no-go vote after litigation is finished

Dec. 5, 2017: Voted to implement the tax extension approved by voters 

Sept. 20, 2018: Supported reimbursement agreement with XcelXcel Energy, a publicly traded utility company based in Minnesota. to pay for muni negotiations

Dec. 4, 2018: Voted to reauthorize the city to file for condemnation of Xcel's assets

June 4, 2019: Voted to reauthorize the city to file for condemnation (a second vote was needed due to minor changes in the asset list)

June 18, 2019: Voted to dissolve the municipal utility (on paper) to aid negotiations with Xcel

Hill hotel: Brockett has supported this project in the past "and probably will continue to do so." He understands the opposition to the redevelopment, including the displacement of local businesses, but notes that something is going to go there; he'd rather support a project that meets the city's goals of area revitalization.

"The buildings on the site are reaching the end of their useful life," he said. "That site is not going to continue in its current form for 10 years regardless of what we do. So having a catalytic project there that goes complementary to the conference center that CU is building across the street makes sense. It will have some street-level retail, some permeability and I think provide for some extra feet on the ground up on the Hill and some new business."

He also praised the city's efforts to help businesses relocate, "It doesn't mean it's going to be easy for them, necessarily, but we're helping them along as much as possible."

Voting record: Jan. 22, 2019 (study session): Supported selling the Pleasant Street parking lot to hotel developers

There was no formal vote, but Brockett in April supported staff beginning negotiations to sell the Pleasant Street parking lot.

Occupancy limits: While Brockett wouldn't repeal Boulder's occupancy limits — "We're a college town," he said, "there's a reason for them." — he would add some more flexibility. He uses the recently relaxed ADU rules as an example: Dependents don't count toward the unrelated persons rule. 

"That was an idea that we could maybe make on a larger scale, which would be to say that occupancy limits don't apply to dependents so that your kids, or if you have an elderly parent or disabled family member, you could still live with a blended family or have more options."

Voting record: There has been no discussion or formal vote on occupancy limits during this council term.

Council's use of moratoria: "I'm not a fan of using moratoria as a way to govern. Particularly emergency ones. I think, unless you have an absolute crisis on your hands. … Because people are going along doing their daily business and they're making plans. For council to come in and impose a moratorium on an emergency basis that puts a shuddering halt to all people's plans,  it's very impactful. I think in general they should be avoided.

Voting record: Of the five moratoria this council has considered, Brockett voted for three. (Another moratorium, on large homes, was considered but abandoned before a formal vote was taken)

He voted twice to extend the height moratorium, in March 2017 and June 2018. 

July 17, 2018: Voted to impose a moratorium on converting the first floor of retail centers into housing in Business Commercial zoning districts, an item placed on consent agendaThe grouping of routine items on the city council meeting agenda (e.g. approval of past meeting minu....

Dec. 18, 2018: Voted against the opportunity zone moratorium

May 21, 2019: Brockett was absent for the May 21 vote to impose a nine-month moratorium on shared e-scooters.

Opportunity zone moratorium: Brockett is "strongly" opposed to this moratorium. While not espousing the virtues of the program itself, Boulder should have taken advantage of it to get the type of development it needs — affordable housing and mixed use — rather than reacting in fear.

"There was no rush for development permits," he said. "There are 9,000 of them all across the country. Other communities are finding ways to say, 'Here's what we'd like to see. If anybody is interested, come talk to us and we can steer them in the right direction.' I think that's the right way to go with something like that."

Height limit moratorium: Brockett spoke as a citizen against the moratorium on most applications for 55-foot structures when council first implemented it in 2015. Though Brockett voted for both extensions of the moratorium, he was never comfortable with the decisions. In 2017, his vote was a compromise to keep council from doing an even longer extension. In 2019, the justification was that a community benefit project to determine what the city should get in exchange for extra height was still incomplete.

"I look forward to seeing that go away," he said, "not because I think there should be 55-foot buildings all over the city, because I don't, but there are places to add a four-story building along a transit corridor, near services, where you can get a little more housing."
Plus, residents have never voted on the lower height limit as they did on 55 feet, which is enshrined in the city charter. People have become confused about what the city's height limit actually is.

"I wish the way people talked about it was a little different, because we do have a height limit imposed by the voters: it's 55 feet, and nobody is talking about going over that. Let's work within that. It's part of the community character."

Neighborhood opposition to development: Brockett believes neighborhood input is valuable, even when residents are unhappy with a project. Their suggestions often make the project better, he said.

"Sometimes I find there are some excellent points raised (that) can guide the direction of the proposal. And not every proposal is a good one; some of them deserve to not be approved. So you listen to folks and look at the analysis and find an individual way forward — or not."

There is a firm stopping point for Brockett when he'll move forward with a development over the objections of residents: When it meets a need or provides community benefit. Specifically, housing.

"When it comes to housing, you need to think on the micro and macro level," he said. "Every single (unit can be) a home for a family. Every one matters. When you have a really good project, I'm going to continue standing for it. If we're going to get 40 extra affordable units, that's worth fighting over."

Voting record: See Housing voting record
Author's note: This article has been updated to add to Brockett's list of endorsements
— Shay Castle, boulderbeatnews@gmail.com, @shayshinecastle
Want more stories like this, delivered straight to your inbox? Click here to sign up for a weekly newsletter from Boulder Beat. Look for more election coverage at VoteBoulder.co, going live in October.
Journalist