E-scooter sharing at a standstill in Boulder as council passes 9-month moratorium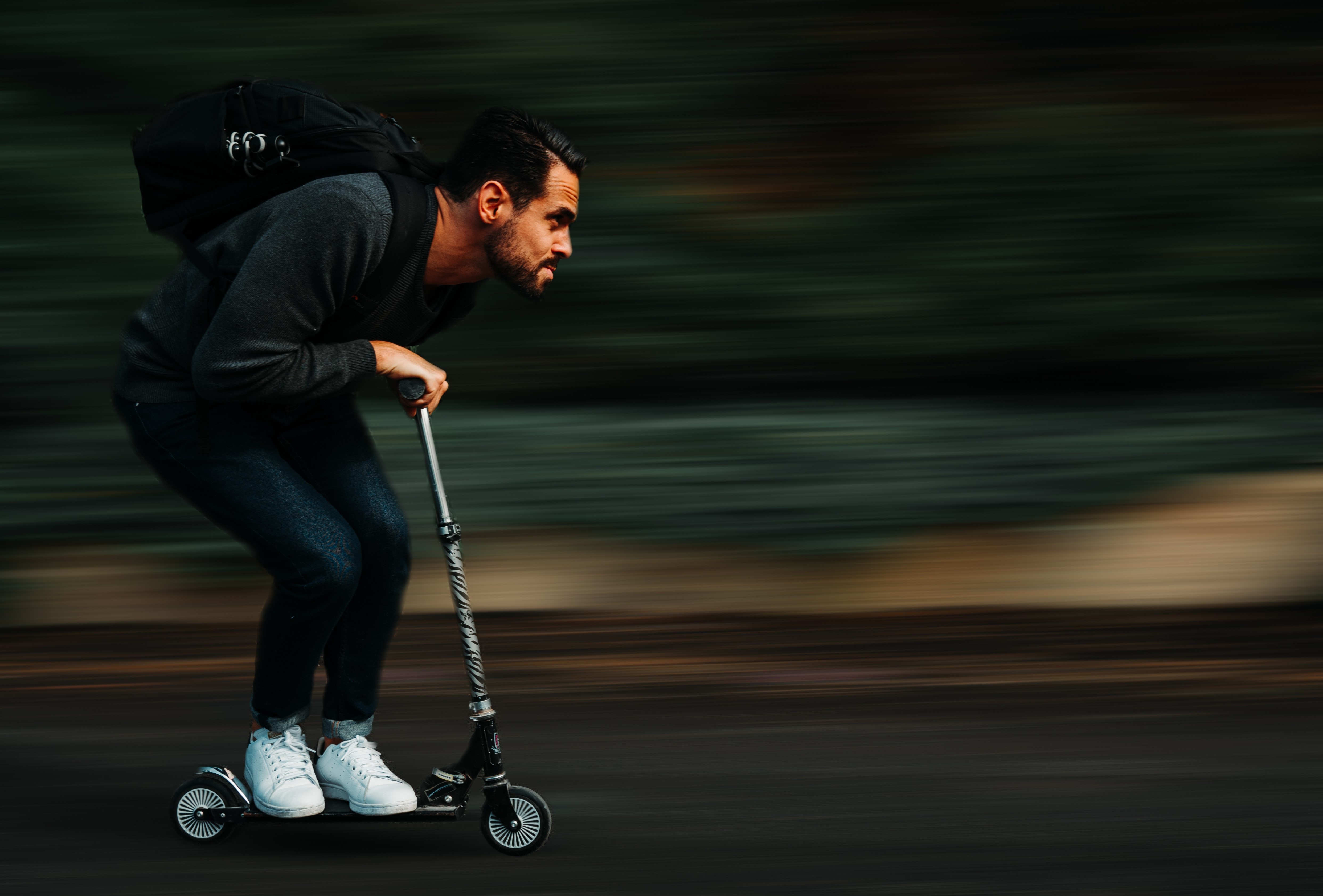 Wednesday, May 22, 2019
A shorthanded city council on Tuesday voted 4-1 to put in place an emergency nine-month moratorium on issuing business licenses to e-scooter sharing companies. The regulatory timeout will expire Feb. 4, 2020.
Dockless e-scooters have become widespread across American cities, thanks to companies like Lyft, Lime, Bird, Uber and more. In 2018, people took 38.5 million scooter trips in the U.S., according to staff's notes to council.
Their impacts have been both good and bad. Scooters are a great alternative for the estimated 60% of car trips that are under 5 miles, advocates contend; they're cheap and efficient to make and could connect people to mass transit options, solving the pernicious first- and last-mile problem. But cities have struggled with them on the sidewalks, blocking access and being dumped pretty much everywhere, but especially in waterways.
Denver lobbied hard to secure a change in state statute that will limit scooters to roadways. When Governor Jared Polis signs House Bill 19-1221, passed May 9, into law, the two-wheeled contraptions will be verboten on sidewalks, paths and open space trails across Colorado.
Boulder fought to change the bill earlier this year. In a March 5 discussion over Boulder's state and federal lobbying efforts, representatives from Headwater Strategies said they were hoping to carve out an opt-out exemption for cities "at the request of the police and transportation departments," but that Boulder stood alone in its opposition to the legislation.
Defenders of the moratorium said it was important to have time to engage the public and develop regulations that address the city's concerns. Those are threefold: Safety, right-of-way conflicts and environmental impacts.
There have only been a few studies so far on the safety of scooters, but the results aren't good. A three-month snapshot in Austin, in partnership with the Center for Disease Control, found 271 "potential" scooter-related injuries, half of which were head injuries, resulting from 891,121 miles traveled.
That's a much higher per-mile injury rate than motor vehicles (99 per 100 million miles traveled in 2016, according to the National Highway Traffic Safety Administration), but proponents of scootering point out, rightly, that cars cause more serious injuries and deaths. The disparity is also indicative of how much infrastructure is set up to advantage cars, to the detriment of alternative modes of transportation and those who use them.
A survey of 2,000 scooter riders by Denver Public Works found that 32% of respondents would have taken a car had they not scooted, Denverite reported in February. But an even higher number, 43%, used scooters in lieu of walking. And staff's notes to council asserted that scooter use peaks on weekends.
It is "difficult to associate" increased scooter trips with decreased car trips," the memo read.
The only way to know how people are using shared scooters is to let people use them, argued Matt Frommer, one of two residents who spoke against the moratorium during a public hearingScheduled time allocated for the public to testify or share commentary/input on a particular ordinan....
Boulder could require companies to share their data with the city for transportation purposes, Frommer suggested. Geofencing — a technology that can disable or slow scooters outside a certain boundary — could keep them corralled. A surcharge could be added to fund public transit.
These restrictions and other would be best tested with a pilot program, he said: "This is a technology that should have been invented in a place like Boulder. Why is Boulder so far behind?"
Andrea Meneghel, of the Boulder Chamber, echoed calls for a pilot program, rather than a moratorium. "Let's try 10 scooters, maybe 20. Let's see what they can do, see how they're used (and) let's get there quickly."
The city will conduct pilots this summer, said senior transportation planner David Kemp, precisely in the manner Meneghel and Frommer suggested. Staff will choose a "business park," set up geofencing, launch 20 scooters and see what happens.
Staff is also planning 3-5 public demonstrations to introduce wary Boulderites to the two-wheeled devices. "Public demonstration events will be instrumental in offering community members a supervised firsthand experience at riding an e-scooter on public streets to understand the nuances associated with how they handle, focusing on steering, acceleration and stopping," staff wrote in the council memo.
Experience is key to perception: Denver Public Works' study found that those who had ridden scooters liked them, while those that hadn't, didn't.
A citywide poll is planned, and staff is already reaching out to "key stakeholders" —  CU wrote in support of the moratorium — and may form focus groups "to understand a more longtime exposure to e-scooter operations."
We're not opposed to scooters, Kemp said. We just want to do this right, because a lot of cities didn't at first.
Although all five council members present (Suzanne Jones, Mirabai Nagle and Aaron Brockett were absent) supported a moratorium, some wanted it to expire while this current council is still in session. Lisa Morzel, who dissented, did so on those grounds and continued concerns about environmental implications.
Scooters have a 30-day life cycle, according to city staff. Though Wired pointed out that the embodied energy to create a 28-pound scooter is likely less than 1% of that which it takes to create a car: seven tons of CO2 is generated by the making of one "average American automobile."
Bob Yates, who initially suggested that the moratorium end on Oct. 15, nonetheless voted for a longer timeout. He made clear from the dais that it wasn't a ban: privately owned scooters will still be allowed on streets, though not on trails, sidewalks and multi-use paths. (Council did discuss allowing them on some paths at some point.)
"I thought I would never say that out loud," Yates said after voicing his support. "This will be the first moratorium I will vote for ever."
The temporary ban on shared scooters is the third moratorium currently in place in Boulder. Two others are temporary height restrictions and a prohibition on demolitions and development across a large eastern swath of the city; council also considered a moratorium on new homes larger than 3,500 square feet late last year, but that was abandoned.
To view a Twitter thread of this discussion, click here.
— Shay Castle, boulderbeatnews@gmail.com, @shayshinecastle

Want more stories like this, delivered straight to your inbox? Click here to sign up for a weekly newsletter from Boulder Beat.
Journalist