Gala Orba has plenty of ideas to solve Boulder's big problems. But to find actual solutions, she'll need a little help.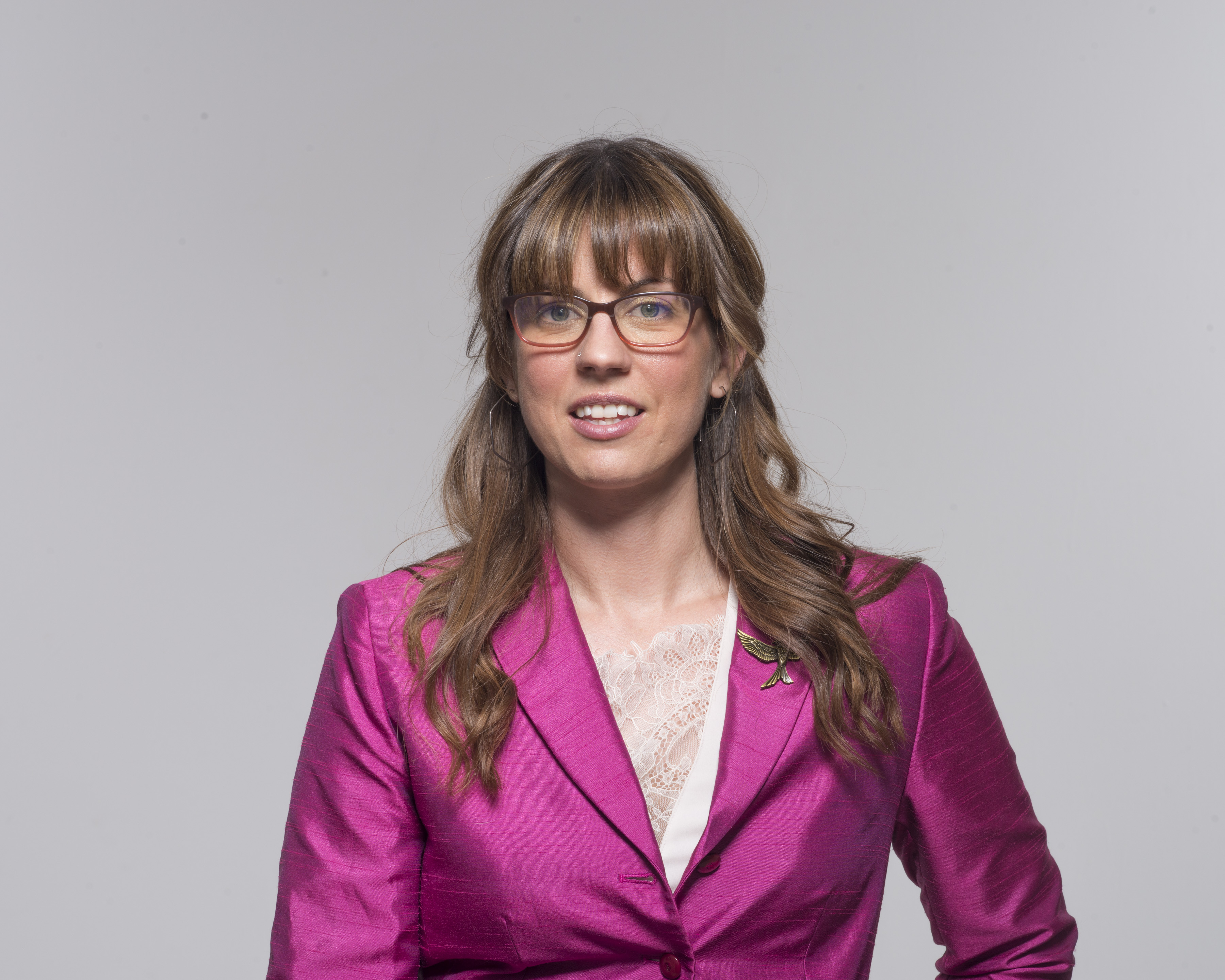 Wednesday, Oct. 9, 2019
You could be forgiven for thinking Gala Orba is from Boulder. Especially when you learn the following things about her: 
She helped organize a cooperative grocery store.
She's involved in the performing arts.
She works as a life coach.
Her platform as a city council candidate includes banning plastic straws and requiring new buildings to use sustainable materials such as hemp.
She says things like "nature appreciates us just as much as we appreciate them," and used the word "guru" multiple times — "I wish (one member of council) was the transportation guru, and (another) was our energy guru, and I got to be our housing guru and Rachel (Friend) got to be our flood-mitigation guru."
Despite the many ways Orba exudes Boulder vibes, she's actually from Chicago, near Wrigley Field. She moved to Boulder in 2009 and owns a home up Lee Hill Drive but currently rents an apartment so that she is within city limits.
Orba was a part-time math teacher for four years, holding positions at four different schools during the time it took to, as she says, "master" the profession. She cites the low pay as a motivator for a career switch, made earlier this year, to the dual roles of politician and life coach. She specializes in helping people through their own changing jobs; she is still building her clientele.
Her decision to enter politics was similarly abrupt. Orba hasn't been involved in local government before.
"I'm running for city council because I love solving problems," Orba said. "I'm looking for bigger problems to solve."
Orba has lots of ideas to tackle what she sees as Boulder's problems: banning single-use plastics, requiring city employees to live in Boulder, establishing an arts co-op space on Pearl Street, raising the minimum wage, and closing corporate-owned (non-local) businesses on Sundays to promote patronage of small businesses.
Of those, only one has an easy and direct path to implementation. The state lifted its prohibition on local minimum wages earlier this year: all Boulder would need to do is pass an ordinanceA piece of municipal (city-level) legislation. to enact a higher wage.
But Orba has only vague plans for how to achieve many of her goals, with few considerations for the realities and ramifications.
Banning plastics is not allowed under state law. Orba would "work at the state level" to overturn that ban and, on the local level, "simply encourage all the restaurants" to stop using plastic straws, cups and other disposable products. 
"People do step up when you ask them to and show them why they should care," she said.
Requiring municipal employees to live in the city isn't a new idea: plenty of other municipalities have done it, including Denver. But such requirements are being phased out; multiple state courts have ruled them unconstitutional. Colorado's courts ruled the opposite in 1990, finding the state's ban on residency requirements to be unconstitutional. Denver's requirement was abandoned decades ago.
Roughly 37% of city employees live in Boulder, according to spokesperson Patrick von Keyserling. The only employees required to live in city limits are the city manager, city attorney and municipal judge.
Assuming state law could be overturned, Orba proposed a two- to five-year phase-in period to allow employees to find housing or new jobs.
"They would have to face a hard choice," she said. "When you make laws, people self-select around them."
A main tenet of her platform — getting more women and minorities involved in entrepreneurship — is even less formed. Orba has been "collecting" names of willing volunteers to serve as mentors. What she would do with them once on council is still up in the air.
"I work in the grassroots world; I don't feel the need to make everything super formal," she said. "I'll just use my website (to) facilitate connections. We'll see. I haven't gotten that far yet."
Orba acknowledges that she hasn't worked out all the details for every one of her proposals. "I'm learning," she said, in response to criticism. In a followup email, though, Orba defended her positions.
"I do have tangible solutions to our problems," she wrote. "It's just that I can't do it alone. I can't do this without the help and support of the people. I need your back Boulder, to write letters and make phone calls to help me change state law."
"There's a pathway" to change, she said during this interview. "I'll learn more about that pathway and then follow through with lobbyists and people at the state level who want the same thing."
Who she says she represents: Teachers, homeowners, artists, students, public servants, women and minorities in business
Endorsed by: Not an endorsement, per se, but Orba received 100% on a Planned Parenthood questionnaire
Campaign filings: 14 days before election
Priorities: Single-use plastics ban, the arts, increasing women- and minority-owned businesses
Why you might want to vote for her: Orba's ideas are in line with many Boulder values, particularly around sustainability and support for small business and the arts.
Why you might not want to vote for her: Orba hasn't given thought to potential pros and cons or actual implementation of most of her ideas. Her answers are often nonsensical and nonspecific, particularly in public forums, giving the impression that she is not fully informed. Indeed, she was oblivious to many key issues, including total ignorance of the struggles of people of color in Boulder. She often stopped to ask questions about the topics she was supposed to be speaking about and lacked basic knowledge about how city council functions.
Also troubling, Orba represented herself as a renter at the Raucous Caucus and during this interview. But she owns a home, which she admitted when questioned. Though she does rent in Boulder, she doesn't have to: She chose to move into Boulder.
Orba on the issues

Housing: Orba "believes in" government intervention such as rent control and raising the city's cash-in-lieu fee to pay for affordable housing. She also would like to see sophomores housed on CU's campus.

Her statements on growth and density are a bit mixed. She has repeatedly said Boulder is "behind the growth" and needs to "get in front of it." But she also states things like, "We need to make room for everybody. If you want to live here, you should be able to live here no matter what your income is."

Homelessness: Orba's answer was nonspecific in regard to the city's housing-first approach and didn't touch on the services-versus-housing balance. She praised Attention Homes and suggested that she didn't agree with Boulder's camping ban. She also recommended distributing more sharps dispensers throughout the city and opening a shelter for women and children.

"It's a really tough issue and not an easy one to solve," Orba said. "It's systemic and pandemic across the whole country. We're doing a pretty good job here. I think we can do a bit better."

CU South/flood mitigation: At the June Raucous Caucus, Orba said she was not familiar with the details of flood mitigation at CU South. None of her answers since then have indicated that her comprehension has increased. 

She stresses the need for patience and also says the city should compromise with CU. Her statements also seem to suggest that flood mitigation will be ineffectual.

"There's no way to prepare 100% for a natural disaster," she said. "We can do what we can, but floods will come and people's basements will be flooded again." 

Orba would continue to "go slowly to help make sure everybody felt safe," resisting calls from some residents — particularly those at Frasier Meadows — to expedite the process.

"Perhaps this is just the rate of change on this decision," she said. "This is the pace of this particular decision. Sometimes decisions take years and years. That's one way to make decisions: slowly over time by ruling out the wrong answers."

Budget: During a candidate forum hosted by PLAN-Boulder, Orba said her budget priorities as a council member would be creating a district for the library and securing funding for the arts, transportation and open space. She supports the sales tax extension to fund open space maintenance.

During this interview, Orba's main budget idea was to require city employees to live in Boulder. It would increase the tax base, she said, and reduce the number of in-commuters.

Police oversight: Orba was not aware of the confrontation of an unarmed black Naropa student by police, or of the March for Police Oversight or city council's listening session on racism. She questioned if racially motivated incidents were common in Boulder (they are; dozens of residents of color have reported being subject to racist slurs or unwelcoming behavior, and city-commissioned studies have found racial disparities in police stops and arrests).

After listening to a quick synopsis of the issue, Orba said her "gut feeling" was that oversight was a good idea.

In a follow-up email, she suggested that Boulder should "outsource" the job of oversight to Denver's oversight entity, the Office of the Independent Monitor.

Attended March for Police Oversight: No

Attended city council listening session on racism: No

Lethal control of prairie dogs: "I do support a very organized and scientific and careful eradication of some dogs," Orba said.

Occupancy limits: Orba would prefer occupancy to be tied to square footage of a home rather than familial status. In a follow-up email, she said she would be in favor of expanding the limit to four unrelated people in "certain neighborhoods." She did not say which ones.

Hill hotel: During our interview, Orba said she did not support the redevelopment of shops and restaurants into a hotel, largely because it will displace those businesses, many of which are minority-owned.

In a follow-up email, Orba switched her position to one of support for the project, provided that tenants in the plaza be given first dibs at retail spaces in the new building.

Council's use of moratoria: Orba was not familiar with the five moratoria city council has considered or the three currently in place. After a brief description of them, Orba said that "if the reason for the moratorium is good, if it's a reason people believe in, I'm not against it."

Opportunity zone: Orba supports this moratorium on development and demolition in an area of east Boulder.

Height limit: Orba supports this moratorium. "Views are really important here," she said. "That's why I don't want to build tall."

Neighborhood input on development: At the June Raucous Caucus, Orba was among the candidates who said immediate neighbors of a project should get more input on it. At a PLAN-sponsored forum, she said, "People living in the neighborhoods should be the experts and tell us what their needs" are. 

During this interview, she proposed giving neighbors a certain, standard percentage of "decision power" on projects. 

"Could we give them a percentage of decision-making power and quantify it in a scientific way?" she said. "That's something I'm open to discussing. People don't like change. When they root down and things change, people get antsy. I believe they should have some say and we should quantify that."
Author's note: This article may be updated further with additional or clarifying information.
— Shay Castle, boulderbeatnews@gmail.com, @shayshinecastle. Edited by Deanna Hardies.
Want more stories like this, delivered straight to your inbox? Click here to sign up for a weekly newsletter from Boulder Beat. Look for more election coverage at VoteBoulder.co, going live in October.
Journalist