Nikki McCord wants Boulder to get comfortable with change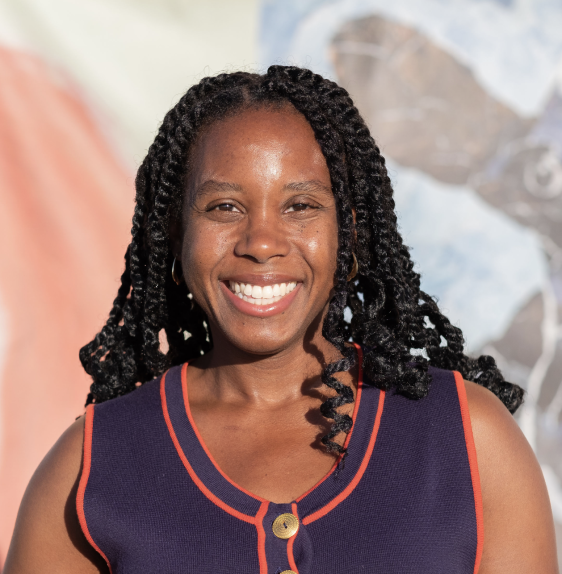 Friday, Oct. 11, 2019 (Updated Oct. 13, 2019)
Nikki McCord has one item on her to-do list if she gets elected to city council: ensure Boulder builds or preserves 256 units of affordable housing each year. 
The campaign promise dominates her platform, which has only two pillars (that, and a pledge to "create a safe environment for all"). It peppers her speeches and responses to questions at candidate forums, finding its way into nearly every answer. Chances are if you know anything about Nikki McCord, it's that she wants to create 256 units of affordable housing each year she serves on city council.
It's a big number. Attention-grabbing. And yet, as McCord explains, it's not that radical of an idea.
Boulder itself set a goal of having 15% of its housing stock be affordable by 2035. To reach that threshold, 4,008 more affordable units will have to be added to the city's existing supply — roughly 200 units per year.
"I did the math," McCord said.
Boulder is almost on pace with McCord's mandate. On average, 161 units were built or preserved as affordable each year between 2015 and 2018, according to housing department data. The next few years will be big ones, number-wise, with projects coming online across the city.
All the new homes still won't meet the need, McCord said. But 15% is the goal, so that's what Boulder should aim for. 
"I'm not the one who wants to negotiate what that percentage is," she said. "I want to be the one who is out there building units."
In fact, McCord was the only candidate to meet me at an affordable housing development, Palo Parkway. (All candidates chose the location of their interviews as somewhere special to them or representative of their run for council.)
The playground at Palo Parkway is a perfect example of the compromise McCord hopes to garner between community members on growth and development. One of the stated neighbor concerns when the development was planned was that a nearby playground would become too crowded.
Said McCord, who has served on the BHP board since 2014: "I was very proud of Boulder Housing Partners' staff for saying, 'We're not going to draw a line in the sand. It's something we can do, it's something we can afford. Not only are we doing to do it, we're going to make this playground something that not only the kids are going to like but the families are going to be able to appreciate as well.'"
Neighborhood concern is another reason McCord is so firm on the 256. It's a hard number, a tangible outcome that lets people know exactly what to expect. Having the amount of housing fixed will free up energy to compromise elsewhere.
"I don't have to put 256 units in your backyard," she said. "I understand people are fearful of increased traffic. They don't want to lose their views of the Flatirons. I'm willing to negotiate."
McCord believes her experience as a woman of color in Boulder (and the world, generally) will help her guide reluctant residents toward accepting development.
"I've been uncomfortable my whole life," she said. "I have to life my life every day in that uncomfortable space. I've been able to be OK even though I've been a little uncomfortable. 
"I feel like some folks aren't accustomed to being uncomfortable. So when they are uncomfortable, the first thing they want someone to do is to change (things) so they're comfortable again. What I want to communicate to voters is it will be OK. As a person who has been uncomfortable, I understand your fears. I can help us get through this together because I promise you it's not going to be as bad as you think it is. Change is scary, I get it, but I'm here with you."
What people are looking for in this turbulent time of national politics is a functional local government, McCord believes, that can solve problems and achieve goals.
"People are looking to local government to make them feel good about government" again, she said. "I think local government can do that."
Who she says she represents: Marginalized communities
Endorsed by: N/A
Campaign filings: 14 days before election
Priorities: Creating 256 units of affordable housing each year, creating a safe environment for all
Relevant op-eds: "After all my ancestors endured, I will not perform unpaid labor"
"Editorial Advisory Board: Superior Affordable Housing"
Why you might want to vote for her: McCord is qualified, smart and capable. She's been involved in the Boulder nonprofit world for some time, serving on Boulder Housing Partners' board and working as a consultant for human services groups such as Emergency Family Assistance Association. 
Through her work as a lobbyist in Michigan, she has interacted with multiple levels of government and on behalf of big industries and Fortune 500 companies, demonstrating an ability to advocate for issues and a commitment to compromise.
A woman of color, McCord would bring diversity to council. Much of her work through her business, McCord Consulting Group, involves creating diversity and inclusion policies at private companies.
Also, something kinda neat: Nikki's slogan is Nikki With Boulder, rather than for. It's a nod to a common sentiment among under-represented groups and advocates, a reminder that leaders should develop policy with them rather than for them.
Why you might not want to vote for her: McCord did not respond well to criticism or questions that challenged her assertions. She twice declined to answer a question about her affiliation with councilwoman Mary Young, who donated to her campaign and has publicly stated her support for McCord. 
Boulder Beat: "Is Mary Young helping out with your campaign?" 
McCord: "Is she?"
BB: "I don't know. That's a question I'm asking you."
McCord: "Is she?"
BB: "I'm a journalist asking you the question."
McCord: "Um … that is a very interesting question. Yeah. Mary Young is a supporter. Absolutely she is. Is there a problem with that?"
The question was germane because of McCord's claim to independence, of not accepting endorsements or being beholden to political groups. Young, a founder of Boulder Blue Line, associates with slow-growth factions and has been endorsed by PLAN-Boulder and Together4Boulder in past elections. 
"Where I come from, minorities help minorities," McCord said. "She's the only minority currently on council. In the tradition that I come from, when you see another minority who's trying to do something, you help them, because it is very lonely to be the only one."
It "speaks to my character" that McCord accepted help from "somebody who has opinions that are opposed to mine," she said. 
But that is not entirely clear. McCord declined to take positions on most issues and refused to speak about two of Boulder's controversial moratoria. The omissions could conceal a lack of knowledge on those topics or it could stem from a desire not to alienate voters of certain persuasions. The result is the same: Voters have no idea where McCord might stand or how she might vote when those decisions come before council.
"I don't have a lot of solutions outside the 256" units of housing, she said. "I'm very hesitant to say, 'I would do this.' I have to work with eight other people. Policy doesn't come from me; policy comes from the community.
"When I tell people those are my two pillars, I'm serious about it. If I haven't named your pet issue, I am open to hearing both sides and making a decision that benefits the entire community."
When asked to define "community" more narrowly, McCord said, "The community is marginalized people. When you're making policies that help marginalized communities, they help the whole community."
McCord on the issues:

Housing: McCord's main issue is creating 256 units of affordable housing each year. She also expressed support for increasing the availability of Accessory Dwelling Units, sometimes known as granny flats, and co-operative housing; pursuing community land trusts; and continuing to support the city's affordable home ownership program and its middle-income down payment assistance pilot (if approved by voters).

McCord talked a bit about reducing the amount of red tape needed to create some of these forms of housing, particularly subsidized rentals and ADUs. 

"I want to be the person who listens to folks and says, 'Yeah, we can do that. Let's figure it out.'"

She also spoke against single-family zoning at a PLAN-sponsored forum, calling it a relic of a racist past (though changing Boulder's zoning isn't part of her platform).

Single-family zoning — at least 65% of Boulder's residential land is reserved exclusively for single-family detached homes — "is a holdover from redlining intended to keep black people out of white neighborhoods," McCord said during this interview. "When you have a minimum lot size, when you have minimum square footage (requirements), that raises the cost of the structure. If we continue to hold onto policies like that, we're continuing to perpetuate white supremacy. It's going to take us understanding the history and having the fortitude to be uncomfortable to get to the society that we all say that we want. I believe our community wants it. I think it's more than just words."

Homelessness: McCord had no specific ideas or solutions for tackling homelessness. 

"I definitely want to engage with people who are much more knowledgeable" on this issue, she said. "What I will say definitively about homelessness is we can't punish, we can't criminalize homelessness without providing a solution for people to be housed."

CU South/flood mitigation: Unlike many candidates, McCord did not have criticism for any of the involved parties. She also didn't have any specific suggestions for how she would change the city's approach, beyond saying that her "priority is the health and safety of residents." 

"We are still within the timeline that needs to be met to make decisions," she said. "I want to make sure we stay on track to meet our goals so we can make these residents whole, because they have been waiting for a long time. They are understandably impatient … understandably impatient."

Police oversight: McCord is supportive of the civilian task force that council formed.

"I am hopeful that council takes their recommendation and that's it," she said. "I feel like if we're going to ask citizens to expend this amount of time to come up with a solution, why can't we just take their recommendation?"

McCord did not attend the March for Police Oversight or city council's listening session on racism. She feels the events shouldn't be used as a litmus test for dedication to change.

"Advocacy takes its shape in different forms," she said. "There are people who need to be on the front lines holding signs, being loud, being disruptive. We need that. We also need the people who are in less visible positions advocating, disrupting, having conversations, pushing policy. So it doesn't matter to me whether someone attends a protest or not. What matters more to me is the work they are doing individually to dismantle white supremacy in this country."

Attended March for Police Oversight: No

Attended city council listening session on racism: No

Budget: McCord references infrastructure needs — "roads, sewers, bike and walk paths, etc." — and the human services safety net as her spending priorities. 

"I want to see where the greatest need is that's going to benefit the greatest (swath) of the community," she said. "I want to make sure we're prioritizing those areas first."

She also mentioned her time working for the Department of Environmental Quality in Michigan, which had a $300 million budget. The priority there was maintaining staff levels, she said; no layoffs were made during her years as a lobbyist in the department.

"Jobs are very important to me because I know how devastating it is to lose a job."

MuniA utility that would be owned by the city of Boulder. Shorthand for municipalization, which is the p...: McCord did not take a position on this issue. "I'm open to listening to both sides to understanding their concerns and making a decision that's going to benefit the entire community," she said.

Hill hotel: McCord did not state official support or opposition to this project, but her answer puts her more toward the "no" side. 

"I am mostly concerned about the viability of our minority-owned businesses (that will be displaced by redevelopment) and making sure they're in the forefront of our decision process going forward." 

The city and property owners have committed to helping businesses relocate. A fund was established to help defray costs. When asked if she felt those efforts were adequate, McCord said, "We could always do more."

Lethal control of prairie dogs: McCord did not take a position on this issue. "I'm open to listening to both sides on that," she said.

Occupancy limits: McCord did not take a firm position on this issue but seemed to indicate support for loosening Boulder's rules on unrelated people living together. "I believe occupancy limits are a tenet of affordable housing, so I am in favor of exploring all ideas that can get more people into affordable housing in our community."

Council's use of moratoria: "I would like to see more pilot programs versus moratoria," McCord said.

Opportunity zone moratorium: McCord declined to comment on this issue.

Height limit: McCord declined to comment on this issue.

Neighborhood opposition to development: McCord draws on her experience as a lobbyist to form her approach to neighborhood concerns. 

"When I would talk to clients, I would say, 'Don't come to me with a Christmas tree bill with every single thing that you want. Tell me what you can live with.'"

There are ways to reach compromise on even the most controversial projects, McCord said, but it will require a shift in thinking. 

"We don't have to negotiate point for point. It's not, 'You can't build 41 units here.' It's, 'We're going to build 41 units here and we're going to do something for the neighborhood somewhere else, or think creatively about how to respond to your concerns in a different way.' But you have to come to the tablePostponement of a motion, or a vote with the things that you want.

"If you're willing to come to me with a good-faith concern, I'm willing to listen and I'm willing to negotiate. But I know the difference (between) a good-faith concern and fear mongering. I know the difference between a good-faith concern and someone just saying, 'I don't want those people living here.'"
Author's note: This article has been updated to include two op-eds authored by McCord. It may further with additional or clarifying information.
— Shay Castle, boulderbeatnews@gmail.com, @shayshinecastle. Edited by Deanna Hardies.
Want more stories like this, delivered straight to your inbox? Click here to sign up for a weekly newsletter from Boulder Beat. Look for more election coverage at VoteBoulder.co, going live in October.
Journalist