Familiar faces, political donors find their way onto Boulder's boards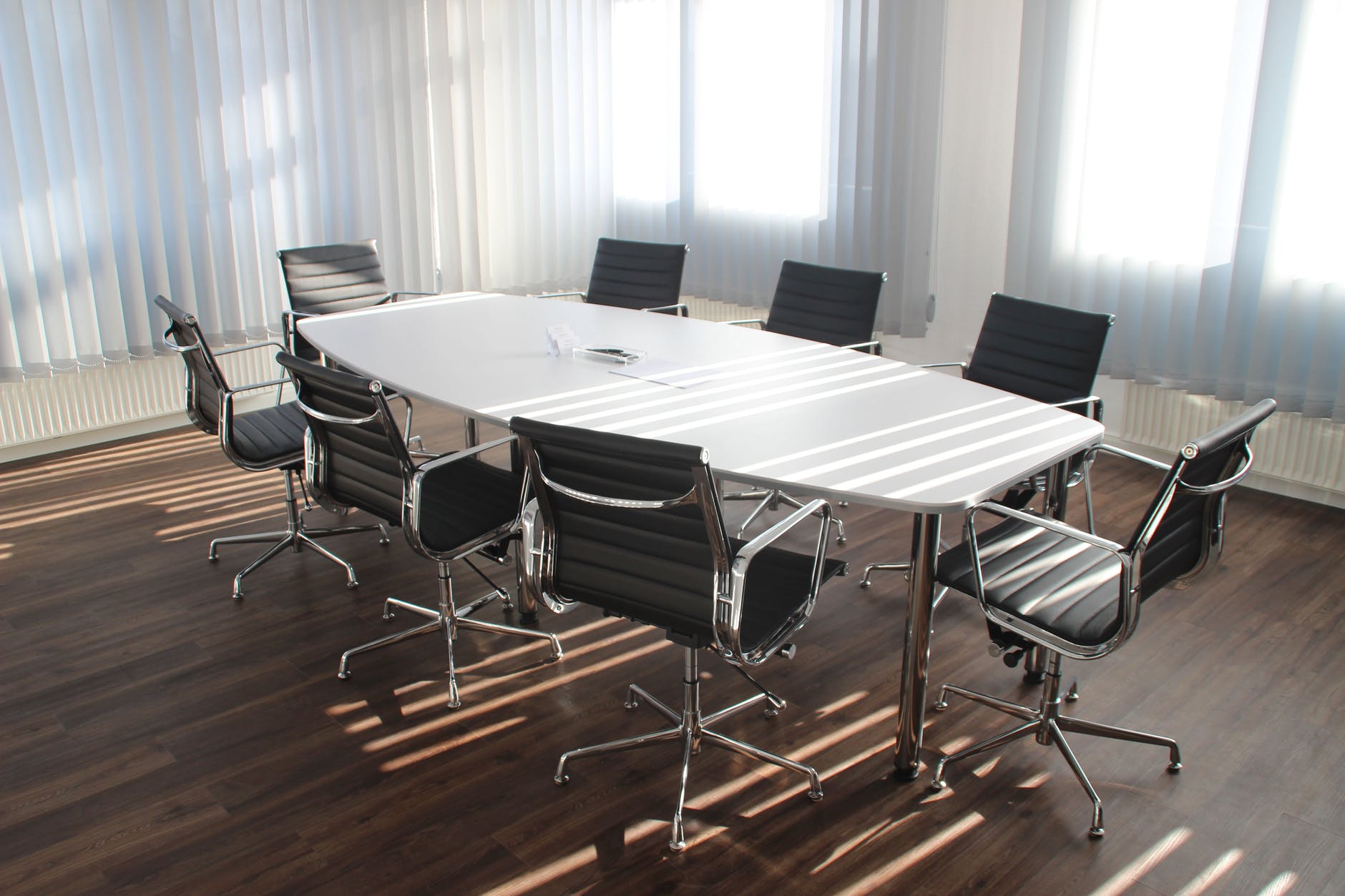 Thursday, April 9, 2020
At first blush, it appeared Boulder's city council was shying away from political appointees in filling key groups tasked with handling important and sometimes controversial projects. But on a second round of appointments made Tuesday night, a former mayor pro tem, a two-time city council candidate and a couple campaign contributors joined political donors on Boulder's advisory and decision-making bodies.
Council filled 13 spots across 10 boards this week. Several groups had only one or two applicants, making for de facto appointments. That's how former mayor pro tem Andrew Shoemaker came by his spot on the University Hill Commercial Area Management Commission.
Shoemaker was also one of three appointees who donated to the election campaigns for current city council members or the political groups that backed them. Gifts were small: Nobody gave more than $200 to a single candidate or group, due to Boulder's strict campaign finance laws.
The thresholds are so low, a former consultant said when the rules were updated in 2018, that a court wouldn't likely consider them worthy of disclosure. If there are legal challenges, the consultant couldn't guarantee Boulder's requirements would hold up.
Three other appointees donated to campaigns of unsuccessful candidates. Four additional donors — and the biggest spenders, by far — were nominated but failed to win enough votes to earn seats.
Donors to current council members

Lauren Lambert (appointed to Transportation Advisory Board, nominated by Bob Yates) donated $100 to The Coalition, which endorsed Aaron Brockett, Junie Joseph and Rachel Friend

Tara Winer (appointed to Parks and Recreation Advisory Board, nominated by Yates) donated $50 to Brockett's campaign and $100 to Yates' campaign

Andrew Shoemaker (appointed to UHCAMC) donated $100 to Brockett and $100 to The Coalition

Donors to failed candidates

Jason Unger (appointed to PRAB, nominated by Mark Wallach) gave $50 to Paul Cure's campaign

Jennifer Shriver (appointed to the Boulder Junction Access District as the sole applicant) donated $20 to Mark McIntyre's campaign

Elizabeth Prentiss (appointed to the Board of Zoning Adjustments, nominated by Yates) gave $100 to Brian Dolan's campaign

Prentiss was also on the board of Think Boulder, a group advocating against the city's plan for housing at Alpine-Balsam.

Nominees who donated to council members but did not win seats

Howard Witkin, nominated for Housing Advisory Board by March Wallach: Gave $100 to Corina Julca, $100 to Dolan, $100 to Susan Peterson, $200 to Wallach (in two separate installments) and $100 to Together4Boulder, which endorsed all the above candidates in addition to councilman Adam Swetlik

Matt Benjamin, nominated for Open Space Board of Trustees by Yates: Gave $100 to the campaign of Benita Duran, $100 to Yates, $100 to Friend, $100 to Joseph, $100 to The Coalition, $100 to Open Boulder and $100 to Better Boulder (both groups endorsed The Coalition slate plus Yates) and $100 to Boulder Progressives, who endorsed the same candidates as The Coalition

Benjamin was also the executive director of The Coalition.

Claudia Thiem, nominated to Boulder Housing Partners board by Brockett: Gave $25 to McIntyre, $50 to Joseph, $100 to Boulder Progressives and $25 to Brockett 

Thiem was also on the steering committee for Boulder Progressives.

Jan Burton, nominated to BHP by Yates: Gave $100 to Brockett (in two separate gifts) $25 to Duran, $100 to Better Boulder, $25 to Yates, $100 to Boulder Progressives, $25 to Rachel Friend, $50 to Joseph (in two installments) $25 to McIntyre, $100 to Open Boulder and $100 to The Coalition

Burton, a former city council member, was also on the board of Open Boulder, the steering committee for Better Boulder and the organizing committee of The Coalition.

Source: City of Boulder election records 
Of the seven also-ran council candidates who applied to boards, Susan Peterson was the sole success. She was nominated for the Environmental Advisory Board spot by councilman Bob Yates, despite the fact that, at the end of her interview, she told council to appoint the only other applicant, Jason Unger.
Unger was instead appointed to a five-year spot on the Parks and Recreation Advisory Board, after Mayor Sam Weaver paused the EAB vote to make the PRAB appointment. Unger was one of four applicants for two PRAB seats.
Councilwoman Rachel Friend raised the point of Peterson throwing her support behind her fellow applicant. "I reached out to (Peterson) and asked her if it was sincere," Friend said. "She said that it was. … I would follow Susan's lead and appoint Jason."
"Since Jason did apply for PRAB as well," said councilman Adam Swetlik, "I plan on voting for him there."
At that point, Mayor Weaver suggested holding the PRAB vote first, "to see how that turns out."
Read a play-by-play of Tuesday's appointments here and the first round of appointments here.
Peterson, in her EAB application, stressed her work in renewable energy and environmental activism through the Thorne Institute and PLAN-Boulder County. Unger wrote that he developed environmental education curriculum for school children and spent a decade involved in "environmental policy at the federal and state level."
At the conclusion of her early March interview, Peterson said of Unger, "I think it's really important for us to get new people and younger people involved in our boards. I haven't met Jason, but when I looked at his qualifications I thought he was an excellent candidate.
"If I were you, I'd vote for him."
Unger did not interview for the EAB. He did show up to interviews for the Open Space Board of Trustees and PRAB, to which he also applied.
Tuesday's appointments also included the only two people of color selected to board seats. Jean Hilaire Rejous, a Haitian-born father of two who volunteers with the Boulder Shelter for the Homeless and Bridge House, joined the Human Relations Commission.  Georgia Schmid, a dancer from California, now sits on the Arts Commission.
Increasing board diversity was a big talking point for council at the annual retreat. A subcommittee of two members is now exploring whether or not to allow non-Boulder residents to hold seats, in an attempt to attract more diverse candidates. A half-dozen people of color applied for 14 open seats this year.
Councilwoman Mirabai Nagle at the time spoke in opposition to the idea of creating criteria making ethnical and racial diversity a consideration in appointments — Boulder has similar language to ensure gender balance — saying such restraints would not result in the most qualified applicants being chosen.
"I don't want to just check off a box and not have the best person for the job," she said.
For board appointments, Nagle nominated or spoke in support of three candidates in November's elections: Peterson, Corina Julca and Brian Dolan, who were endorsed by the same slow-growth groups that backed Nagle's run. She did not attend either of the interview sessions.
Board and commission picks: Part 2

 Beverage Licensing Authority

Matt Califano, a CU event planner and chair of the BLA, was reappointed to a five-year term. Califano was the only available applicant.

Notable quote: "There are a lot of rules in Boulder. … The Hill doesn't let places (serving alcohol) open past 11 p.m. I would be very willing to open that discussion." In response to a question from Friend about reducing red tape

Boulder Junction Access District – Travel Demand Management

Jennifer Shriver, a member of several nonprofit boards and the city's 30th/Colorado working group; also completing a master's degree in sustainable transportation. Five-year term. Shriver was the only available applicant.

Notable quote: "Boulder Junction (is) 10-plus years in planning. I'm interested (in helping) this (area) really achieve …. transit-oriented development to the center of our city and see it thrive." In her interview introduction, addressing why she was applying for BJAD

Board of Zoning Adjustments

Elizabeth Prentiss, a mom of three and community volunteer. Five-year term.

Notable quote: "I have an urban and regional planning degree from a long time ago. I'd love to dust that off. It's like getting to use your French literature degree 30 years later."

Environmental Advisory Board

Susan Peterson (credentials above) Five-year term.

Notable quote: "The way we produce our energy. … Second is transportation, figuring out ways to reduce the number of in-commuters and ways to encourage other modes of transportation." In response to a question from Weaver about the most important climate actions Boulder can take

Parks and Recreation Advisory Board

Jason Unger (credentials above) Five-year term.

Notable quote: "Themes in the previous master plan (revolved around) taking care of what we have. I would prioritize as a board member maintenance and taking care of facilities there. Obviously there are future needs to accommodate future growth, but the priority for me would be to maintain (existing) parks and services." In response to a question from Yates about deferred maintenance in a time of constrained budgets

Tara Winer, who worked to establish the Chautauqua shuttle and secure funds for Scott Carpenter Park as part of two city working groups. Five-year term.

Notable quote: "Maintenance has got to be one of the most important things. Services are crucial. … The best thing about the parks and recreation (system) is that all income groups get to experience (it) for free. To me, (it's important) to make sure all neighborhoods, low-income especially, get great parks." In response to Weaver's aforementioned question

Housing Advisory Board

Daniel Teodoru, a land use and real estate attorney and current HAB member.

Five-year term. Nominated by councilwoman Mary Young.

Notable quote: "At any level of governance (it's a challenge) to convey that government is working for them and trying to address their concerns. … We don't want to be myopic. The listening sessions we've engaged in are very, very effective. Governance is unruly. " In response to a question from Joseph about HAB's greatest challenge in conducting community engagement

Charlotte Pitts, who works for Louisville company Studio Shed, which makes accessory dwelling units. Pitts also lives in a Boulder Housing Partners property and is a renter. Two-year term. Nominated by Joseph.

Notable quote: "We need to continue investing in BHP. Leverage the existing infrastructure that exists; that's the most environmentally conscious way. That won't suffice in the long run, so we do need to create more housing (by) loosening up regulations to allow people to access ADUs (and) tiny homes. A lot of people commuting (into Boulder) are in the service industry. We need to actively bring those people into our community." In response to a question from Brockett about ways to increase attainable housing options to a variety of demographics 

Human Relations Commission

Jean Hilaire Rejouis (credentials above) Five-year term. Nominated by Brockett.

Notable quote: "After 10 years of being in Boulder, I would bring to the committee my experience, what I've been through here, which I don't want my kids to go through. What I've heard from my kids and other minorities who live in the city, I'm going to use a hard word: It's hell. I've experienced a lot of things that I didn't know where to go. I had a cop that pulled a gun on my head. … (HRC could) educate people and make them understand where to go and how to deal with these situations. I'm not talking about just me, myself, as a black man — it's Latinx, it's LGBTQ, or even the mentally ill. … We need help." In response to a question from Weaver about what HRC should work on next

University Hill Commercial Area Management Commission

Andrew Shoemaker (credentials above) Five-year term for an area resident.

Shoemaker did not attend the interviews.

Gwynedd Bailey, a marketing professional for The Sink. Four-year term for the representative of a property owner. Bailey was the only applicant.

Notable quote: "I've been in Boulder my whole life. I went to CU. (The Hill was) a place I stopped going to and I never really thought about why. There's a lack of draw up there, at least for locals, outside of students and tourists going into that area. I think artwork in the alleys, (or) something that (is) a bit more family friendly, that would bring the locals back up there so it doesn't feel just like a student thing." In response to a question from Friend about ways to revitalize the Hill

Arts Commission

Georgia Schmid (qualifications above) Five-year term. Nominated by Brockett.

Notable quote: " I would ask the public where they want more art and then do a bid and see what fits." In response to a question from Brockett about how to promote more public art in Boulder

Find the chat record of council votes here. The record for the first round of appointments can be found here.  Read notes from the interviews here.
— Shay Castle, boulderbeatnews@gmail.com, @shayshinecastle
Want more stories like this, delivered straight to your inbox? Click here to sign up for a weekly newsletter from Boulder Beat.
Elections Governance Aaron Brockett Adam Swetlik Arts Commission Better Boulder Board of Zoning Adjustments boards and commissions Bob Yates Boulder Boulder Coalition Boulder Junction Boulder Junction Access District Boulder Progressives city council city of Boulder Environmental Advisory Board Housing Advisory Board Human Relations Commission Junie Joseph Mark Wallach Mirabai Nagle Open Boulder Open Space Board of Trustees Parks and Recreation Advisory Board PLAN Boulder County Rachel Friend Sam Weaver Thank Boulder Thorne-Institute Together4Boulder Transportation Advisory Board University Hill Commercial Area Management Commission
Journalist