Officials: COVID curve may be flattening in Boulder County, but worst is yet to come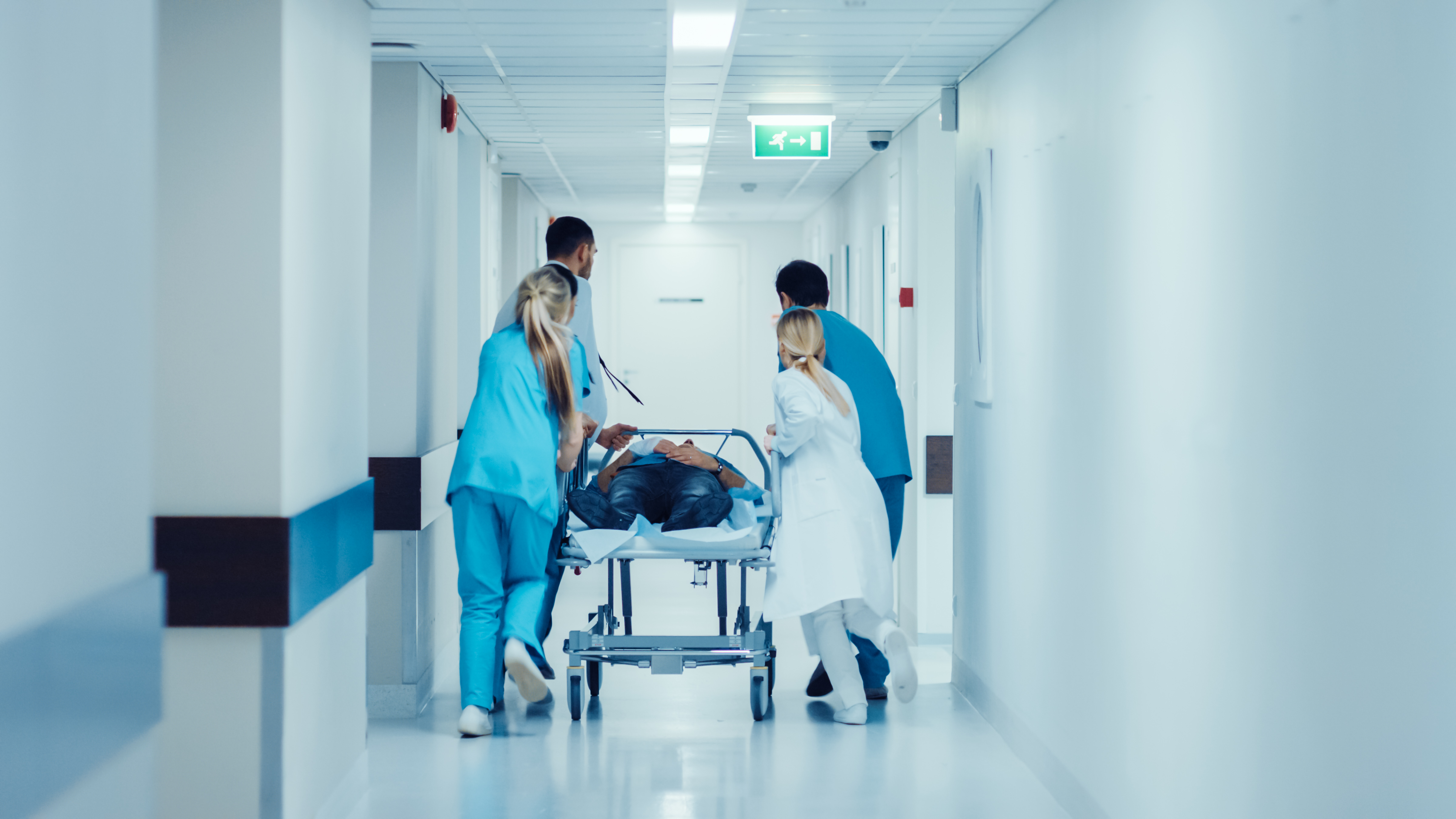 Saturday, April 4, 2020
Boulder County's preventative measure may be flattening the curve, but the worst of COVID-19 is still to come, health officials said this week. A predicted mid-April peak makes it crucial that Coloradans continue to follow social distancing and stay-at-home orders that have expanded to include a request from the governor that residents wear cloth masks whenever they go outside.
The Centers for Disease Control also recommended non-medical masks for the general population, which may reduce the spread of coronavirus. The U.S. continues to experience severe shortages in masks, gowns, gloves and medical equipment necessary for health care workers to treat the growing number of hospitalized patients.
Half of Boulder County hospitals — three of six — had enough N95 and surgical masks for the next two weeks, public health director Jeff Zayach said on Tuesday. He did not specify which ones were short of supplies, nor the extent of the shortages.
To date, 41 people have been hospitalized in Boulder County due to COVID, according to a Saturday afternoon update from health officials. Zayach on Tuesday said 36 individuals were currently in county hospitals.
Boulder County also saw its third death over the weekend: a resident of a long-term care facility in their 90s, according to a news release. Seventy-three individuals have recovered.
Despite the relatively low number of hospitalizations, officials continue to predict a surge in April or May. As of Tuesday, plans were still in the works to accommodate an influx of patients.
Dr. Robert Vissers, Boulder Community Health CEO, said it was crucial to find places for patients to recover when they no longer need hospital beds but could still pass on the virus. He previously floated the idea of using hotel rooms and dorms but didn't share more details on local efforts, other than to say that a statewide plan should be in place by April 15.
The Denver Post reported this week that the state is seeking to set up 2,000 beds in arenas, warehouses and convention centers for those with less severe illness. Those makeshift facilities would be staffed by medical professionals and volunteers, similar to Boulder's COVID Recovery Center for unhoused residents.
Colorado hopes to have those beds secured by April 18. Officials also intend to identify 10,000 hotel rooms or college dorms that can accommodate recovering but still contagious patients by May 15. More than 3,000 additional intensive care beds are also needed across the state.
BCH's Vissers on Tuesday said there were currently 27 ICU beds in the county, and 42 "ICU-capable" beds.
Projected demand for mid-April is "concerning and somewhat alarming," Vissers said, but "if we can continue to bend this curve and use these next two weeks wisely, I hope we can build out capacity to a place we can manage that peak and surge."
The virus' spread does appear to be slowing, Vissers observed Tuesday, based on "data we're seeing that we share with other hospitals" about new cases. However, he noted the "small sample size" makes it difficult to draw conclusions.
"It's probably too early to tell," he said, "but we hope this is the beginning of the fleeting of the curve."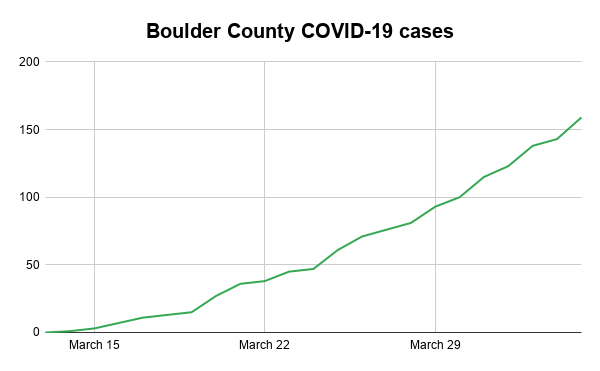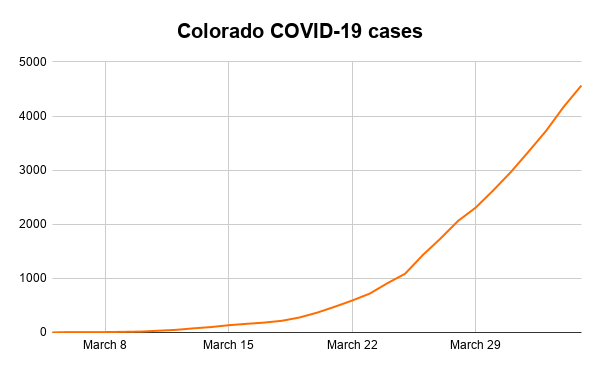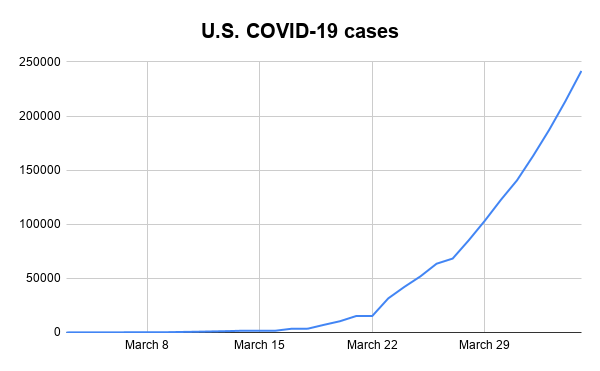 Zayach cautioned that reported cases and hospitalizations will increase rapidly in coming weeks. That is to be expected given how the virus spreads: One person infects three people, those three infect nine, who then infect 27, etc.
"We don't want people to give up hope and think the orders we're putting in place are not being effective," he said. "We appreciate anything anybody can do" to follow the orders and stay at home.
— Shay Castle, boulderbeatnews@gmail.com, @shayshinecastle
Want more stories like this, delivered straight to your inbox? Click here to sign up for a weekly newsletter from Boulder Beat.
COVID-19 Governance BCH Boulder Boulder Community Health Boulder County Centers for Disease Control city council city of Boulder COVID COVID Recovery Center COVID-19 Denver Post hospitals ICU ICU beds Jeff Zayach long-term care facilities masks N95 pandemic social distancing
Journalist