Coming soon to Boulder's streets, sidewalks and parking lots: Al fresco dining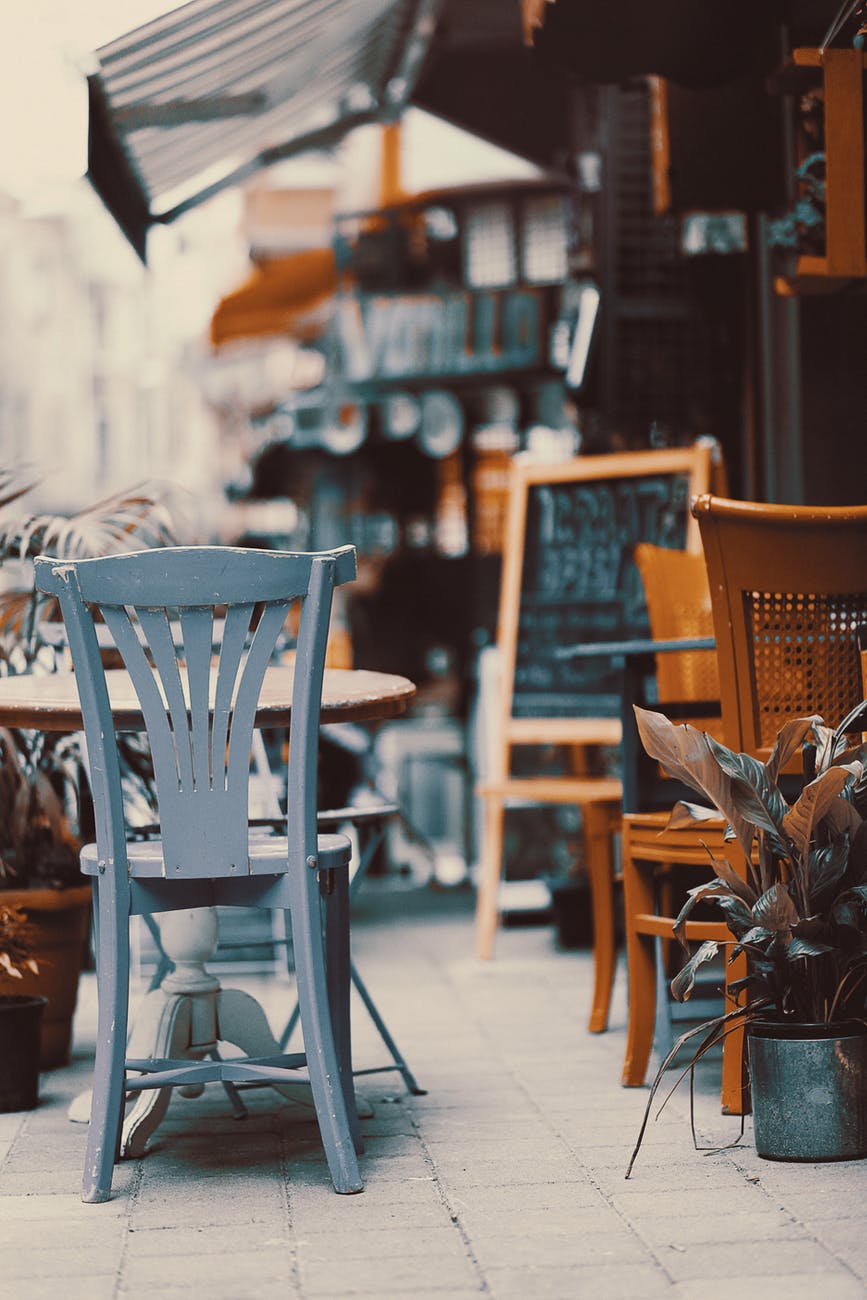 Saturday, May 23, 2020
Summer could see chairs and tables sprouting in the streets as Boulder waives rules to allow for al fresco dining, a bid to save the city's ailing restaurants amid nine weeks of government-ordered shutdowns and many more months of social distancing to come.
All the details — which roadways will be closed down, when and how much it will cost — are still being worked out. Staff promised to bring answers to city council at next week's meeting, but even then eateries will have to wait on Governor Jared Polis to allow restaurants to reopen for more than delivery and curbside pickup.
That could happen within days. But under safety guidelines released by the governor, distancing between tables will limit the number of customers that can be served indoors.
Repurposing public space can provide space to spread out. Council unanimously recommended closing roads downtown and on University Hill. Which ones are up in the air, though Pearl Street from 9th to 11th and 15th to 17th were recommended, as was Pennsylvania Avenue/13th Street on the Hill.
It's a bolder plan than staff's initial suggestion to rent out city parking spaces to business owners for $100. There are 1,368 on-street spots between the downtown and Hill parking districts, according to city staff — enough room for hundreds of seats.
That wasn't enough, council said. Members pushed on nearly every aspect of the staff plan:
Instead of just parking spaces, members argued, whole streets should be closed.
Even a $100 permit fee was too much, council said: Make it free.
Staff recommended outdoor dining through August; council extended it through September.
A 5- to 15-day permitting window (mostly due to a 10-day state public notice requirement for liquor licenses) was offered by city employees, a remarkably quick turnaround for any Boulder regulatory process. That's too slow, council said: Make it 1-2 days. (Three to five days is more likely, assuming the state shortens its own timeline.)
"I urge us to take a maximally aggressive approach on this," said councilman Mark Wallach. "We should be waiving every fee on this. We should be waiving every statute on this. Whatever needs to be waived should be waived.
"I would do this on after burners, because our businesses need help and they need it now."
March sales tax receipts revealed that restaurant revenue declined by 22.65%, even though closures weren't ordered until halfway through the month.
Read a live-tweet thread of Tuesday's discussion
Yvette Bowden, head of community vitality, said her recommendations reflected the different needs of individuals businesses. Those doing curbside pickup may want the ability for cars to park as close as possible. She expected restaurants to work together to decide what was right for them on a block-by-block basis.
"We wanted to give them the opportunity to say that's what they wanted," Bowden said, "as opposed to dictating it."
Council members felt it made more sense to simply shut streets  — particularly downtown, where the four-block Pearl Street Mall is already car-free. Eliminating vehicle traffic all together would prevent potential conflicts between cars and diners.
"I don't know why a car needs to drive on Pearl Street," councilman Bob Yates said. "What is a car going to do? Drive past people eating?"
Plus, Aaron Brockett added, it's not going to cost us any money.
That's not strictly true. Closing streets comes with some expense, as transportation staff testified last month in response to repeated requests from community and council member to repurpose roadways for resident recreation. The city doesn't have necessary materials and signage on hand; those would have to be rented, and staff time needed to monitor the closures.
Interim transportation director Bill Cowern in April said that closing seven blocks along 13th Street for 60 days would cost $2,700, and shutting 15 blocks along 4th Street for just a month would run $10,000 to $15,000.
Given the state of the transportation department — already among the most under-funded and set to lose nearly one-fifth of its budget due to COVID-related revenue shortfalls — council felt it wasn't a worthy endeavor given that Boulder's vast parks and open space systems already provide ample opportunity to bike, hike and play. Staff time was also cited. The transportation department shed 23% of its workforce in the furloughs.
No cost estimates for restaurant-related street closures were presented Tuesday, and none were available by Friday afternoon.
"At this point, it is hard to say because the city does not know the demand, the infrastructure needed and the intersections involved," wrote spokesperson Julie Causa, in response to followup questions. Those details and others will be presented to council at Tuesday's meeting.
Private landlords will have the option to close some or all of their parking lots to allow for al fresco dining. The city is lifting mandatory parking minimums for the summer (rules that require a certain number of spots per establishment, based on its use, size, number of tables, etc.)
The city may offer up areas near curbs and along sidewalks as well, so long as pedestrian access is preserved. Local Chambers and Boulder County Public Health are co-hosting a webinar Tuesday afternoon for businesses interested in taking part.
Another popular amenity will also be allowed: Parklets. These seating platforms — typically built benches with some planters and bike parking — used to make annual appearances on the Hill and downtown during organized events but have since disappeared, to the disappointment of cycling advocates.
Such structures will likely take longer to permit, Bowden said Tuesday.
Unlike recreation-driven road closures, the expectation of the populace was not a concern. In that discussion, Mayor Sam Weaver argued that temporarily shutting streets might lead residents to get used to streets sans cars, resulting in pressure to extend the policy.
"I think there would be a sense of loss if we did it and then took it away," he said at the March 31 meeting.
Weaver on Tuesday noted the possible permanence of a vehicle-free Pearl Street without concern.
"I can imagine in the long run what will come out of this is something permanent," he said, "if it works well."
Restaurant, Retail and Right of Way (RRR) process webinar – 3:30 p.m. Tuesday, May 26,
Learn about the city's process for retailers and restaurants to increase usage of outdoor spaces. This session will also include information about liquor licensing in these outdoor spaces and potential design templates, as well as state requirements for re-opening.
City council meeting: 6 p.m. Tuesday, May 26. Watch live online or on Channel 8.
— Shay Castle, boulderbeatnews@gmail.com, @shayshinecastle
Want more stories like this, delivered straight to your inbox? Click here to sign up for a weekly newsletter from Boulder Beat.
COVID-19 Aaron Brockett Bill Cowern Bob Yates Boulder Boulder Chamber Boulder County Public Health city council city of Boulder COVID COVID-19 Governor Jared Polis outdoor dining pandemic parking parklets Pearl Street pedestrian restaurants Shared Streets small business transportation Yvette Bowden
Journalist