Working outside the system, providers offer glimpse into needs of unhoused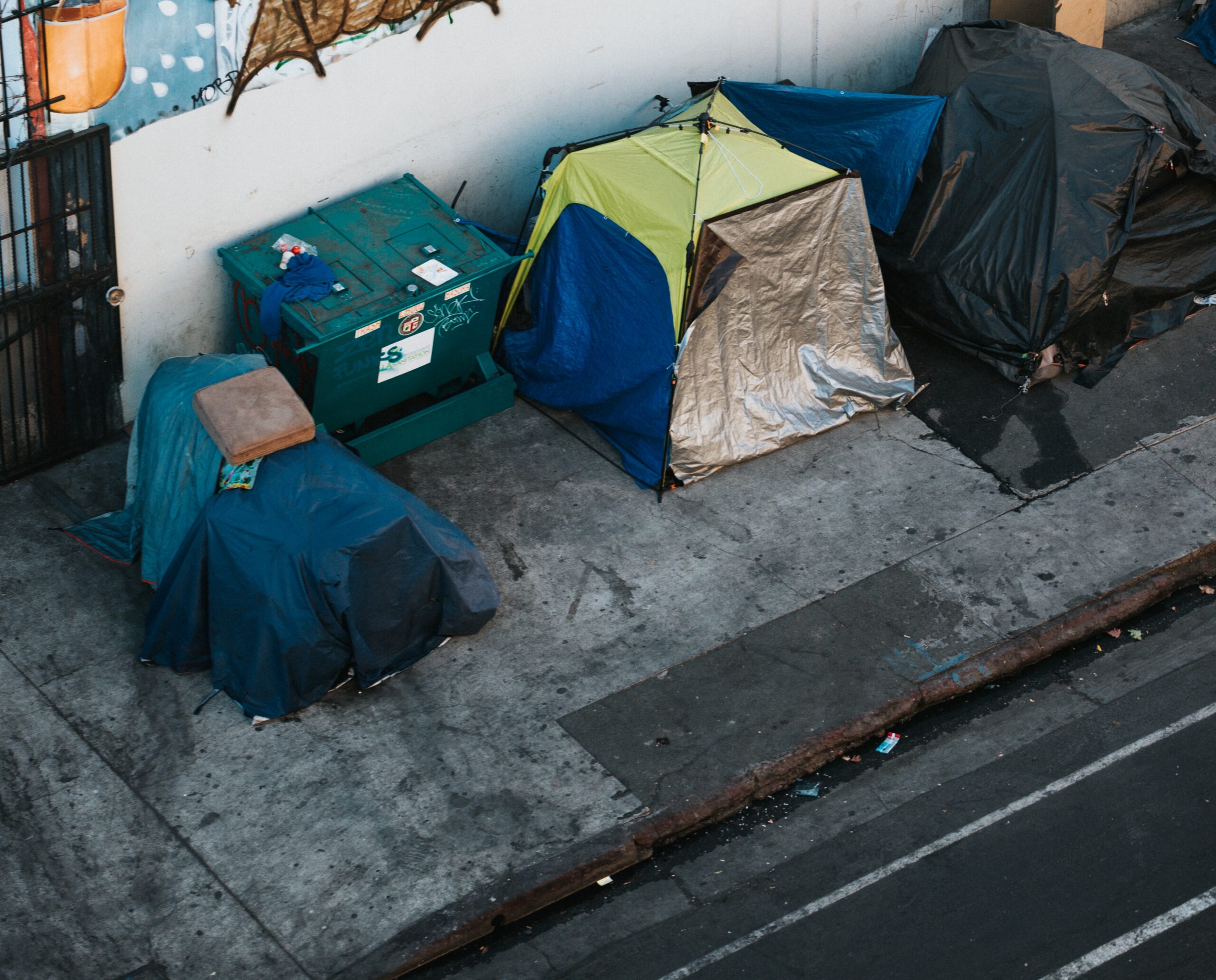 Friday, Feb. 4, 2021
Boulder's coordinated, housing-first approach to homelessness — in place since late 2017 — has produced many positive outcomes, including the placement of more than 400 people into homes. That success, along with empty shelter beds, have been used to justify a consolidation of sheltering and other services for people experiencing homelessness.
But organizations working outside the system demonstrate how much need still exists — numbers not captured in current data. Advocates and activists say alternatives should be explored. 
Elected officials may consider more services as they continue a discussion over encampment removals. Enforcement of Boulder's camping ban will continue, council decided Jan. 19, but they did not weigh in on whether or how to supplement current efforts with more cops, urban park rangers and an in-house removal team. The total package of initiatives recommended by staff would cost at least $1.3 million.
Fifteen minutes of the Feb. 16 council meeting has been set aside to talk scheduling for part two of that discussion.
Some council members have asked that additional services be considered. Spending there might prevent the need for increased enforcement, they argued, by connecting more people to temporary or permanent housing.
Council has agreed on one point: the need for more and better drug treatment facilities. But safe camping, parking and tiny homes have been rejected. City staff has largely argued against them, as has the regional group which sets policy, Homeless Solutions Boulder County.
Boulder Shelter for the Homeless, the sole location in Boulder, has more than enough capacity, those groups say. There have been 30 empty beds each night, on average, this winter. (Critics contend that is related to new policies such as requiring participation in coordinated entry screening.)
There may soon be even more empty beds. Under a new policy, users of winter sheltering are limited to 30 nights per season. That began Jan. 1. As of Thursday, 16 clients have already used 20 of their allotted nights, according to the Shelter.
Eleven people have resided in Boulder County less than six months, the Shelter wrote in response to emailed questions, meaning they are not eligible for continued services or sheltering (other than city assistance in relocating). Five residents can continue to stay at the Shelter if they agree to case management. The Shelter has served 699 unique individuals so far this season.
The Lodge
Nonprofit provider Mother House, which serves at-risk mothers and newborns, in September opened The Lodge: The only emergency shelter for women, transgender and non-binary individuals.
The Lodge had 79 unique clients from September through January, according to Mother House Executive Director Lisa Sweeney-Miran, 43 of whom identified as transgender or non-binary. Transgender individuals are overly represented among people experiencing homelessness, according to the National Alliance to End Homelessness, and are more likely to be unsheltered than cisgender homeless residents.
Boulder Shelter for the Homeless does offer separate space for clients who do not feel comfortable in either the women or men's dorms. Roughly 20-25% of Lodge clients have stayed at the Shelter, according to Sweeney-Miran.
Capacity has not been reached yet at The Lodge. On average, 8-12 beds are used each night, with a high of 18. But The Lodge is starting to get inquiries from individuals who are nearing the end of their 30-day limit at Boulder Shelter.
"If you're cold and miserable, people are going to use those days as quickly as (they) can," Sweeney-Miran said. "There's nobody who's going to say, 'Maybe it's going to be colder in February.' We're now getting ready to head into the coldest and snowiest parts of winter. People are out of days. They have no place else to go."
The Lodge operates outside the HSBC system and receives no funding from that or other government entities. Community Foundation Boulder Country provided a startup grant, and Denver Foundation contributed supplemental funding.
"Around 30% have been through coordinated entry," Sweeney-Miran said. "Another 30-40% have chosen not to and are not interested in changing their minds."
Some are regulars, staying every or almost every night. Others fold The Lodge into their regular rotation: They may stay there on Wednesday, "a friend's couch on Thursdays — they're trying to piecemeal ways to have a roof over their head."
Overall, "these aren't folks who are transient passing through," Sweeney-Miran said.
Sweeney-Miran hopes council considers expanded services rather than investing more into camp removals. She understands the growing concerns of Boulderites but wishes more people were invested in and pressing for solutions.
"Homelessness is a community problem," she said. "It's something we've all caused, something for which we all bear culpability. I don't think that any single provider should be trying to solve it alone."
How to help
Visit mother-house.org/donate to contribute cash or household goods.
Veterans Community Project
This Kansas City-based group will eventually bring a tiny home village to Longmont. In the meantime, they're providing case management for veterans experiencing or at risk of homelessness. 
VCP has served 74 veterans since August, in partnership with established local providers. The organization is not on the referral list for coordinated entry; clients are referred to them by providers.
Twelve veterans have been placed into permanent housing through VCP; others, into hotels or kept in their homes with assistance from the organization. All are supported with case management, focusing on health and wellness, fiscal skills, education and training, income stability and general support.
VCP helps with housing costs, including deposits needed to secure rentals. Finding affordable units has been challenging, according to Director Cammy Cadwell.
"I'm finding that we're kinda branching out farther trying to locate housing for folks," Cadwell said. The organization intends to expand beyond Boulder County to include Broomfield and Larimer Counties.
An estimated 40,000 veterans are unhoused on any given night, according to the National Coalition for Homeless Veterans, roughly 11% of unhoused American adults. Black and Latinx veterans are over-represented in this group, as among the general unhoused population.
COVID has exacerbated the tenuous situation of many veterans.
"We have encountered folks that were housed and lost housing due to loss of employment, because of COVID," Cadwell said. "There have also been people who have struggled to get into housing due to lack of employment, due to COVID."
That adds to existing challenges often associated with military service. One client lost housing when his disability status was reduced by Veterans Affairs after missing an appointment, Cadwell recounted. The organization was able to help get his full benefits restored and he has secured market-rate housing.
"When you're working with someone that does have a lot of trauma or brain injury," Cadwell said, "they may not always remember appointments."
Cadwell is herself a veteran, the first female veteran hired by Veterans Community Project. Case Manager Ashley Wallis is the second.
"Whether it's mental health related, a sudden downturn in their lives that was unexpected, or something else entirely, we all handle trauma differently," Wallis said. "Many of us are a paycheck or two away from being in the same position. I succeeded because my community supports were there.
"We want to help provide that community and the support our fellow Veterans need to get back on track so they can have their own success story to share."
How to help
Visit veteranscommunityproject.org/donate to donate to VCP. 

The organization will also need volunteers for its soon-to-open outreach center, and volunteers to help build tiny homes later this year. Visit veteranscommunityproject.org/volunteer to volunteer.
Author's note: This article has been updated to clarify the full range of outcomes for VCP's clients.
— Shay Castle, boulderbeatnews@gmail.com, @shayshinecastle
Want more stories like this, delivered straight to your inbox? Click here to sign up for a weekly newsletter from Boulder Beat.
Homelessness Boulder camping ban case management city council city of Boulder COVID encampments Homeless Solutions Boulder County homelessness Longmont military veterans Mother House National Alliance to End Homelessness non-binary police safe camping safe parking sweeps The Lodge tiny home transgender unhoused unsheltered Veterans Community Project
Journalist