Boulder declines to expand services for people experiencing homelessness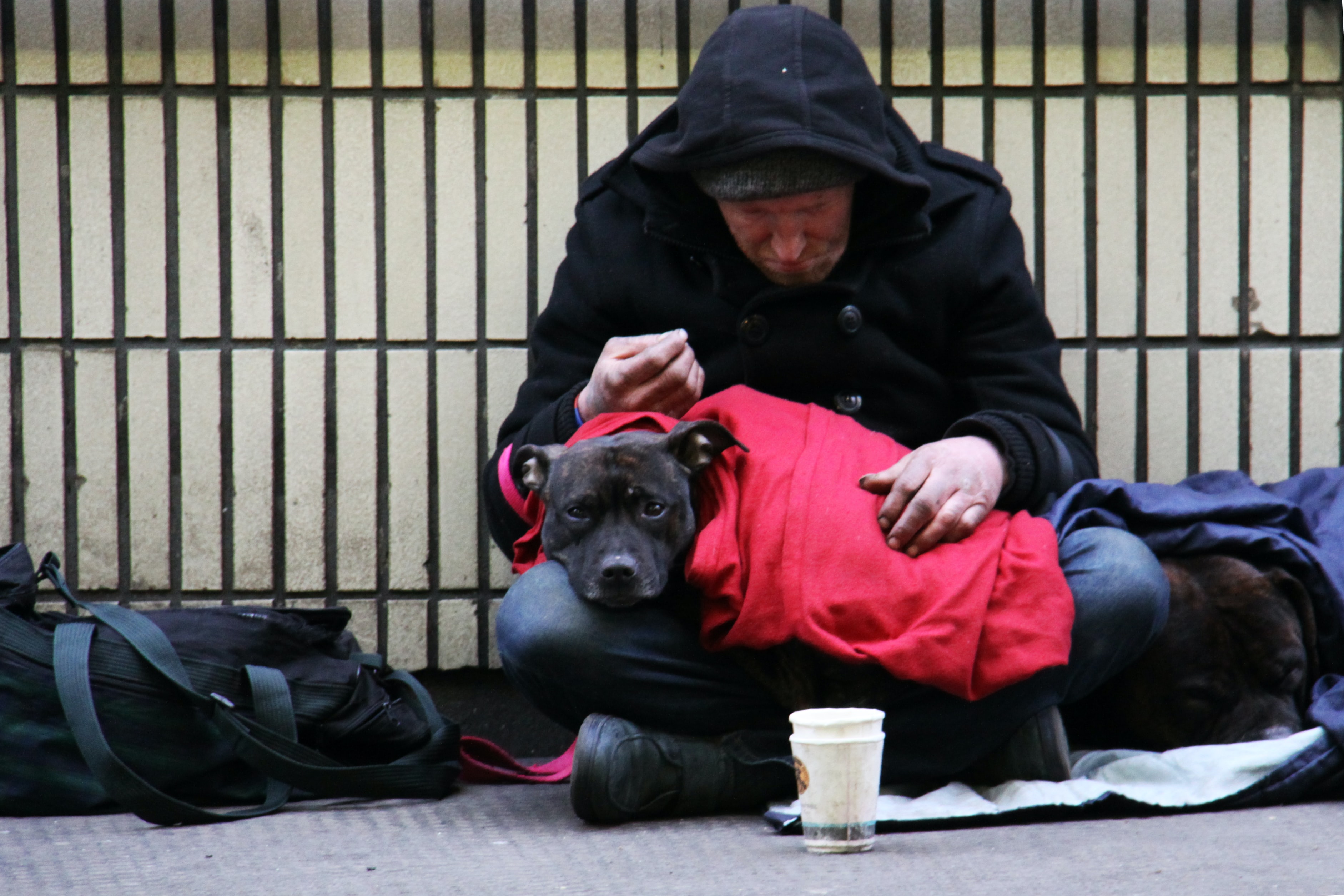 Saturday, July 18, 2020
Boulder will keep its focus (and its resources) on a housing-first strategy to combatting homelessness locally after city council on Tuesday rejected expansion of services requested by peers and two boards focused on housing and human rights. That doesn't mean alternatives won't happen — just that the city won't organize or pay for them.
The discussion was a lengthy one: over 3.5 hours, start to finish. You can read a (very long) play-by-play here. Below, highlights of Tuesday's discussion:
A majority of council agreed with staff's preference for the current approach and not pursue or fund any alternatives to coordinated entry (a central screening/assessment system) and Boulder Shelter for the Homeless.
Members Adam Swetlik, Junie Joseph and Rachel Friend earlier this year requested analysis of options such as safe parking, safe camping, tiny homes and day shelter, calls that were echoed by joint recommendations from Boulder's Housing Advisory Board and Human Relations Commission.
There will be one new program: BTHERE, a three-person "engagement" team that will work with the police department's Homeless Outreach Team to try and steer people experiencing homelessness into services. (Though critics noted that among BTHERE's outlined duties are "informing  about camping ordinances and reporting encampments," which they allege is tantamount to moving unhoused residents out of town and/or forcing them into interactions with law enforcement.)
Council took one exception to staff plans: Consolidation of shelter, which they argued would result in the loss of too many beds (roughly 100) on the precipice of a predicted wave of COVID-related evictions.
Boulder Shelter has set a goal of housing 64 people between May and December, which would open up capacity. The city also intends to start telling the homeless population that there won't be enough beds for them come winter. As councilman Aaron Brockett pointed out, those are preventative actions.
"That's how we plan to avoid having overcapacity," Brockett said. "But what if we reach that point? Do we have a backup plan?"
"We do not have a backup plan," replied Kurt Firnhaber, director of housing and human services.
Prevention is also the plan of choice for the coming eviction crisis. More details are coming Aug. 4 about specific assistance, but Firnhaber on Tuesday said Boulder was directing hundreds of thousands of dollars to rental assistance in an attempt to keep people in their homes.
The city has already given $313,000 to Emergency Family Assistance Association for rental assistance. Firnhaber said that all of the yearly Community Development Block Grant funding, about $800,000, will be directed to EFAA and Boulder Housing Partners. Some federal relief dollars may also be used for rental assistance.
Preventing loss of housing is key because there are no legal options for people experiencing homelessness outside the sheltering system, which can quickly become overwhelmed. Boulder Shelter's 100 beds are, as of today, the only source of legal shelter. Mother House will open a shelter in the fall for women, LGBTQ and nonbinary folks, providing an additional 20-40 beds. There is no shelter for families, because kids fair so poorly in a shelter environment.
EFAA does manage some housing units, but the most common response for families in crisis is to live with friends or family — often illegal under Boulder's restrictions on three or four unrelated persons living together. Governor Jared Polis has asked cities to suspend occupancy limits because of the COVID economic crisis.
Families are also more lively to live in vehicles than single adults experiencing homelessness, also illegal in Boulder.
Safe parking or camping could still happen. HRC and HAB will keep researching, per council direction. But the majority of members were clear: Boulder won't spend any time or money on either program.
"I do not want to extend any energy on something that takes away from housing resources," councilwoman Mary Young said.
Camping or parking can legally be provided industrial or agricultural zones (about 15.6% of city land is zoned as such), but doing so will require a process called a use review. That triggers possible approval from planning board and city council. Even if a group of residents and/or private providers organized an effort — as in Longmont's safe parking pilot — the city could still reject the proposal.
(And though staff was quick to point out that the city of Longmont is not supporting the program, it did devote city resources in the form of a task force to study safe parking, a step beyond what Boulder is willing to do.)
Boards' issues with staff's information were revealed Tuesday night by HAB chair Judy Nogg. She has a friend who works in homeless services in Seattle and King County, Washington, two locations staff used as examples of safe camping and/or parking programs.
The data staff used was out of date, Nogg said, and not reflective of the programs as they exist today. Nogg said her friend shared the information with other area providers and "found a lot of misinformation."
It's "alarming and disconcerting" that staff drew conclusions from flawed data, Nogg said. Providers in Washington were willing to speak with Boulder staff and correct the record, she said.
The revelation was not acknowledged or discussed by council or staff in any way, and Nogg absolved staff of blame. Following Tuesday's meeting, she told the Daily Camera she was "pleased" with the outcome and council's direction to keep exploring alternatives to coordinated entry.
The Camera article also included a recommendation from a 2017 report by the National Law Center on Homelessness and Poverty that wasn't included in staff's notes to council: That city's repeal camping bans and ordinances preventing living in vehicles, which — while not a solution to homelessness — can help people "get off the streets more quickly or … improve their quality of life."
Tiny homes probably won't happen, though staff said they make sense as an anti-homelessness tool. Elsewhere, tiny home villages have been used to house particularly vulnerable populations such as older adults or women with children; a community for military veterans is planned in Longmont.
But in Boulder, it's simply too difficult and costly to pursue, staff testified Tuesday. Minimum lot sizes, setbacks and other land use regulations limit the number of homes that could be built in a given space. Requirements for fixed foundations, utility connections and sprinkler systems add to expense. Each rule would need to be amended before a tiny home village would be allowed.
"I don't want to say it's impossible," said Senior Planner Charles Ferro. "It would be very difficult."
Added Firnhaber: "In Boulder, it costs $60,000 to create a residence before you've even done anything."
Member of council have in the past expressed interest in tiny homes, but the topic didn't receive much air time Tuesday.
— Shay Castle, boulderbeatnews@gmail.com, @shayshinecastle
Want more stories like this, delivered straight to your inbox? Click here to sign up for a weekly newsletter from Boulder Beat.
Homelessness Aaron Brockett Adam Swetlik Boulder City council Boulder Shelter for the Homeless city council Community Development Block Grant homeless homelessness Housing Advisory Board Human Relations Commission Judy Nogg King County permanent supportive housing Rachel Friend safe camping safe parking Seattle tiny homes
Journalist