Boulder police agreement with ICE delayed but still in progress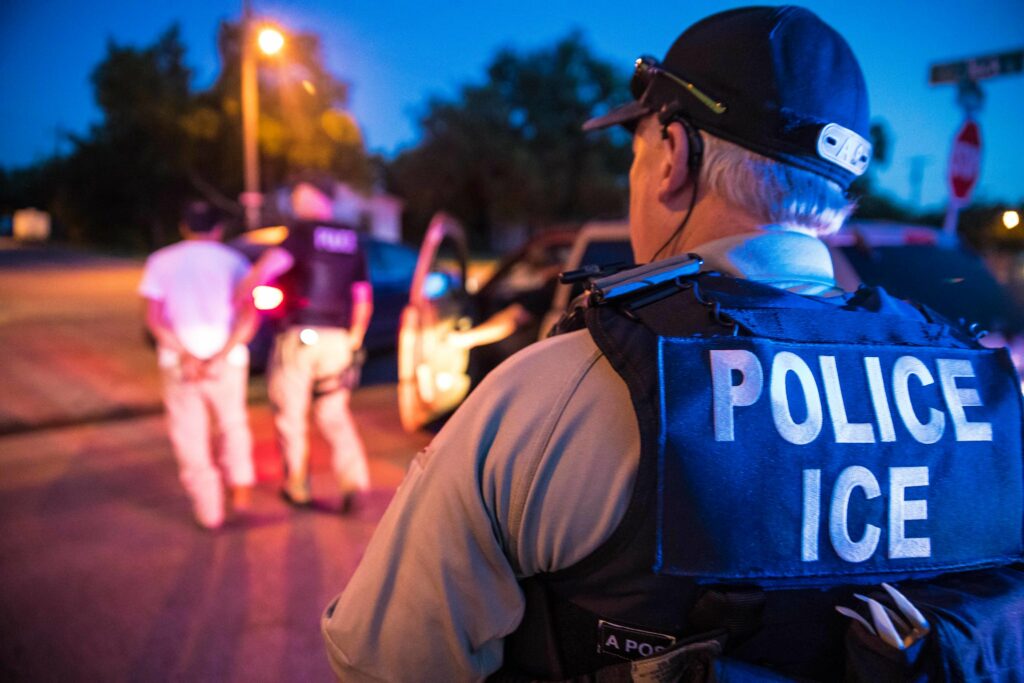 Saturday, February 12, 2022
A formal agreement between the Boulder Police Department and Immigration and Customs Enforcement (ICE) has been delayed after residents protested the city's pending partnership with the Federal Bureau of Investigation (FBI). City officials say an agreement with ICE is still being negotiated and will likely return to elected officials for approval.
City council on February 1, via a 6-3 vote, approved a memorandum of understanding (MOU) with the FBI that allows a Boulder police officer to work part-time on anti-terrorism efforts. Boulder will continue to pay the officer's salary.
Police Chief Maris Herold argued the partnership was necessary in light of growing domestic extremism. At a public hearingScheduled time allocated for the public to testify or share commentary/input on a particular ordinan..., the NAACP and other activists voiced strong opposition, given the FBI's historic targeting of marginalized populations and peaceful protesters.
An MOU with ICE was scheduled for council's consideration on Feb. 15. After the FBI public hearing, city manager Nuria Rivera-Vandermyde pulled the item from that meeting's agenda.
"It was clear that some of the feedback received very recently to the proposed MOU with the FBI would be relevant to this agreement as well," city spokesperson Sarah Huntley wrote in response to emailed questions, "and the city manager wanted to give staff time to consider that input and make adjustments, as appropriate, to this proposed agreement."
The text of the MOU has not yet been made public. It will be prior to council's vote.
"It remains in draft form and is being reviewed," Huntley wrote. "It is being revised and will likely be brought back to council for its review at a later date."
City officials have said repeatedly that Boulder police officers will not assist ICE with deportations and that the partnership would have no effect on Boulder's status as a sanctuary city.
At the February 1 meeting, Chief Herold said she would not "allow my officers to get involved with immigration status." Rivera-Vandermyde repeated that assertion in an email announcing the delay of the MOU.
"Nothing in this MOU would run counter to prevailing ordinance language under Chapter 12-5 to the Boulder Revised Code that specifically prohibits any city employee from 'cooperating with any federal authority with respect to any investigation of a person's immigration status,'" she wrote.
Boulder declared itself a sanctuary city in 2017, though it had previously stopped cooperation with federal immigration authorities. Sanctuary cities are those in which local law enforcement do not question, detain or turn over residents based on immigration status, though they may cooperate with the feds in cases of serious crimes.
City council has to give Boulder PD permission to execute a formal agreement with other government entities. Such agreements are routinely placed on the consent agendaThe grouping of routine items on the city council meeting agenda (e.g. approval of past meeting minu..., the content of which does not automatically get discussed during meetings. Any item on the consent agenda can be scheduled for a public hearing at the request of any council member.
— Shay Castle, @shayshinecastle
Want more stories like this, delivered straight to your inbox? Sign up for a weekly newsletter from Boulder Beat. 
Help make the Beat better. Was there a perspective we missed, or facts we didn't consider? Email your thoughts to boulderbeatnews@gmail.com
Police Boulder Boulder Police Department city council city of Boulder cops FBI ICE immigration police officers sanctuary city
Journalist