CU students, Progressive backers appointed to Boulder's citizen boards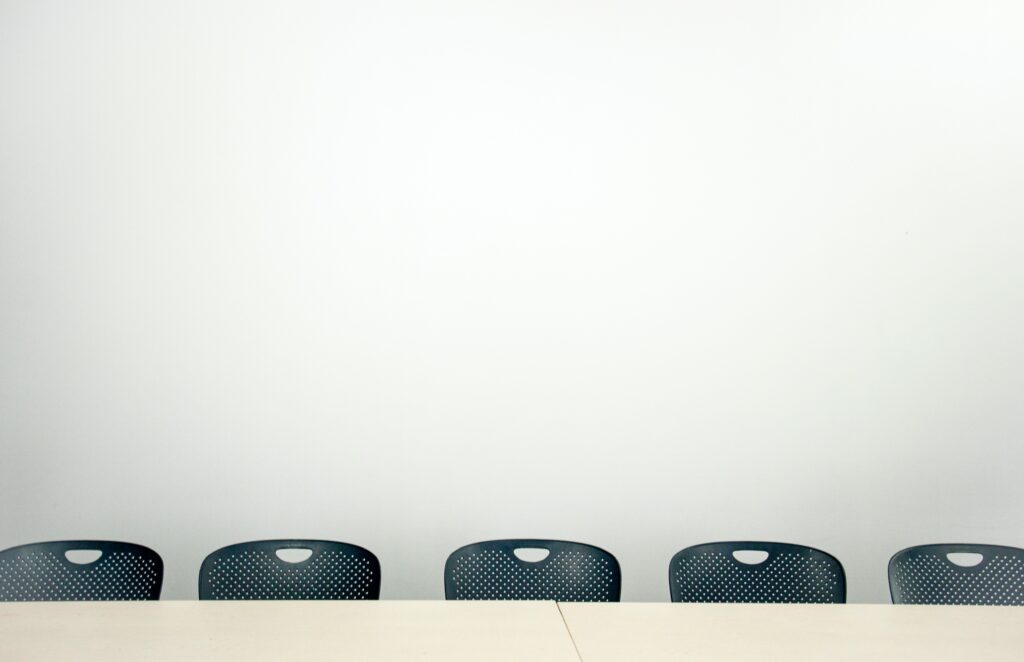 Wednesday, March 9, 2022
Three college students — including the daughter of Boulder's mayor — found their way onto Boulder's citizen-run boards this year as city council fills key positions on groups that govern or advise on liquor licenses, historic buildings, parks projects and more.
Two dozen board and commission members were appointed Tuesday night; a formal vote is scheduled next week to finalize the positions. Along with the typical political appointees were three students from the University of Colorado, as many renters, and residents of affordable housing and mobile home parks. All those demographics have traditionally been under-represented in local government; the city has increased its efforts and outreach in recent years to encourage participation from these and other populations.
Among the student appointees was Brook Brockett, child of mayor Aaron Brockett, who fills a spot on the city's Environmental Advisory Board. Mayor Brockett recused himself from the nomination and appointment process for this board.
As its name suggests, the EAB is advisory in nature and does not hold legislative or judicial power.
View applications for all boards and commissions
Councilwoman Nicole Speer, in response to questions about Brockett's appointment, said Brook brought needed perspective and diversity to the EAB, which has "plenty of folks" with professional experience.
"No one, no one is more impacted by the climate emergency than our youth," Speer wrote. "That urgency, that fear they live with … it haunts me. Some of the most brilliant leaders I know and have met who are driving transformative changes in their communities don't have degrees for the work they do, or degrees at all. They have lived experience of their trauma and use it to inform their work.
"We stand a better chance of effectively rising to our challenges if we bring many different kinds of people and expertise together."
The EAB and TAB (Transportation Advisory Board) drew the most applicants, at 13 each. Two spots were also filled on TAB after the immediate resignation of Mark McIntyre, who was appointed to a two-year spot on Boulder's important Planning Board — a possibly unprecedented occurrence.
Council members — particularly Rachel Friend — have sought more input on transportation aspects of development projects, which are Planning Board's purview. Friend nominated McIntyre, who had one year remaining on his TAB term.
"We have struggled over my years on council to really build in and create a framework for ensuring that our planning decisions have transportation eyes on them," she said. "It's important that we have voices that are interconnecting our issues and who are able to work through those hard discussions with strong voices."
McIntyre has a long history of political involvement in Boulder, including a 2019 run for city council and a successful 2020 campaign to directly elect Boulder's mayors. Last year, he joined with other politically connected residents in filing a partially sustained campaign finance complaint against candidate Steven Rosenblum. McIntyre and his wife donated to several political campaigns in 2021, including those for council members Speer, Lauren Folkerts and Matt Benjamin, according to campaign finance records.
Seven other appointees also made contributions to the three Coalition-backed candidates and/or other progressive causes and groups — a not altogether uncommon practice. (See appointments by the previous council in 2020.)
Such individuals tend to fill seats on the most political or powerful boards, such as Planning, Open Space and Transportation. All those bodies (plus the Water Resources Advisory Board) will touch on the pending flood mitigation project at CU South that has been a lightning rod for intense opposition.
Jon Carroll, another political donor, was appointed to the Open Space Board of Trustees despite a pool of nine applicants that included an existing board member, active OSMP volunteer and professional public lands management consultant. Councilman Benjamin, who made the nomination, said it was Carroll's willingness to acknowledge the "elephant in the room" that is CU South.
In his application, Carroll noted his participation in the lengthy public process over the flood mitigation and related annexation of the property. He is also a member of South Boulder Creek Action Group, which has advocated for the project, and contributed to their 2021 political campaign as well as the Boulder Progressives, Speer, Folkerts, Williams and Benjamin. (Current trustee Karen Hollweg in 2021 donated to two candidates who were critical of the CU South annexation, Rosenblum and Michael Christy, as well as councilman Mark Wallach, according to campaign finance records.)
OSBT will need to approve giving the city land to complete its flood mitigation project, a formal process known as disposal. The board has previously determined that disposal of the property is necessary because flood protection is not related to open space purposes, though the project will ultimately result in dozens of acres being gifted to and possible purchased by OSMP.
Vacancies on a number of board were not filled due to a lack of applicants or gender balance, as dictated by Boulder's code. Mid-year appointments have become as routine as political ones as groups struggle to attract qualified residents.
Full list of vacancies

Beverage Licensing Authority: 4-year term for non-male
Board of Zoning Adjustment: 5-year term
Boulder Junction Access District – Parking Commission: 5-year term for resident, two 5-year terms for property owners or representatives
Boulder Junction Access District – Travel Demand Management Commission: two 5-year terms for property owners, 1-year term for property owner
Cannabis Licensing Advisory Board: 5-year term for business owner in the cannabis industry
Design Advisory Board: 5-year term for design professional
Downtown Management Commission: 1-year term for property owner or representative
Library Commission: 5-year term
University Hill Commercial Area Management Commission: 5-year term for property owner or representative

Visit https://bouldercolorado.gov/government/boards-and-commissions to learn more and apply.

Full list of appointments

(All terms are 5 years unless otherwise noted)

Arts Commission
Robyn (Yaelead) Mitchell- digital artist, member of the drag community

Beverage Licensing Authority
Michael Carr – sales account executive at Nacelle
Political donations: $100 to Tara Winer's campaign

Other seat is available on the BLA for a non-male applicant (4-year term)

Cannabis Licensing Advisory Board

Brian Keegan – CU Professor, Department of Information Science; previous CLAB member; faculty member at CU's Center for Research and Education Addressing Cannabis and Health; board member for Industrial Hemp Research Foundation; volunteer academic reviewing services for the CSU-Pueblo's Institute for Cannabis Research's annual conference
Political donations and affiliations: $100 to Boulder is For People; member of United Campus Workers Colorado

One seat still open on CLAB for a member of the marijuana industry

Downtown Management Commission
Justin Kalvin – bartender and manager at Sundown Saloon

One spot is still open on the DMC for property owner or representative (1-year term)

Environmental Advisory Board
Amanda Groziak – recently graduated with master's in environmental policy from CU; worked with Southwest Energy Efficiency Project (SWEEP) in 2021; member of Colorado Renewable Energy Society – Policy Group; energy resource associate at The Cadmus Group; history of environmental policy work

Brook Brockett – CU student (3-year term)

Boulder Housing Authority (Boulder Housing Partners board)
Jill Grano – former Boulder city councilwoman; senior director for policy programs at Boulder Chamber


Julie Schoenfeld – current board member; former real estate lawyer

Bob Walker – current board member; retired developer

Human Relations Commission
Carlos Valdez – Community Connector with city of Boulder

Fikir Yacob – CU student (1-year term)

Housing Advisory Board
Juilianne Ramsey – CU student; renter; former Bedrooms Are For People intern

Philip Ogren – software engineer; hosts Sharing Boulder podcast that advocates for diversity
Political donations: Contributed to campaigns for Boulder Progressives, Boulder is For People, Nicole Speer, Matt Benjamin, Lauren Folkerts, Dan Williams

Landmarks Board
Chelsea Castellano –  sustainability program manager at NCAR; organizer with Bedrooms Are For People

Open Space Board of Trustees
Jon Carroll – chief technology officer for Company Six; previously with Sphero
Political donations and affiliations: Member of Sierra Club and South Boulder Creek Action Group; donated to campaigns for Nicole Speer, Matt Benjamin, Lauren Folkerts, Dan Williams, Protect Our Neighbors, Boulder Progressives, Boulder is For People

Planning Board
ml Robles – architect with specialty in accessory dwelling units (ADU); member of Boulder County Housing Council

Laura Kaplan – facilitator and mediator
Political donations: $100 to Lauren Folkerts and Nicole Speer

Mark McIntyre – former city council candidate; former member of Transportation Advisory Board (2-year term)
Political affiliations and donations: Better Boulder board member; McIntyre and his wife contributed to campaign for The Coalition, Sierra Club, Nicole Speer, Lauren Folkerts, Matt Benjamin and Dan Williams

Parks & Recreation Advisory Board
Anita Speirs – interpreter and caregiver; Community Connector with city of Boulder; EFAA Participant Advisory Council; Boulder Housing Partners Resident Council; seeks to represent disabled, low-income and Latino families

Sarah (Sunny) van der Star – consultant for natural travel company Natural Habitat Adventures, based in Louisville (3-year term)

Transportation Advisory Board
Rebecca Davies – data analyst and program manager with People For Bikes
Political donations: Contributed to campaigns for Bedrooms Are For People, Boulder Progressives, Matt Benjamin, Lauren Folkerts

Maria (Triny) Willerton – crash survivor and founder of nonprofit It Could Be Me (1-year term)

Water Resources Advisory Board
Barbara (Amy) Broughton – consultant with Stantec helping gov't develop large infrastructure projects, with a focus on water for the last 15 years

Steve Maxwell – semi-retired from long career in water management and resources, including authoring several articles and books
— Shay Castle, @shayshinecastle
Want more stories like this, delivered straight to your inbox? Sign up for a weekly newsletter from Boulder Beat. 
Help make the Beat better. Was there a perspective we missed, or facts we didn't consider? Email your thoughts to boulderbeatnews@gmail.com
Governance Aaron Brockett affordable housing annexation Arts Commission Bedrooms Are For People Beverage Licensing Authority BHP boards Boulder Boulder Housing Partners Boulder Junction Boulder Progressives Boulder Reservoir Cannabis Licensing Advisory Board citizens city council city of Boulder commissions CU CU South DAB Design Advisory Board development Downtown Management Commission Environmental Advisory Board growth historic preservation Housing Advisory Board Human Relations Commission human rights Jill Grano Landmarks Board Lauren Folkerts Library Commission library district liquor board Matt Benjamin Nicole Speer Open Space Board of Trustees OSBT Parks & Rec Parks and Recreation Advisory Board Planning Board PRAB Rachel Friend residents students TAB Tara Winer Transportation Advisory Board University of Colorado vacancies Water Resources Advisory Board WRAB
Journalist