2 test positive for COVID after in-person Boulder City Council meetings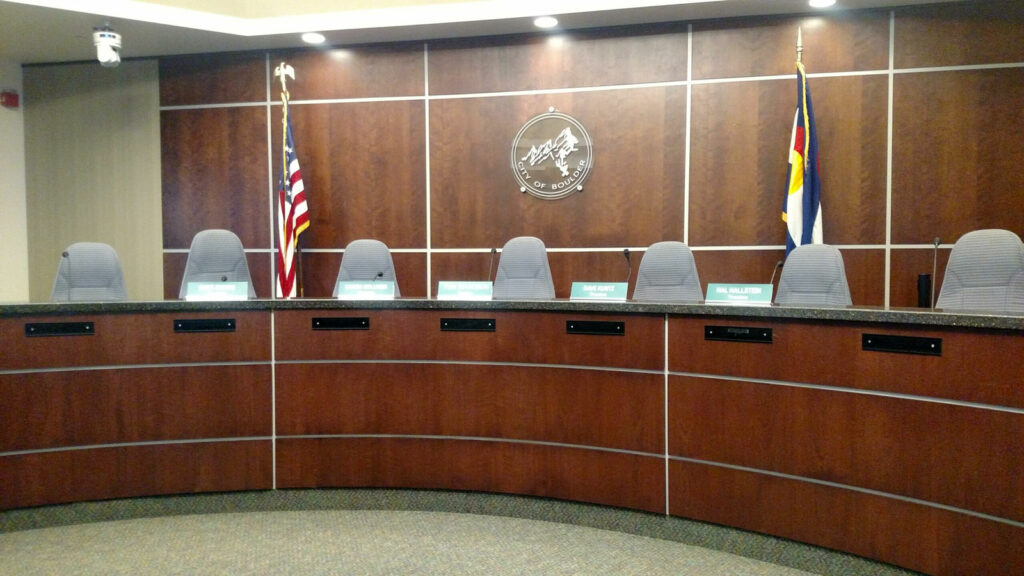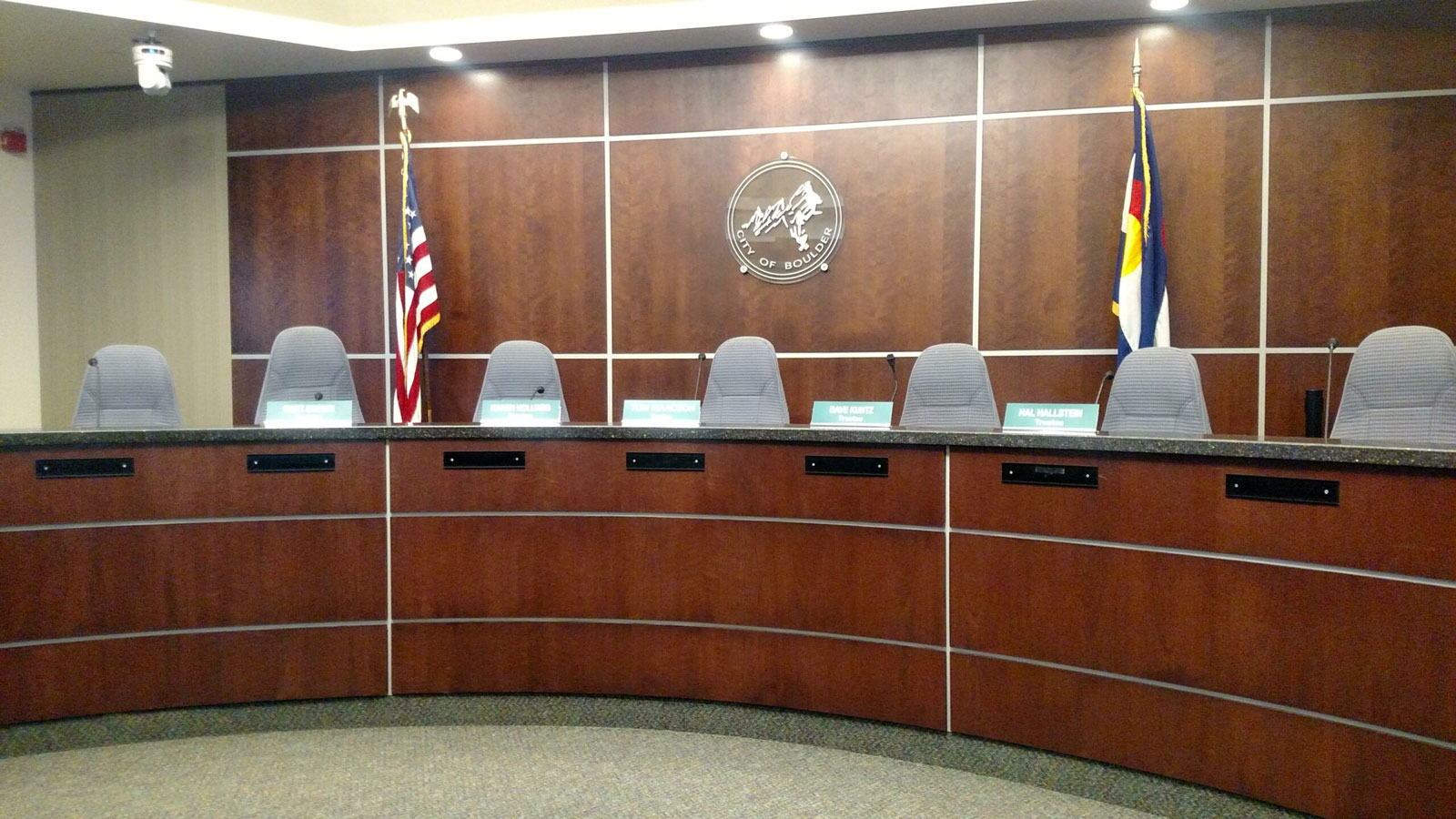 Saturday, May 7, 2022
Two unidentified persons have tested positive for COVID after attending an in-person meeting of Boulder City Council this week. The news comes after just two meetings have been held in chambers, and as a new variant spreads across Colorado.
City council first resumed in-person meetings April 19, though study sessions are still being conducted virtually. Tuesday's meeting was a joint public hearingScheduled time allocated for the public to testify or share commentary/input on a particular ordinan... with Boulder's Planning Board, to discuss the future of East Boulder.
Planning Board members attended via Zoom, but a dozen or more individuals — eight council members and at least four staff — were present at the Penfield Tate II Municipal Building on Tuesday night.
On Friday, an email was sent to all who had attended the May 3 meeting in council chambers. An image of the email was shared with Boulder Beat.
"We are advising attendees of potential exposure to COVID," the email read. "Today, May 6, two individuals present at the meeting advised us they had tested positive for COVID with symptoms developing [with]in 48 hours of the meeting."
Recipients were advised to monitor for symptoms and get tested. Those who are not up-to-date on vaccinations were advised to quarantine for five days, the Center For Disease Control's current policy.
The email was sent from Boulder's Risk Manager, James Brown. Names of infected individuals were withheld for privacy, but Mayor Aaron Brockett tweeted Saturday evening that he was one of those affected.
"2+ years into the pandemic, Covid has finally paid me a personal visit," he wrote, along with a photo of a positive at-home test. "I'm feeling kinda awful but it doesn't seem to be too serious. I'm very grateful to be vaxxed and boosted."
It is unclear is what this means for plans to have the public return to in-person meetings, starting May 17. A city spokesperson, contacted via email, did not have more information.
COVID infections are rising across Colorado, fueled by the contagious BA.2.12.1 variant that is spreading quickly in the U.S. So far, the variant appears to be less severe than past iterations, and the current rise in cases does not match previous waves. The CDC classifies Colorado's transmission as low, in part because the criteria were adjusted to reflect hospitalizations.
The number of patients hospitalized for COVID in Boulder County doubled this week (from four to eight) but remains far below the Delta peak. The test positivity rate (7.57%) suggests significant community spread (under 5% is desirable), and wastewater testing indicates that cases are rising locally as well, but that fewer people are getting tested.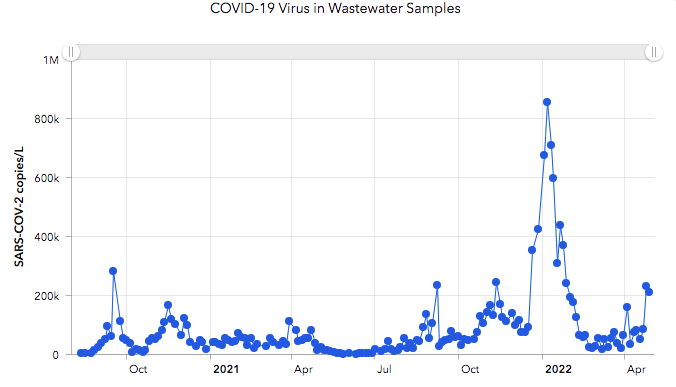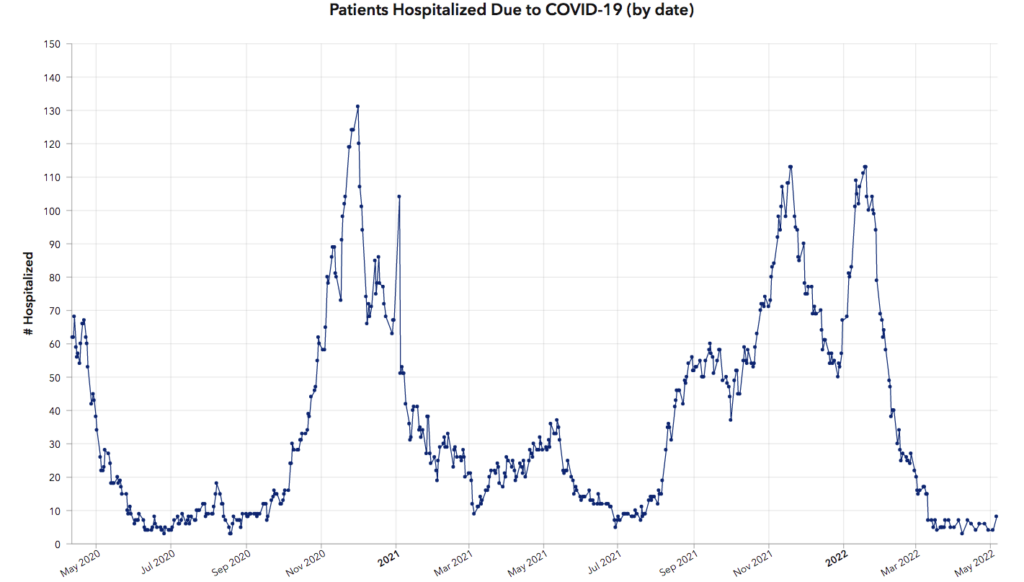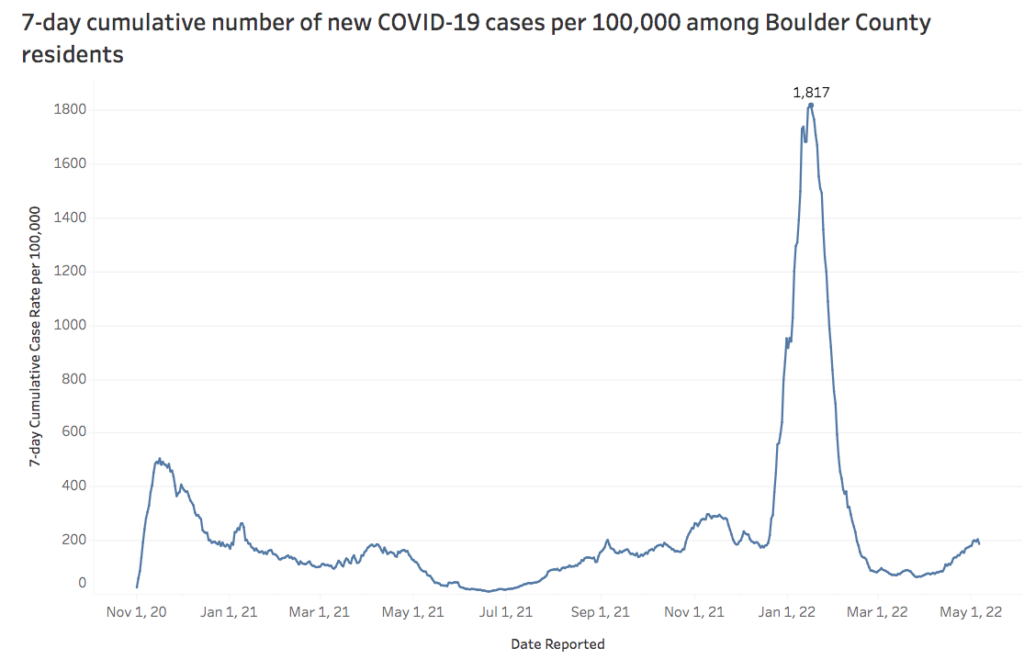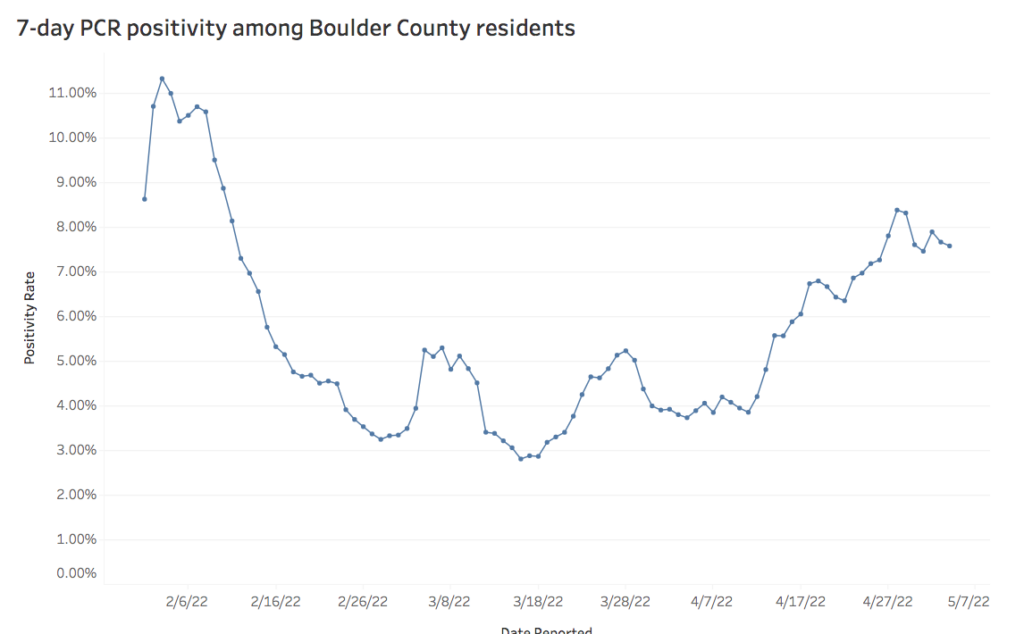 Boulder County COVID stats
186 new cases per 100,000 people (as of Friday, May 6)
7.57% positive tests (as of Wednesday, May 4)
8 current hospitalizations (as of Friday, May 6)
This story may be updated with additional information as necessary.
— Shay Castle, @shayshinecastle
Help make the Beat better. Was there a perspective we missed, or facts we didn't consider? Email your thoughts to boulderbeatnews@gmail.com
COVID-19 Governance Boulder city council city of Boulder COVID COVID-19
Journalist