Boulder's Edie Hooton withdraws from District 10 race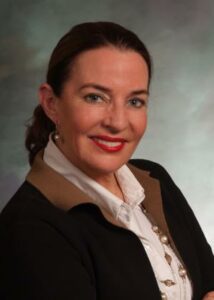 Sunday, July 31, 2022
Boulder's Edie Hooton has withdrawn from the race for District 10 representative. Hooton was seeking her fourth and final term in the Colorado House, and won the Democratic primary after running unopposed.
Hooton broke the news Saturday in an emailed newsletter and Twitter post. The reasons given for her withdrawal were to spend more time with her husband and adult children "and pursue personal interests."
"I've been honored to play a role in codifying reproductive health care rights in state law, passing a red flag law and local control of firearms, improved monitoring and enforcement for air toxins and greenhouse gas emissionsIn this context, the GHG that are released into the atmosphere from the burning of fossil fuels to g..., and funding universal Pre-K school," Hooton wrote.
Hooton was first elected to the District 10 seat in 2016. She intends to finish out her full term, she wrote.
Hooton announced her intention to run for reelection in January. In her Saturday newsletter, she wrote that she planned to withdraw before the June 28 primary, but ballots had already been printed and mailed.
"Understanding the vacancy process and the practical implications for myself and my staff took several weeks," Hooton wrote. "Because I was committed to hosting a fundraising event on July 28th, I chose to wait to share my news until the event was over."
The Boulder County Democratic Party has 30 days to select a new candidate for the fall ballot. The Republican challenger for Hooton's seat is William DeOreo, also of Boulder.
— Shay Castle, @shayshinecastle
Help make the Beat better. Was there a perspective we missed, or facts we didn't consider? Email your thoughts to boulderbeatnews@gmail.com
Elections Boulder County Colorado House Colorado Legislature Democratic Party District 10 Edie Hooton elections
Journalist