Junie Joseph will keep Boulder council seat as she heads to state House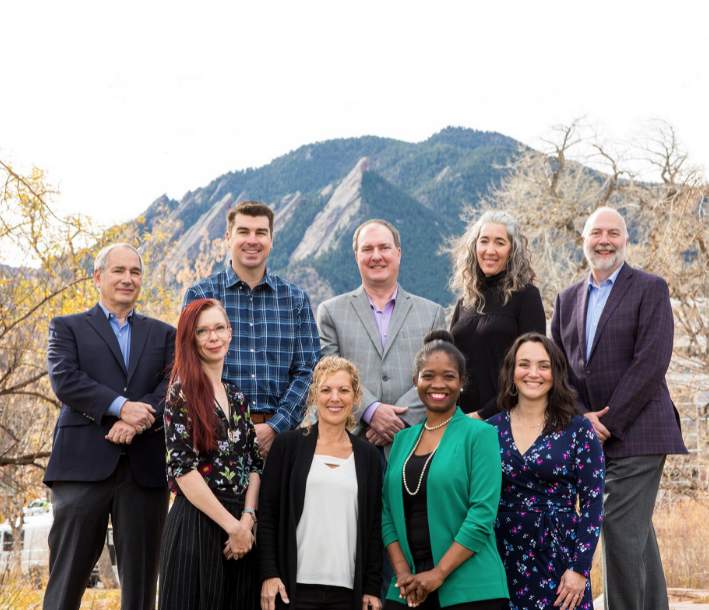 Monday, Dec. 5, 2022 (Updated Wednesday, Dec. 7)
Hi, there. We're trying to raise $10,000 this December to help keep Boulder Beat operational in 2023. Every $1 you give this month will become $4 and keep funding local, independent and reader-supported local journalism. Become a paying subscriber (monthly cost matched 12X) or give a one-time gift (matched 3X) today.
Junie Joseph will not resign from Boulder City Council as she previously stated following her election to the Colorado Legislature, but serve on both bodies through much of 2023.
Joseph, a city council member since 2019, was in November elected to represent HD 10 in the Colorado House of Representatives, replacing Edie Hooton. In a Monday morning interview, Joseph said she intends to serve out the remainder of her term in Boulder.
"I thought resigning would leave this big hole," she said. "I get my mandate from the voters, and they put me in there for a full term of four years. I'd like to honor that as much as I can." 
Joseph's term ends in November 2023, the next city council election. Her term as a state legislator begins in mid-January, meaning she'll be pulling double-duty for about 10 months. Joseph initially planned to resign after the last council meeting of the year, December 15.
"At first I didn't know what the law was," she said. After conversations "with the council and at the Capitol … I found out ultimately there is no law against doing it."
City officials confirmed that nothing in Boulder's charter or code seems to preclude council members from holding other offices.
"Upon first glance, we are not seeing any code provisions that would prevent someone from serving as a council member and having another job as a legislator," city spokesperson Sarah Huntley wrote in an emailed response to questions. "We are continuing to evaluate what protocols or guidelines may be needed to address potential conflicts of interest that could occur with someone filling both roles. As for the state law and provisions, that is a question that should be asked of the state."
Article 5, Section 8 of the Colorado Constitution bars senators or legislators from being "appointed to any civil office under this state" while serving. That does not apply to local offices, according to a memo from the Office of Legislative Legal services.
"Article V§8 does not prevent a member of the General Assembly from holding an elected or appointed office in a local government," it reads. "While these guidelines indicate that a legislator may serve in certain other civil offices, because of the time demands of being a legislator and concerns about the possible appearance of a conflict of interest and the need to refrain from voting when a conflict exists, most legislators decide not to serve in other public offices during their term as a legislator."
Joseph won't be the first to hold two elected offices simultaneously. Senator Dominick Moreno and Representative Jennifer Bacon have served on school boards while serving in the Colorado Legislature.
Before making her decision, Joseph said she had many conversations with her fellow council members and state elected officials. She also wound down her family law practice, giving her more time to focus on her official duties. The legislative session runs from January to May, she noted, so the bulk of the work would be across those five months.
"It's not an impossible thing to do," Joseph said. "Is it going to be easy, no. Nothing in life is easy. I'm committed to the work."
Author's note: This story has been updated to include comment from city officials and guidance from the State Legislature.
— Shay Castle, @shayshinecastle
Help make the Beat better. Was there a perspective we missed, or facts we didn't consider? Email your thoughts to boulderbeatnews@gmail.com
Elections Governance Boulder capitol city council city of Boulder Colorado Legislature state representative