Food banks brace for surge in demand as COVID-era benefits end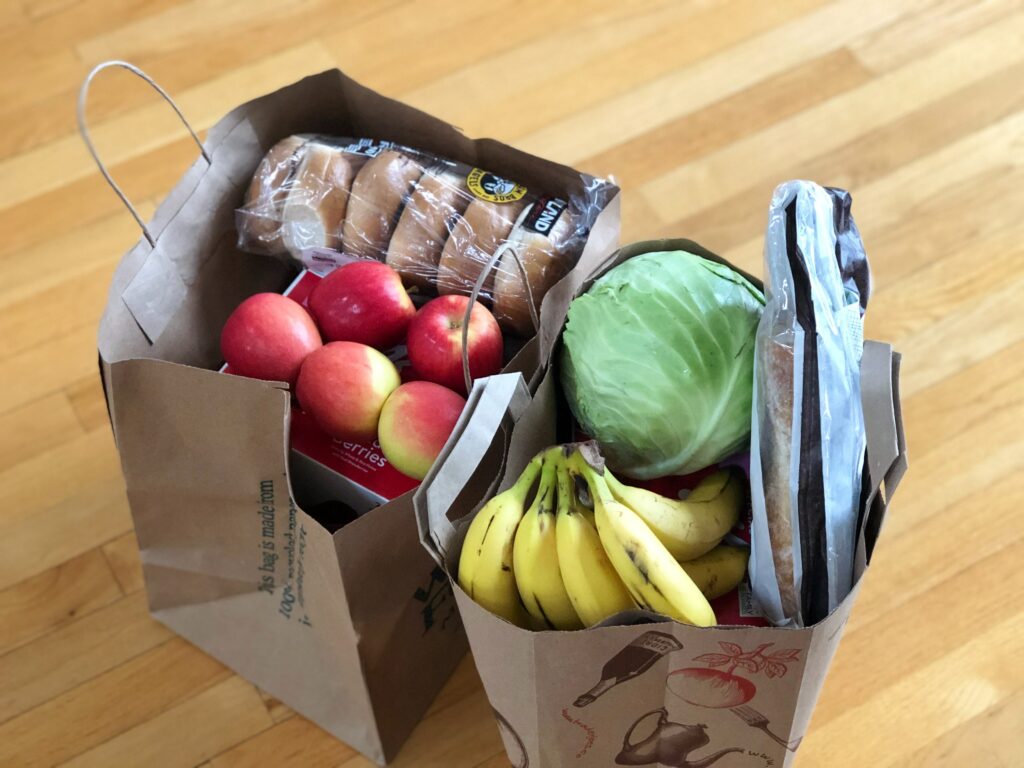 Thursday, March 2, 2023
This story is available to Boulder Beat through the AP StoryShare platform. It was originally posted March 1
By Meg Wingerter
The Denver Post
Colorado's food banks are expecting a surge in demand over the coming weeks as extra pandemic food assistance is cut off.
Since March 2020, people who qualify for the Supplemental Nutrition Assistance Program, formerly known as food stamps, have received the maximum legal allotment for their household size. Starting Wednesday, the program will revert back to its previous formula, based on household income and certain expenses, such as rent and utilities.
The Colorado Department of Human Services estimated the average person receiving SNAP benefits in the state will lose about $90 in assistance per month, for a roughly $53 million monthly reduction overall. In January, monthly payments averaged about $538 per household in Colorado, and about 553,000 people in more than 291,000 households received food assistance.
The "emergency allotments" were supposed to expire when the federal public health emergency ends in May, but Congress opted to end them early. Nearly
30 million people nationwide
will see their food assistance reduced this month. Eighteen states already reduced benefits, affecting about 10 million people.
Erin Pulling, president and CEO of Food Bank of the Rockies, said the organization estimated its costs for purchasing food to share with its 800 partners could rise 20% based on increased need, though it's difficult to project demand.
But while the exact amount is uncertain, the general direction is clear, she said.
"We're hearing a lot of fear, both from people experiencing food insecurity and from our partners," Pulling said. "Our food costs have already tripled compared to pre-COVID."
Food Bank of the Rockies spends about $1.5 million each month on purchasing food, in addition to distributing donated items, Pulling said. The increase in costs has come from a combination of rising food prices, more families reporting need, the decision to offer more fresh produce and relatively low donations from the U.S. Department of Agriculture's commodities purchases, she said.
Allie Hoffman, director of impact and engagement at
We Don't Waste
, said the organization's
mobile markets
have kept hitting new records for attendance in recent months. For example, 231 families sought food at a market in northwest Aurora in February 2022, but 432 did at the same location this February, she said.
We Don't Waste partners with grocery stores, schools and other organizations that have excess food that's usable but otherwise would be thrown out.
"We're, admittedly, pretty nervous because we had already seen an increase in demand," she said. "We're working hard to get more donors and get more food."
Visitation is up 40% at Harvest of Hope's food pantry in Boulder, officials wrote in a
late February press release
. The executive director of Emergency Family Assistance Association
told Boulder City Council in December
that its food bank, which serves Boulder County, was serving more people than at any point in its 100-year history.
"Over the last 6 months, EFAA's food bank is receiving 50 percent more visits than this time last year," Julie VanDomelen wrote in an email to city council members in mid-February. "The tsunami of evictions, economic stress and food insecurity predicted during Covid is in fact arriving now, just as Covid support programs begin to wind down."
SNAP currently provides over $5 million in food assistance each month to over 20,000 people in Boulder County, according to Harvest of Hope officials. Benefits are doled out at the beginning of each month; business at the pantry picks up as the month wears on and money runs out for their clients.
The best thing people interested in helping their neighbors can do is to donate money, Pulling said. Because the food bank purchases 15 truckloads of food each week, it gets bulk rates and can buy much more for each dollar than an individual could at their grocery store, she said.
Hoffman said that while most of the food We Don't Waste distributes is donated, the organization needs cash to keep its trucks and warehouse running. People can also help by volunteering to help move food and by calling their state and federal representatives to urge they invest more in anti-hunger programs, she said.
Legislative help in the works
"I'm really proud that our state leaders acted so quickly," she said. "This is a food crisis."
That's the same amount the program received in 2022, but down from $5 million in 2020 and 2021, she said. In the two years before the pandemic, it received $500,000 or less.
Both bills are still in their respective appropriations committees. They would have to pass the committees and both houses, then secure the governor's signature before taking effect.
Most severe for elderly, disabled
Elissa Hardy, director of client services at Hunger Free Colorado, said the impact of the end of the pandemic aid will be most severe for older people and those with disabilities, because of the way the food assistance program counts income from Social Security. She advised anyone facing hardship to reach out to Hunger Free Colorado or another nonprofit for advice on which expenses they can claim, to increase their monthly allotment.
Losing some food assistance money has an impact on people's physical and mental health, both because they may worry about how to make ends meet and because they lose some independence, Hardy said. Food pantries are a valuable resource, but recipients have to work around their hours and accept whatever is available, even if it's not what they'd prefer to eat, she said.
"If you have a SNAP (earned benefits transfer) card, you can use that to go into a store and buy food," she said.
Hoffman said those aren't bad ideas, but there's a limit to what individual families can do. Food insecurity needs solutions at multiple levels, with more federal and state funding to supplement the work local nonprofits do, she said.
"Sometimes you can't do more with less," she said. "You can only do less with less. This is not a moral failing on the parts of these families."
Shay Castle contributed local reporting. This article has been updated from its original version to include visitation statistics from Harvest of Hope.
COVID-19 Colorado Department of Human Services COVID EFAA food bank Food Bank of the Rockies food insecurity hunger Hunger Free Colorado SNAP
Journalist