E-bike incentives starting soon in Boulder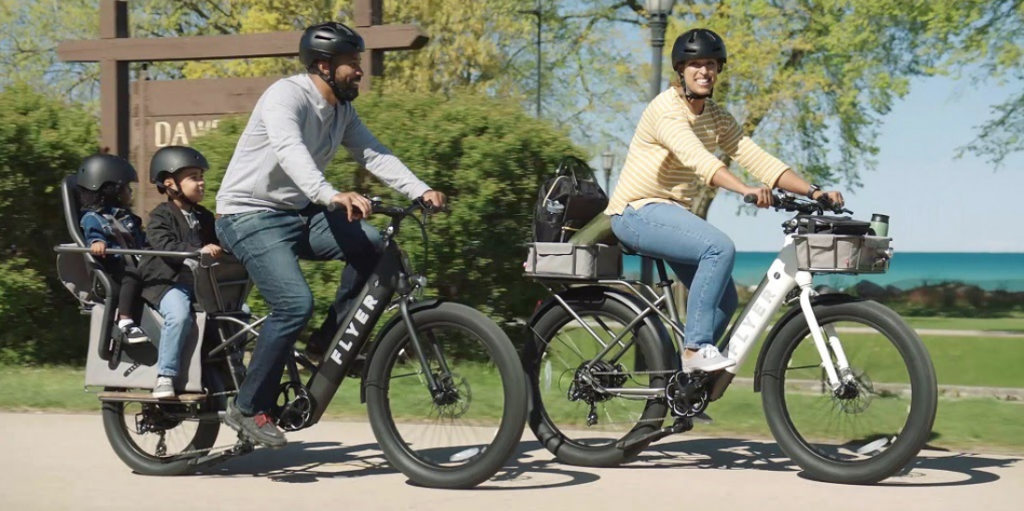 Saturday, May 20, 2023
By Ray Keener
Boulder County bike shops and the next wave of local e-bike buyers are eagerly awaiting the launch of the City of Boulder's E-Bike Incentives rebate program, scheduled for July. The incentives will provide those living in the city of Boulder with a discount voucher to cover part of the cost of an e-bike bought from a participating bike shop.
Vouchers will be available for commuter e-bikes and e-cargo bikes. Currently, the discounts are slated to provide standard vouchers of $300 for class 1 (powered up to 20 miles per hour) and 2 (same, but adds a throttle) e-bikes and $500 for e-cargo bikes. Income-qualified buyers can get an even bigger discount: $1,200 for regular e-bikes and $1,400 for e-cargo bikes.
Class 3 bikes that can power up to 28 mph and e-mountain bikes will not be subsidized in the program as currently formulated. Modification of dollar amounts and qualifying standards may be implemented before the program launches.
The 2023 incentives are funded by the city's Climate Tax and supported by a partnership with Community Cycles. Consumers can apply here for a voucher, for use in any participating Boulder County e-bike retailer. In the initial rollout, vouchers will be limited and grantees will be chosen by lottery.
The Boulder program is modeled after the successful Denver rebate program, launched in Spring 2022. APTIM, a Baton Rouge-based energy equity company, is implementing the record keeping and income qualification processes in both cities.
Sue Prant, Community Cycle's executive director, began working with local shops to define a successful program after the passage of the city's 2A climate tax initiative in November 2022.
"We needed to make sure the program was easy for the shops to implement," she said. "We did a focus group with shop owners and their main concerns were, 'What bikes will be covered and how soon do we get paid back?'"
Prant sees the benefit to providing vouchers for multiple income levels of e-bike buyers.
"These aren't intended for your serious e-bike person," she said. "It's more for a little older rider who does short trips by car; hopefully this discount gets them to buy in. We also believe it will help low-income people utilize this less-polluting, lower-cost form of transportation."
Boulder Mayor Aaron Brockett, who's been riding his Giant Quick-E class 1 e-bike for the past two years, sees a win for all concerned.
"We're really excited to offer this program to Boulder residents," he said. "Besides being better for the environment, e-bikes are incredibly fun."
"I particularly appreciate that Council included the larger subsidies for lower-income folks. Typical e-bike prices of $2,000 and up can be hard to afford."
Now that the bike industry's pandemic-related inventory shortages have been solved, shops are hoping that the city program launches as planned in July. While they all appreciate the potential boost to their businesses, consumers have been holding off waiting for both the city and state incentives.
Tina Moses owns and operates two e-bike-specific shops, Pedego of Boulder and Golden. She cited an example of the downside of the delay between announcing and implementing the rebate.
"Two people who came in Saturday really wanted to get e-bikes for the parents and let their kids use the car," she said. "They told me, 'We're ready to buy but we're going to wait and see about the rebate.'"
And the program's early announcement and delays in implementation have put a damper on sales at Boulder's Full Cycle as well, co-owner Russ Chander said.
"Absolutely people are holding off. Why would you pay full price now if you can wait a couple months and save significant money?"
To add to consumer confusion, the State of Colorado passed their own incentive program on May 11, with implementation planned for Spring 2024. Rather than direct rebates to the shops, the state program is based on providing quarterly tax rebates. This places the burden on shops to wait up to three months to receive a $500 credit, while the consumer gets an immediate $450 credit.
Dominique Gomez, deputy director of the Colorado Energy Office, pointed to TABOR as the restriction in how the state can compensate shops.
"For the legislature to create a tax credit is easier, it's a different pot of funds," she said. "With TABOR in place, it's much more difficult to find funding for a grant program than a tax credit."
Chandler and other Boulder shop owners were less enthusiastic about the state program.
"It's burdensome to the cash flow of smaller shops and e-bike-only shops," he said. "That being said, we'll take advantage of anything that drives customer demand."
He and Moses are glad that Boulder's program ties rebates to local bike shops.
"Consumers are way better off choosing a major brand through a shop rather than some questionable quality internet bike with no local support," Chandler said.
"Anything that gets people out of their cars is good," Moses said. "That little push from the rebate can motivate them and we much appreciate the city providing it."
— Ray Keener is Boulder Beat's bike correspondent. He opened a bike shop in 1975 and has enjoyed many industry roles since. Keener is currently Retail Editor of Bicycle Retailer magazine/website and manages projects at PeopleForBikes. Locally, he volunteers with Community Cycles and does bike fits on Saturday mornings.
Transportation bike shops bikes Boulder city of Boulder Colorado Energy Office Community Cycles cycling Denver e-bike Full Cycle Pedego Ray Keener rebates refunds TABOR tax credit transportation
Journalist