A People's History of The People's Republic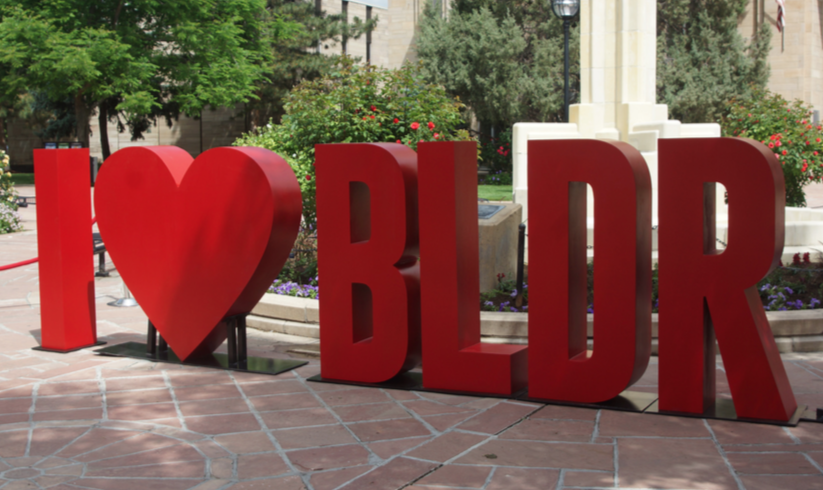 Saturday, June 17, 2023
A version of this article was originally published June 12 in Yellow Scene. It is available to Boulder Beat through the AP StoryShare platform
By Doug Geiling
Yellow Scene Magazine
Content warning: The following contains graphic descriptions of violence at the Sand Creek Massacre
The People of the Sky
Around 1825, on the vast expanse of plains east of the Rocky Mountains, a baby boy was born. His parents soon noticed his tendency to reach for dried buffalo meat with his left hand, so they named him Niwot, or Left Hand. Left Hand's people called themselves the Hinono'ei, which means "Our people." Their allies, the Cheyenne, called them Hitanwo'iv, or "People of the sky." Today they are called the Arapaho.
Left Hand stood over six feet tall with a muscular build as a young man. He had a gift for learning languages. In addition to several other native languages, Left Hand became a fluent English speaker, learning from the mountain men that his people traded with. His mind was geared towards reason and compromise over conflict. His patience was legendary.
By the mid-1840s, Left Hand and his people had entered an apocalypse that threatened their survival. The trickle of lone whites who ventured their way across Arapaho land in the year of Left Hand's birth had become a horde that grew exponentially. The whites brought with them invisible death in the form of diseases that Left Hand's people had no immunity against. By 1850, the Southern Arapaho had lost two-thirds of their people to disease.
While the Arapaho dwindled in numbers, so did the bison from which their existence depended. Pioneers and soldiers laid waste to the prairie and its natural bounty, killing the bison by the millions.
When gold was discovered on the edge of Colorado's mountains in 1858, the whites who flooded into the territory no longer passed through but came to stay. Their numbers exploded.
Left Hand, now a young chief, understood the power dynamics of the situation. He knew his people lacked the numbers to expel the white horde by force. Many of his young warriors failed to understand this or didn't care. Left Hand worked as hard to keep his warriors at bay as he did in his tireless efforts to negotiate with his white counterparts.
By 1858, Left Hand knew his people's survival depended on transformation. It was far from his desired choice, but he was a realist who knew that the white man was here to stay.
Two Days in November
After a long journey east to investigate if farming would work for his people, Left Hand and his family, to great dismay, found a group of gold prospectors encamped on his traditional winter grounds at the opening of Boulder Canyon.
After much deliberation among his band, Left Hand allowed the miners to stay that winter so long as they agreed to leave come spring. The miners agreed, but within three months broke their word. When they struck gold in the hills above their camp, they immediately founded the new city of Boulder right on top of the land of Left Hand's people. Left Hand moved his winter lodge north.
Things worsened from there as Left Hand and his compatriots tried to manage a fruitless engagement with a revolving door of white men in Denver with varying degrees of competence and inconsistent objectives. The whites in Denver suffered from a lack of clear direction as their outpost was a world away from Washington, which would soon become distracted with a bloody civil war.
By 1863, with the bison disappearing rapidly, Left Hand's people began to starve. He briefly lost control of some of his warriors who unleashed a series of attacks on the settlers. They killed and scalped several dozen men and took women and children captive. While their bounty from these raids may have provided some temporary rations, in the long run, as Left Hand feared, it would be their undoing.
These attacks gave Colorado Territorial Governor John Evans and his lead military man, Colonel John Chivington, the pretext they wanted to, as they put it, "chastise" the Indians.
While Evans continued to deceive and confuse the chiefs, Chivington raised a local militia including "Company D" from Boulder. In the fall of 1864, the Cheyenne and Arapaho were essentially tricked into congregating many of their people into a camp at Sand Creek where they were told they would receive much needed government annuities before winter set in. The chiefs really had little choice but to show up if they wanted to save many of their people from starvation that winter.
As the Indians arrived by the hundreds in late November, Chivington marched his nearly thousand-strong militia out of Denver to the southeast. The militia fell upon the Indian camp at dawn on November 29, 1864 with a sickening fury, first firing into the bodies of Cheyenne women who had just risen to prepare the camp for the day.
When gunfire erupted, some of the men frantically emerged waving white and American flags. Despite this, Chivington and most of his men — some did refuse to engage — continued to fire. It is said that the legendary Cheyenne Chief White Antelope simply stood with his arms folded in front of him singing the Cheyenne death song.
The slaughter went on for six hours, with soldiers using knives to dispatch anyone their firearms had not killed. When the bodies stopped moving, Chivington and his men were still unsatisfied, so they mutilated them, moving from one to another, cutting off body parts to take back to Denver as trophies.
Records still vary, but between 150 and 250 people would lay dead, many of them children, very few of them warriors. Left Hand was inside the camp with his family when it came under attack. There is no account of his own actions during the massacre, but his wife and children were killed. It is believed that Left Hand was severely wounded but was carried away from the camp by some of his men in the night only to die a short time later. The great Native American Arapaho chief was only about forty years of age.
While Chivington and Evans had their share of supporters, most people in the nation were disgusted and horrified by the massacre. Three separate congressional investigations all concluded the attack to be entirely unjustified and abhorrent. Evans was forced to resign his governorship, and Chivington was relieved of military command, but neither of these two were criminally prosecuted despite the protestations of many — native and white alike.
The massacre would finally cause the remaining chiefs to give up on the whites. They would be engaged in a guerilla war for the next two decades, the remainder of their people ultimately pushed into reservations in Oklahoma and Wyoming, where many of their descendants remain today.
Emergence
Tom Aikens and his group of gold miners who betrayed Left Hand at the mouth of Boulder Canyon in 1859 founded the city of Boulder. That winter, as Left Hand moved his camp north, the miners plotted out 4,000 lots on Left Hand's land and put them up for sale. Boulder's growth was slow at first, but it gradually established itself along Pearl Street as a typical western mining town.
The University of Colorado opened to an initial class of 47 students in 1877 with the construction of the iconic Old Main as the first lecture hall. At the time, Old Main was like a lost castle plopped onto the high prairie. In an early sign of Boulder's coming progressivism, the university hired a woman, Mary Rippon, as one of its first professors.
A group of Texans brought the Chautauqua movement to Boulder in 1898. "Chautauquas" were open forums and speeches on intellectually stimulating ideas.
During this era, several former Black slaves or their children moved west and settled in Boulder. Oliver Toussant Jackson, son of former slaves from Ohio, bought a nearby farm, built a home, and started two restaurants in Boulder before founding the all-Black Colorado settlement of Dearfield.
By the First World War, Boulder had successfully completed its transformation from gold mining into a blossoming university town mostly characterized by free thinkers and new ideas. The town did have its turn with the Klan in the 1920s. That was an unfortunate episode of Colorado's history and sadly not unique to Boulder.
The Beautiful Haven
Isabella Bird was a pioneering 19th century adventure travel writer. The Englishwoman came through Boulder at age 42 in 1873, was unimpressed with the infant dusty town at the time, and headed up the hill to Estes Park. There she met and became smitten with one-eyed outlaw Jim Nugent. Together, they climbed to the summit of Longs Peak via the classic Keyhole route.
Bird's collection of letters from her Colorado trip was published in 1879 as "A Lady's Life in the Rocky Mountains." It was an instant best seller. It was also a tourist draw, helping to make Boulder the first gateway to the Colorado Rockies in a new American West.
In the early to mid-1900s, tourists would stop on the way up the canyon to gander at the Perfect Spruce, a gigantic tree with a symmetrical shape standing near the far bank of Boulder Creek. Images from a hundred years ago show the enormous tree standing perhaps 200 feet, towering above the less perfect trees around it. It stood until the 1990s. By then, it was no longer an attraction as its perfect shape had long deteriorated due to old age before it finally fell.
From an early date, the people of Boulder recognized the value of their city's natural beauty, and they would implement at times controversial policies to maintain a balance between the city's development and the integrity of its natural surroundings. As locals know well, these policies in recent years have helped make Boulder real estate some of the most expensive in the West.
I discussed this with long-time Boulder resident Tom Fowler, of Fowler Real Estate Group. Fowler moved to Boulder as an infant with his family in 1955. After arriving in town Fowler's father opened their real estate office on a dirt road that became 28th Street. Fowler described how the flow of traffic on the Boulder-Denver Turnpike has reversed with more commuters now driving into Boulder in the mornings from Denver.
The Emerald City
Bob Ditlow and Billy Hoke don't know each other, but they have remarkably similar stories. Both grew up in military families and, for different reasons, found themselves in Boulder in the late 1960s, a time and place of incredible energy and change.
Hoke moved to Boulder in 1969 from Aspen and landed in the middle of the city's music scene. I spoke with Hoke at his business, The Boulder Drum Shop.
"One of the first things I did when I moved here is I got on the Rolling Stones crew as stage security for a show up in Fort Collins," he said. "I went up there and Mick (Jagger) took me under his wing and made me smoke hash with him for a couple hours."
Hoke went on to reminisce about playing drums with Todd from Big Head Todd and the Monsters or getting the chance to do some session work at the Caribou Ranch Recording Studio up in Nederland. During our conversation, Hoke rattled off numerous big-name musicians who have, at one time or another, called Boulder home, like Joe Walsh, Stephen Stills, Dan Fogelberg and Michael Clarke of The Byrds, among others.
Ditlow first moved to Boulder from Colorado Springs in the fall of 1968 as a freshman music major at the University of Colorado. Arriving on the CU campus was a culture shock for Ditlow who grew up the son of an army sergeant. But Ditlow was, and still claims to be, just a "kid chasing windmills." The following is how Ditlow described his first day at CU:
"We got past the engineering building, and there was this guy on a literal soap box in a white sheet preaching about the end of times. Then we walked up to Norlin Library, and there must have been a hundred people in a lotus position. Now, my parents were freaking out, but I'm thinking this is the 'Emerald City.' Then we walked up to The Hill across Broadway, and we saw all the Hare Krishnas in their orange outfits. I'm lovin' it! This is a different world. It was amazing. This is where I belong."
By the start of the 21st century, Boulder had fully blossomed into the scientific, technological, media and cultural hub that it remains today. For better or worse, the city has come light years from its first days as a rough frontier mining town.
Uncategorized Arapaho Associated Press Boulder Boulder Canyon Boulder Drum Shop Chautauqua Cheyenne Chief Niwot city of Boulder Fowler Real Estate Group gold history John Evans Left Hand Mary Rippon mining Old Main Pearl Street Rocky Mountains Sand Creek Massacre University of Colorado Yellow Scene Magazine
Journalist