City of Boulder Ballot Issue 2A: City Sales and Use Tax Extension (and arts funding)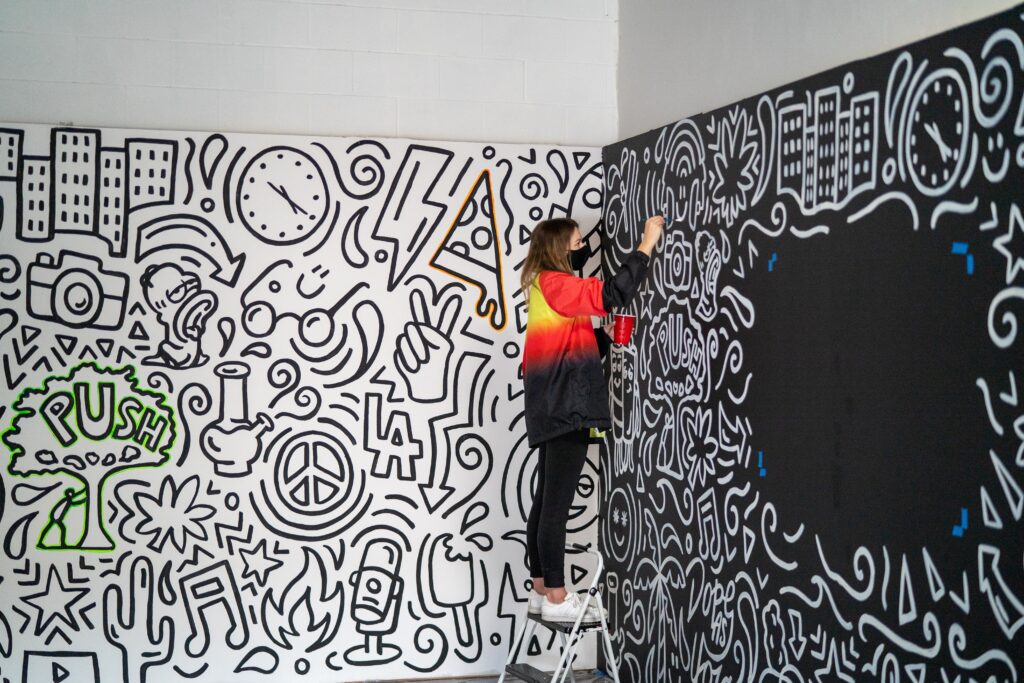 Wednesday, Oct. 11, 2023 (Updated Oct. 18)
Ballot language
WITHOUT RAISING ADDITIONAL TAXES, SHALL THE EXISTING 0.15 CENT CITY SALES AND USE TAX FOR GENERAL FUND PURPOSES, APPROVED BY THE VOTERS BY ORDINANCE 7300, BE EXTENDED BEYOND THE CURRENT EXPIRATION DATE OF DECEMBER 31, 2024, UNTIL DECEMBER 31, 2044, WITH THE REVENUE FROM SUCH TAX EXTENSION AND ALL EARNINGS THEREON BE USED TO FUND SERVICES AND PROJECTS AS FOLLOWS:
50% FOR FIRE AND EMERGENCY RESPONSE SERVICES, PUBLIC SAFETY SERVICES, HOMELESSNESS SOLUTIONS AND SERVICES, PARKS, AND OTHER GENERAL FUND PURPOSES;

50% FOR ARTS, CULTURE, AND HERITAGE PURPOSES; INCLUDING DIRECT AND GRANT FUNDING FOR ARTS AND CULTURE NONPROFITS, PROFESSIONAL ARTISTS, ARTS EDUCATION, VENUES AND WORKSPACES, PUBLIC ART, AND MULTI-CULTURAL PROGRAMS;
AND IN CONNECTION THEREWITH SHALL ANY EARNINGS FROM THE REVENUES FROM SUCH TAX EXTENSION CONSTITUTE A VOTER APPROVED REVENUE CHANGE AND AN EXCEPTION TO THE REVENUE AND SPENDING LIMITS OF ARTICLE X, SECTION 20 OF THE COLORADO CONSTITUTION?
What it means
Should Boulder keep paying a sales tax, but dedicate half the revenue to fund arts and culture, for the next 20 years? The other half will continue to go into the city's general fund. 
More about this tax
This sales tax pays for the city's essential operations — police, fire, IT and security, administration, etc. — as well as a portion of other departments such as parks and recreation, housing and human services and arts.
In 2025, this sales tax is projected to bring in $7.1 million in revenue. City finance staff is estimating an average of $7.5 million in revenue in each of the next five years.
How did we get here?
A successful citizen petition would have asked voters to extend and dedicate 100% of this sales tax revenue for arts and culture. At the same time, the city was seeking an extension of the sales tax, with 100% of the revenue remaining in the general fund.
This was a compromise, supported by a majority of City Council members.
How much will this increase funding for arts and culture?
The 2015 Community Cultural Plan set a goal of increasing arts funding to $2 million by 2024. Thanks to numerous increases by the City Council in recent years (including $1 million in federal COVID recovery funds), that funding goal was met.
The 2024 recommended arts budget is over $2 million. This ballot measure would increase that to either $5.5 million (by adding the new tax revenue to the existing budget) or to about $3.6 million (by replacing current funding sources with this new, dedicated tax revenue). That budget decision will likely be up to future councils.
This news doesn't write itself. Throw us some cash if you've got it, so we can keep this community news source free for all.
Why you might want to vote for this
This is not a tax increase; you're already paying it. Consideration of whether or not to keep paying it can be broken down into two parts, based on what it pays for: general funds or arts funding.
General fund
As mentioned, the city's general fund pays for critical, day-to-day operations of the city government. This sales tax is a small share (3.6%) but adds up to millions of dollars. Without it, staffers project a deficit (that is, spending more money than the city is taking in).
Arts funding
Despite the tenfold increase in arts spending since 2015, advocates contend that the arts remain underfunded in Boulder, particularly when compared to other cities. Even with an expanded budget, arts funding represents less than 1% of city spending.
Furthermore, the funding goal identified in the 2015 plan was not adjusted for inflation. The plan is also a decade old; funding needs have grown since that time.
Spending on arts can generate more tax revenue. According to a 2017 study, the arts generated $2.2 million in sales tax for Boulder, roughly 10 times what the city spent on arts and culture that year. (Critics note the fuzziness of such reports, and a more recent study of spending found that the arts generated $1.4 million in sales tax in 2022 — less than the city's investment that year.)
Much of the city's funding is distributed via a competitive grants process. This unpredictability makes it difficult for organizations to create and maintain stable budgets.
The arts budget does not have any dedicated source of revenue. That means funding for the arts can be (and has been) decreased when the city finds itself short on cash. This measure would establish a stable, dedicated source of revenue for arts and culture programming and organizations, alongside a sizable increase in the amount of money available.
Why you might not want to vote for this
The city is generally trying to move away from dedicated funds; that is, money that can be spent only on certain things. It limits flexibility, particularly in times of economic crisis. Roughly 68% of the city's total revenue is dedicated; 54% of sales tax revenues are. 
As staff noted in budget discussions this year: "One of the reasons the General Fund is constrained is from the historical use of dedicated revenues, or taxes, created for limited, specific purposes to fund certain areas, such as open space, parks and recreation, transportation, and climate action. While dedicated funding may be a successful method to generate community interest and galvanize support, it restricts future opportunities to react quickly to changing community needs and interests, and, as we learned during the pandemic, makes resilience in economic downturns more challenging."
The general fund is particularly important because it pays for so much of the city's core functions. Many (but not all) of these services are things a city cannot operate without. 
Restricting funds in this way would further limit Boulder's ability to change its spending priorities. According to finance staff projections, the city would have capacity for $500,000 in new spending total over the next five years.
The extension is for 20 years; that's two decades with less money to start new programs, fund new services or even to shift current spending — regardless of what voters might want to spend their tax dollars on.
Sales tax, while it captures revenue from tourism, is also considered a regressive tax. It is applied to food and other basic necessities; people with lower incomes end up spending a greater share of their earnings on things they need to live.
Other considerations
If you disagree with the dedication of these funds, or just don't want to pay for arts and culture stuff, there is one more year to extend this tax before it runs out. Revenue will still be collected through the end of 2024.
Who is supporting?
An official issue committee, Yes on 2A, was formed to advocated passage of this measure. As of Oct. 9, Yes on 2A had raised $23,640.38 and spent $15,162.18, according to campaign filings. 
Advocacy group Arts for Boulder is also supporting 2A, as are a number of arts organizations. Non-arts endorsers include arts advocacy organization Create Boulder, Boulder Weekly (whose publisher is a Create Boulder board member), Daily Camera, Boulder Progressives, Boulder Chamber, PLAN-Boulder County, Boulder County Democratic Party
Who is opposing?
There is no formal opposition to this measure. Objections were raised by council members Nicole Speer and Mark Wallach, and city staff also raised concerns about the restriction of general fund revenue prior to the measure's placement on the ballot. 
Boulder County Republicans have endorsed a no vote on this measure (they are opposed to all the tax extensions on this year's ballot.)
Election stories take hours of work: researching, attending public meetings, checking campaign records. If you value this in-depth information, please consider paying for it.
This article has been updated to include results of the more recent economic impacts study.
— Shay Castle, @shayshinecastle
Elections arts arts and culture Arts for Boulder Boulder budget campaign finance city of Boulder Create Boulder election 2023 elections general fund sales tax tax extension taxes
Journalist