In pursuing balanced budget amid cash crunch, siloed spending limits Boulder's options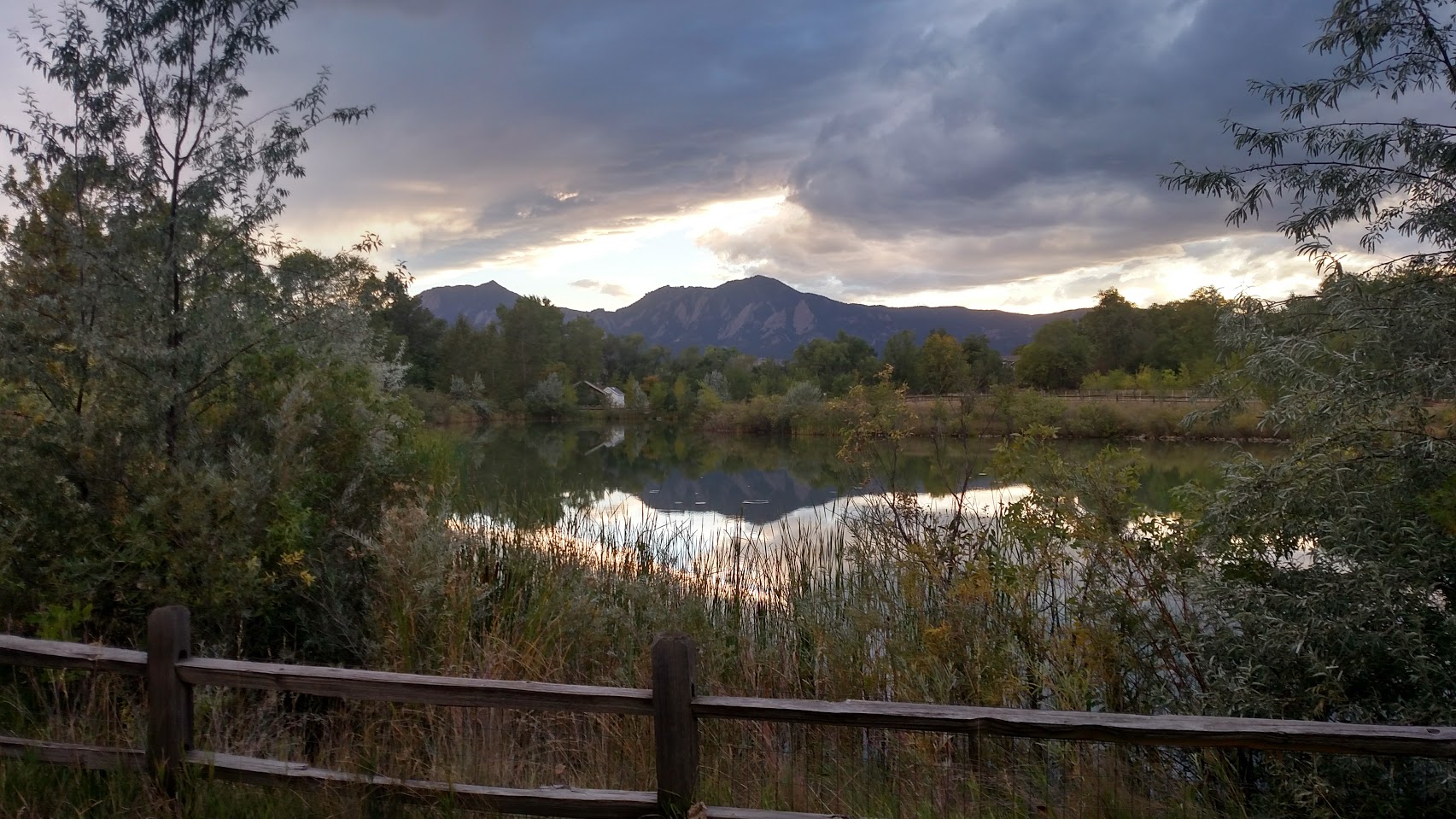 Saturday, June 13, 2020
In stripping $30 million from planned 2020 spending, Boulder faced many challenges: how to save as many jobs as possible, how to stay true to its pledge of racial equity, how to keep the city running amid both a pandemic and a cash crunch.
Another obstacle stood in the way, too: The fact that most of Boulder's budget is bound to certain expenditures. Sixty-two percent of all revenue is "dedicated," or earmarked for approved purposes only, according to city finance staff. Legally, those dollars can't be used for anything else.
Some examples include the 0.25 cent sales tax fund that pays for parks and recreation and transportation, or the sugary beverage tax that brings in money for health equity efforts.
Entire departments are fueled by source-specific revenue. Open space and mountain parks derives 98% of its budget from dedicated sales tax; transportation gets its money from a dozen different particular places.
Just 38% of Boulder's budget is discretionary, and it all flows through the general fund and the newly spun out government capital fund to cover the city's basic operations (and much else).
There are pros and cons to the approach, both for functions dependent on dedicated revenue and all the rest that fight for remaining dollars. Boulder has recently begun debating the advisability of having so much of the budget tied up amid slowing sales tax growth — a process accelerated by steep declines as COVID-19 all but shut down the economy for two months.
"People often think if we give dedicated revenue they will always have revenue and it will be more stable," said Kara Skinner, Boulder's assistant director of finance. And while that's true when financial times are good, "when things go down, they have to cut."
Dedicated revenue by department
Based on 2020 approved budget
Open Space & Mountain Parks: 98% dedicated revenue, Less than 1% general fund
Public works – Transportation, Utilities, etc.: 96% dedicated, 4% general fund
Planning & development services: 86% dedicated, 14% general fund
Parks & recreation: 84% dedicated revenue, 16% general fund
Community vitality: 78% dedicated, 20% general fund, 2% government capital fund
Housing and human services: 55% dedicated, 45% general fund
Library + Arts: 49% dedicated, 51% general fund, 4% government capital fund*
Finance: 40.5% dedicated, 59.5% general fund
Climate initiatives: 34% dedicated, 66% general fund
Innovation & technology: 27% dedicated, 49% general fund, 24% government capital
Fire-rescue: 6% dedicated (Community, Culture and Safety tax paid for the relocation of Fire Station No. 3) 94% general fund
City attorney's office: 4% dedicated  96% general fund
City clerk's office: 100% general fund
City council: 100% general fund
City manager's office: 100% general fund
Communication: 100% general fund
Municipal court: 100% general fund
Human resources: 100% general fund
Police: 100% general fund
*Library and arts budget equals more than 100%. I'm not positive, but I believe this is related to funding for capital projects.
Not all dedicated dollars were dictated by voters. Some reflect state, regional and federal grants, as in housing and human services. Many departments largely pay for themselves through fees for service, like utilities or parking (which contribute to public works and community vitality, respectively).
Those types of sources should be relatively stable: So long as the service continues, the money keeps rolling in. That hasn't been true during the pandemic. The library closed to patrons, recreation centers shut down and programs were cancelled, decimating revenue.
"This was an unusual situation where a lot of the reductions were influenced by this reality of closures and not being able to provide programs," Skinner said. "It makes sense to have savings there. You don't want to pay people to do nothing."
Parks and rec had its 2020 budget reduced by $5.75 million, nearly one-fifth. Eighteen percent of staff were laid off, and a further 12% of vacant positions will not be filled.
Budget cuts by department
Based on 2020 approved budget
Human resources: $997,281 (21.6%)
Parks & recreation: $5,753,559 (19%)
Planning & development services: $1,151,045 (18.6%)
Innovation & technology: $2,307,085 (16.5%)
City manager's office: $473,272 (15%)
Communication: $325,356 (14.9%)
City clerk's office: $148,118 (14.8%)
Housing and human services: $2,633,266 (12.2%)
Climate initiatives: $677,815 (10.6%)
Municipal court: $204,814 (8.9%)
Open Space & Mountain Parks: $2,042,804 (7.2%)
Community vitality: $871,059 (7%)
Finance: $795,568 (6.7%)
Arts and Library (5.6%)
– Arts: $105,102
– Library: $920,440
Police: $1,433,447 (3.7%)
Public works (3.6%)
– Utilities: $644,405
– Transportation: $2,545,641
– Support services: $2,443,740
City attorney's office: $141,415 (3.6%)
City council: $6,400 (1.4%)
Fire-rescue: $267,485 (1.2%)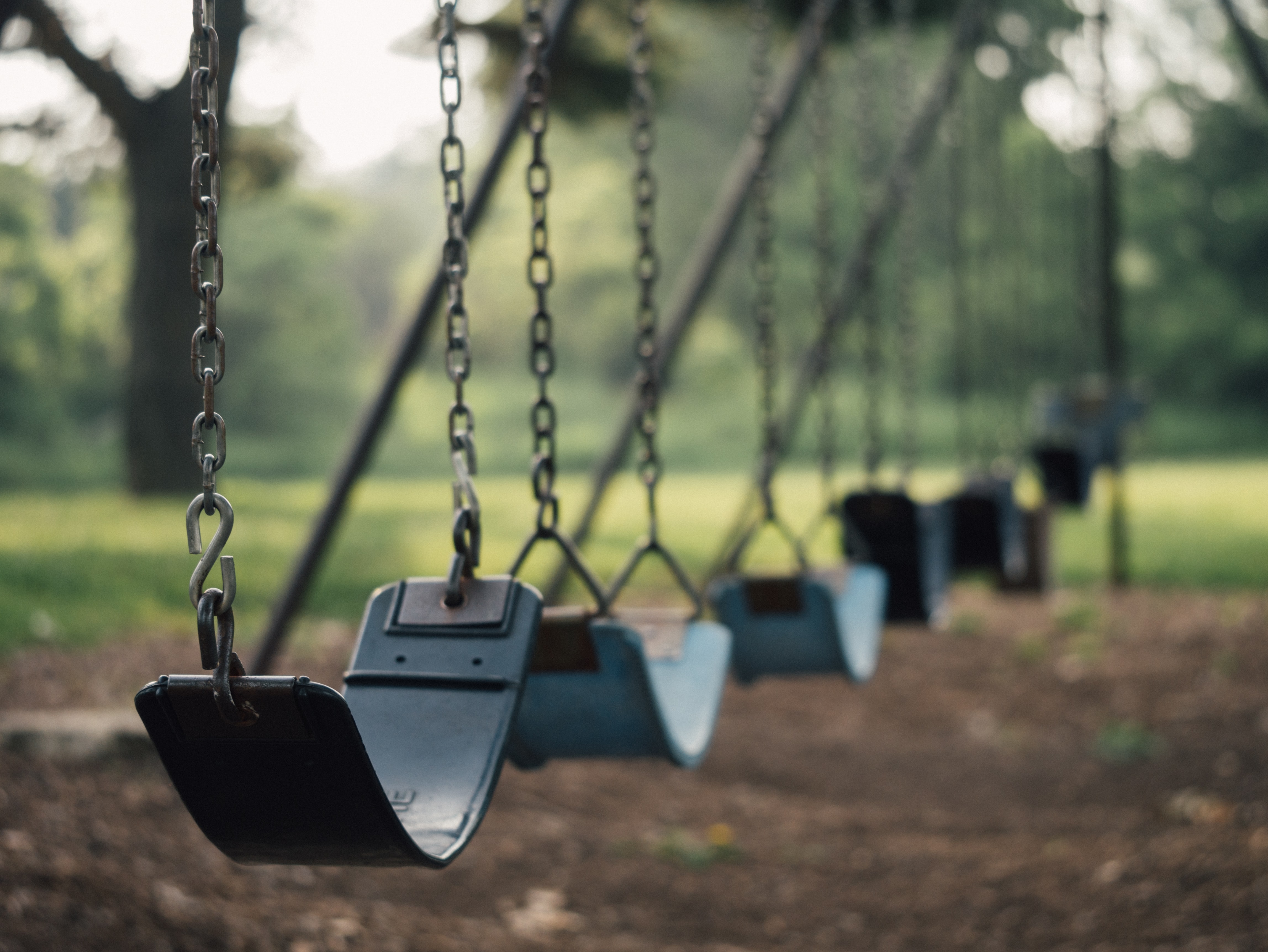 Most often when council is talking about dedicated funds, they mean voter-approved spending. And those are most often sales tax. Excluding utilities, 48% of all city dollars come from sales and use tax.
That makes the budget particularly vulnerable in economic downturns. When people stop buying goods and services, city coffers dry up. Sales tax revenue slid by 5% in March, compared to 2019, and was down 6.9% in April, the first full month of government-mandated business closures.
Slumps are particularly painful for those departments who rely on dedicated sales tax because, when revenue takes a dive, they have no choice but to cut.
"If I'm a sales-tax dependent fund like open space and my revenue goes down by $2 million, I have to cut $2 million," Skinner said. "They have to balance their budget. They have to live within their revenue."
There's more flexibility within the general fund. If council wanted to pull from cops to pad housing and human service's bottom line, they could. (Some residents are asking them to do just that as Boulder pursues police reform.)
Council could use general fund dollars to shore up depleted dedicated revenue. But that's a hard sell, given how many departments rely on it.
Every department got some general fund cash in 2020, and it was the sole source of funding for seven departments. It also pays for the city's most essential functions — cops, courts, firefighters — services that can't be abandoned or outsourced.
"We're the only people doing that," Skinner said.
During a significant downturn, the general fund is stressed, too: 42% of its cash comes from sales tax. Finance staff and economists this week projected the fund may lose up to $22 million.
Read a live-tweet thread from Tuesday's financial update
Boulder's new prioritization process, Budgeting Resilience for All, attempts to focus spending on what is most critical to keeping the city running. There are four categories —  Essential, Important, Helpful, Amenity — that expenditures are sorted into, based on whether or not the city can function without them, if they serve health and safety, how they reflect community values and if they are provided by other entities, such as area nonprofits.
Each department is responsible for classifying its own employees and the functions they perform.
Departmental breakdown, Budgeting Resilience for All
City attorney's office: 100% essential
Municipal court: 100% essential
Fire-rescue: 94% essential, 6% important
Utilities: 86% essential, 14% important
Police: 78% essential, 20% important, 1% helpful
Transportation: 73% essential, 15% important, 13% helpful
City clerk's office: 67% essential, 33% important
Finance: 59% essential, 22% important, 20% helpful
Public works – support services: 56% essential, 15% important, 26% helpful, 3% amenity
Planning & development: 25% essential, 59% important, 13% helpful, 4% amenity
Innovation & technology: 18% essential, 76% important, 7% amenity
City manager's office: 17% essential, 33% important, 28% helpful, 22% amenity
Open Space & Mountain Parks: 12% essential, 38% important, 42% helpful, 9% amenity
Community vitality: 6% essential, 16% important, 50% helpful, 28% amenity
Climate initiatives: 94% important, 6% helpful
Housing & Human Services: 11% important, 61% helpful, 28% amenity
Human Resources: 10% essential, 70% important, 20% helpful
Parks & Rec: 11% important, 19% helpful, 69% amenity
Arts: 100% helpful
Library: 65% helpful, 35% amenity
Communication: 50% helpful, 50% amenity
Skinner cautions that it is still early in the process; this was the first time departments attempted to rank their work. It will need fine-tuned, Skinner said.
Necessity is just one consideration. Racial equity is also being taken into account, and other types of equity might follow.
For example: Housing and human services are typically provided by county agencies, not municipal government, so Boulder could technically get along with a slimmer HHS budget. But in times of economic crisis, food and shelter are critical to struggling residents — both of which are indirectly provided by the city, via grants to local nonprofits.
Boulder is not at the point where a bare-bones government is the only one residents can afford. But it's a good exercise for people to start thinking about where their tax dollars go, Skinner said.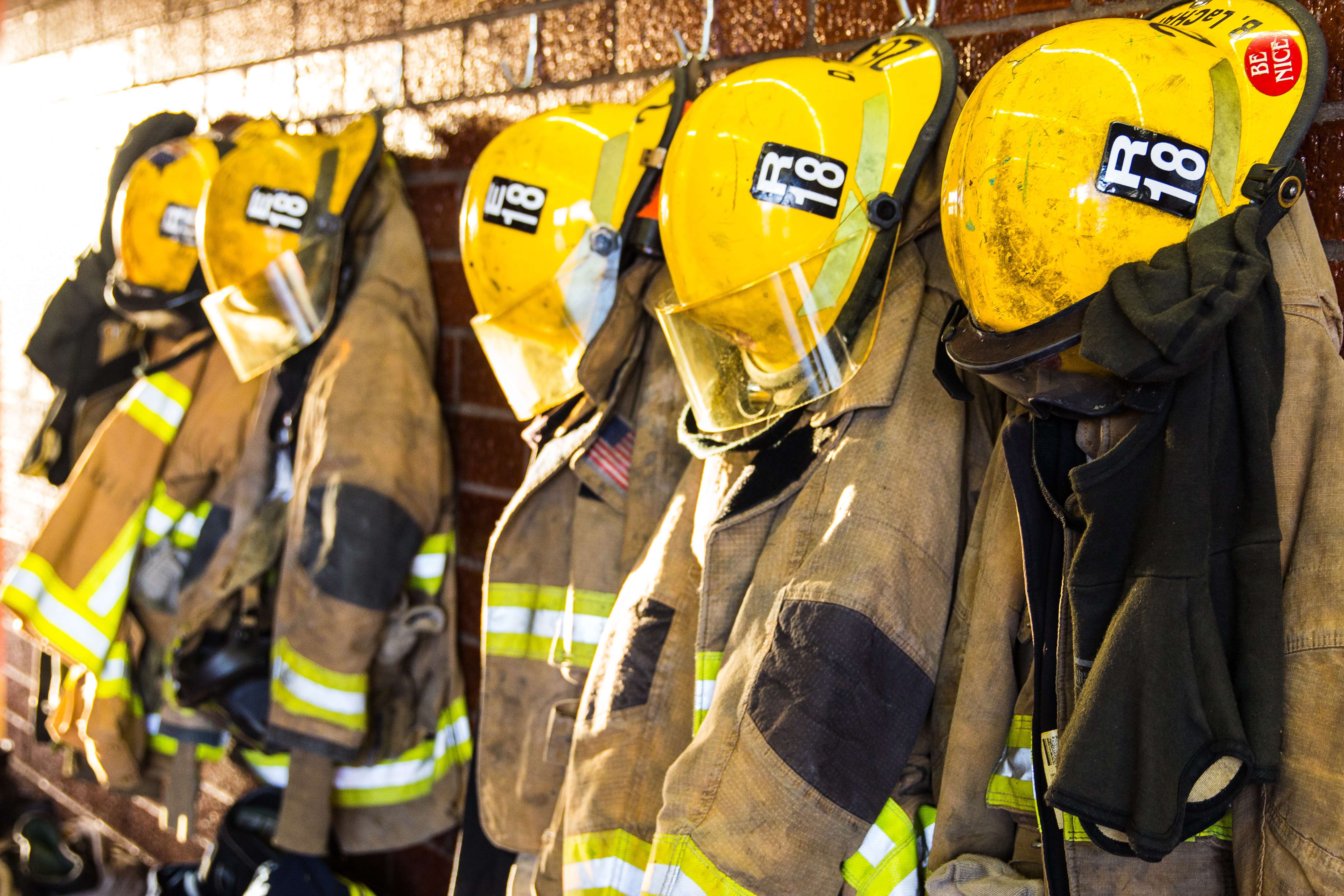 City council seems to be thinking along those same lines. Last year they launched a group to take a birds'-eye view of spending, and the idea of un-dedicating revenue was revisited last month in discussing what powers council might want or need during an emergency.
Councilman Aaron Brockett asked if there had been consideration to a "one-year pause" on dedicated funds. It's being talked about, City Manager Jane Brautigam replied, but she cautioned that it was not a panacea for all Boulder's budget woes.
"Un-dedicating funds for a short period of time is probably not going to be as effective as we want it to be," Brautigam said. "Our residents voted for dedicated funds for a reason. It might be a difficult position to put council in."
Her words get to the heart of the debate. Voter-chosen dedicated revenue reflects the will of the people. Case in point: Ballot Issue 2H, which extended an open space tax, was supported by 86% of voters.
When the previous council considered the extension, some members — Brockett, Mary Young and Bob Yates — wanted to reserve part of the revenue for the general fund or transportation, representing the other side of the argument: That voters say yes to what's in front of them without considering the city's financial health as a whole.
And though dedicated revenue provides stability for departments that receive it, it also limits council's ability to shift funds around in a crisis, or respond to changing public opinion. Boulder has thus far been able to patch the gaps in 2020 through across-the-board cuts, but if the economy stays sluggish, a more thoughtful approach may be needed long-term.
Economists from the University of Colorado on Tuesday said that unemployment should "bottom out" in June. They predicted a slow recovery for the rest of the year.
"This should really be the worst of it," said Brian Lewandowski, director of research at the Leeds School of Business, "and we should be on this path to recovery."
Council will receive another update on city finances this summer. A proposed spending plan for 2021 should be released in late August, with a September 8 study sessionA council meeting where members deep-dive into topics of community interest and city staff present r... to follow.
— Shay Castle, boulderbeatnews@gmail.com, @shayshinecastle
Want more stories like this, delivered straight to your inbox? Click here to sign up for a weekly newsletter from Boulder Beat.
Budget Uncategorized Boulder budget city council city of Boulder dedicated funds general fund housing human services open space sales tax spending transportation
Journalist