Boulder zeroes in on final approval for flood protection at CU South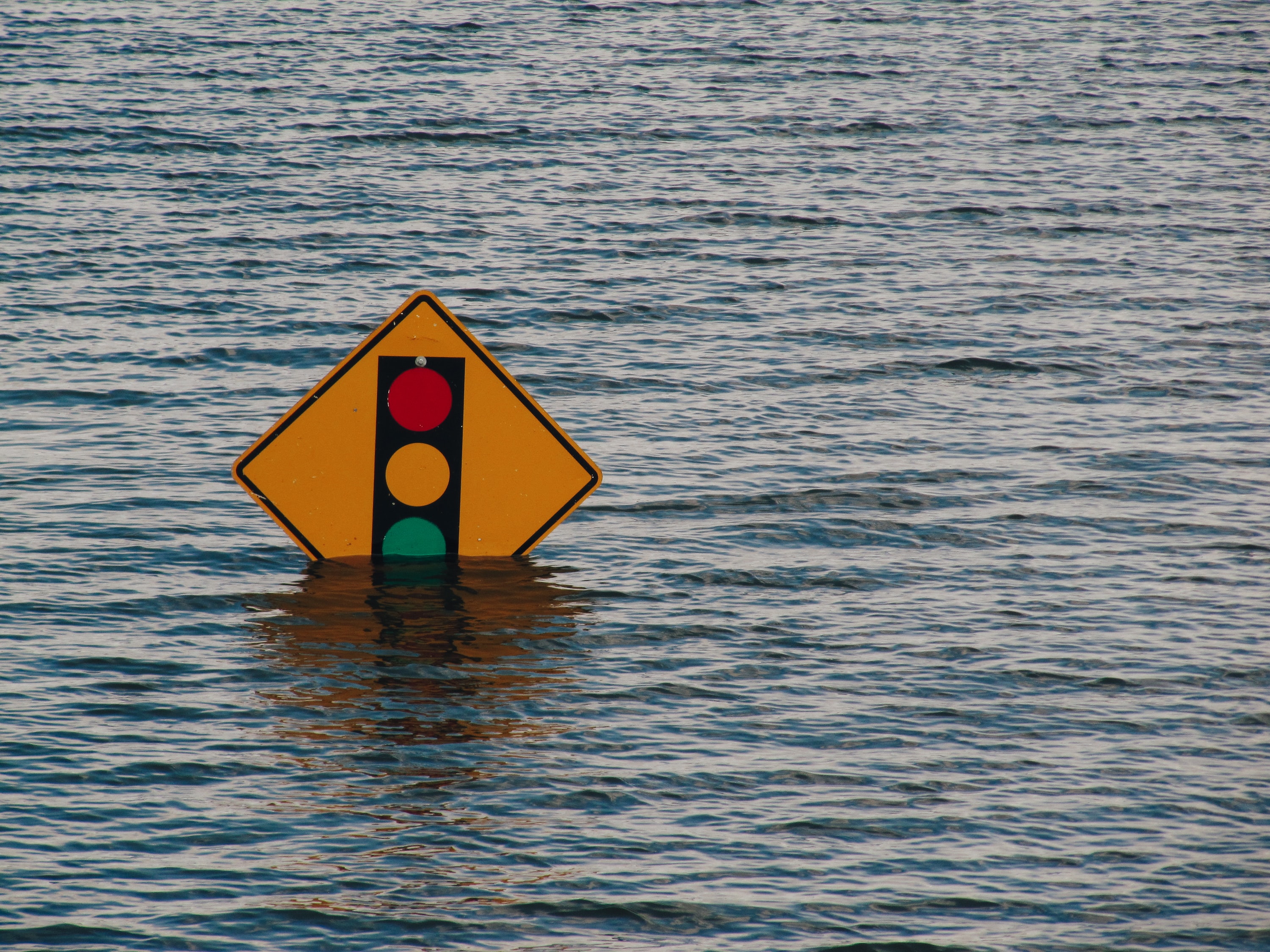 Friday, June 12, 2020
Nearly two years after planning began for a flood wall, dam and detention pond along South Boulder Creek, Boulder is zeroing in on final (local) approval of the design. But however city council votes Tuesday night, it won't be a done deal. The work is still subject to the politically fraught annexation process.
Standing in the way is vociferous opposition to a future southern campus for the University of Colorado, which owns the land where Boulder hopes to build flood protection, and the ever-present concern over what such development could look like when not run through the city's exhaustive planning process.
The debate has been raging for years. In the most recent public engagement period, nothing new has emerged, staff said, leading them to conclude that elected officials should reaffirm direction they gave earlier this year.
What's the plan?
That path is a flood mitigation design referred to as Variant 1, 100-year. It will include a  roughly 2,700-foot-long flood wall with a height of (around) 8.8 feet and detention area capable of containing 467 acre feet of water.
To illustrate: one acre-foot of water is how much water it would take to cover one acre of land in water one-foot deep. One acre-foot of water can dover a football field to a depth of 12 inches. So 467 acre-feet = enough water to cover 467 football fields in one foot of water. (Shoutout to the Water Education Foundation for this helpful visualization).
Variant 1, 100-year is meant to protect against a storm of a size that has a 1% chance of "being equaled or exceeded" in any given year, according to a staff explainer. South Boulder Creek has experienced six significant floods since 1938.
The whole project will cost an estimated $66 million, though staff has noted at this early stage (preliminary design) it's not uncommon for estimates to be off by as much as 50%. That would result in a $99 million price tag.
The portion most subject to change is the flood mitigation itself, currently estimated at $41 million. The remaining amount reflects the cost to fill in land following flood work so that it can be built on ($10 million) and compensating CU for impacts to existing infrastructure ($15 million), including "damage to or elimination of the university's existing tennis courts, a warehouse, and South Loop Drive," according to notes shared with council ahead of Tuesday's meeting.
In a recent round of board meetings, residents and board members took issue with paying to make the land buildable. Staff countered that the city often undertakes projects on land it does not own, and it routinely pays to offset changes caused by its work.
"Utilities projects typically provide compensation to property owners for project impacts," they wrote.
Board feedback

Water Resources Advisory Board: 3-2 in favor of Variant 1, 100-yr on April 20 (Dissent: Consider options not on the tablePostponement of a motion, or a vote, find another way to pay for fill since that isn't related to flood mitigation)

Planning Board: May 7. No vote; discussed finding other ways to pay for fill.
On annexation, discussed traffic impacts, lack of specificity from CU on development and need for conformity to Boulder Valley Comprehensive Plan, and "possible future property ownership scenarios at CU South"

Open Space Board of Trustees: 5-0 on June 3 in favor of 100-year design. Wants to look at resident-suggested upstream options again.
Other concerns — including impacts to wildlife and the desire to consider other designs — are nothing new, staff wrote. They have been raised multiple times during the multi-year process by community members with "competing interests."
"Feedback indicates the community is not in agreement about how to prioritize and balance the various and multiple project elements," staff wrote, "but did not raise new areas of concern or information that would change previous staff recommendation to proceed with the 100-year flood design."
Pivots and priorities
The switch to a 100-year design is relatively recent. Council decided to go that route in February, after analysis revealed that, of three options on the table, it was the cheapest, had the fewest impacts to sensitive habitat and was most likely to be permitted by the multiple agencies who have regulatory authority.
For the 18 months prior, the plan — picked by the previous council in August 2018 — had been for a design that protected against larger storm events. Yet that option might not meet a key criteria for approval, staff revealed.
Whatever Boulder builds cannot impact water flows under U.S. 36 as conditions exist today. It was doubtful that Variant 1, 500-year could accomplish that, staff said.
The 2013 flooding event did not result in 500-year flows at any of Boulder's 16 major drainage ways, according to a runoff analysis provided last month as part of a stormwater and flood management update. But climate changes may make larger storms more likely.
Allowances for climate change are not required for certain portions of the project. The state engineer, which has authority over the dam, does have climate change-related requirements.
"Such an allowance is being incorporated into the South Boulder Creek flood mitigation design," staff wrote. And "city staff are evaluating if and how a voluntary climate change allowance might be incorporated" into other parts of the design.

Residents and some members of council have sought to decouple flood mitigation from annexation of CU's 308-acre parcel. The university is giving Boulder 80 acres needed for flood work, free of charge, in exchange for being added into the city so utilities can be accessed.
That idea is driven by concerns that Boulder won't be able to control what CU builds there. As a state entity, the university is not subject to local development restrictions, though it has agreed to abide by the city heigh limit of 55 feet and build no more than 1,1,00 dwellings there.
Detailed site plans are usually provided before annexation, but CU officials have said it will be years before they know what their expansion needs are — a forecast that may be impacted by the COVID crisis.
CU is facing potential budget shortfalls between $121 million and $651 million, provost Russell Moore told the Daily Camera this week. Thousands of CU employees have taken pay cuts; hundreds were furloughed and more than a dozen laid off in recent weeks.
It's unclear if that will impact long-term planning. CU has been seeking land use changes to the southern parcel since at least 2000 to allow future development of housing and classrooms. Those changes were eventually enacted in 2017 after the South Boulder Creek master plan was completed and flood mitigation at the site was identified as a priority for Boulder.
City attorneys have said they lack the authority of eminent domain to condemn the property — a frequent suggestion of opponents to development there — because CU is a state government entity. The only other way to acquire the land for flood work is through purchase, which would add tens of millions of dollars to the project cost.
Boulderites will pay for flood protection through their utility bills. At $66 million, monthly bills for the average household will increase by $8.75, according to staff.
The flood mitigation discussion is scheduled for three hours Tuesday night, dependent on how many people participate in a public hearingScheduled time allocated for the public to testify or share commentary/input on a particular ordinan.... Sign up to speak online.
City council meeting: 6 p.m. Tuesday, June 16. Watch online or on Channel 8
— Shay Castle, boulderbeatnews@gmail.com, @shayshinecastle
Want more stories like this, delivered straight to your inbox? Click here to sign up for a weekly newsletter from Boulder Beat.
CU South Uncategorized annexation CU dam development flood mitigation flood wall housing Save South Boulder South Boulder Creek South Boulder Creek Action Group University of Colorado
Journalist