Opinion: Naropa needs to face the skeleton in the closet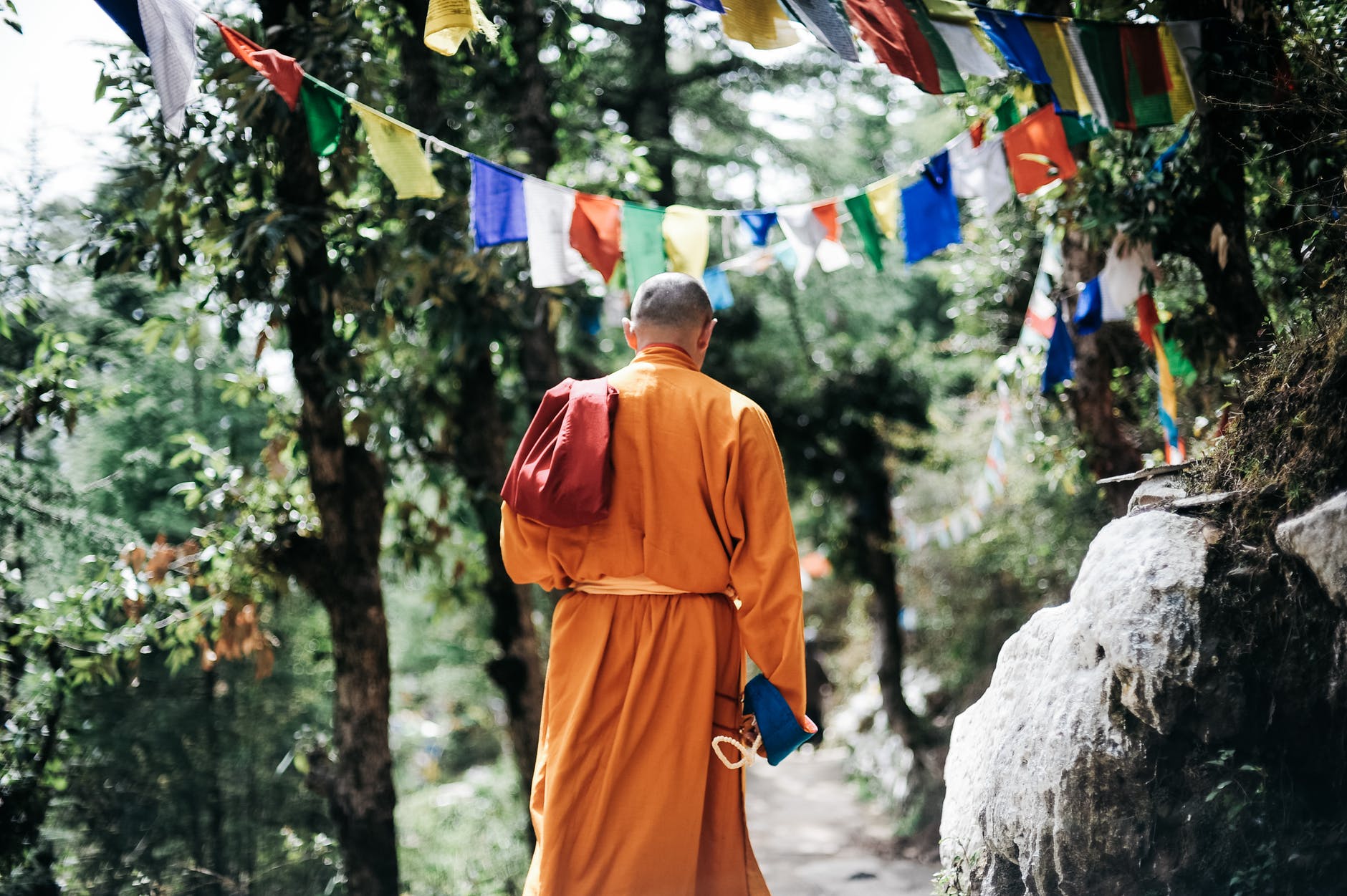 Friday, June 12, 2020
Naropa University was founded in 1974 by Chogyam Trungpa, a Buddhist teacher (or Rinpoche) from Tibet. The school has been a major part of Boulder culture, famously hosting Beat poets and a variety of spiritual teachers. Trungpa also founded Shambhala, a Buddhist organization and worldwide community.
For the past two years, Shambhala — led by Trungpa's son known as Sakyong Mipham Rinpoche — has been engulfed in a major crisis. In 2018, a group called Buddhist Project Sunshine published a series of three reports on sexual violence in Shambhala. It led to the resignation of the Kalapa Council, Shambhala's governing body, to an investigation of some of the claims by the Halifax law firm, Wickwire Holm, and a series of "listening posts" for complaints set up by An Olive Branch which recommended policy changes.
Former guards and attendants known as Kusung wrote an open letter detailing financial mismanagement, verbal abuse, sexual abuse and physical assault by Mipham. Mipham stepped back for a period of two years but still retains full control of the organization. He was recently invited back to teach despite opposition.
The Wickwire Holm finding for Claimant #1 concluded that Sakyong Mipham committed "sexual misconduct" — a broad term that includes "sexual assault" as well as other types of misconduct that are sexual in nature. The conduct that the investigator validated is sexual assault, a criminal offense with no statute of limitations for reporting in Nova Scotia where it happened. Furthermore, the investigator was concerned there may have been collusion among witnesses to set a narrative and attempt to discredit her. There are credible allegations that members of the organization knew about Mipham's sexual misconduct and enabled it or covered it up.
Police investigations were opened in Colorado and Vermont. Two arrests were made in Boulder on charges of sexual abuse of minors. The investigation by the Larimer County Sheriff's Office focused on Shambhala Mountain Center closed after over a year without charges. SMC wrote, "We know this doesn't mean misconduct hasn't happened at SMC." The LCSO said in an email statement, "I can confirm there were allegations of sexual misconduct at the mountain center, but the statute of limitations prevented us from filing charges."
In July of 2018, Naropa removed Mipham from the Board of Trustees and from the role of Naropa Lineage Holder. However, he may regain the board seat. Naropa stated in a letter, "We find the accounts of these women to be credible and believable." Yet Naropa faculty who hold teaching positions in Shambhala have continued to minimize and distort incidents of sexual violence. Instead of compassion and justice for survivors, they have been silenced and shunned. That's to say nothing of the undealt with issue of racism, which is not unrelated.
To understand the current crisis it is necessary to look at the history that led to this point. Trungpa was controversial even in his time, but in light of current social movements, his behavior is even less acceptable. We understand power dynamics better now. When a teacher sleeps with a student even "consensually," it is clergy sexual misconduct. There are also allegations of physical and sexual abuse and accounts of animal torture. Trungpa had seven consorts with whom he was spiritually married. One of them says that he hit her with his cane and pinched her until she bruised. Diana Mukpa, who became Trungpa's primary wife at age sixteen, wrote in her book, "When we were first married, Rinpoche told me that it was normal for Tibetan men to beat their wives."
Trungpa died in 1987 at age 48 of liver failure due to severe alcohol and drug abuse. His successor was Thomas Rich, known as Osel Tendzin. As stated on Wikipedia, "While knowingly HIV-positive, Tendzin was sexually involved with students, one of whom became infected and died." He claimed that Trungpa told him that the dharma was his protection. The Shambhala Board of Directors knew about it and kept it secret for a few years. The current President of Naropa, Charles Lief, was a board member during that time. When that information came out, it became a scandal that nearly destroyed Shambhala.
The lessons of the past have not been learned. A pattern of abuse and cover up continues to repeat.
I know many people who went to Naropa. In my experience it's a wonderful community. I am calling on the Naropa community to engage in dialogue about their history and acknowledge the harm caused by Trungpa and Mipham. This is an opportunity to examine and dismantle the power structure that perpetrates gender and racial violence.
It's not an easy task, but the community will be stronger for it.
– Justin Rezzonico is a former member of Shambhala
This piece was edited by Carol Merchasin, the lawyer who investigated for Buddhist Project Sunshine. Two survivors, Leslie Hays and "Claimant 1," gave input on it.
Sources:
Public record from Larimer County Sheriff's Office investigation of Shambhala (investigation in Colorado but includes information from cases in Vermont and Nova Scotia)
Wickwire Holm report, three reports from An Olive Branch, and past community announcements: https://communitycare.shambhala.org/
(*Whickwire Holm investigation finding for Claiment #1 stated that Mipham "violated her personal and sexual boundaries in a manner to which she did not consent.")
Buddhist Project Sunshine site with three reports:
http://andreamwinn.com/offerings/bps-welcome-page/
Attendants Paint a Picture of Shambhala Leader's Harmful History. Tricycle
(*contains link to open letter detailing sexual abuse, verbal abuse, physical assault and financial mismanagement)
Sakyong Mipham (Wikipedia)
Osel Tendzin (Thomas Rich) (Wikipedia)
(*includes information on 1989 AIDS scandal)
Chogyam Trungpa (Wikipedia)
(*includes information on his cocaine use)
The Mahasiddha and His Idiot Servant by John Perks
(*details account of animal torture by Chogyam Trungpa on pages 60-61)
What is Shambhala? International Tibetan Buddhist community has deep roots in Colorado. Denver Post
Sakyong Mipham Rinpoche, Boulder-bred 'king' of Shambhala, chosen by his father to lead Buddhist community. Denver Post
Shambhala, the Boulder-born Buddhist organization, suppressed allegations of abuse, ex-members say. Denver Post
(*includes account by Leslie Hays of Trungpa hitting her with his cane)
Former Shambhala teacher set for trial in Boulder sex assault case. Boulder Daily Camera
Former Boulder Shambhala member to be sentenced to prison following guilty plea. Boulder Daily Camera
List of news articles and archive of public communications regarding Shambhala crisis
https://shambhala.report/about/
Opinion Boulder Boulder Shambhala Mountain Center Buddhism Chogyam Trungpa Daily Camera Denver Post Naropa University Nova Scotia sexual abuse sexual harassment Shambhala statute of limitations Wickwire Holm
Journalist