Ballot Issue 2H – Sales and use tax extension for open space and Long's Gardens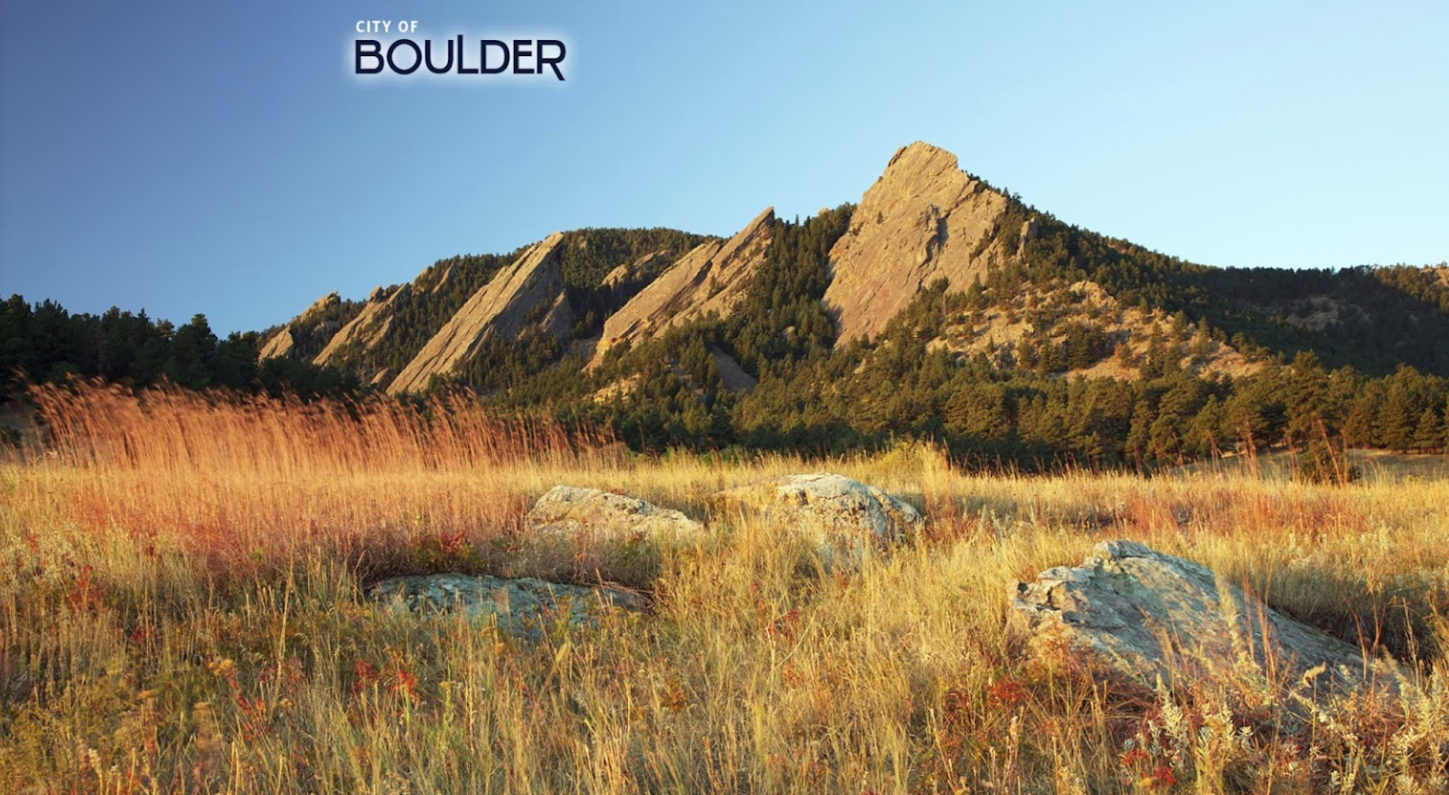 Wednesday, Oct. 16, 2019
Official ballot language: WITHOUT RAISING ADDITIONAL TAXES, SHALL THE EXISTING 0.15 CENT CITY SALES AND USE TAX FOR TRANSPORTATION PURPOSES, APPROVED BY THE VOTERS BY ORDINANCEA piece of municipal (city-level) legislation. NO. 7913, BE EXTENDED BEYOND THE CURRENT EXPIRATION DATE OF DECEMBER 31, 2019 UNTIL DECEMBER 31, 2039; AND BEGINNING JANUARY 1, 2020 UNTIL DECEMBER 31, 2039 DESIGNATING THE REVENUES COLLECTED TO FUND THE MAINTENANCE, RESTORATION, ACQUISITION AND PRESERVATION OF OPEN SPACE LAND INCLUDING THE USE OF FUNDS GENERATED IN THE FIRST YEAR TO PURCHASE A CONSERVATION EASEMENT AT LONG'S GARDENS LOCATED AT 3240 BROADWAY AS A VOTER APPROVED REVENUE CHANGE?
What it means: This ballot measure would extend a sales tax that residents are already paying but is set to expire at the end of the year. If extended, the first year of revenue from the tax — estimated at $5.3 million annually — will pay for a conservation easement at Long's Gardens to protect it from redevelopment and keep it as an urban farm. 
Subsequent years of revenue — $100.7 million over the 19-year life of the extension — will be dedicated to the open space department.
Why you might want to vote yes: As the open space department decided to slow down buying new land to preserve, it decided its budget could shrink. In 2013, voters approved extending a 0.33% sales tax — approved for open space in 1987 — through 2019, after which the money would be directed to other uses. Further reductions to the open space budget are planned starting in 2020 and 2030 as money is diverted elsewhere, including a 0.15% sales tax passed in 2003 that sunsets at the end of this year.
Open space has been prepping for the reduced budget, but its estimates did not anticipate the increasing use of Boulder's system. A 2005 visitation study was used to estimate costs of maintenance, but by 2018, the number of users had grown 34%, from 4.68 million to 6.25 million annually. That has led to a $40 million backlog in maintenance. 
In addition, the preservation of Long's Gardens has long been a community wishlist item, but money could never be found. A conservation easement will essentially keep the property's use as agriculture, preventing it from being redeveloped. It's a 25-acre farm along Broadway used by numerous nonprofit groups. 
Why you might want to vote no: Open space eats up a huge amount of Boulder's budget. The city spends more on open space than anything but utilities and the police department — 10% of the 2019 operational budget, according to an analysis by the Boulder Library Champions.* Full-time staff in the department grew by more than 30% between 2002 and 2019 — more than any other department.
Within the open space department, few resources are dedicated to maintenance. Just six of 123 full-time staff — less than 5% — are in charge of maintenance.
The ballot measure does not require that the money be used for maintenance; it could fund continued acquisition. Open space still has plans (and money) to buy a bit more land: One larger and one smaller acquisition, according to department spokesperson Phil Yates. Funds in place for the purchase include two years of "immediate maintenance needs"; after that, the properties rely on the overall budget for maintenance.
The city also has millions in unfunded needs in other departments: affordable housing, transportation, library, police, fire, etc. City council itself, before placing the measure on the ballot, debated whether open space should get money before any of these other needs are weighed by voters. Concerned council members argued that voters may turn down subsequent taxes, leaving those needs unfunded.
*Editor's note: It's important to note that Boulder Library Champions is a group advocating for increased funding of the library. As such, it is not an unbiased source. However, the group's information is sound: It uses and links to city documents as sources, and its analysis is thorough, complete and accurate.
Advocating for the tax: Open Space YES!, a ballot measure committee, has raised $8,730 and spent $5,949.48 as of 21 days before the election.
Advocating against the tax: No formal resistance has formed against this measure. Several city council candidates and current council members expressed concern about spending in the department or extending a tax in the midst of so many unfunded needs, including Mark McIntyre, Junie Joseph, Mary Young and Bob Yates. Both Young and Yates voted to place the tax on the ballot, as did other members of council who initially hesitated, including Mayor Suzanne Jones, Cindy Carlisle and Aaron Brockett. Despite reservations, Joseph and McIntyre have both stated their support for 2H as well.
Learn more:
History of Boulder's open space funding, per the open space system overview report:
1967:

Boulder citizens vote to become the first city in the nation to tax itself for the acquisition, management and maintenance of open space land. This was a 0.4-cent tax, and it exists in perpetuity.

1989:

Boulder residents vote to increase sales tax by 0.33% for a period of 15 years to accelerate open space preservation.

1997:

Boulder residents vote to extend the 0.33% sales tax through 2018 and to authorize an additional $45 million in bonds.

2003:

Voters increase sales tax by 0.15% through 2019 to fund continued land acquisitions and maintenance.

2013:

Boulder residents vote to extend the 0.33% sales tax, which was set to expire in 2018. Two-thirds, or 0.22 %, will go to acquire and maintain open space. The remaining 0.11% will fund other city services. In 2035, the 0.22% open space sales tax will drop to 0.10% and remain in perpetuity.
"City wants to prioritize public safety in budget as Boulder faces $375M in unfunded needs" Boulder Beat
"Boulder ups affordable housing goal to 15%, but council split on how to get there" Boulder Beat
"Staff: Boulder's open space trails face roughly $40 million in deferred maintenance" Daily Camera
"Council advances tax to raise $3-$5M for open space weighs other funding needs" Boulder Beat
Twitter thread of Sept. 3 discussion on Open Space Master Plan Boulder Beat
"Long's Gardens seeking conservation easement to preserve 25-acre property's agricultural use" Daily Camera
"The Scoop on Boulder's Budget" Boulder Library Champions
"Boulder ballot includes open space tax council hesitated to request" Daily Camera
Author's note: This article has been updated to reflect that Junie Joseph and Mark McIntyre have publicly expressed support for 2H, despite earlier stated concerns.
— Shay Castle, boulderbeatnews@gmail.com, @shayshinecastle. Edited by Deanna Hardies.
Want more stories like this, delivered straight to your inbox? Click here to sign up for a weekly newsletter from Boulder Beat. Look for more election coverage at VoteBoulder.co.
Journalist