Development, housing likely to top council agenda in 2019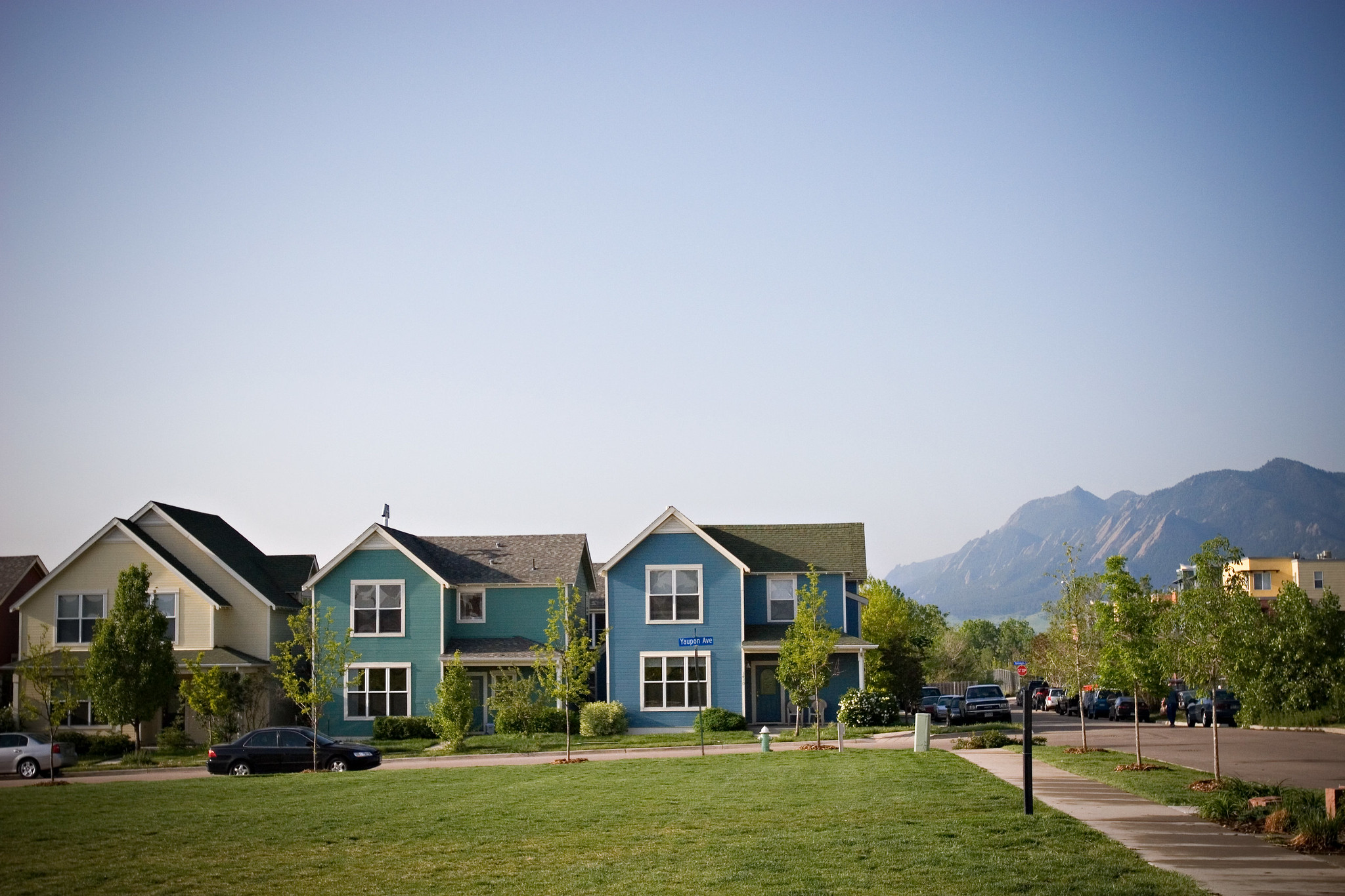 Growth issues and housing concerns dominated discussion Tuesday night at a City Council study sessionA council meeting where members deep-dive into topics of community interest and city staff present r... that is part one of two in prepping for this year's workplan.
This same council in 2018 laid out 14 priorities. Two of them — establishing a Housing Advisory Board and upping how much developers pay into the city's affordable housing fund — were accomplished. Many others are in progress, and Tuesday's meeting was a chance for council to establish a ranking of sorts on the remaining 12, plus add in other things they hope to accomplish before the November elections.
Most members were in agreement that the top priority should be a reconfiguring of  Boulder's use tables and site review criteria: basically, what can be built where, and what projects require extra-special approval and more community input.
Other growth and development issues followed: community benefit (what developers should have to provide in order to get extra height or density) and a continuation of the discussion on ways to discourage the building of so-called McMansions.
A couple of housing-related issues fell in the middle of most lists: A mobile home strategy for the city, which will explore how to maintain affordable lot rents for residents and address aging infrastructure; and a program to help middle-income earners make down payments on homes that will, in exchange, become deed-restricted permanently affordable.
Opportunity knocks
Not on the 2018 list, but likely to be a major focus this year, are ways to deal with Boulder's newly created opportunity zone, a federal designation that allows taxes on stock market revenues to be delayed, deferred or cancelled in exchange for investment in redevelopment. Council in December passed a development moratorium on the OZ, which encompasses most of eastern Boulder, from Diagonal to Arapahoe, 28th to 55th.
The issue featured heavily in discussion; councilwoman Mary Young devoted an entire section of her priority list to related topics. She wants to see the creation of a social impact fund, using OZ mechanisms, to pay for failing mobile home infrastructure.
Several council members put on their lists a wish to see Diagonal Plaza redeveloped. That was the motivation in applying for the opportunity zone designation, City Manager Jane Brautigam has said.
Boards bite back
Council on Tuesday also heard feedback from many of the city's 21 boards and commissions. A couple took the opportunity to criticize elected officials and city processes.
The Boulder Arts Commission put as its top priority the need for affordable housing, studio and workspace for the community's artists. The group suggested exploring ways to "minimize regulations that smother innovation in artist housing/workspace, creative projects, and signage in our community (as well as to) continue to peruse opportunities in streamlining approval processes of future arts projects."
The Design Advisory Board didn't send a formal letter, but board chair Lauren Folkerts wrote that Boulder suffers from a  "lack of vision for our built environment."
"Without a more concrete vision for the future," she wrote, "every new building is a surprise and a potential crisis. If we had a long-term vision, we wouldn't need so many debates and emergency measures. Moratoriums are not good governance, they are very disruptive and do not allow for proper public process. I think we can do better."
But it was the Water Resources Advisory Board that served up the harshest criticism. It delivered a biting takedown of council's August vote to proceed with a flood mitigation plan on CU-owned land south of the city that was contrary to the opinions  and preferences of hired experts, the university, public feedback and WRAB.
"WRAB along with the Open Space Board of Trustees and the Planning Board, engaged in multiple public meetings to evaluate staff analyses and provided Council four recommendations related to its consideration of South Boulder Creek flood mitigation. Our board is comprised of community members picked by Council with technical, policy, and legal expertise in water matters that help inform our recommendations. We are also very familiar with flood mitigation needs throughout the City of Boulder. Council should, at the least, recognize WRAB recommendations. This would give Council members an opportunity to think about why they are deviating from the recommendations provided to them after many hours of deliberation by committed community members with issue-specific experience. Yet, when the issue went before Council this August, there was no recognition or discussion of WRAB recommendations. 

The alternative that Council selected is so expensive that it will hamper the utility's ability to undertake flood mitigation in other parts of the city, and the alternative also overlooked the technical evaluation that WRAB carefully conducted."
In responding to the comments, councilwoman Lisa Morzel stressed that the board was advisory in nature.
"They don't understand, I don't think, what their role is," Morzel said. "They're appointed to the Water Resources Advisory Board in order to for their various expertise, but they are an advisory board. They don't make decisions and they need to understand that. I think it's very unfortunate that they think they're the deciders."
Morzel also said she felt the board was relying too much on city staff to inform discussions and recommendations. " It seems to me there's very little discussion and not a lot of independent thinking on their part."
Reaching the limit
One group Morzel wishes would rely on city staff a little more? The Housing Advisory Board, created  in 2018 at her urging.
The board highlighted two projects they'd like to investigate further: allowing tiny homes in Boulder and taking a look at the city's occupancy limits, which dictate that no more than three unrelated persons can reside in the same home, no matter its size.
Such stringent limitations "contribute to an underutilization of existing living space which is contrary to the City's stance on environmentally beneficial living," HAB wrote in its letter to council.
While Morzel and other council members were intrigued by the idea of tiny homes (which planning board also recommended as a priority) revisiting occupancy is off-limits.
"Going off on their own projects is policy making," Morzel said of HAB's recommendation. It's "not their role."
Other council members felt the issue is best addressed through other avenues.
"(The issue of) occupancy limits is a political question," said councilman Sam Weaver, "and I personally feel the place to settle political questions is at the ballot box."
"On sensitive political issues like occupancy," agreed councilman Bob Yates, "it's not helpful for boards to get out ahead of us."
REMINDER: City Council's annual retreat is Friday, Jan. 18 4-9 p.m. at the Museum of Boulder, 2205 Broadway
— Shay Castle, boulderbeatnews@gmail.com, @shayshinecastle.
Want more stories like this, delivered straight to your inbox? Click here to sign up for a weekly newsletter from Boulder Beat.
Growth and Development Housing agenda boards and commissions Bob Yates Boulder city council city of Boulder Design Advisory Board Diagonal Plaza Housing Advisory Board Lisa Morzel occupancy limits opportunity zone site review tiny homes use tables Water Resources Advisory Board
Journalist