Council OKs $2.23M in fiber internet connections to key city sites, under-served communities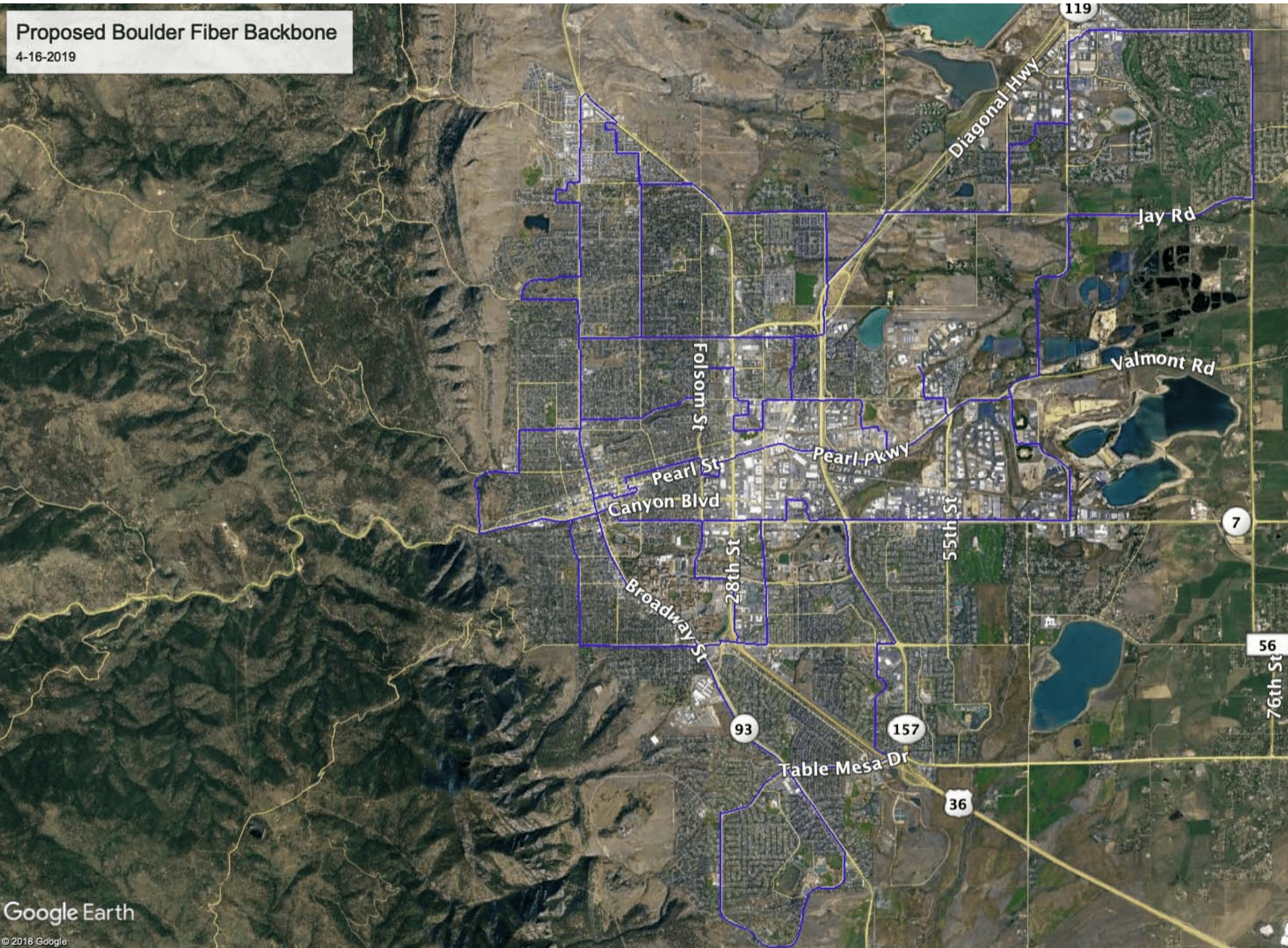 Tuesday, April 23, 2019
As Boulder lays the foundation for an eventual citywide fiber internet network, the city will connect several key sites during the early stages of construction, saving money and facilitating faster service to low-income neighborhoods and important public safety infrastructure. Council voted unanimously Tuesday night to use any funds left over from debt financing to build out the connections.
The entire network is expected to cost $140 million. Boulder is first focusing on the design and buildout of a backbone for the system, with an estimated price tag of $18 million. Council in June OK'd the issuance of certificates of participation (a type of debt financing), and Denver-based Magellan Advisors was selected to do design work in December.
Staff believes the COPs, backed by city property, will raise around $20 million. With the between anticipated backbone costs and total approved debt, staff wants to establish lateral fiber connections. Laterals connect buildings to the network "akin to building an off ramp from the highway," as staff explained in its memo to council.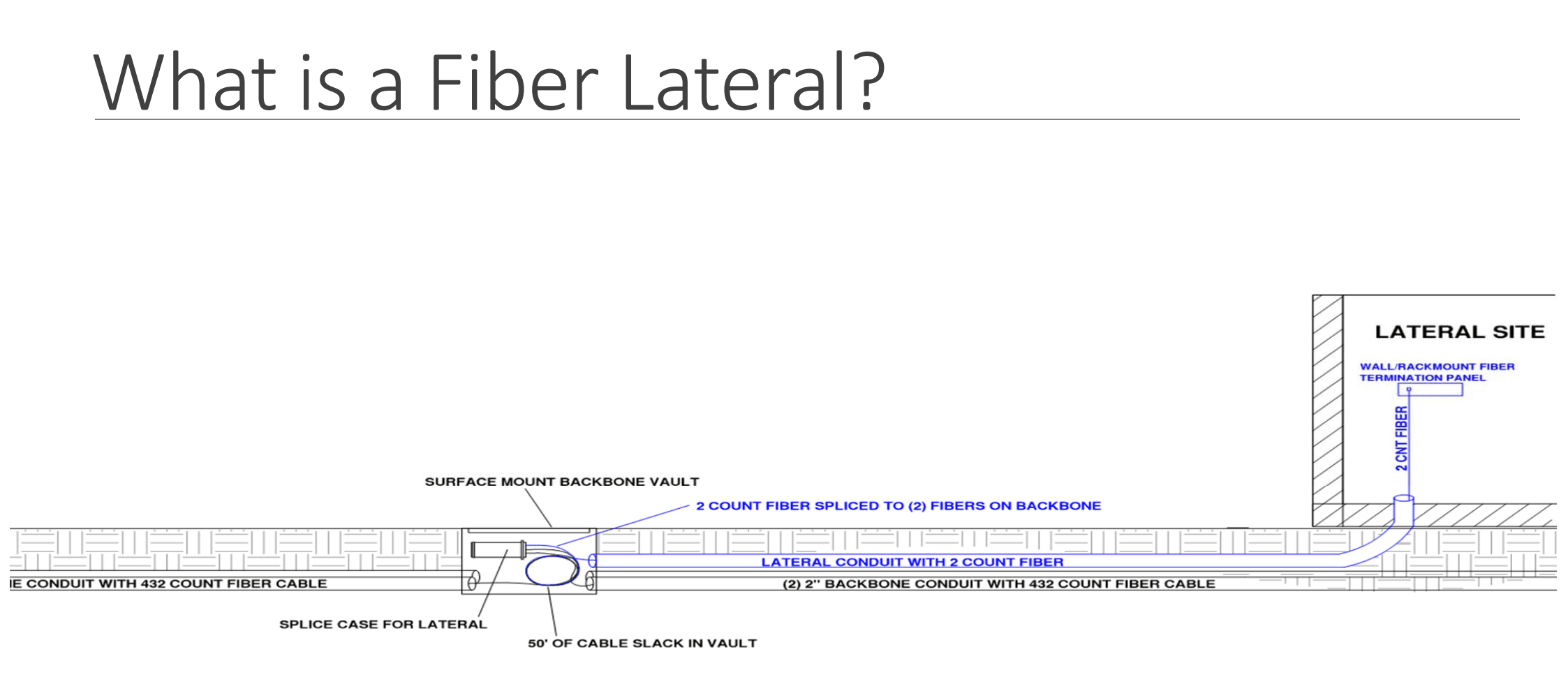 The backbone's roughly 50-mile route was originally planned to connect to only two buildings: a public safety facility at 1805 33rd Street, and the Boulder County Communication Center, which serves as the city's primary data center.
Staff suggested a few hundred more lateral connections, including
154 to traffic signals, at a cost of $1.16 million. The city's signal system is currently wireless, "not what you want" for traffic management, said Julia Richman, Boulder's chief technical officer. Fiber-connected signals will allow "real-time traffic management," improving mobility.
4 RTD sites, costing $53,000. They are the Table

Postponement of a motion, or a vote

Mesa Park n Ride, bus stations in downtown Boulder and at Boulder Junction, and Via Mobility Services on 63rd Street.
The planned North Boulder library branch, for $14,700.
Five public safety radio towers, costing $542,200.
Five outdoor recreation sites, at a cost of $216,000. The list is made up of highly utilized sites: Chautauqua ranger cottage and tower; the Stazio ballfields, Foothills Community Center and nature center; and Scott Carpenter pool/park.
Nine "high-priority" low-income communities, including Boulder Housing Partners sites and other areas with limited access to internet, for roughly $234,900.
All told, the lateral connections will run $2.23 million. The city was hoping to be able to reuse some existing conduits for the fiber backbone, which would save up to $1.1 million of the total project costs. An assessment process is underway and expected to wrap next month, and conditions don't look great, Richman said.
"We don't have very high expectations we would be able to use existing conduits for the backbone."
Without those conduits, the full list of laterals pushes the total backbone buildout cost to $20.265 million. If that isn't all raised by the sale of COPs, staff will have to pick and choose which connections to make.
Council directed staff to prioritize under-served area, public safety towers and traffic signals. The North Boulder library branch, because it will be a relatively cheap and easy connection to build, also made the list. Outdoor sites should be lowest priority, members said, a request should be made of RTD to pay for connections to their facilities.
It's possible that some social impact grants could help pay for the buildout to under-served areas. Councilman Bob Yates, who was an attorney for Broomfield-based telecoms company Level 3, said the city should pursue pre-leasing of its fiber network to interested parties, which may help pay for some of the costs.
Magellan will begin finalizing the backbone route in May and complete the design by June. Boulder hopes to have a construction company lined up by August, with the building beginning before the end of 2019 and take between 2-3 years.
There will be "significant" impacts to the public, Richman said, from road closures to digging. That's yet another reason doing lateral connections during the backbone build makes sense: less disruption. "If we don't build them now," she said, "we'll build them later."
In 2020 and beyond, Boulder will be exploring various models for operation, maintenance and service provision, including private partnerships. In December, the city contemplated a proposal from an unnamed vendor who wanted to design, build, operate and maintain the network, which would have saved the city money and liability but limited Boulder's flexibility in future plans and offerings.
The idea was not ultimately presented to council, but it could still be considered during the competitive bidding process for a building contractor, Richman said.
Author's note: This article has been updated to include comments from council's discussion. For a Twitter thread of that discussion, click here.
— Shay Castle, boulderbeatnews@gmail.com, @shayshinecastle
Want more stories like this, delivered straight to your inbox? Click here to sign up for a weekly newsletter from Boulder Beat.
Budget Bob Yates Boulder Boulder County Communication Center Boulder Housing Partners Boulder Junction bus stations city council city of Boulder Downtown Boulder fiber Foothills Community Center internet Level 3 Magellan Strategies North Boulder library outdoor recreation public safety Scott Carpenter Park Stazio Ballfields Table Mesa Park N Ride Via Mobility Services
Journalist