Councilman hopes to see Boulder thick with flying rainbow flags for Pride month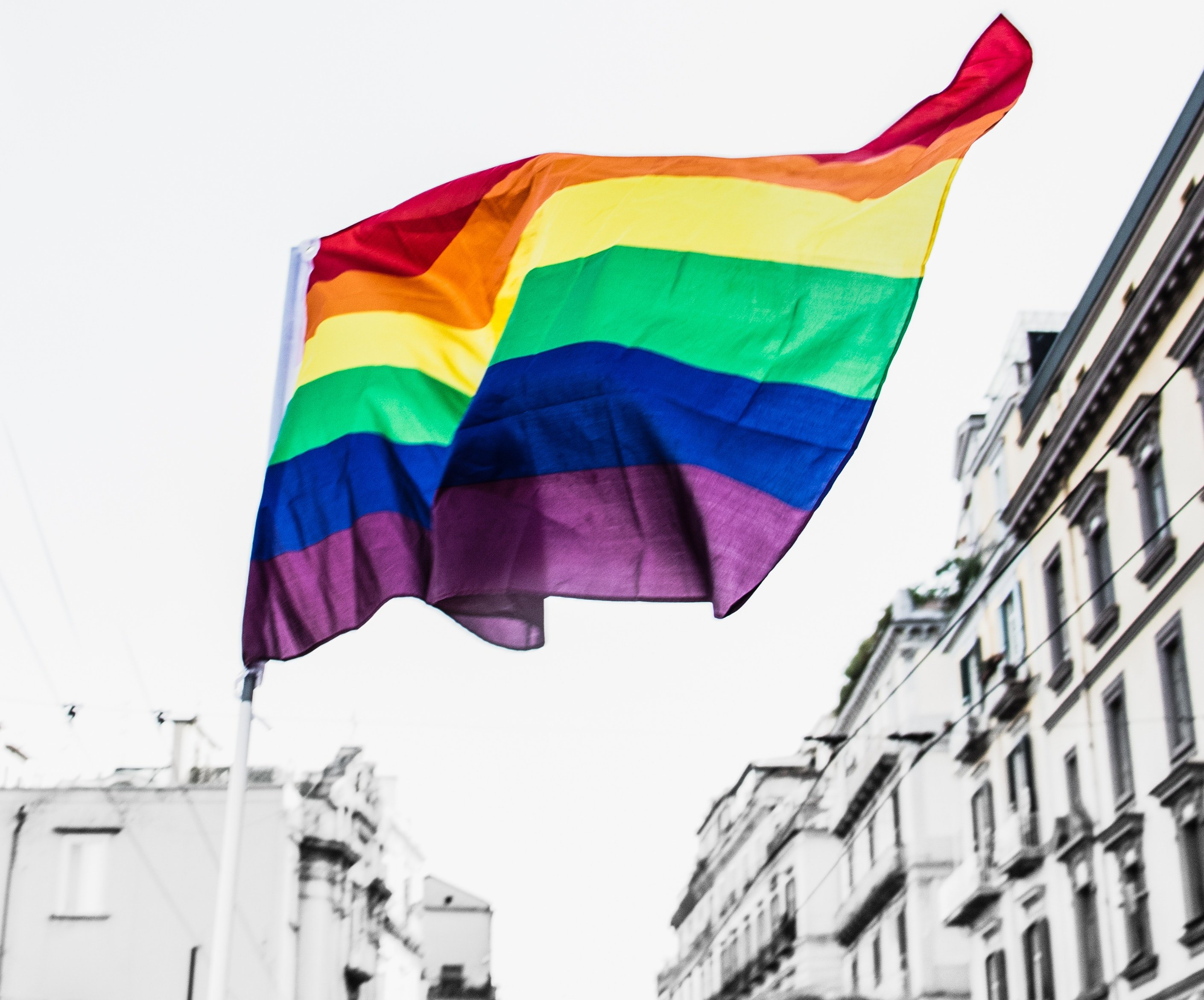 Thursday, May 2, 2019
While the beginning of Pride Month (June 1) usually passes without fanfare in Boulder — the city holds its Pridefest in September — this year, the celebration of LGBTQ culture and history won't be easily missed: Downtown will (hopefully) be draped in the iconic rainbow colors of the movement; in the air, on the ground and splashed across storefronts.
It's an initiative called Rainbows Over Pearl, the brainchild of councilman Bob Yates. Yates, whose adult son is gay, was struck by the lack of overt displays of support during Pride Month. San Francisco, noted for its long history of LGBTQ culture and activism, has "thousands and thousands of flags" out during Pride Month.
Given Boulder's own notable place in LGBTQ history, Yates expected to see the town thick with flying pride flags. With Rainbows Over Pearl, that's exactly what he hopes will happen this year.
"Our goal is to blanket downtown with rainbow flags to demonstrate the city's welcomeness to people identifying as LGBTQ," Yates said. "Flags everywhere you look."
Yates in 2018 made a mid-June attempt at handing out flags to downtown properties, but it was "too little, too late." This year, things got started early, with volunteers from Boulder High's Gay Straight Alliance and Out Boulder County canvassing the 184 businesses along Pearl Street from 9th to 20th in April.
Businesses that want to participate agree to post a rainbow flag somewhere on their building — in a window, hanging from the facade, just so it's visible from the street —  for the entire month of June. It won't cost the businesses anything: an anonymous individual donor is paying for them all.
The receptions has been "very, very positive" so far, Yates said.
Downtown Boulder Partnership will be hoisting rainbow banners along the walking mall as well, and the city itself will paint the crosswalks,  à la the Castro district in San Francisco. The crosswalks are the only city expense for the initiative: $2,400, from the city manager's discretionary fund.
For now, the effort is concentrated on Pearl. But if things go well in the first year, Yates said, it will expand to the numbered streets downtown. If 100 flags go up in 2019, he'll consider it a success.
It's an easy and beautiful way to "signal to visitors and residents that we're a welcoming community," he said.
Interested businesses can contact Yates at yatesb@bouldercolorado.gov to order a flag. They range in size from extra small (1 foot by 1.5 feet) to extra large (6 x 10 ft.).
— Shay Castle, boulderbeatnews@gmail.com, @shayshinecastle
Want more stories like this, delivered straight to your inbox? Click here to sign up for a weekly newsletter from Boulder Beat.
Uncategorized Bob Yates Boulder business city of Boulder crosswalk LGBTQ Pearl Street Pride Pride Month rainbow flags shops stores
Journalist