59% of Boulder-area residents support lethal control of prairie dogs on open space farms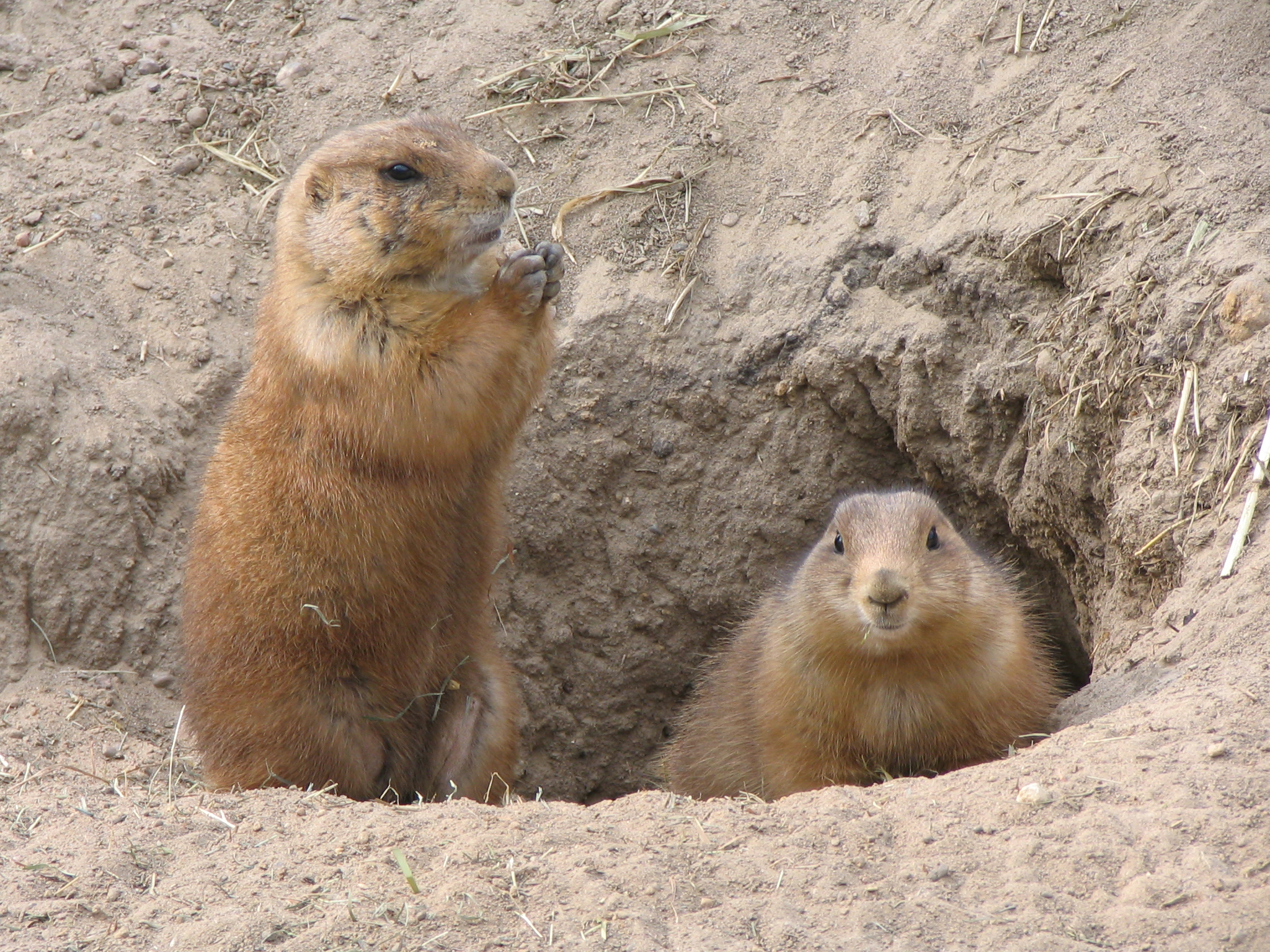 Wednesday, May 15, 2019
A majority of Boulder-area residents support killing prairie dogs on irrigated farmland, according to a statistically valid survey conducted by the city's Open Space department as part of its master plan update. The data, along with concerns over parking and the community's priorities for open space land, were shared with city council during a Tuesday study sessionA council meeting where members deep-dive into topics of community interest and city staff present r....
1,331 people responded to the survey; 59% supported (37%) or strongly supported (22%) using lethal control to tame the prairie dog populations on or near irrigated farmland, where other management practices have failed.
More than 1,000 acres of irrigable agriculture lands are in conflict with prairie dog colonies — 16% of total acreage set aside for irrigation. Ranchers and farmers have been showing up to council meetings for months, asking for help. The open space board of trustees and city council have directed staff to explore lethal means of population control, but the issue remains one of Boulder's most divisive.
Support for deadly measures is higher outside of city limits; the survey included residents in the Boulder Valley Comprehensive Plan areas.  Whereas 57% of city residents supported lethal control, 66% of residents in these areas did.
Majority support for managing prairie dogs by any means necessary also came with high support for agriculture on open space: 91% said it was somewhat important (43%), very important (34%) or absolutely essential (15%).
On the other hand, ag rated lowest among five priorities for respondents. Ecosystem health and resilience (99% said it was important or essential); responsible recreation and enjoyment (98%); financial sustainability (97%); and community inclusion (93%) were all ranked as more important.
Respondents did want to see more opportunities for biking on open space trails (59%) and fewer for free-roaming dogs: 62% would support requiring dogs to be leashed on high-visitation trails.
The number of visitors is causing some problems, residents say. More than half of those surveyed said parking congestion was an issue at seven of Boulder's most popular spots: Chautauqua (97% said it was a large or small problem), Sanitas (91%), Gregory Canyon (82%), Doudy Draw/South Mesa (63%), Bobolink (59%), and Flatirons Vista (51%).
But residents don't want to restrict visitation by requiring a reservation at high-traffic times: 79% opposed (43%) or strongly opposed (36%) that option. And 63% didn't support charging more for parking at the trailhead. Low- or no-cost shuttles, meanwhile, got huge buy-in: 87% of those surveyed supported (50%) or strongly supported (37%) them as a means of alleviating congestion.
Mayor Suzanne Jones questioned whether shuttles would add to the problem by bringing more people in. Not necessarily, said Deryn Wagner, senior OSMP planner. The link between shuttles and visitation is still being studied, but in the first year of their use at Chautauqua, the number of visitors went down, she said.
Open space's ability to start new programs an initiative's may be limited in the near future. The department's share of city's general fund budget is being reduced by 30% as two sales tax measures expired in 2018 and 2019.
The department has prepared for the decrease in revenue of roughly $10 million a year. Debt is being paid off, which will save $2 million annually, according to director Dan Burke. Big projects are being delayed or stretched over a longer period to reduce $6 million in yearly capital expenditures. Layoffs are being avoiding among the 115 full-time employees by not replacing those who leave; when attrition fails to keep pace with the need for reductions, the 100-plus seasonal and temporary workers will be first on the chopping block.
Land acquisitions are being put on the back burner as well. The department has $9 million in carryover funding to complete deals currently in negotiation, but beyond that, the annual acquisition budget will be $700,000. "Which doesn't get you a lot," Burke said.
Boulder is about 80-85% of its way through its long-term acquisition goals, according to Burke. Roughly 7,000-9,000 acres remain on the wishlist.
It's tough to say how much the city would need to spend to add that land to its portfolio. Costs have run about $23,000 an acre over the past six years, Burke said, but much of that was under conservation easement, limiting development potential and lowering the price. For developable land, OSMP's rule of thumb is $2.5 million per 35 acres.
Within those very rough guidelines, it would cost between $161 million and $643 million to buy the remaining acreage Boulder has its eyes on.
City council might pursue a ballot measure to re-institute the expiring sales tax to fund open space. They were allowed to expire precisely because acquisitions were ramping down, Mayor Jones noted, but "there's a sense we overshot."
Councilman Bob Yates suggested conducting polling first, to see how voters might respond to increased taxes. Jones countered that the question had already been answered in the master plan survey: 93% of city residents support a sales tax to keep open space funding at current levels.
The question was not specific enough, Yates argued. It needs to be put into real dollar amounts for people. And it needs to be placed in the context of all the city's unfunded needs, other council members said.
"We've got the library, we've got open space, we've got affordable housing" to fund, said Mary Young. Transportation needs $25 million for seven major projects noted Aaron Brockett.
Council directed staff to pursue a poll that would place all these competing interests together and ask respondents to prioritize them. It's unclear when that may be complete; the city has until late August to place a tax on the ballot.
A first draft of the open space master plan will be made public May 20, which will kick off a public comment period that lasts through June 12. Comments gathered before June 3 will be shared with council at a June 11 joint study session with the open space board of trustees. Council's final OK on the master plan is scheduled for Sept. 3.
View a Twitter thread of the master plan survey discussion here, and discussion of a possible tax on the ballot here.
— Shay Castle, boulderbeatnews@gmail.com, @shayshinecastle
Want more stories like this, delivered straight to your inbox? Click here to sign up for a weekly newsletter from Boulder Beat.
Open Space Prairie dogs agriculture Boulder city council city of Boulder farm master plan open space Open Space Mountain Parks prairie dogs residents soil erosion survey
Journalist