Boulder reluctantly agrees to explore lethal control for prairie dog crisis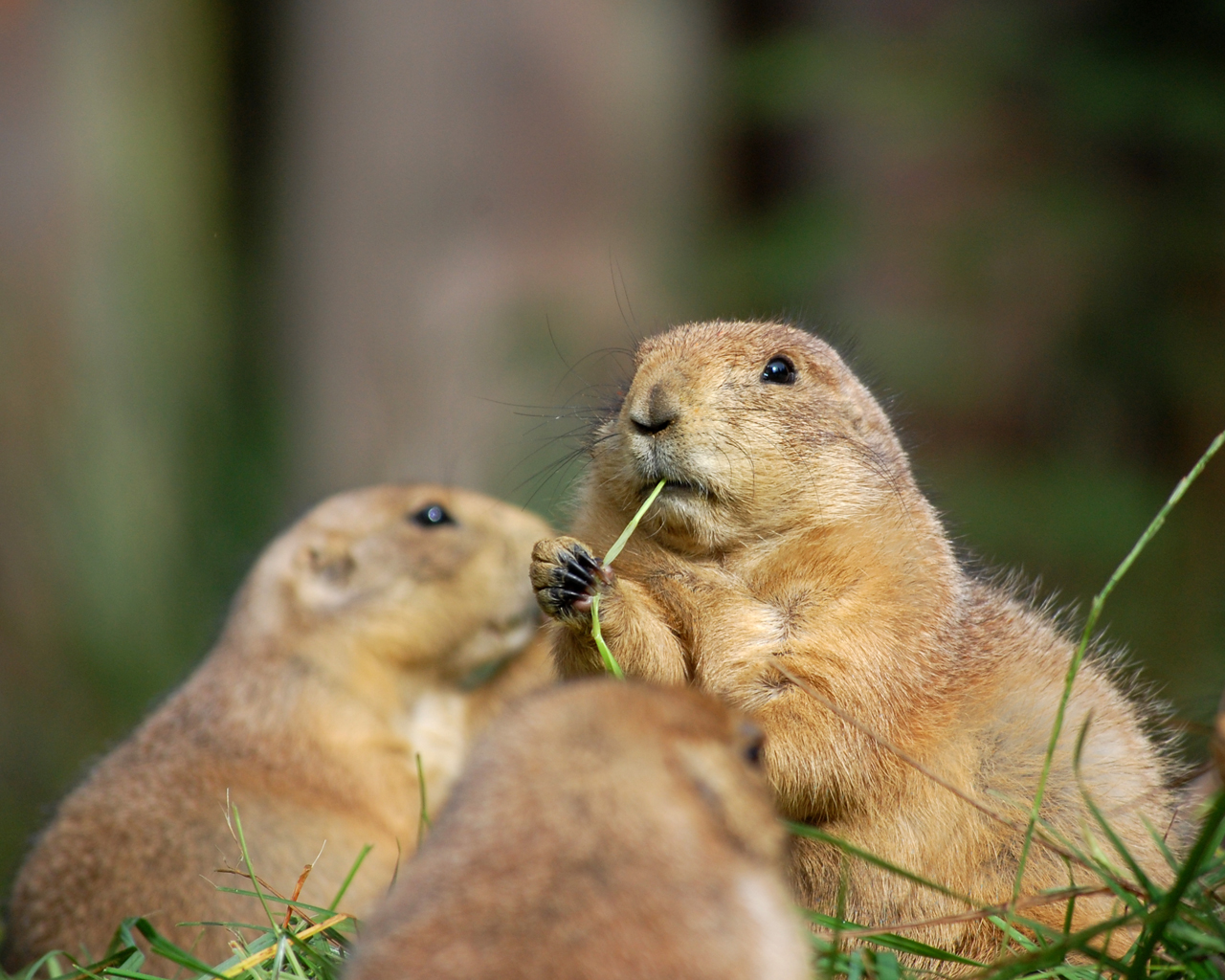 Wednesday, May 8, 2019
Boulder's elected officials gave a timid voice of support to exploring lethal control as a possible tool for managing prairie dog populations whose explosive growth have damaged land set aside for farming and ranching. The 5-3 vote came after nearly four hours of discussion, close to 2 a.m. Wednesday morning.
Council members Sam Weaver, Lisa Morzel and Mirabai Nagle dissented. The trio disputed many of staff's assertions, from the cost to relocate prairie dogs to its view that the situation — 23% of irrigable agricultural land occupied with prairie dogs — constituted a crisis.
A smaller amount, 16% or 1,024 acres across 36 properties, is considered to have a conflict from the level of prairie dogs. More than 500 acres have been taken out of leases due to the high prairie dog occupation as well, Weaver noted, but that is just a fraction of the total acres that are still leased (about 3.8%).
"There is clearly a conflict," Weaver said. "Whether it's a crisis is a judgement call. Is 16% a crisis? What makes it an imminent thing that we have to take this thing out of the hands of the prairie dog working group?"
The working group, formed in 2016 in response to a developer request to kill prairie dogs in north Boulder, made 42 recommendations for Phase 2 of their work. All their efforts were around non-lethal management means; it was the Open Space Board of Trustees, in April, that recommended the city begin to explore lethal measures due to increasing complaints of agricultural lease holders who have been appearing before council for months to raise the alarm.
Morzel picked up on Weaver's thread, questioning OSBT member Thomas Isaacson.
"We've put, to date, close to $170,000 into the prairie dog working group and its recommendations," Morzel said. Why would we put that into a group just to have their work "usurped" by the OSBT and its "out of the blue" recommendation?
"I feel like our time is being wasted. Why would you interrupt the process that was set by council?"
Staff has alleged that the methods suggested by the working group —  relocation and barriers —  are too costly and slow to be a feasible fix. In notes to council, they estimated it would take between $4.8 million and $7.3 million and two to three decades to relocate prairie dogs from all conflicted areas. Just 11.5 miles of barrier fence to protect 22 neighboring properties would cost $2.2 million. Even immediate plans to relocate or mitigate prairie dogs from 110 acres will run nearly $1 million over the next 3-4 years.
"The working group recommendations are not intended to solve the conflict within any timeframe that would be acceptable," Isaacson said. "We've reached a point where, on certain properties, the conflict between competing open space objectives (preserving agriculture and protecting prairie dogs) is in conflict. Something has to give.
"That group is not going to reach a consensus for lethal control. The only way for that tool to get into the toolbox is for us to look at it."
Mayor Suzanne Jones, at the previous council meeting, noted the the lack of diversity in the working group: "We didn't have good ag representation on our prairie dog working group, and it's coming back to bite us."
There are two properties that are most critical, with more than half their acreage occupied by prairie dogs. Council debated short-term fixes; staff is recommending a public process around exploring lethal control that will take, at minimum, 16 months.
Councilwoman Mirabai Nagle suggested compensating the lessees for their lost hay and cattle. In an email to council, staff estimated economic losses between $87,000 and $218,000  for 380 acres of impacted hayfields.
Bob Lover, who leases Boulder Valley Ranch, said he has lost acres of hay that, last year, forced him to buy hay and sell off some cattle. But he bristled at Nagle's suggestion.
"I feel like you are bribing me to not take care of the land," Lover said. "To me, the land is more important."
Lover has leased Boulder Valley Ranch since 1989, but has worked other open space property for longer. One parcel he used to lease was abandoned when prairie dogs took over 82% of the acreage. Of Boulder Valley Ranch's 575 acres, 279 are now occupied by prairie dogs.
At the Lover's and one other high-occupation property, relocation is not an option because the colonies are simply too big, said Heather Swanson, ecological stewardship supervisor for Open Space and Mountain Parks.
But lethal control is not necessarily the answer either, said Dan Burke, OSMP director. The direction from OSBT, and now council, is merely to explore how lethal control might fit into management practices, when and where it would be most effective.
"This may not be a panacea," Burke said. "Maybe we'll come back to you and say it's not worth it."
It's still unclear how much lethal control would cost. It needs more analysis, Burke said.
Boulder County's Therese Glowacki spoke to council on the county's approach, honed over the past 20 years. There are areas where prairie dogs are tolerated, and areas where they are absolutely not wanted, Glowacki said, such as farms and ranches.
"The goal on our irrigated agricultural lands is irrigated agriculture."
When the county wishes to remove prairie dogs, it traps them and then takes them to a raptor rescue or a federal ferret program. The animals left after a week of trapping are killed due to the expense and difficulty of rounding up the remaining ones; it's "exorbitant," Glowacki said.
"In areas that we absolutely don't want prairie dogs, we use lethal control (after trapping) because if you don't get them all with trapping, you're just treating and treating and treating, year after year."
The county has trapped, on average, 1,300 prairie dogs a year for the past 15 years, treating 530 acres annually. It spends $150,000 a year on staff time, plus another roughly $50,000 a year on materials and capital costs (trucks, ATVs, etc.).
It's not an apples-to-apples comparison to what the city is proposing for relocations. Only 400-700 animals can be moved per year with current resources; beginning in 2020, OSMP will request $226,850 to address conflicts on five agricultural properties. A similar amount will likely be needed each year for the next 3-4 to fully treat the 16.8 acres.
Council voted to prioritize relocation of prairie dogs from city open space and park lands, rather than private property. Councilwomen Morzel and Nagle opposed that vote; the fees private landowners pay can be used to fund prairie dog management, they said, and de-prioritizing those prairie dogs may lead to them being killed for development.
"If we say no (to moving the prairie dogs) are we going to say no to the development?" Nagle asked. "I mean, cool, I'm all for that, but … you're condemning them (the prairie dogs) to death."
But Boulder is killing prairie dogs, too, councilwoman Mary Young argued. Neighboring property owners have been killing them for years after they migrate from city lands.
"It's not them killing them; it's us killing them because of our policies," she said. "We are doing it. We are responsible. We have to own it."
For a Twitter thread of council's discussion, click here. For one of comments from the public, click here.
— Shay Castle, boulderbeatnews@gmail.com, @shayshinecastle
Want more stories like this, delivered straight to your inbox? Click here to sign up for a weekly newsletter from Boulder Beat.
Open Space Prairie dogs agriculture Boulder city council city of Boulder farm lethal control Lisa Morzel Mirabai Nagle open space Open Space Mountain Parks prairie dogs Sam Weaver soil erosion
Journalist