To cut through political platitudes, Boulder Progressives hosting Raucous Caucus for city council candidates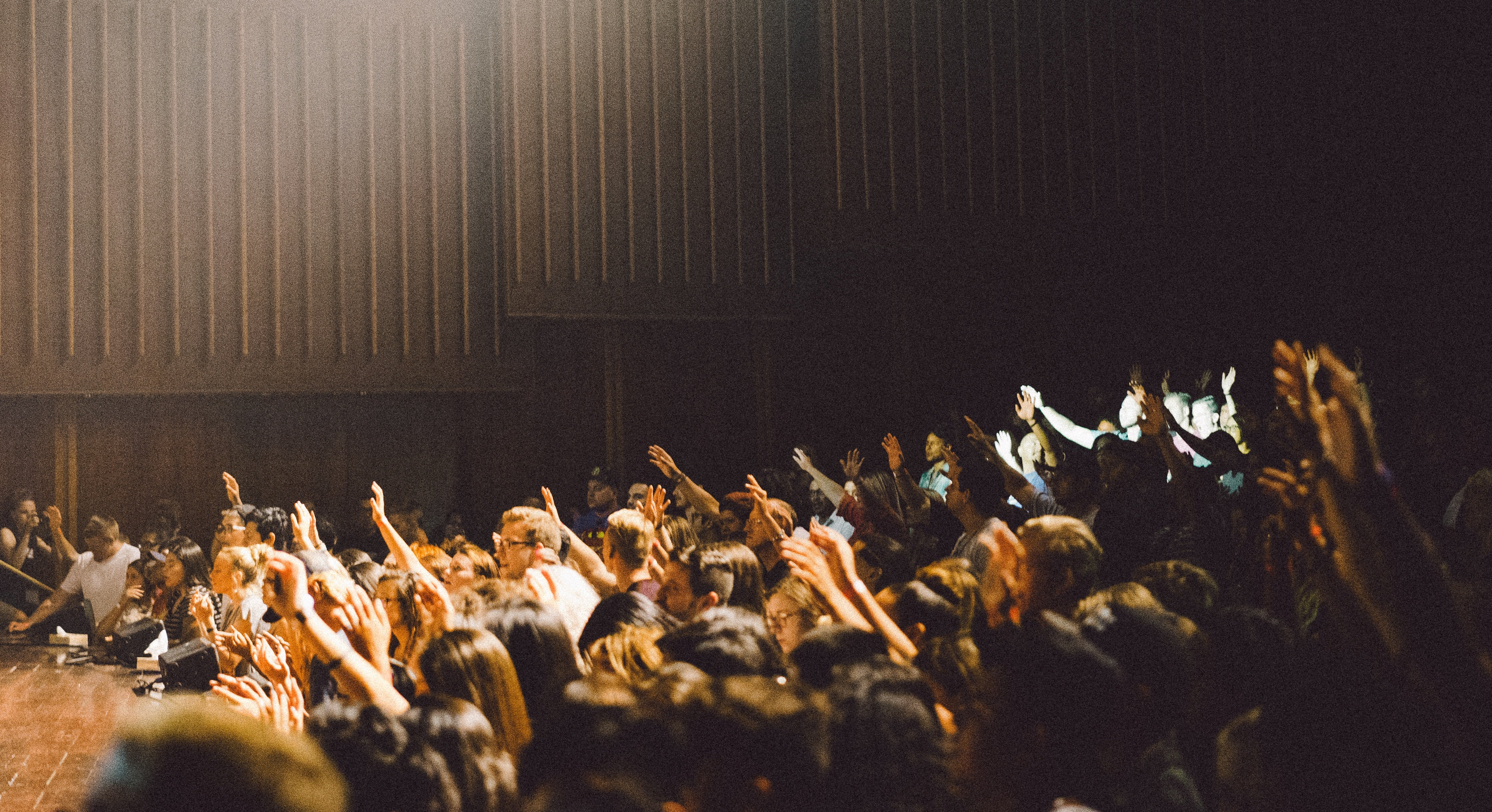 Tuesday, June 18, 2019
Just shy of two dozen presidential hopefuls will participate in the first Democratic debate next week, including a pair of Coloradans. The stage at Boulder's first city council candidate caucus may be no less crowded. With food, alcohol and audience participation, it's almost certain to be more fun.
The Raucous Caucus, hosted by political newcomers Boulder Progressives, will take place two days before the national event in Miami. Nineteen invites have been extended to prospects vying to fill six available seats up for grabs on Boulder city council this fall.
A non-partisan race, city council candidates usually divide on issues of growth and development. But it can be hard for voters to suss out which candidates best represent their values, said Masyn Moyer, a representative for Boulder Progressives.
"When you ask candidates about housing, everybody's for affordable housing," Moyer said. "You can't discern one person from the next. Everybody gives the same softball answers."
But there are real differences in approaches to policy. That's in part why Boulder Progressives was formed: to challenge the city's predominant approach to affordable housing, which is the slow, steady creation of hundreds of rent- and deed-restricted units available to people below a certain income threshold.
On the "Who We Are" page of their website, the Boulder Progressives  pitch themselves as "a broad range of community members concerned that the voice of the people was being lost to the demands and debate of the privileged elite political class that has long dominated Boulder politics and leadership."
The unspoken elite entity is PLAN-Boulder County, the city's dominant political group. PLAN endorsed six of the current eight council members and has held a majority for most of the past several decades; dozens of their members regularly fill Boulder's 21 boards and commissions. PLAN's past and current leadership are responsible for some of the most innovative planning efforts in the country, including the establishment of Boulder's Blue Line and open space programs as well as the charter-mandated 55-foot height limit for buildings.
But to their opponents, PLAN today exists as primarily an obstructionist force. PLAN candidates, to Moyer and those who share her ideology, have become synonymous with NIMBY-ism and exclusionary zoning that protects single-family homeowners at the expense of renters, the working class, seniors, racial and ethnic minorities and the environment.
Yet even PLAN candidates campaign with promises of creating affordable housing, Moyer said. "What they mean is that there should only be (subsidized) affordable housing projects. Those of us who really are for (affordable housing) want to use every tool in our toolbox trying to make affordable housing happen for a majority of residents here: working class, seniors, students. For us, we look at every opportunity we can: tiny houses, co-ops, ADUs, condos, townhouses, affordable renting, affordable ownership.
"We're saying we need as much of all of these as we can possibly put on the tablePostponement of a motion, or a vote."
It's unfair to label PLAN members as un-progressive, said Adam Swetlik, a former PLAN board member and city council candidate who will be participating in the caucus. (Swetlik was speaking for himself, not as a representative of PLAN. When reached for comment, PLAN co-chair Peter Mayer said he'd "never heard of" Boulder Progressives or the Raucous Caucus and deferred comment to Swetlik.)
Swetlik and others in the PLAN camp don't buy the argument that increasing supply will bring down prices without "drastically" changing the town. It's the capitalist system itself that is producing such disparate outcomes, not government policy, he said: Building more and more varied housing will simply keep lining the pockets of developers.
"The current system is broken," said Swetlik. "Right now, it's a really good way for people who have a bunch of money to make a bunch more money. If you keep building stuff in a broken system, you're going to get the same result."
There are tools in PLAN's toolbox, too: non-market based, state government-level interventions such as rent control and higher fees on landlords that, when combined, might incentivize property owners to sell homes rather than rent them out. Swetlik, a member of Boulder's Housing Advisory Board, lobbied before Colorado's congress this past session on a failed rent control measure.
This divide over housing and land use policy is playing out on a national level. More liberals are embracing a policy of urban density to combat climate change, affordability crises, homelessness, social isolation and other of society's ills — and criticizing their peers for failing to keep up.
Liberal media stalwarts the New York Times and The Atlantic have recently joined housing-focused organizations like City Lab and Strong Towns in publishing article after article questioning urban zoning that favors single-family homes. A handful of municipalities are considering broad land use changes: Minneapolis' city council voted 12-1 to outlaw single-family zoning; Oregon is considering a similar state-wide measure like the one that stalled in California amid pushback from homeowners.
"Our country, our state and definitely our community is in crisis," said Moyer, who is also a HAB member. "We no longer get to moratorium every hard issue that comes down the pike. It's time to demand city council leadership and governance that's ready to take action for the people and for the environment. We deserve more than platitudes."
Moyer hopes that a caucus will help cut through the perceived double-speak and produce real answers for voters. Each candidate will be given two minutes to introduce themselves, then answer a series of questions from Moyer (who is moderating), a press panel (in which the Boulder Beat will take part), and members of the audience, who can submit their questions before the event starts. They will be drawn at random. To keep things moving, only two candidates will answer any given question, their names also drawn at random.
The event will start at 5:15 with food, drinks and an informal candidate meet-and-greet: Big Daddy's Texas BBQ food truck will be on hand (with vegetarian options available). Doors open at 5:30 and the caucus itself will be underway by 6:15. For $3, kids can use the Elk's Lodge pool; lifeguards are on duty until 8 p.m. The caucus will wrap up by 8:15, with networking until 9 p.m.
Moyer hopes the Raucous Caucus will become a regular event, as integral to Boulder elections as yard signs and newspaper ads.
"It's important to have an environment and a space where regular people feel like they can come after work, have a beer, listen, ask questions, engage in a let-our-hair-down kind of way (but still) start asking the hard questions," she said. "Maybe that way, it allows us to de-armor a little bit, start to lean in and hear each other a bit more, see if we can find a little more common ground instead of complete opposition."
Raucous Caucus: 5:15 p.m. Monday, June 24, Elks Lodge, 3975 28th St.
For more information and to RSVP, click here.
— Shay Castle, boulderbeatnews@gmail.com, @shayshinecastle
Want more stories like this, delivered straight to your inbox? Click here to sign up for a weekly newsletter from Boulder Beat.
Journalist